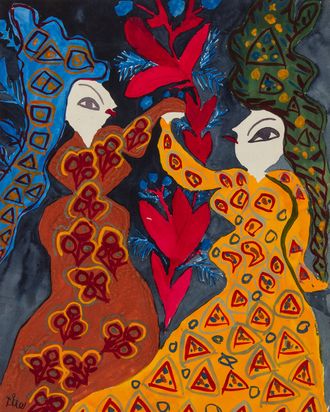 Baya, Deux femmes, (Two women), 1947; Gouache on board, 24 3⁄4 x 18 7⁄8 in. (62.9 x 47.9 cm); Collection of Adrien Maeght, Saint-Paul-de-Vence, France © Photo Galerie Maeght, Paris
In the 1940s, a 16-year-old girl captured the minds of the art world's elite. The self-taught Algerian artist, Baya Mahieddine (1931-1988) — known as Baya — is finally being celebrated in the first North American exhibition of her work, at NYU's Grey Art Gallery, through March 31. Baya used gouache as her primary medium, depicting a world without men but full of bright images of women, nature, and animals. The bold patterns in her work are attention-grabbing, but her life story is even more so.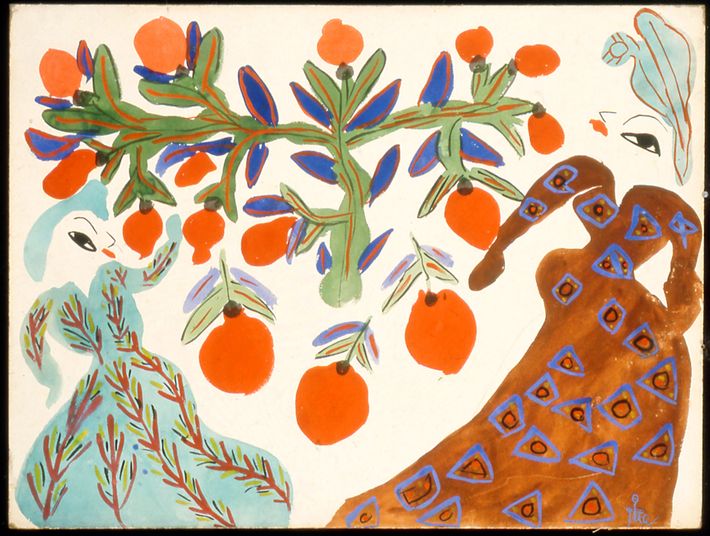 Baya was born Fatma Haddad, in Bordj el-Kiffan, a beachy suburb of the city of Algiers, at the North-Western tip of Africa. Orphaned by age 5, she was adopted as a teenager by Marguerite Camina Benhoura, a French intellectual who noticed Baya's artistic talent from a young age. In her homes in Algiers and the South of France, Benhoura provided Baya with art materials and access to French and Maghrebi art magnates.
In 1947, when Baya was just 16, she was discovered by Aimé Maeght, an established French art dealer, and André Breton, who included Baya's works in the Exposition Internationale du Surréalisme at Galerie Maeght in Paris. Almost overnight she caught the attention of Picasso and Matisse, among other prominent artists, for her colorful, spontaneous and "childlike" compositions. "Her work allows us to question so many different histories," said curator Natasha Boas. "The outsider. The outlier. The woman artist."
Boas decided on the title, "Baya: Woman of Algiers," drawing from three points of inspiration: a book by Assia Djebar, the leading feminist theorist from the Maghrebi region of North Africa, titled Women of Algiers in Their Apartment; Picasso's The Women of Algiers series (1955) inspired by Baya herself; and The Battle of Algiers, a 1966 film directed by Gillo Pontecorvo, based on events during the Algerian War (1954-62).
Scroll to see images of Baya's work; more info on the exhibition below.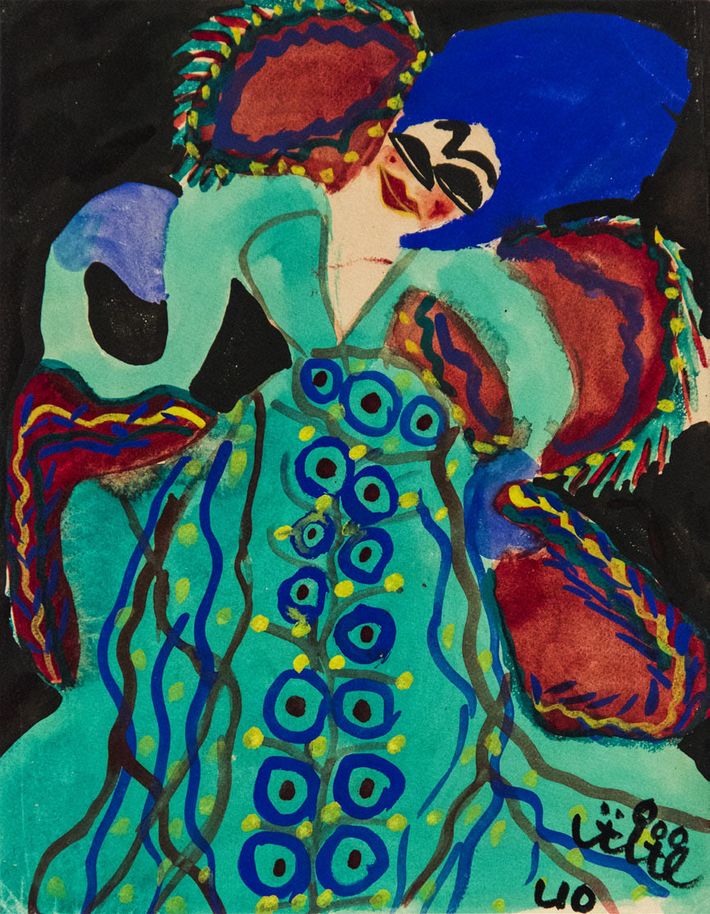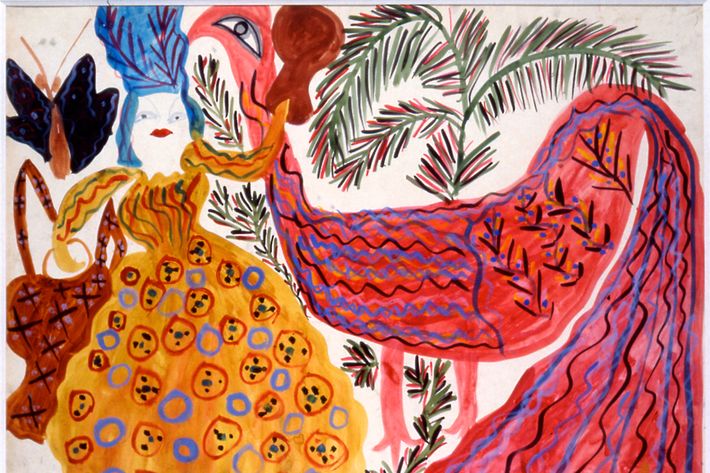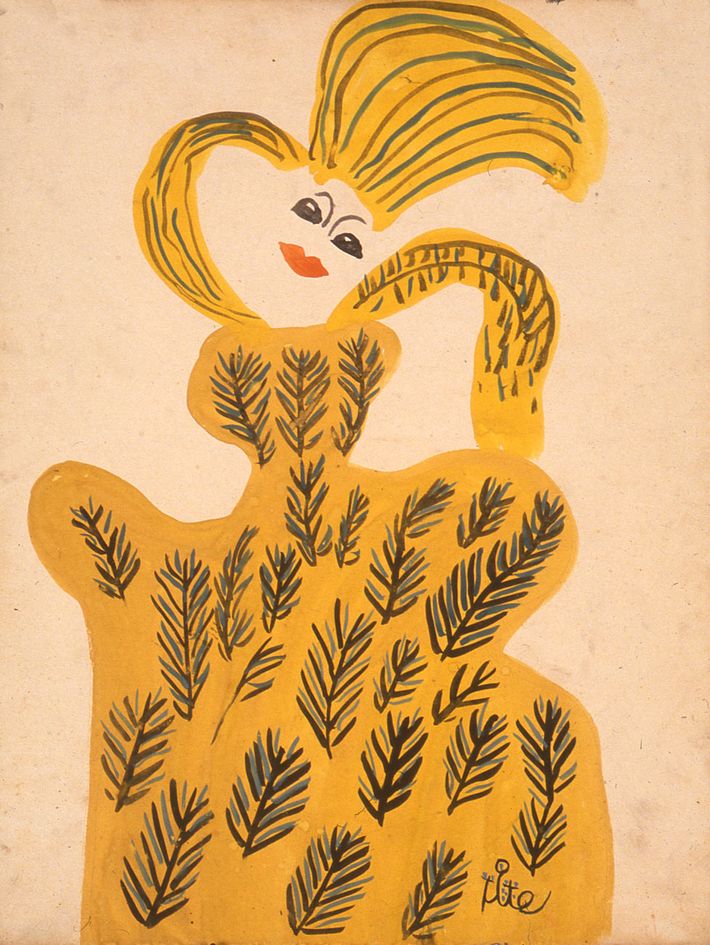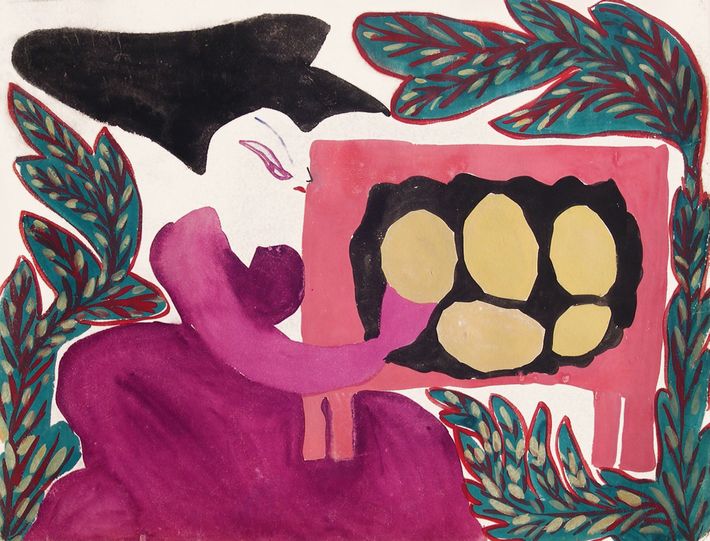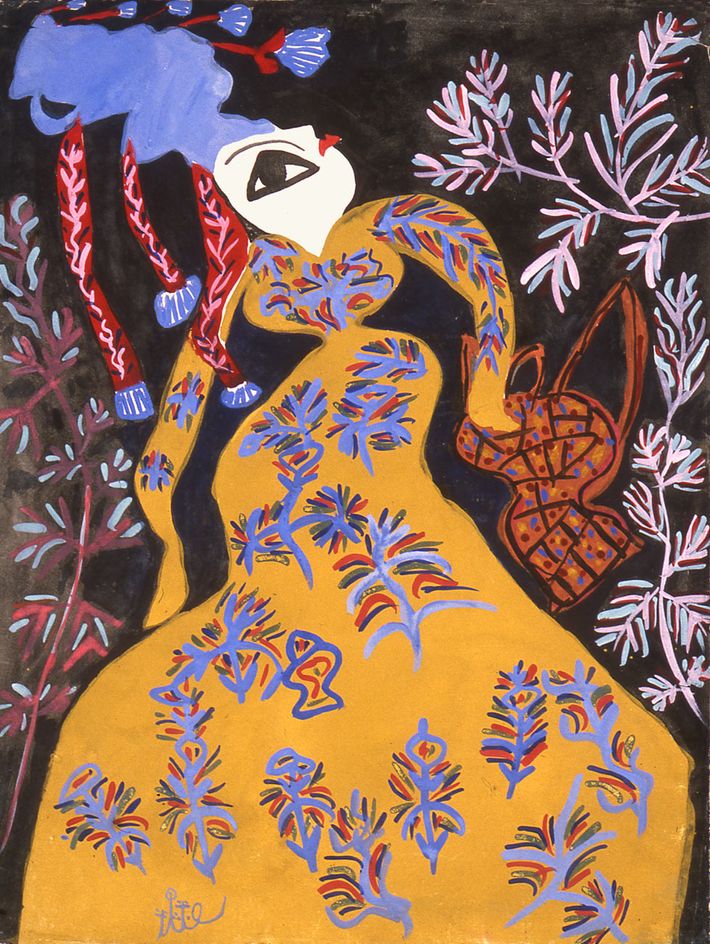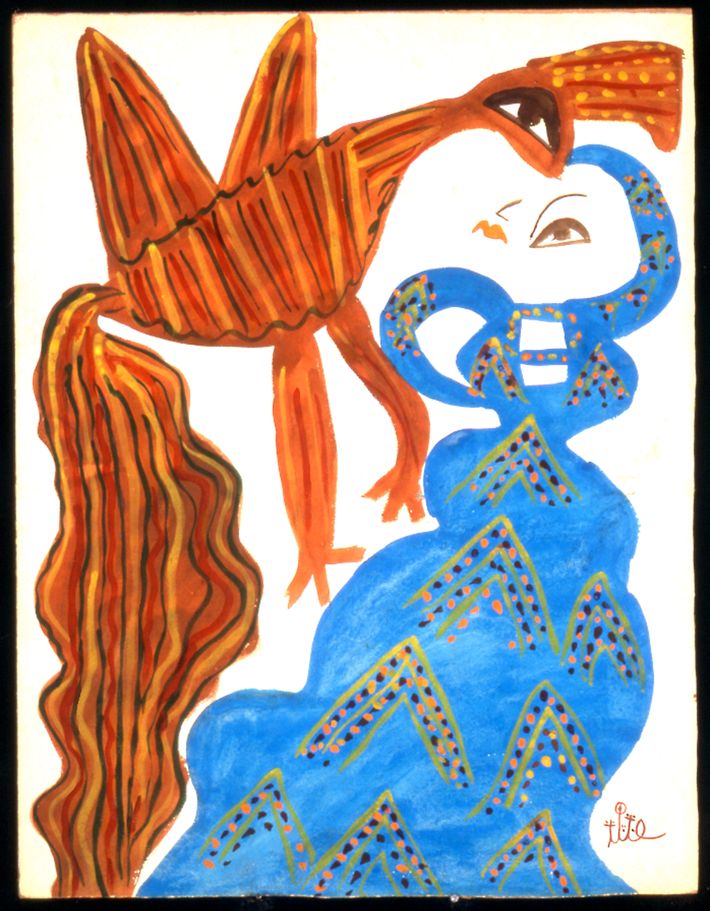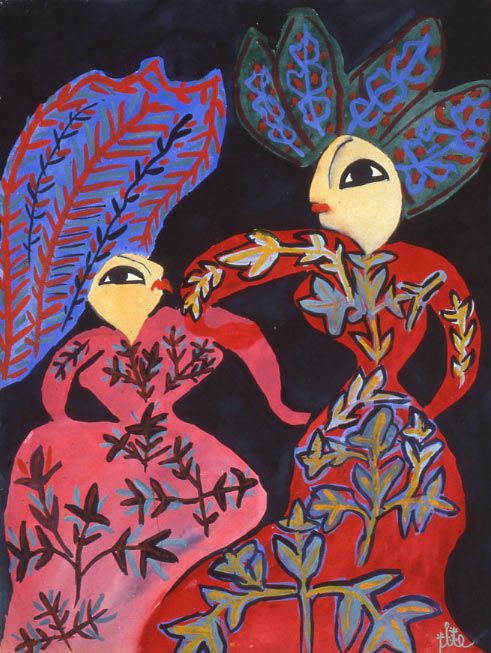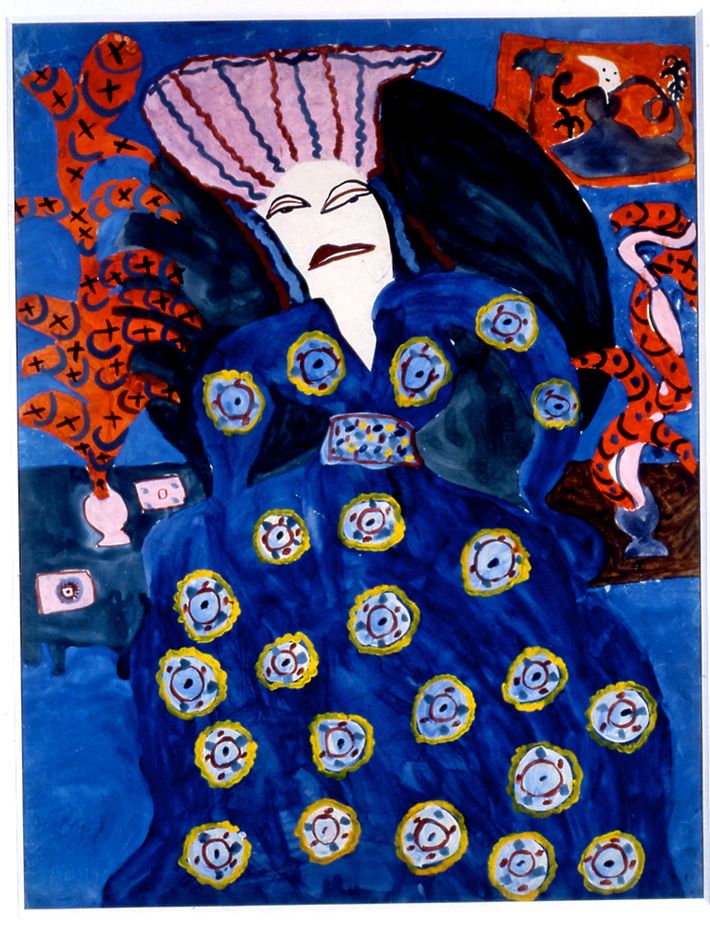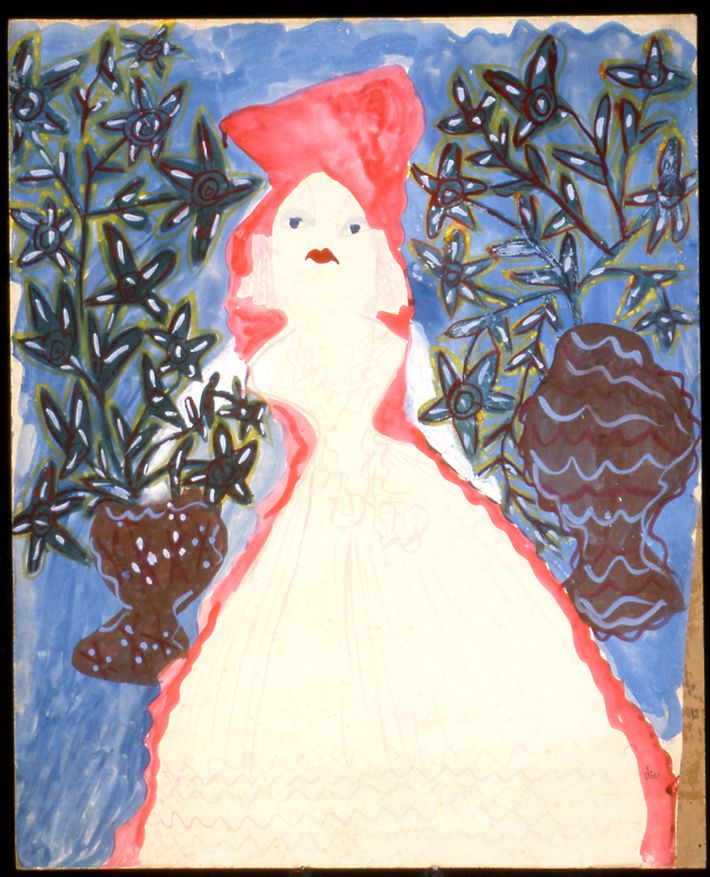 "Baya: Woman of Algiers" is on view at NYU'S Grey Art Gallery through March 31.