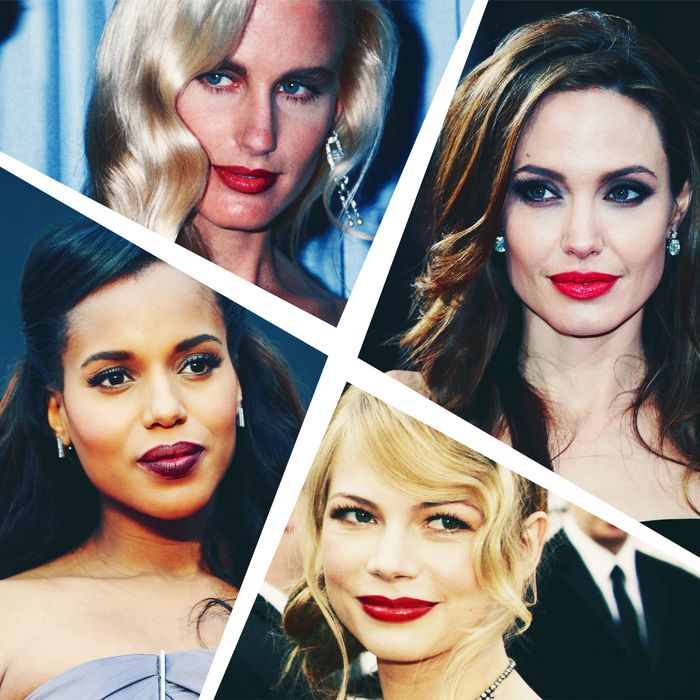 This weekend is the 90th Academy Awards, meaning that there have been 90 years of bold, talented actresses and ensuing great lipstick looks. The Cut combed through decades of photos to find the most iconic and best lip looks of the Oscars ranging from reds to nudes to dark tones. Unfortunately, our search had to skip over black-and-white and go straight to color photos, but in some cases, we were even able to track down the exact lipsticks actresses wore on the red carpet. From Audrey Hepburn to Diana Ross to Winona Ryder, here are the best lipstick shades of all time.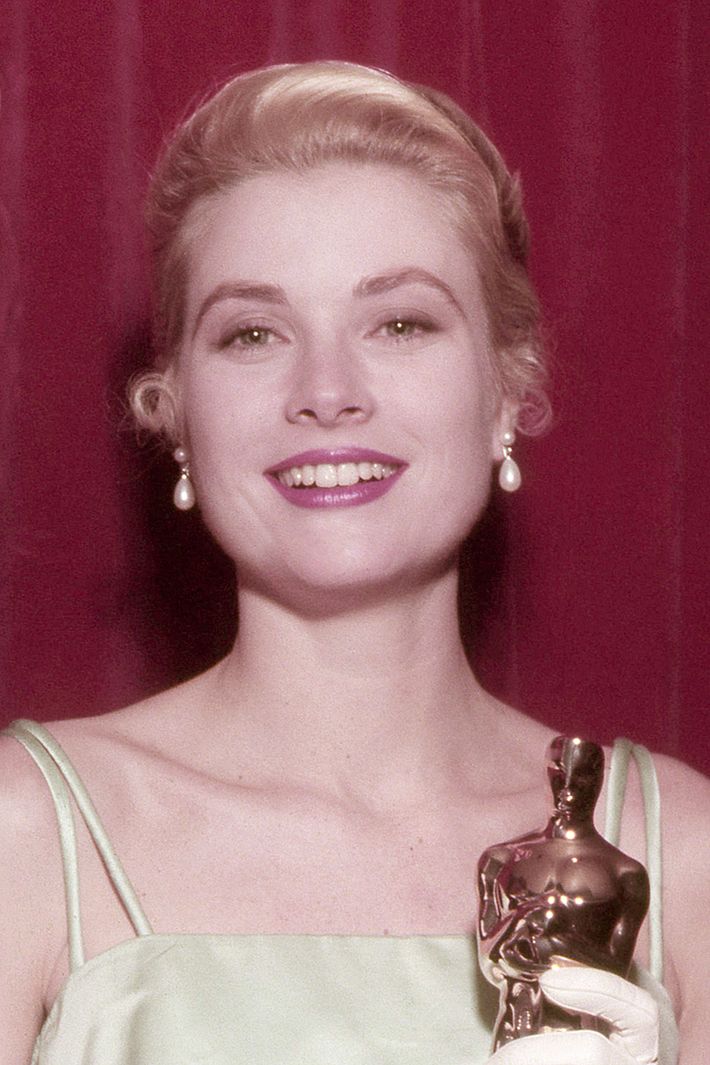 The ceremony was televised in black-and-white, but Grace Kelly's nude-pink lipstick was maybe the first memorable instance of lip color at the Oscars.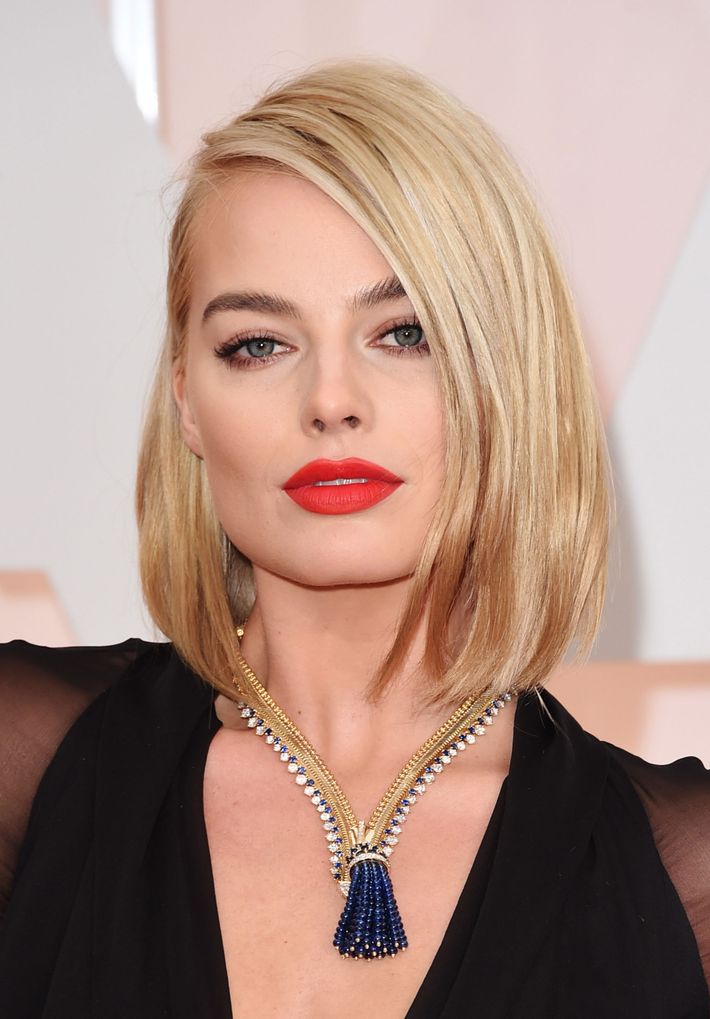 This bold red that had the Twitterverse asking, "What color lipstick is Margot Robbie wearing?" You can still buy the exact formulation now.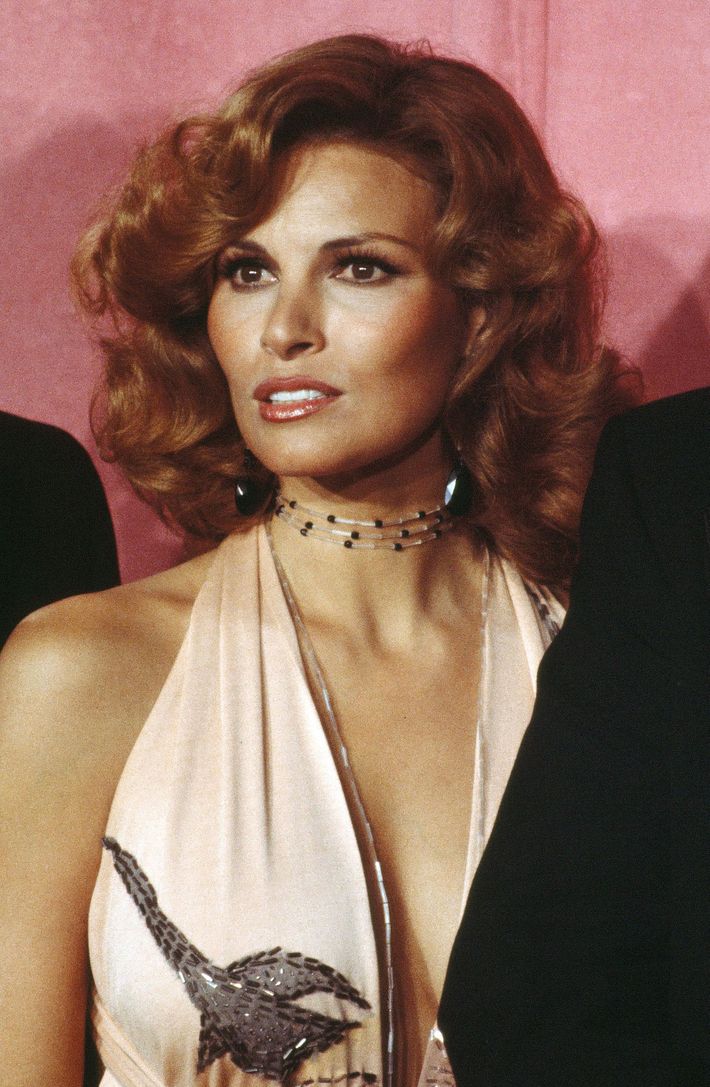 Welch captured a great '70s beauty moment with bronzed cheeks, feathered-out hair, and a golden, nude-brown lip color.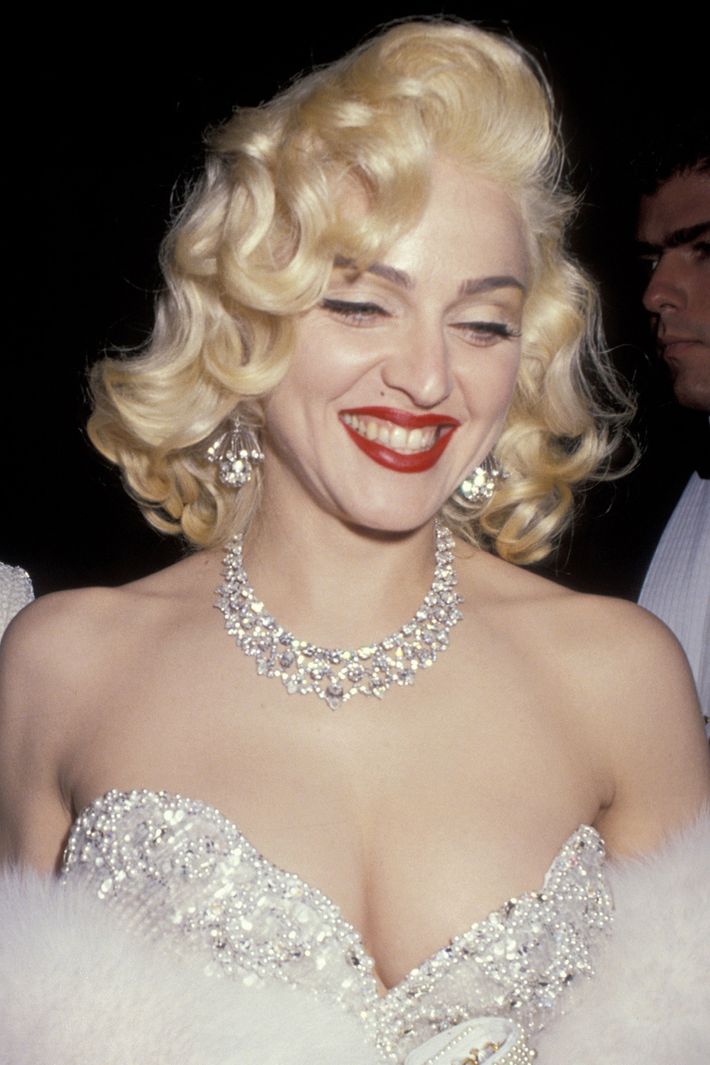 The year that Madonna channeled bombshell '50s beauty and Marilyn Monroe with a fur, glittery dress, and true blue-red lipstick, when she was nominated for Best Original Song for "Sooner or Later."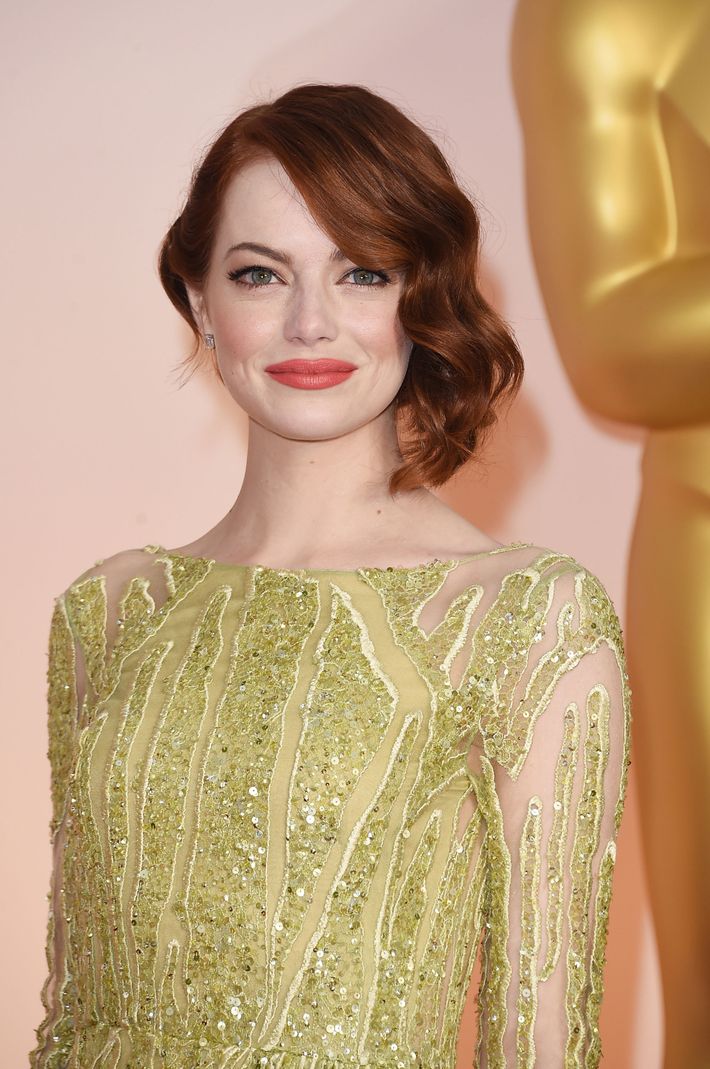 A fresh orange-coral lipstick that stood out among the nudes and reds, and didn't clash with Emma Stone's green-gold gown.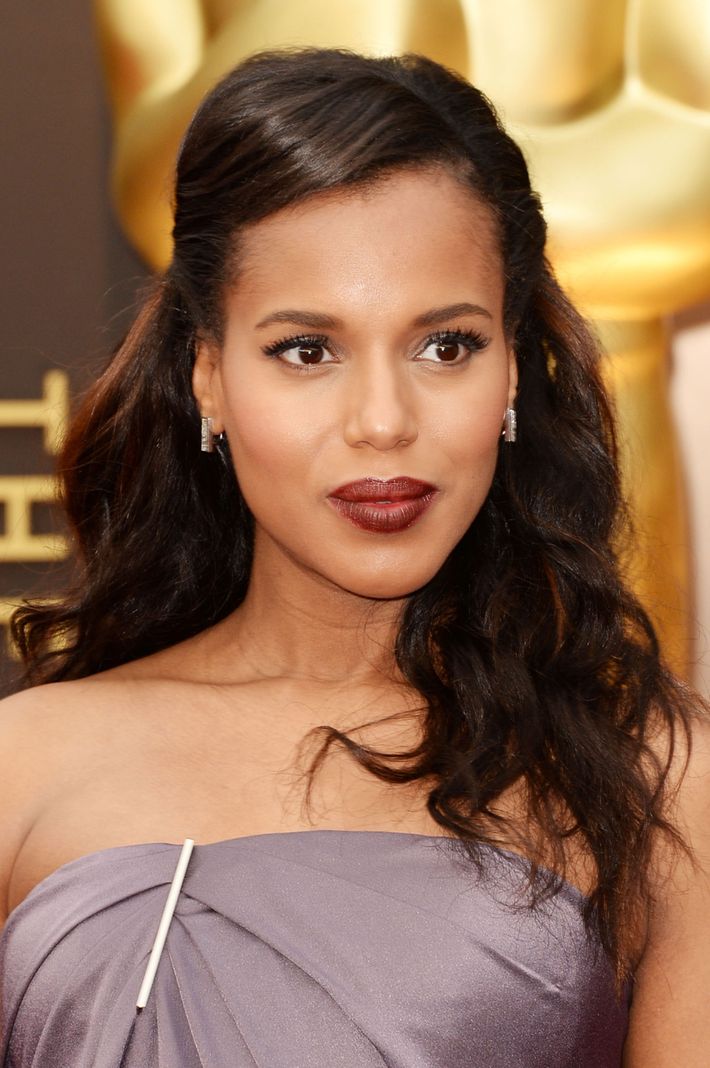 It's rare to see a dark lip color on the Oscars red carpet but this dark berry shade on Kerry Washington looked luscious and rich.
Yes, you can buy the exact same lipstick Angelina wore (which happens to be one of MAC's most legendary and cult shades of all time) for less than $20.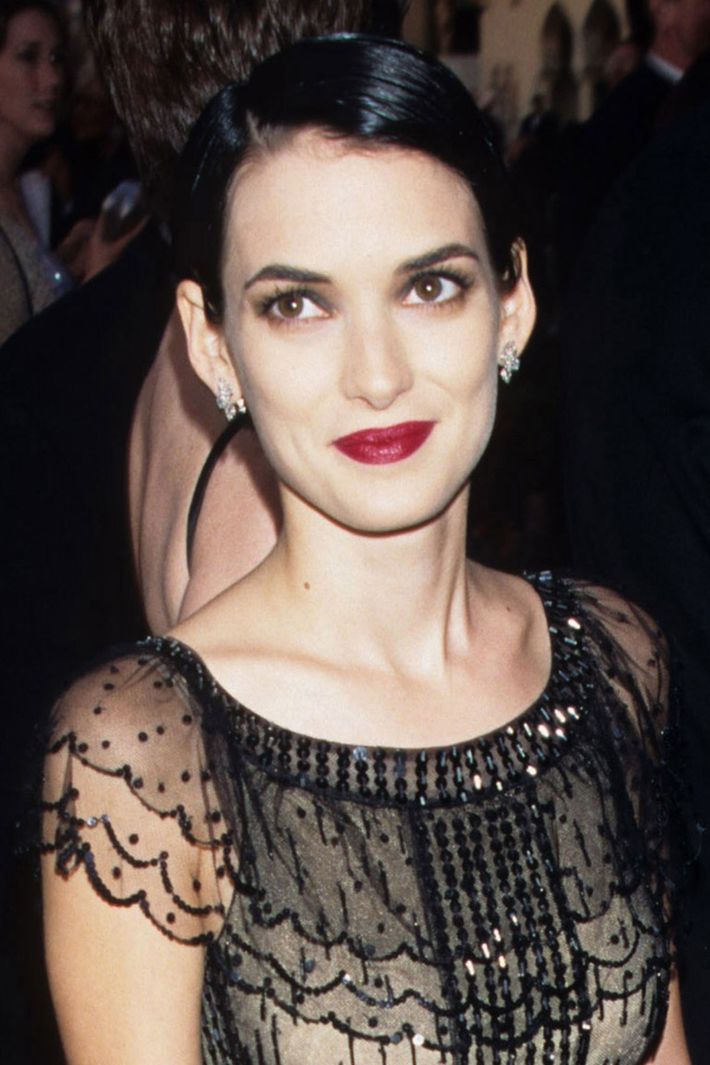 A satiny red lipstick that modernizes, yet perfectly complements her 1920s-inspired gown.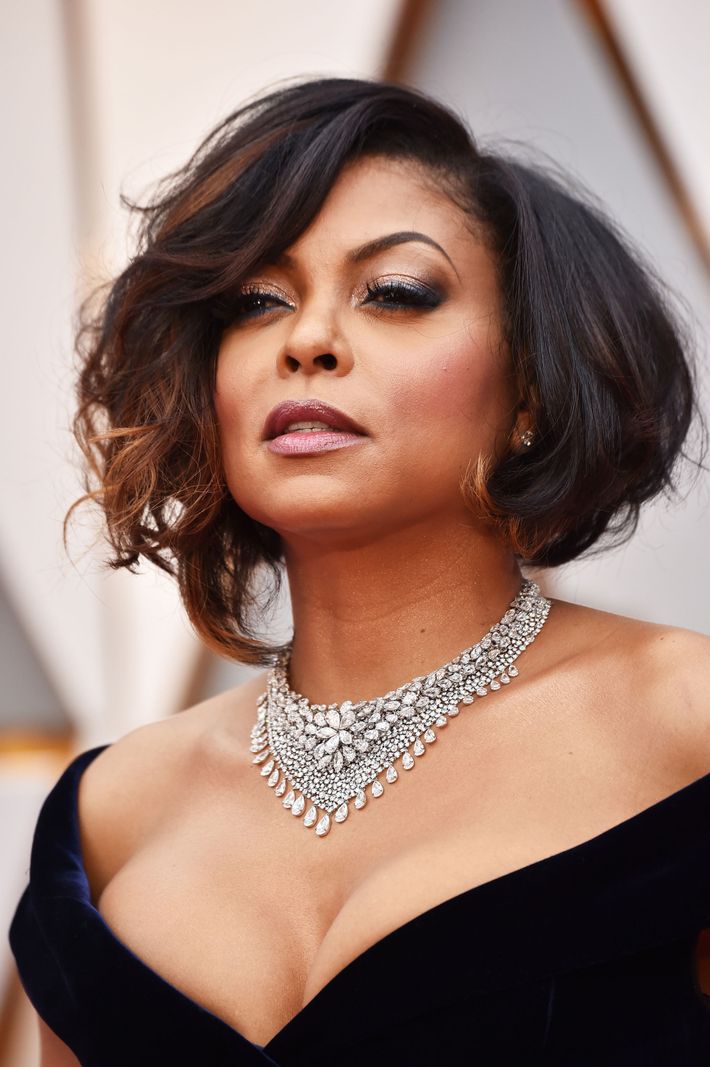 A "my lips but better" lipstick shade that would look great on those with darker skin tones.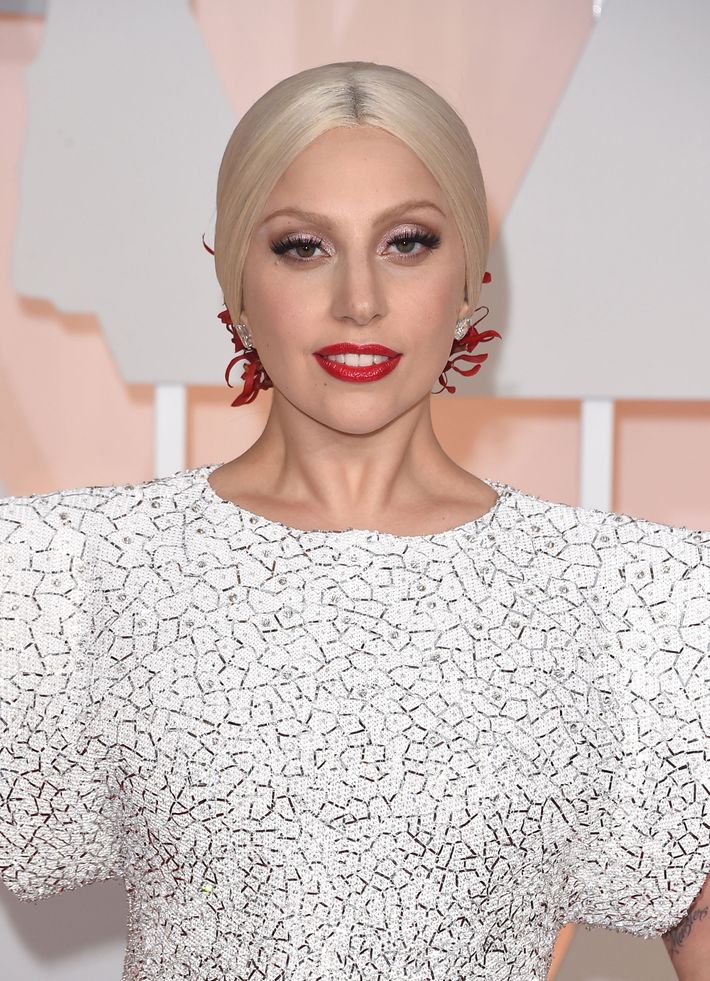 Leave it to Lady Gaga and her longtime makeup artist Sarah Tanno to find a shade of red that matches her earrings and her rubber gloves.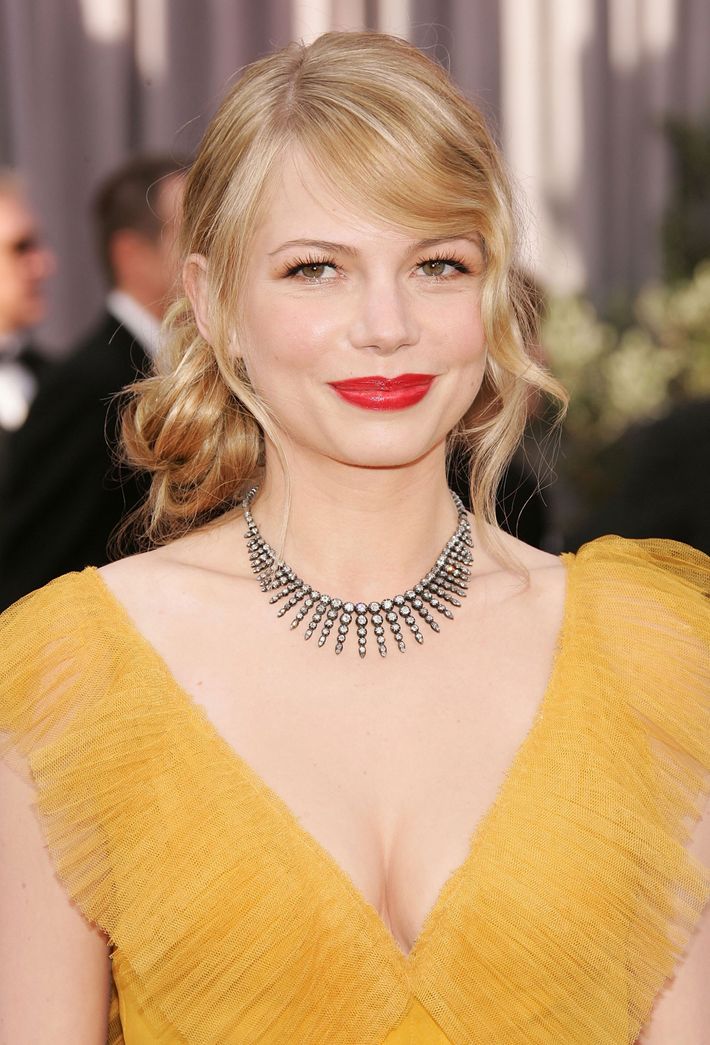 One of my personal favorite red-carpet beauty looks of all time is striking yet romantic. Yellow is one of the most difficult colors to complement (yellow nail polish is the worst-selling shade across all polish brands), but makeup artist Angela Levin chose a perfectly balanced red shade that isn't too pink, red, or blue.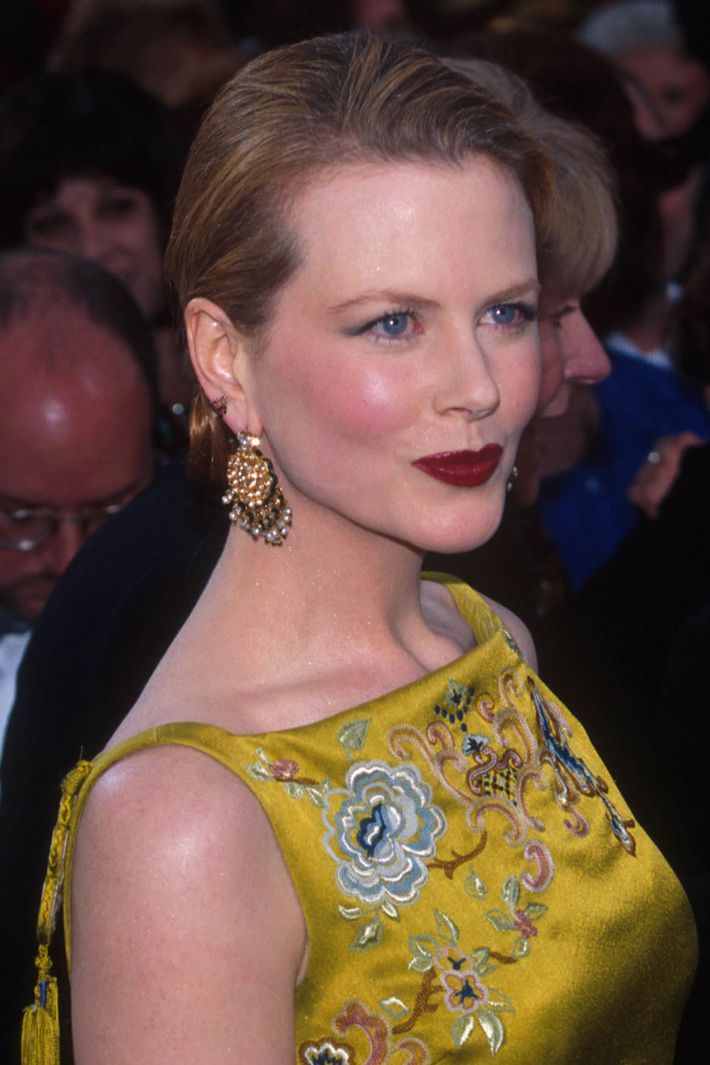 What lipstick color goes with chartreuse, a color so unusually pretty that Joan Rivers joked that the color made her "puke"? Legendary makeup artist Kevyn Aucoin knew and picked just the right shade of brick-red to go with Kidman's Galliano.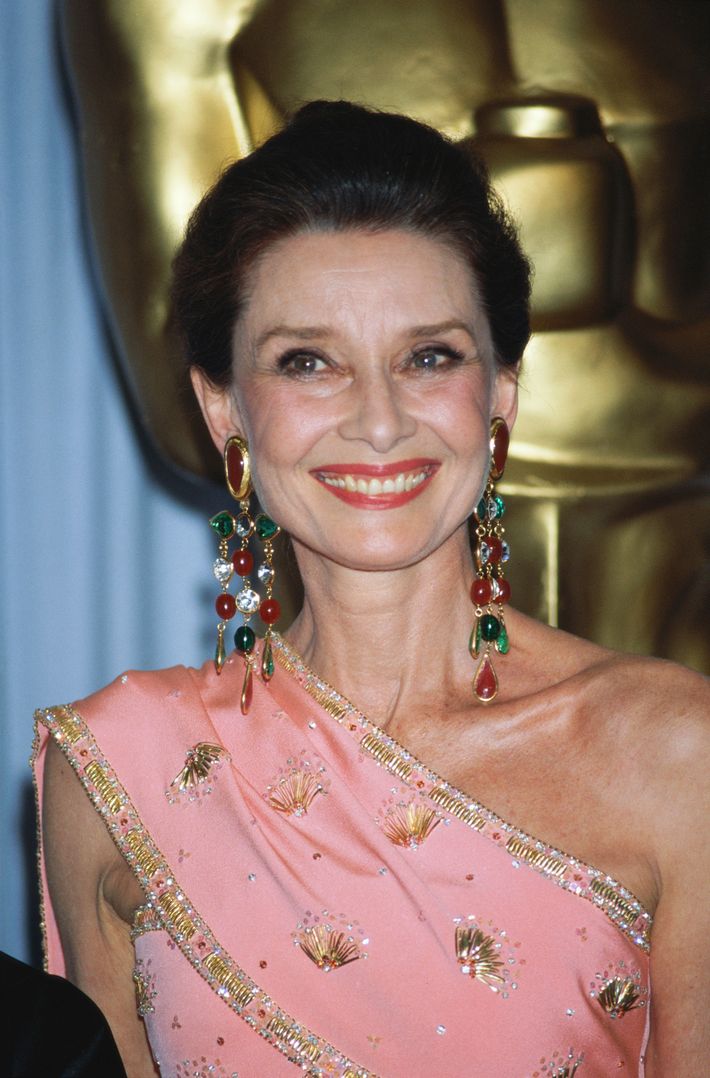 Coral meets coral without being too matchy on Audrey Hepburn in a Givenchy dress.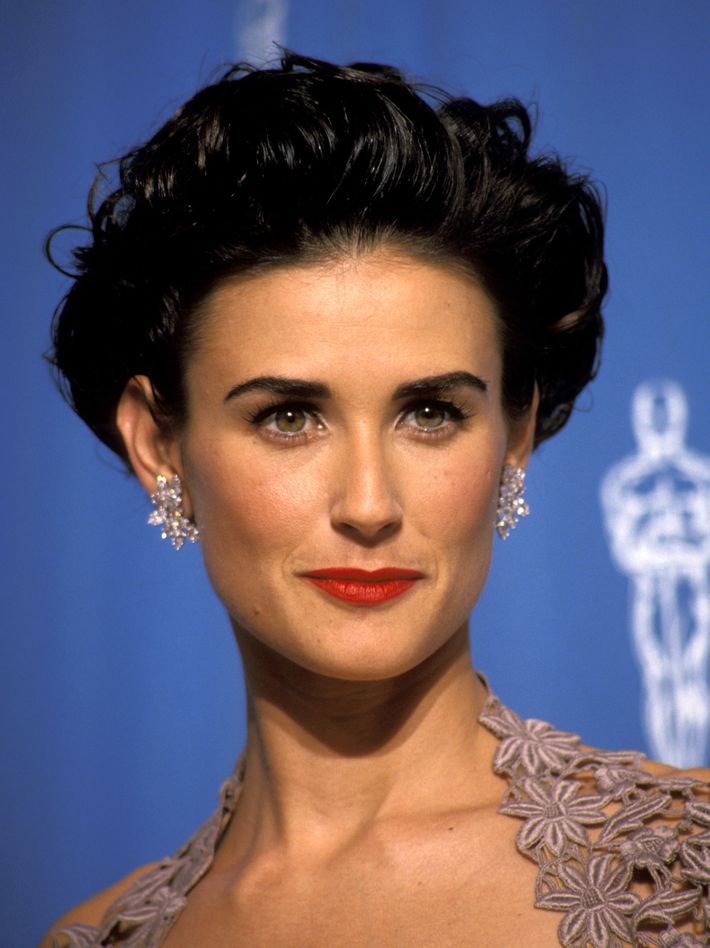 A classic red that wouldn't look out of place today.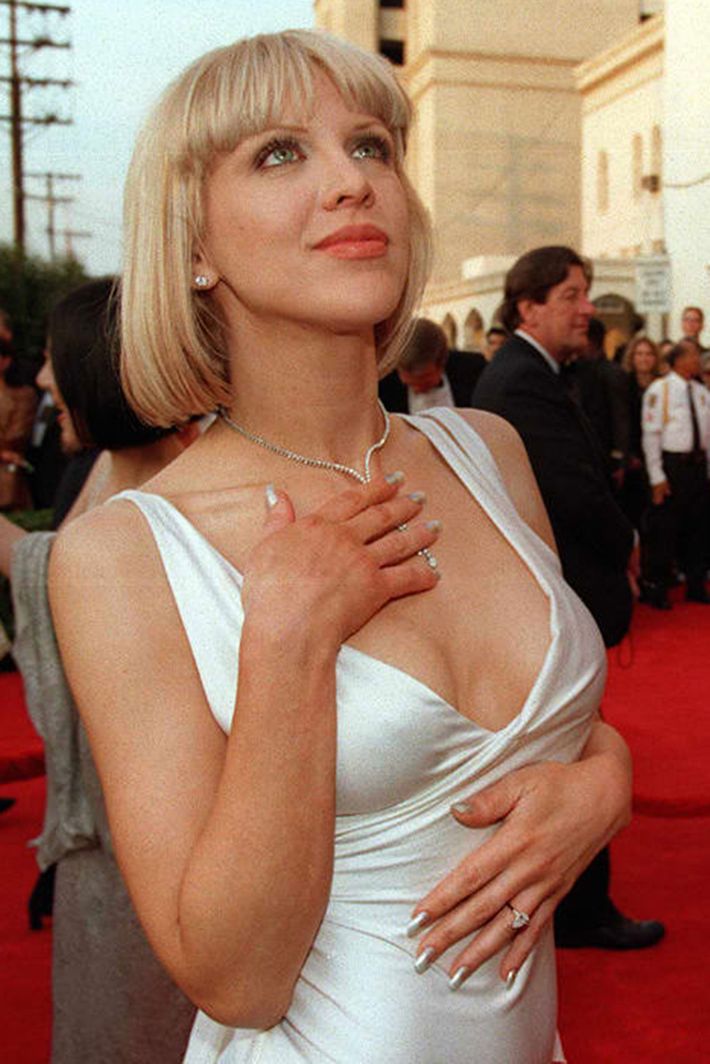 Maybe you were disappointed and thought her Oscars makeover was a betrayal, but Love's makeup, non-smudgy lipstick, and coiffed hair at the Oscars was the beginning of new era of style and self-presentation for the musician and actress.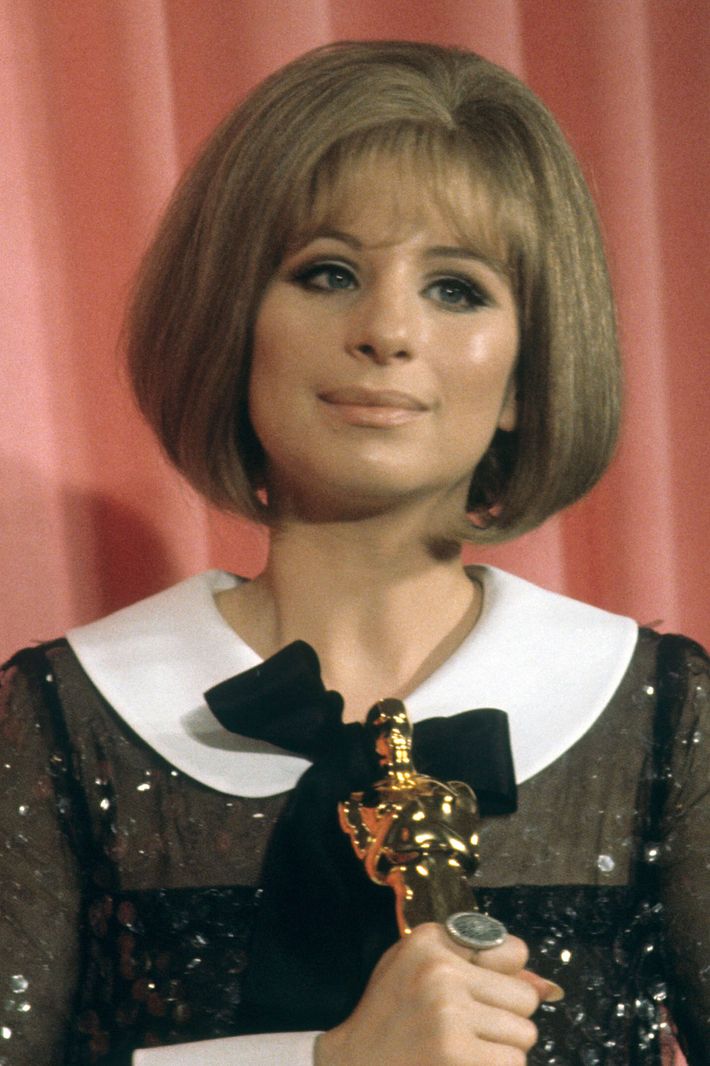 A '60s take on "my lips but better" (or a little more nude) when Streisand won her award for Funny Girl.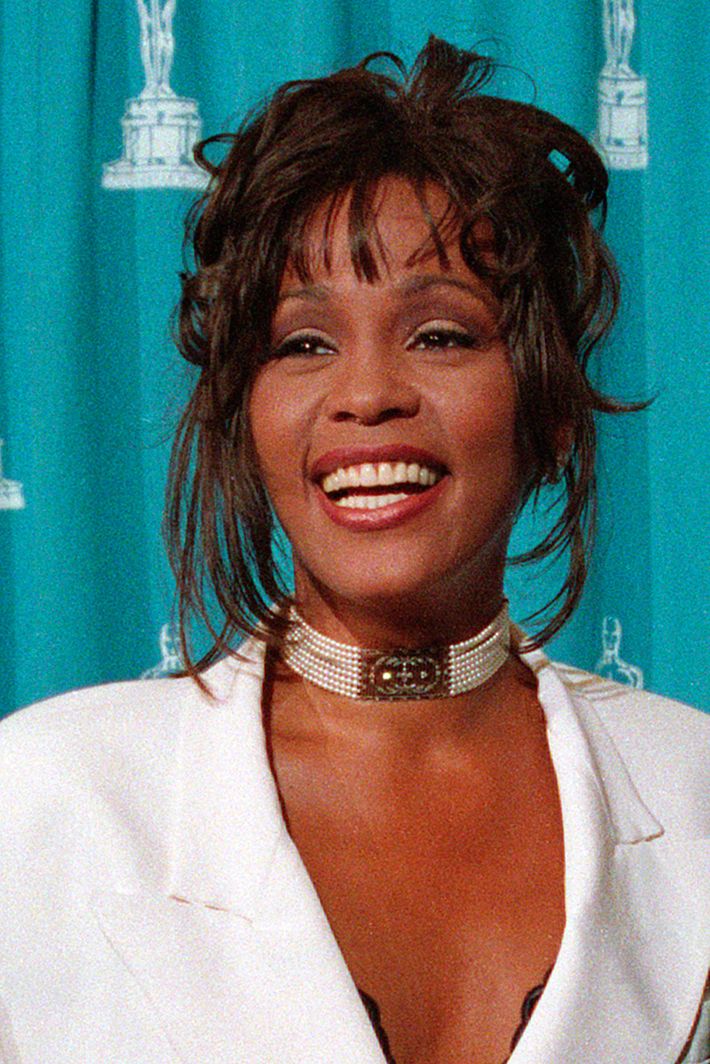 A great-looking brown-red lipstick that complemented Houston's glow and her white pantsuit.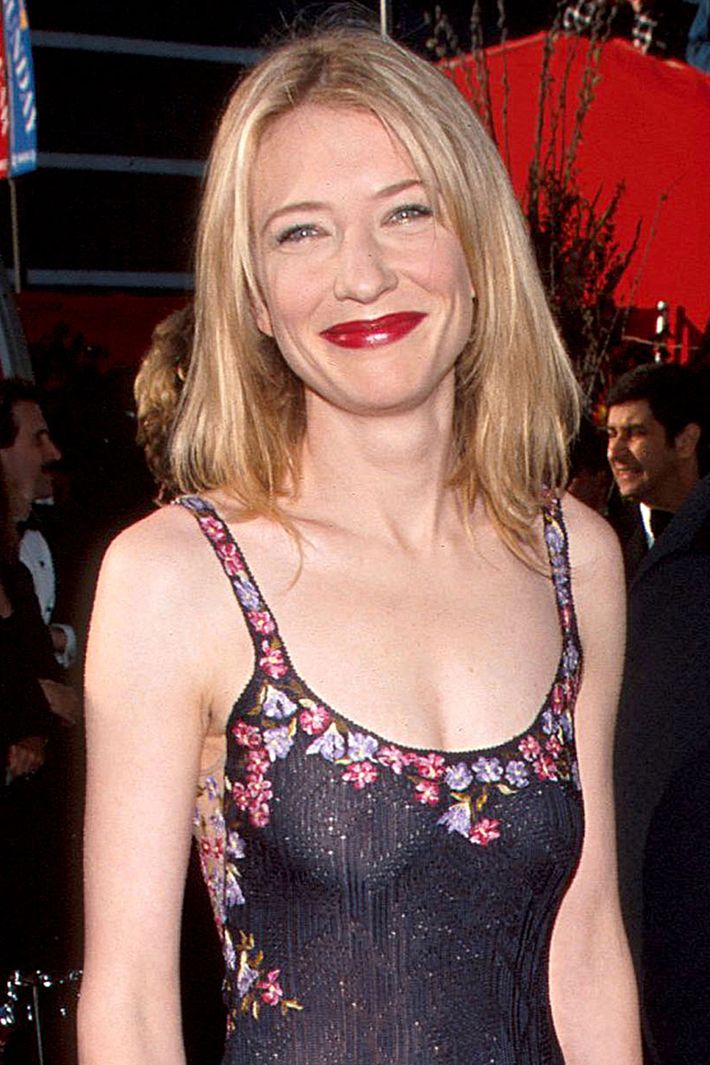 Maybe she and Michelle Williams wore the same lipstick color in 2006, but it looks great on both of them.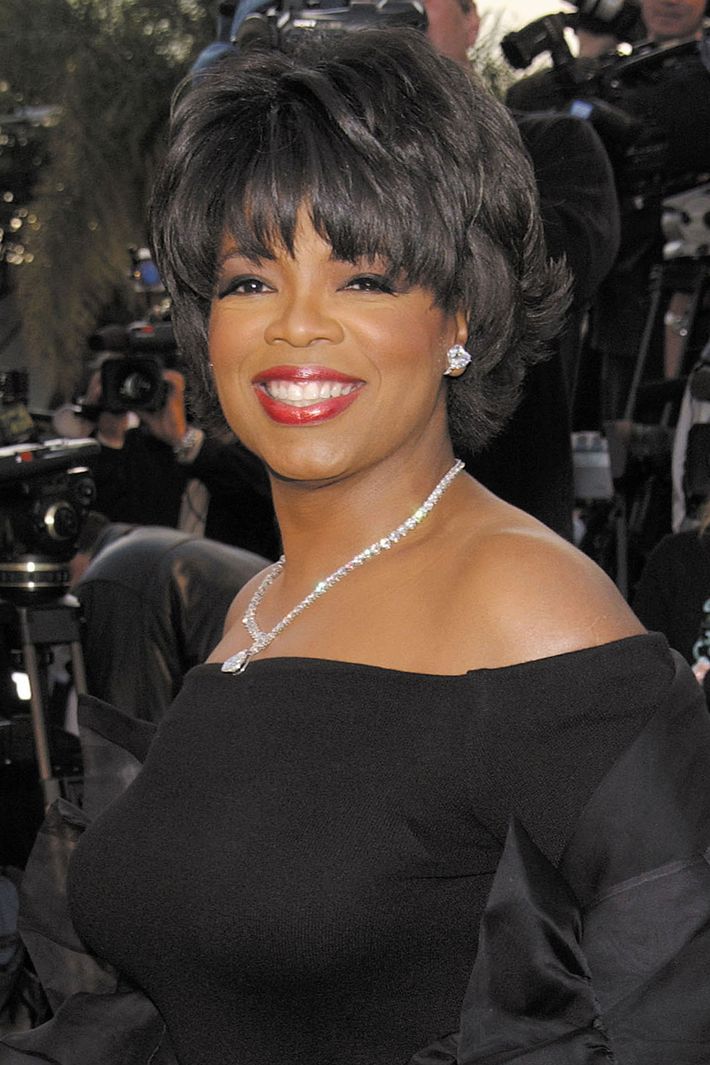 I'm not sure what's shinier: Oprah's diamonds, her smile, her skin, or this satin demi-red lipstick.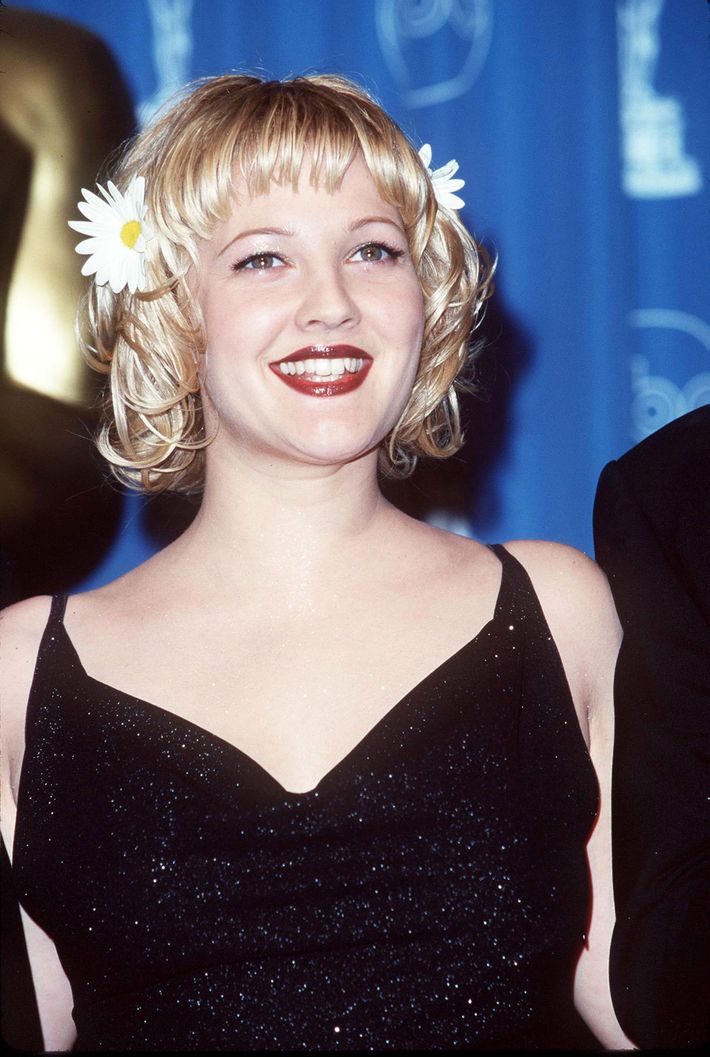 A very '90s plum-brown shade that I hope Drew recreates for her Flower Beauty line.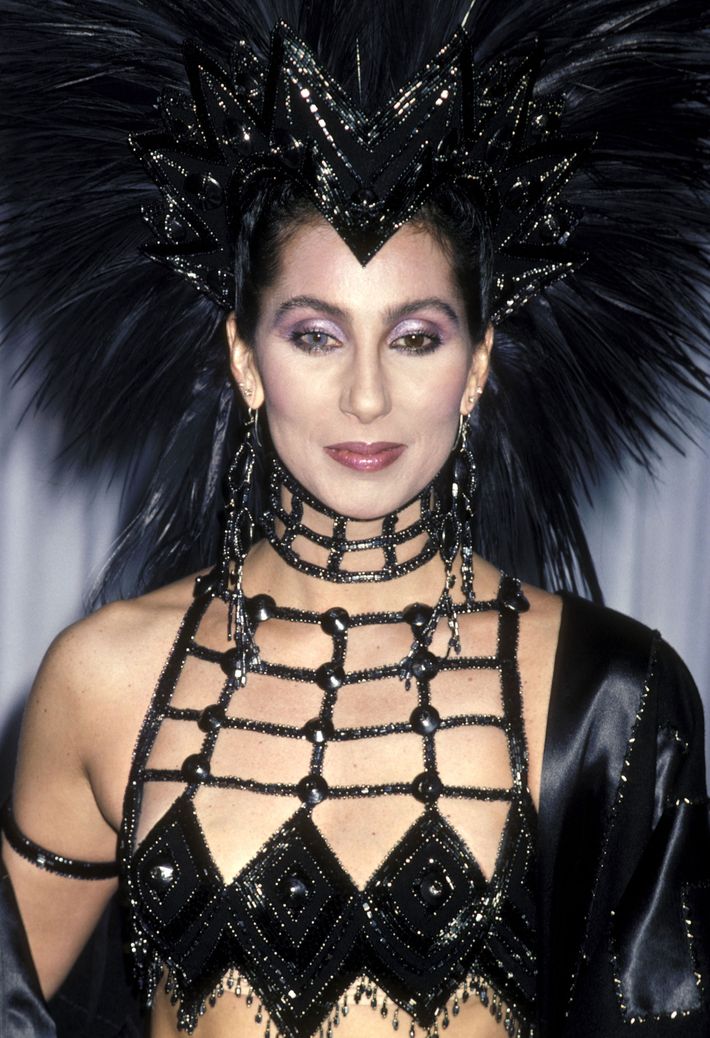 Cher smartly knew that most people wouldn't be looking at her lipstick and chose a mauve shade.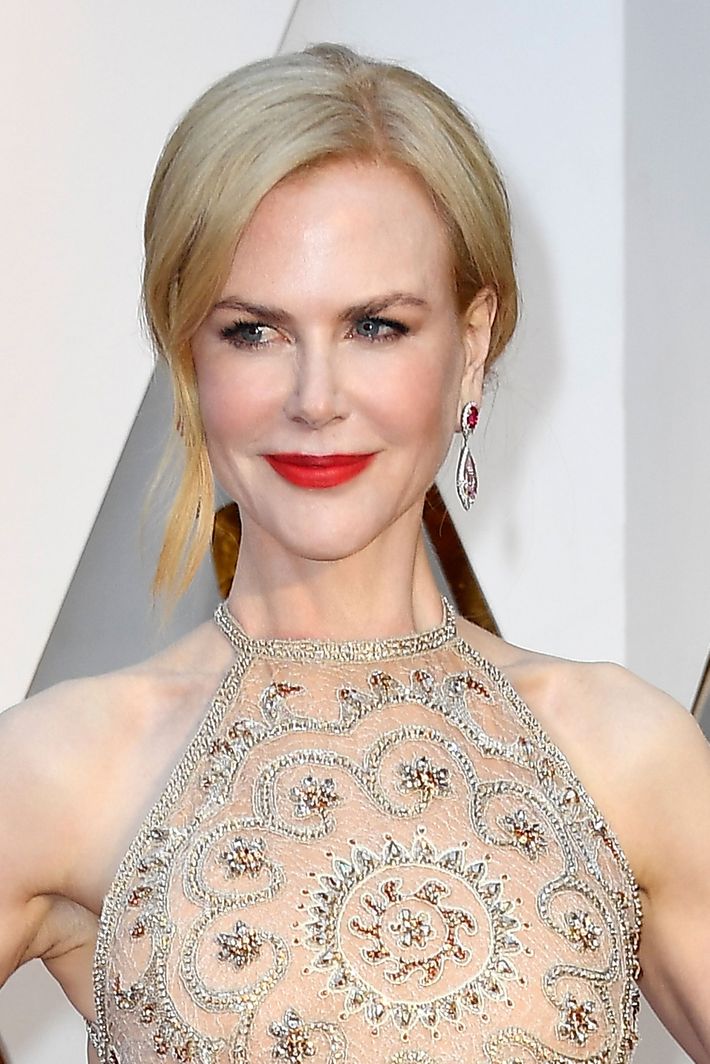 A blue-red lipstick that wisely doesn't match Kidman's ruby-red earrings, and is searingly vibrant.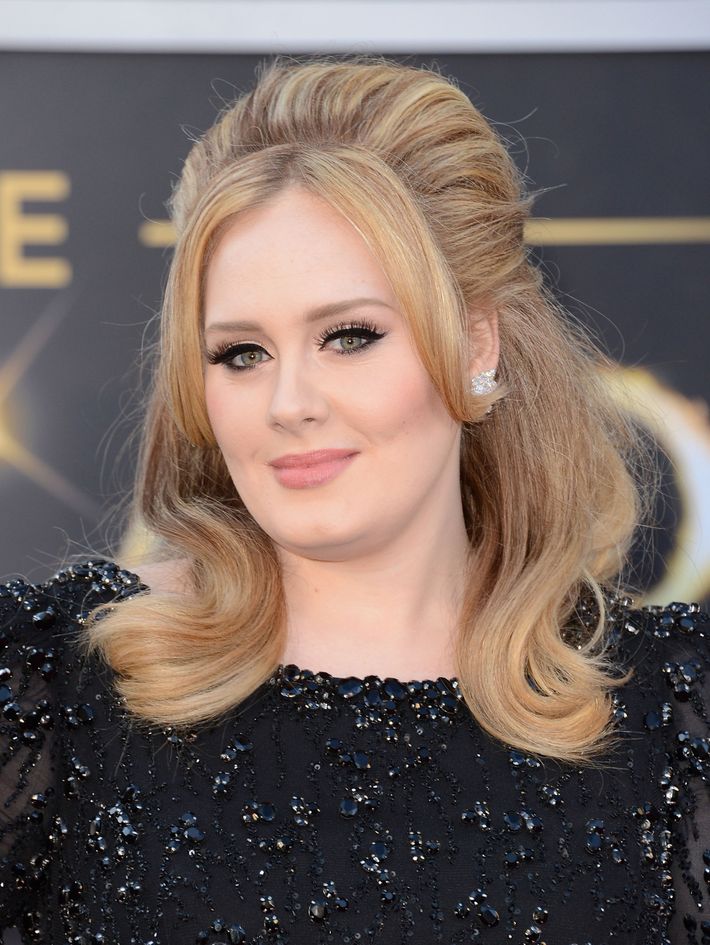 Another great "my lips but better" option in a blush shade that makes Adele's lips look full and luscious.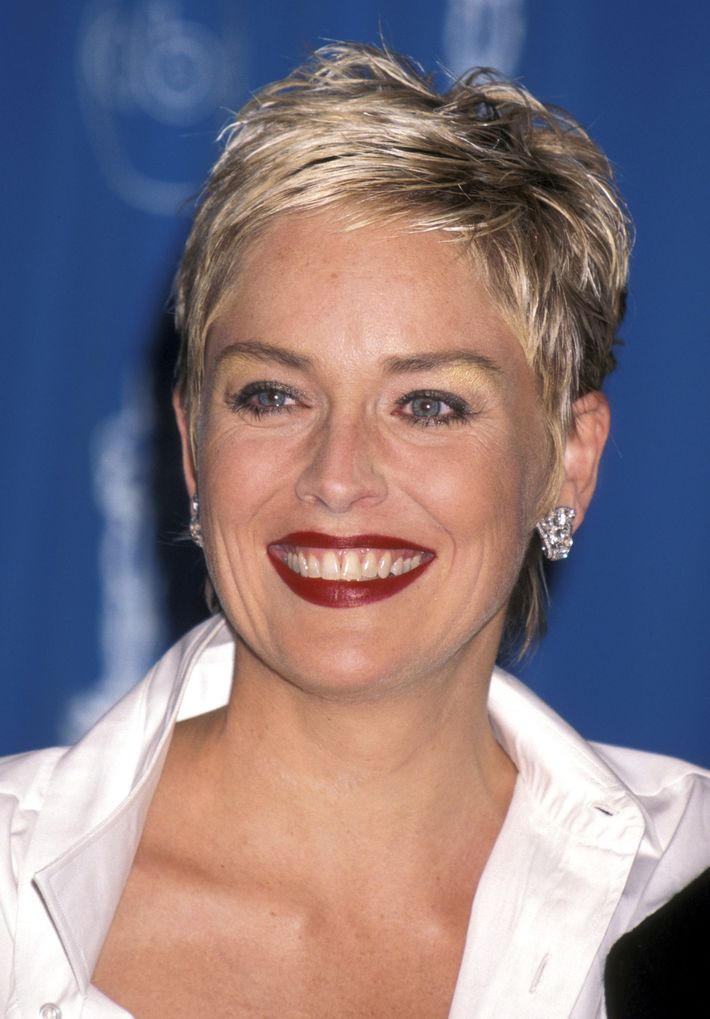 Stone knows that even at the Oscars, sometimes all you need is a crisp white shirt and lipstick.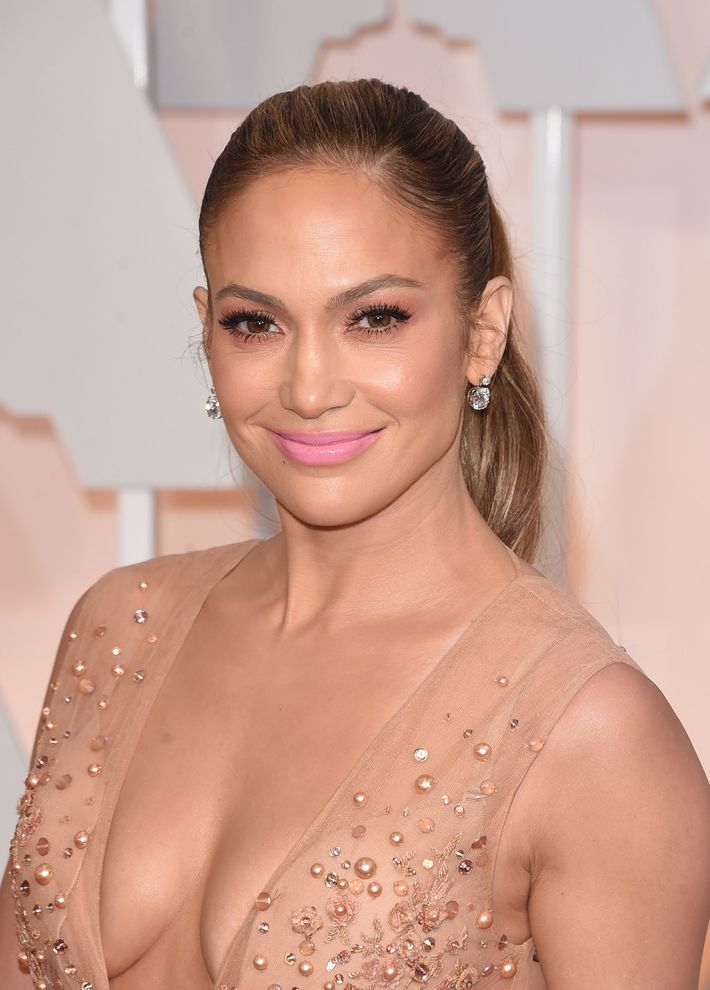 An almost shockingly pale pink lip color that adds to the glamorous '60s feel of the contoured cheeks and sooty lashes.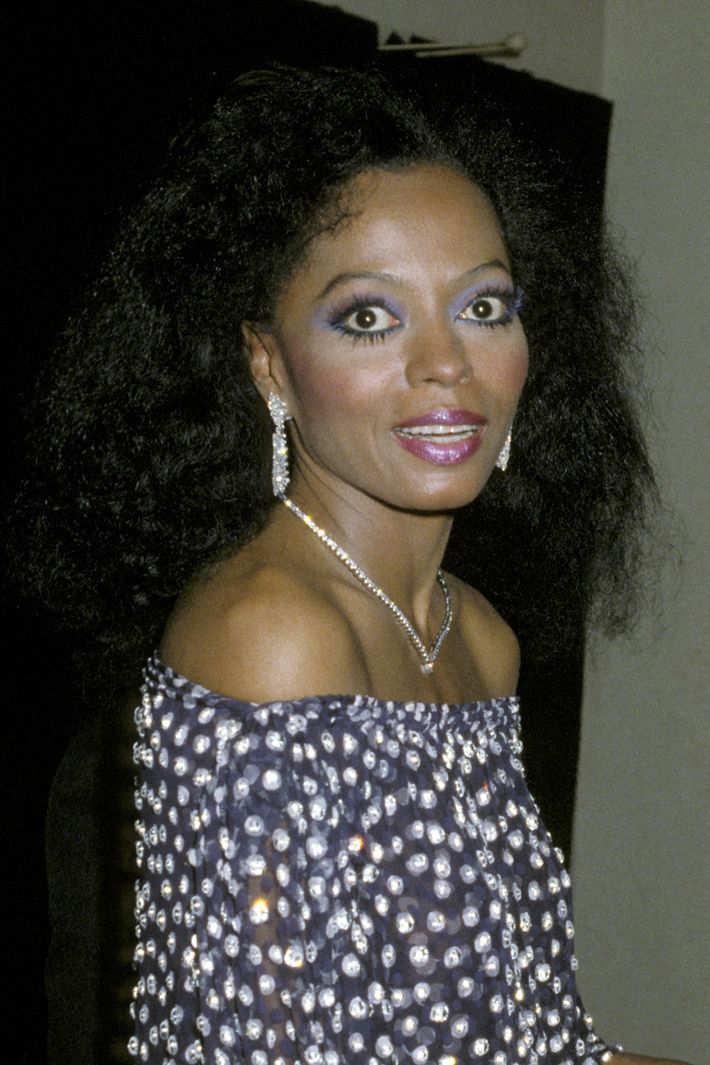 It's a bit of a throwback look, but Ross's sparkly, fuchsia, and frosted lipstick was pretty fabulous for its time.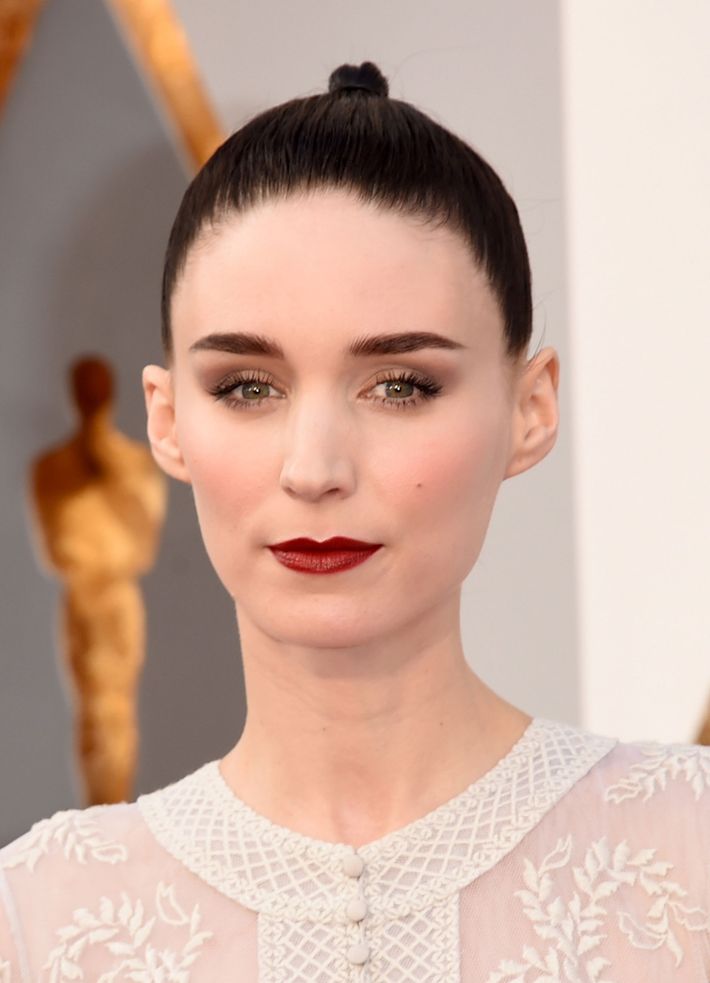 Dewy and bombshell are two words that aren't part of Rooney Mara's beauty look. This is a beautiful, borderline goth red that looks smooth as velvet, without reading as retro.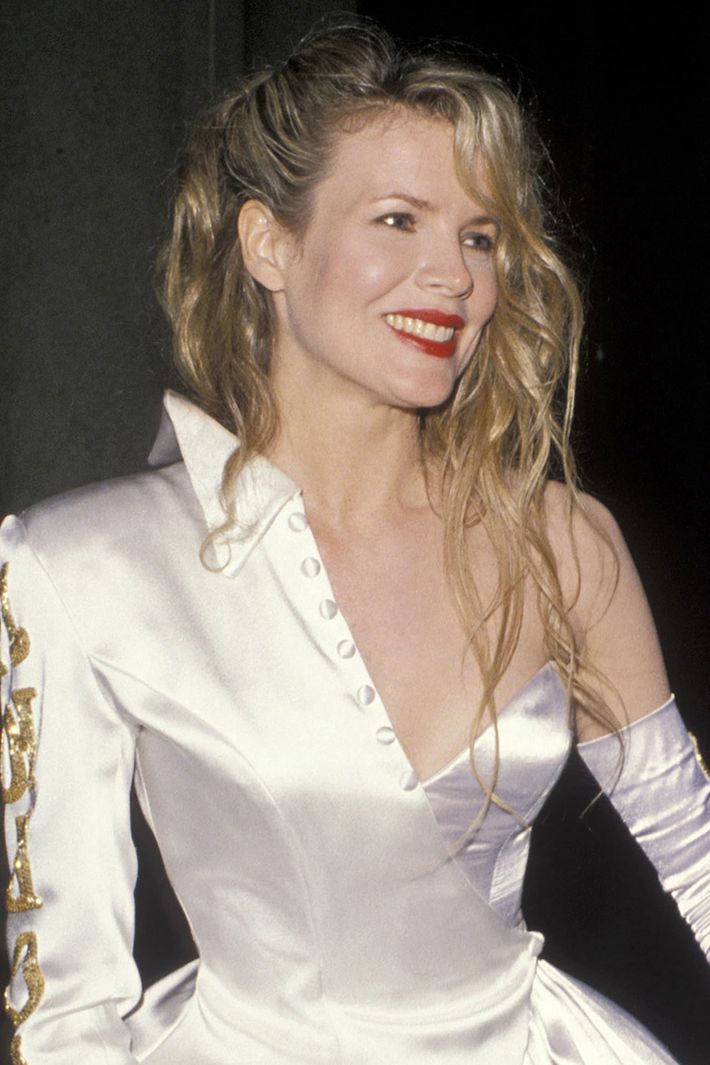 You can't blame Basinger for holding onto the '80s, with the swoopy, side-parted teased hair and the red lipstick, even at the beginning of the '90s. Besides, if Fall 2018 Fashion Week was any indication, the '80s are back.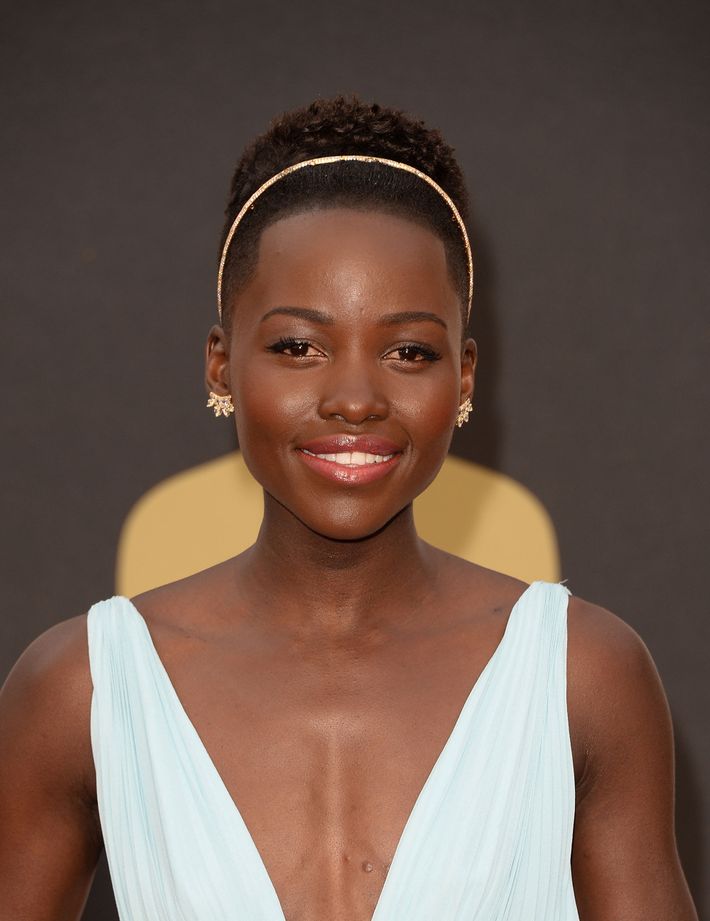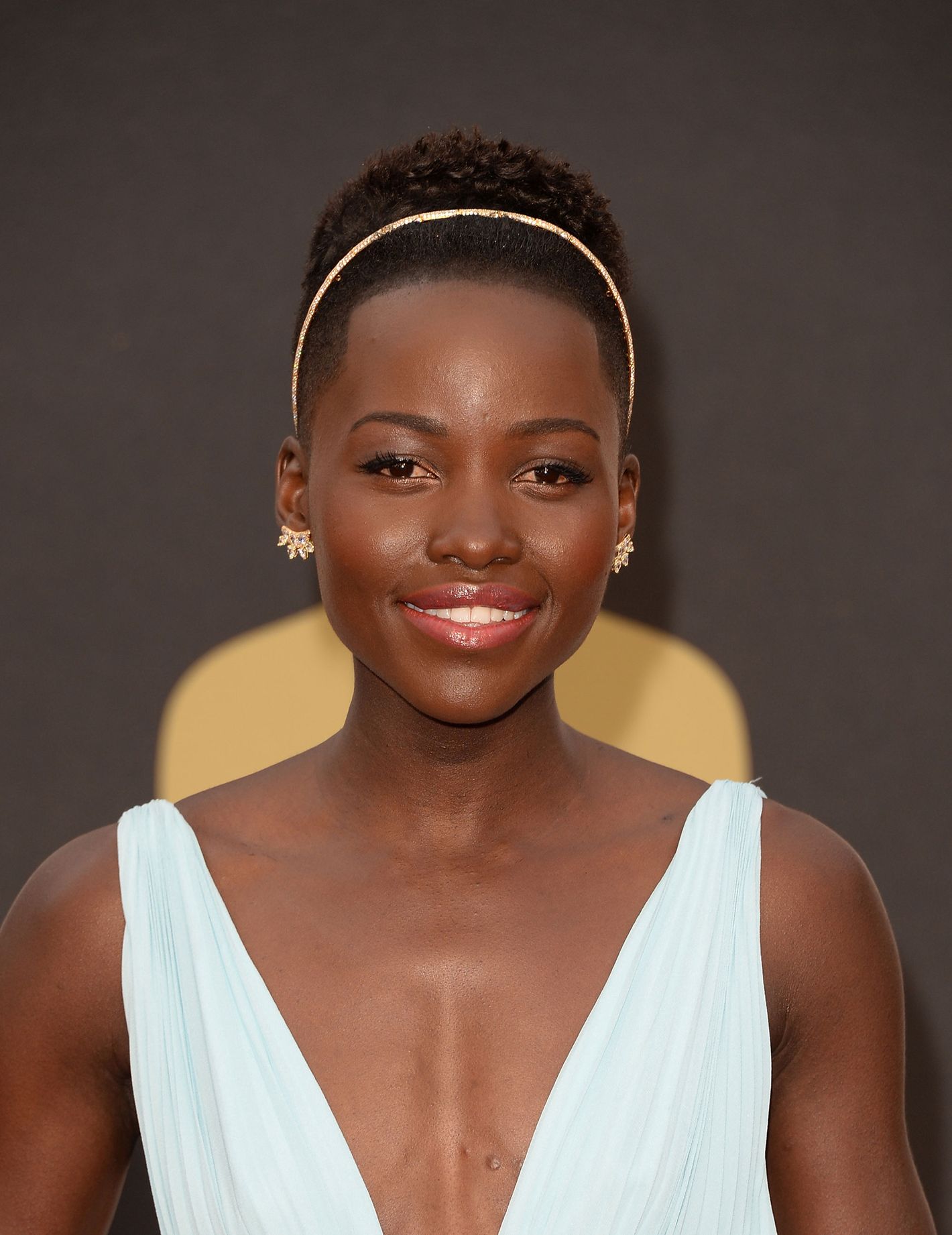 Blue is a surprisingly tricky color gown for the red carpet. Go too red on the lips and it reads too red, white, and blue, whereas pink can make it seem sweet. Makeup artist Nick Barose smartly bridged the gap by using a nude-rose shade, with a slightly brown undertone. To make sure the look lasted through Nyong'o's entire award-winning night, he traced Chanel Aqua Crayon Lip Colour Stick in Brown Copper (now sold-out) in the corners.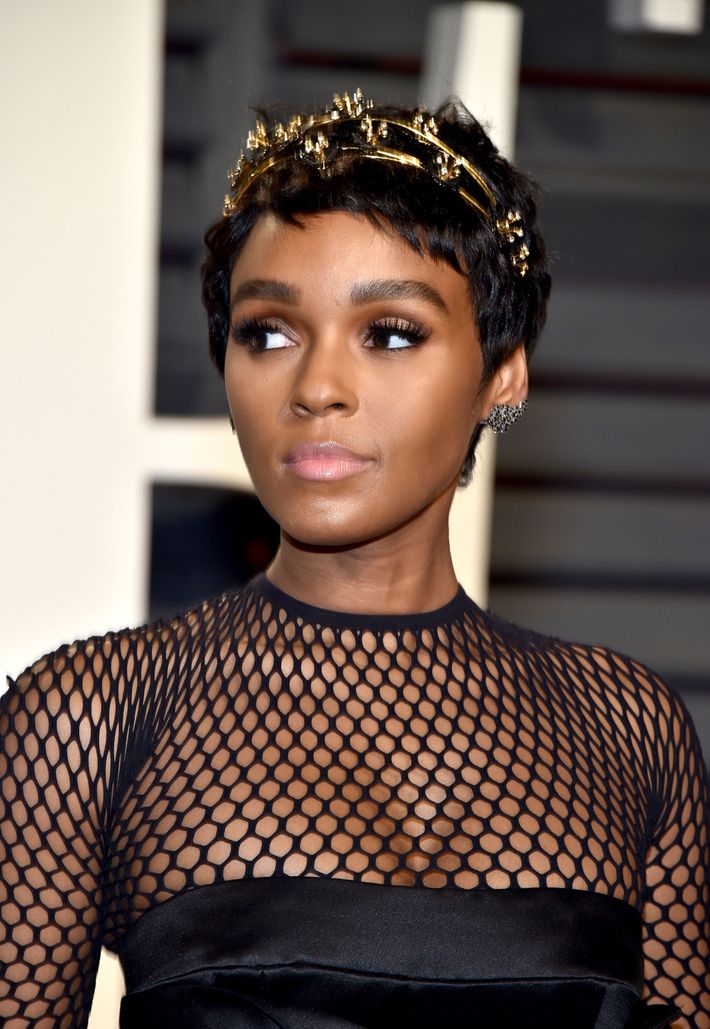 A barely-there lip color that doesn't take away from Monáe's personal shine or the shine of her Jennifer Behr headband.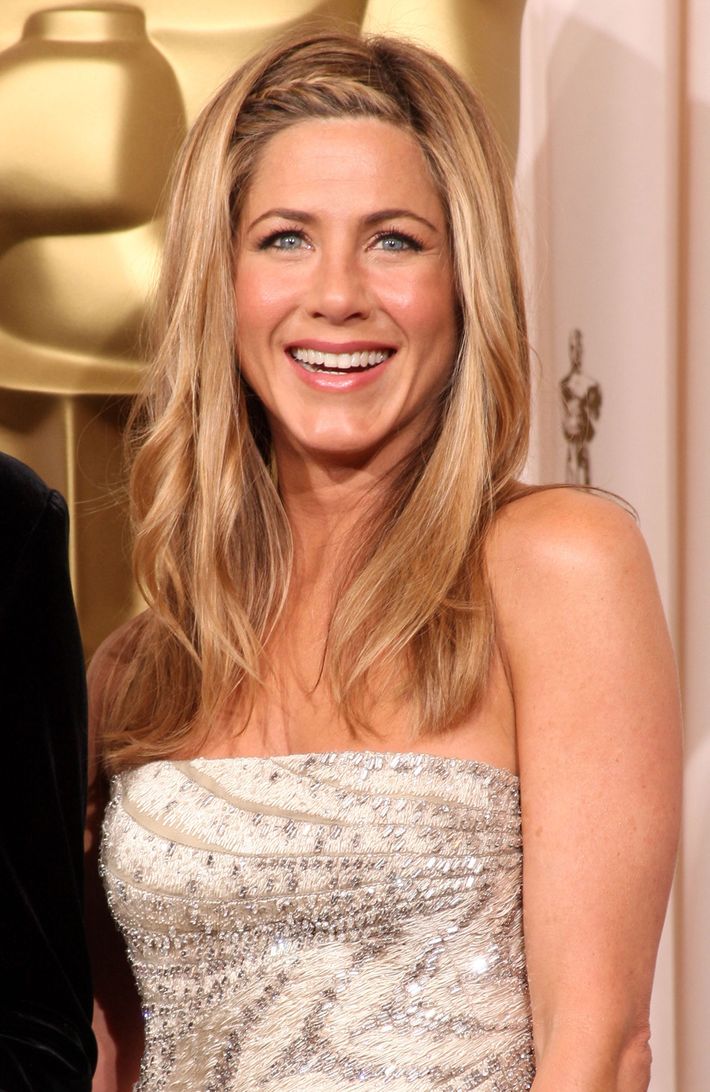 The Oscars beauty look that spurred millions of Pinterest tutorials on fishtail headband braids and the answer to what pink but not overly feminine lip gloss looks good with a California tan.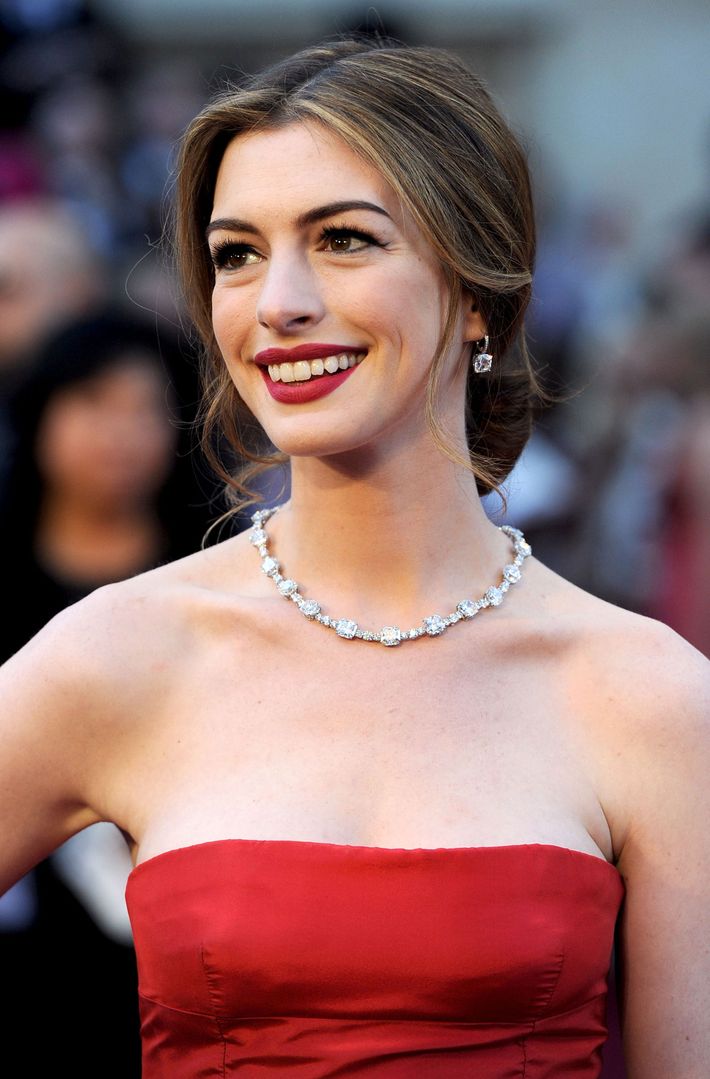 Little did Hathaway know that her Chanel lip color (Chanel Rouge Coco Lip Colour in Rivoli, no longer available) was going to be working overtime in her hosting gig with James Franco.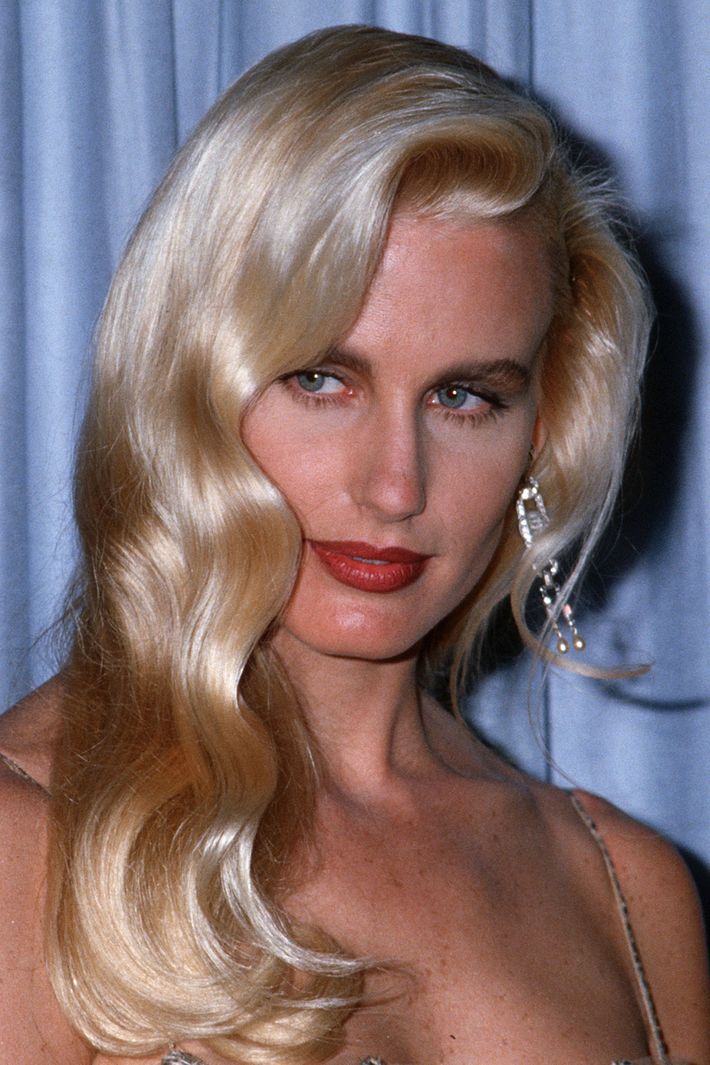 A Lana Turner-ish glamour look with an accompanying well-defined red lip.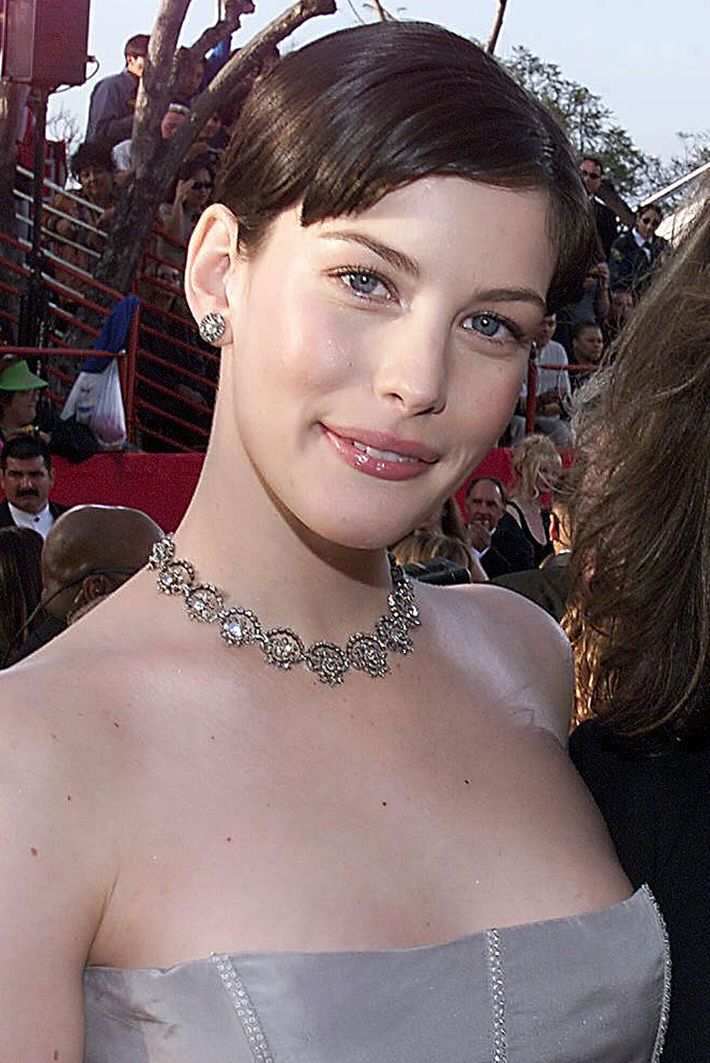 A slightly shiny, pretty pinky-plum lip shade that enhanced Tyler's dewy, glowy skin.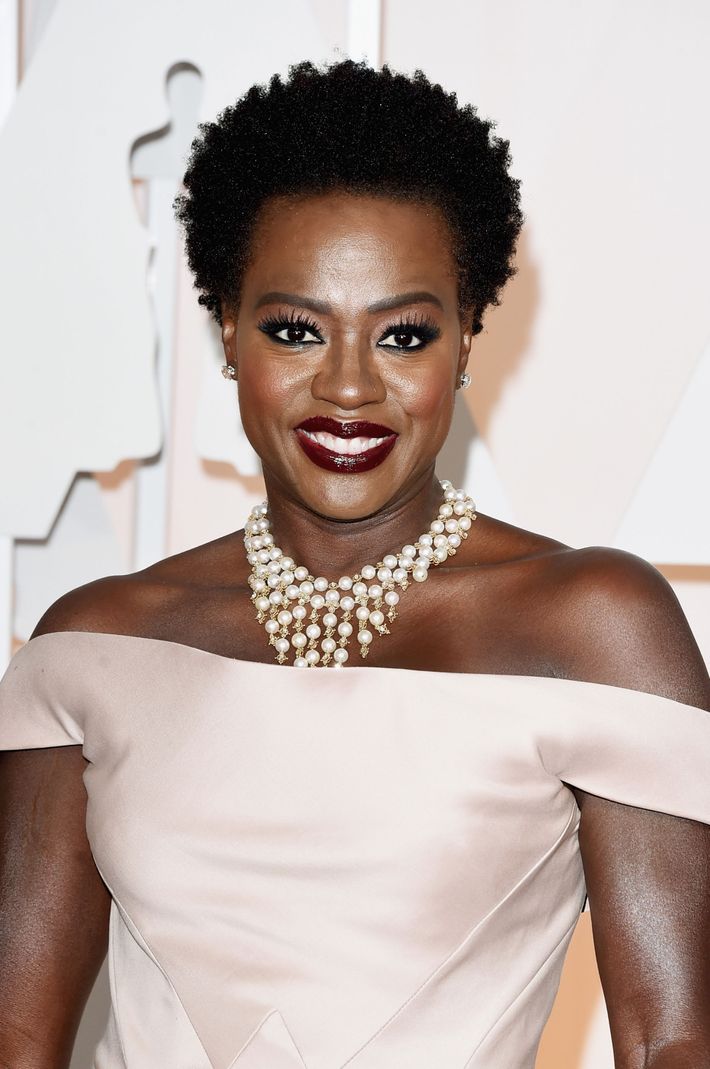 A dark raisin lip that shows not only how white Davis's teeth are, but how strong and beautiful she looks.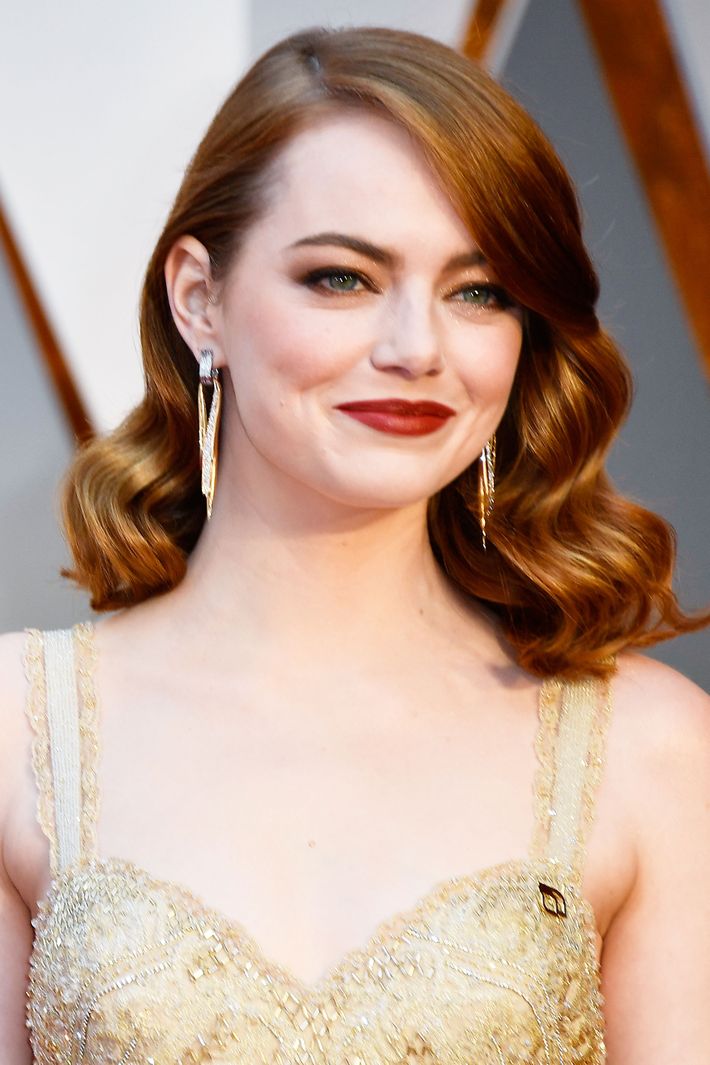 Stone wore a different lipstick shade for each of the hundreds of appearances she made promoting La La Land, but saved the vampiest and most classic one for last.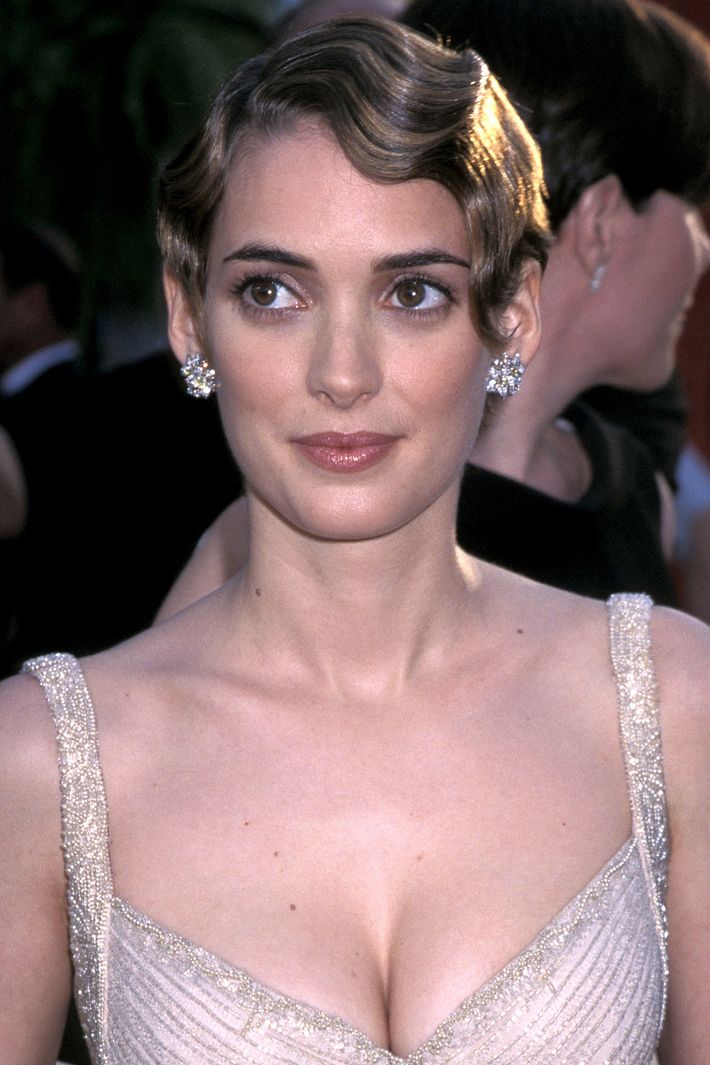 Another fantastic, natural-looking lip shade for the Oscars "my lips but better" hall of fame.
If you buy something through our links, New York may earn an affiliate commission.