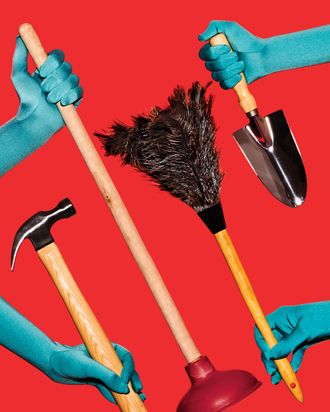 Gloves by We Love Colors.
Photo: Bobby Doherty/New York Magazine
For the Best of New York, the focus, as always, is on things and places that are, if not brand-spanking-new, then newish, having debuted within the past year. Here, we have the best services including 24-hour sansevieria delivery, custom consoles, clog repairs, and more.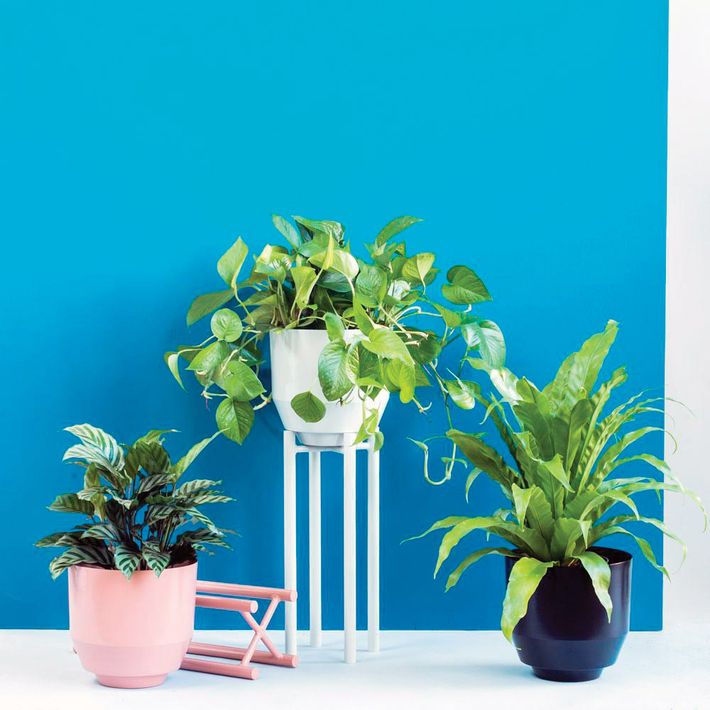 Plant Delivery
What UrbanStems and Bouqs have done for flower delivery—modernized it with slick websites and easy-to-place orders — Rebecca Bullene has done for potted plants. The flora comes from Greenery NYC, her botanical shop, which last fall launched an online store with local delivery (from $20) within 24 hours. Bullene, who years ago worked at the Brooklyn Botanic Garden, organizes the plants in her e-shop according to light and maintenance needs and likes suggesting species that "thrive in neglect": Sansevierias ($8 to $237) and ZZ plants ($11 to $285), she says, persevere in dim apartments with unpredictable heating. Shoppers can also add on geometric irrigated vessels from studios like Yield Design (from $90).
Affordable Art Hanger
Anwarii Musa
anwarii@artmaticnyc.com
After six years at Sotheby's, Anwarii Musa now installs fine art at the world's top art fairs and for A-list clients (the Obamas and Emily Blunt and John Krasinski, he says). But when he's not doing that, he'll come to your apartment for tasks as small as hanging a framed poster (from $65 an hour), and he'll even replace the hardware if he thinks it will hang better that way. Musa also has a keen sense of design: Most installers rely on clients for directions on where to hang what, but Musa is not afraid to art-direct, suggesting precisely where on your wall each picture should go, down to an eighth of an inch.
Tailor
Shopboy
62 Walker St., nr. Broadway; 212-219-8754
Most tailors aren't concerned with whether your jeans feel a little too "spring 2017." But Shopboy marries quality with styling expertise. Sip a cappuccino on the shop's ­velvet sofa while owners Kendall Khanna (a former personal trainer) and Desmond Brooks (an alum of Prada and Ralph Lauren) work with you to assess whether that vintage corduroy suit is properly channeling Wes Anderson or figure out how to turn that '70s leather jacket into an Acne-level moto. Their team of tailors do the cutting, hemming, taking-in, and letting-out. Hems start at $20, jacket and sleeve alterations cost around $50, and Shopboy does home consultations for $100, plus the cost of alterations.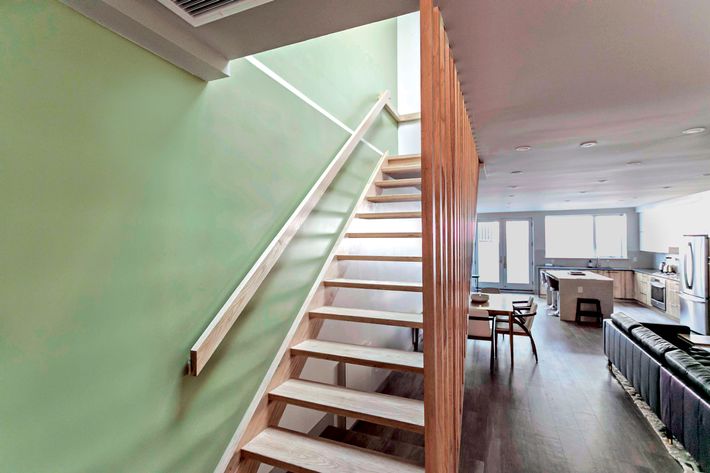 DIY Damage Control
Contractors in New York are like the new supermodels: They won't get out of bed for less than $10,000 a day. What's a mid-level person with a mid-size-apartment remodel to do? You call Leni Calas, a former prop stylist whose Astoria-based firm, Ward 5 Design, offers "DIY Project Consultations" at $1,450 for ten hours. "I can totally get a guy to fix this," she'll say, running her hand over the cabinet whose proportions you mismeasured. "We can get someone to spray-paint it so it's the same color white," she'll say while flipping through a book of color swatches. "And let's fix this gap with a little shoe molding?" After which your apartment will look less like Pee-wee's playhouse — unless that's what you were going for — and more like a home.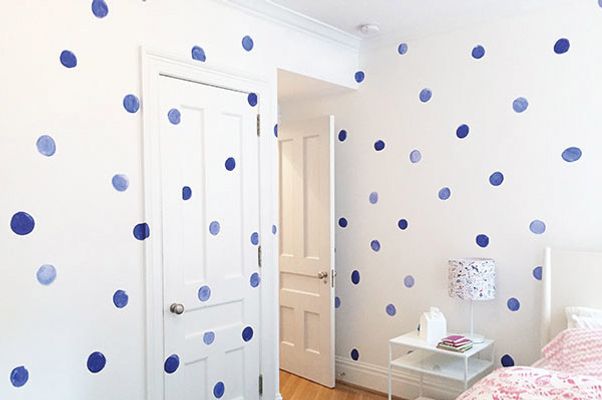 Indoor Muralist
For Cassandra Holden, any part of a room qualifies as canvas. That includes hardwood floors (she once painted a faux snow-leopard-skin rug at an Aspen ski lodge), furniture (in the Osborne apartments in midtown, Holden covered an armoire in a pink-and-blue petal-like abstract print), and even surfboards (a painted bluefin tuna, for a Queens client). Holden's murals are custom ($500 per day), and her process is collaborative — clients start with an idea, then Holden gathers a color palette and some early sketches — but unlike the countryside scenes once found in Upper East Side dining rooms, the work is consistently playful, ranging from a cartoonish painted signpost (also at the Osborne) to a watercolor-like ski trail done in a home upstate.
Custom Bike Shop
Deluxe Cycles
16 Waverly Ave., nr. Flushing Ave., Clinton Hill; 718-855-8156
A racer and former bike messenger, William Johnson opened Deluxe Cycles with the idea of building bikes for his friends; he even started manufacturing his own racing wheels so his buddies could buy them below the going rate. Now his shop, in a second-floor loft near the Navy Yard, gets visits from novices, city commuters, and road racers alike, all in search of custom bicycles carefully built around their postures and nit-picky preferences: Johnson might pair a frame soldered by a Brooklyn designer with polished vintage handlebars, then dig into his repository of parts to find a taller seat post. Anyone who pops in gets the "deluxe" treatment: coffee and a consultation with Johnson to discuss styles, paint jobs, and budget (prices range from $1,000 to $12,000).
House Cleaners
Sí Se Puede!
347-662-2440
The city is full of gig-economy discount cleaning services, but trusting your home to a stranger is a big decision. Sí Se Puede! is an 83-member co-op that offers cleaning, organization, and laundry, and is committed to ecofriendly practices with the highest level of accountability. All members are trained in biweekly skills sessions and collectively decide on the standards they maintain — for example, window cleaning involves not just rattling the blinds but actually wiping the inside face of all windows as well as cleaning the window sills. All the women are migrants, mostly from Central and South America, and they work together to dictate policies, ensuring that members earn a living wage. Prices start at $120 for a one-bedroom and range up to about $340 for a four-story brownstone. The entire payment goes directly to the cleaner — there's no middle party taking a cut.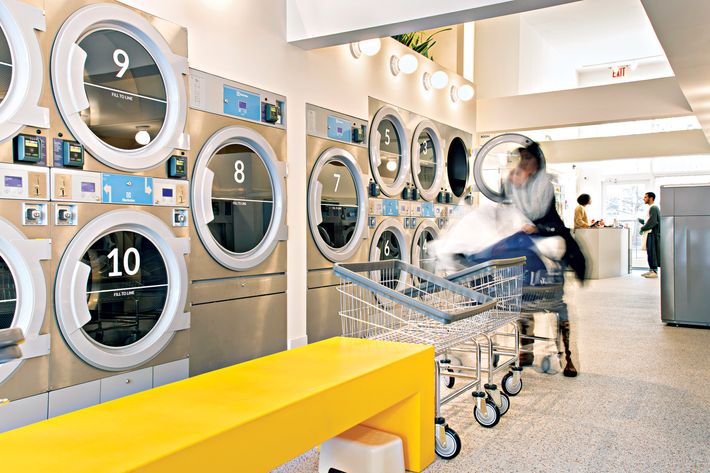 Laundromat
Celsious
115 N. 7th St., nr. Berry St., Williamsburg; 718-388-1221
Most of the city's laundromats have stained seats and dust balls. Celsious, on the other hand, has vintage Arne Jacobsen chairs, a café serving CAP Beauty matcha ($6), and Electrolux Professional 450 G-Force machines that take cards (from $7) and text you when done. While the price may seem steep, Celsious is full of perks, like free vegan Castile soap from the Simply Co., and there's helpful human assistance — for guidance on, say, washing workout apparel (delicate).
Clog Repair
Cowboy Shoe Repair
396 Broome St., nr. Mulberry St.; 212-941-9532
If you've ever clattered around on a pair of poorly repaired clogs — ones given, say, a hard-plastic undersole­ — it won't be difficult to appreciate the work of Byron Valarezo. His shop, Cowboy Shoe Repair, stocks a bouncy nude rubber that pairs perfectly with blond wood. Valarezo exercises a light touch, meaning he won't compromise the character of a well-worn pair. His sliver of a shop is mere steps away from No. 6, the boutique that arguably gave rise to New York's clog craze and for whom Valarezo often does repairs (about $65, depending on the condition of the shoes).
Made-to-Order Furniture
Shengning Zhang builds the kind of minimalist furniture that would look as at home in Cereal magazine as it would in your apartment. The Red Hook designer, who once worked for Billie Tsien and Tod Williams, has a menu of predesigned, Scandinavian-style furniture that he'll build according to your specifications. Clients can add a shelf to the freestanding Wedge unit (from $1,950) or request space for an extra amp in the Casey media console (from $2,800); Zhang sources the lumber — usually ash — from local yards and will have a piece ready in eight-to-12 weeks. Zhang also takes on projects from the ground up, like stacking beds or sliding walnut doors, for bigger price tags.
*This article appears in the February 19, 2018, issue of New York Magazine. Subscribe Now!