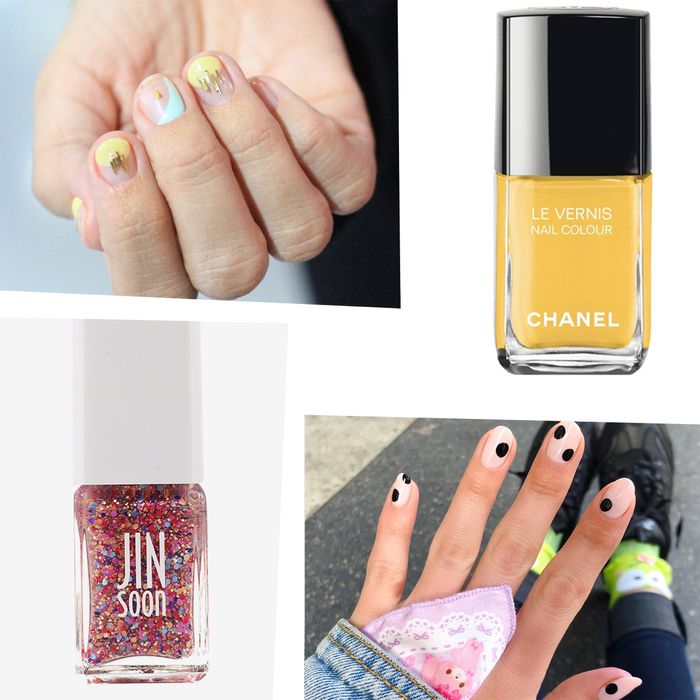 If you want to know how to nail it for spring, here are some ideas. To find the most anticipated shades for warmer weather, the Cut spoke to eight celebrity and editorial nail polish experts about what they're feeling. Jin Soon Choi, Sarah Gibson Tuttle of Olive & June salon in L.A., and Suzi Weiss-Fischmann, the founder of OPI, talk about what they're over, their favorite trends, and why everyone is suddenly feeling yellow, lemony nail polish — even in Korea.
Steph Stone, Editorial and Celebrity Nail Artist
I gasped when I opened this box of Chanel nail polishes and saw bright yellow. I can't wait to incorporate it into an upcoming look. I'm extremely into both primary colors and soft pastels for spring.
I also love a soft oval nail shape. It elongates your fingers which is extremely flattering! Negative space and subtly tying in your nail design to part of your outfit is something I'll be having fun with all the way into summer.
Michelle Saunders, Editorial Nail Artist for Essie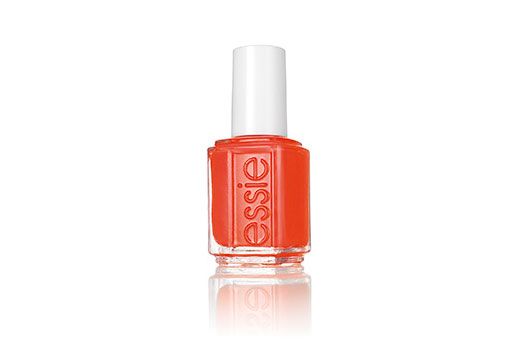 Orange: It's an unlikely color for spring but I think it's the hero of the season. It could be anywhere from tangerine to apricot. I think it's inspired by the warmth and sunshine we are all looking forward to feeling and seeing!
I've had a lot of requests lately for short-oval nails, too. I think by spring everyone is ready for a fresh nail trim to remove the split ends (yes, nails get split ends too).
I have a current favorite that is a life saver for fast-drying nails immediately. It's Speed Setter by Essie. You'll throw out all other top coats after you use this one.
Casey Herman, Editorial and Celebrity Nail Artist
I am loving soft corals for spring. They're a bit more poppy than the pastel pinks or oranges. They are super cheerful and fun and great for every skin tone. Also, I'm all about crystals right now — little ones or big ones, a lot or a little. I'm loving a bling-y nail. I'm just not feeling Easter egg nails — don't do that.
Sarah Gibson Tuttle, Olive & June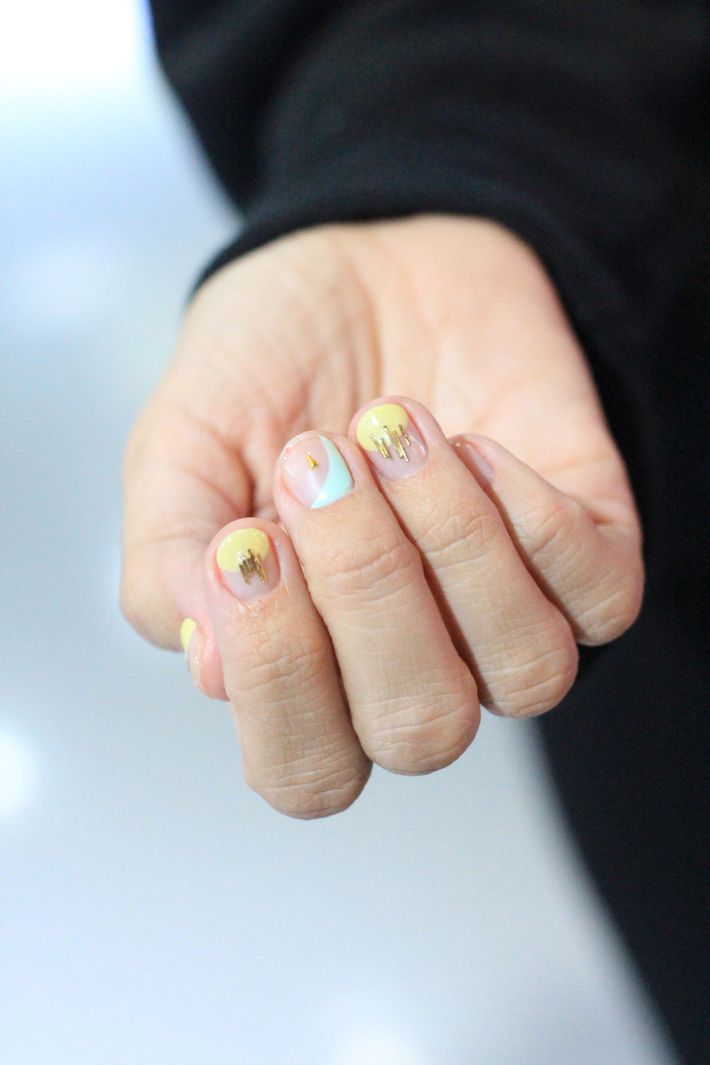 I recently went to Korea where I had my nails done by the most famous nail artist in Korea, Unistella. We both immediately said yellow — and I just saw it again on her Instagram Stories! But we are also feeling neon pastels, especially blue. I like multiple accent nails too, versus one nail of design. It feels more fun and less forced.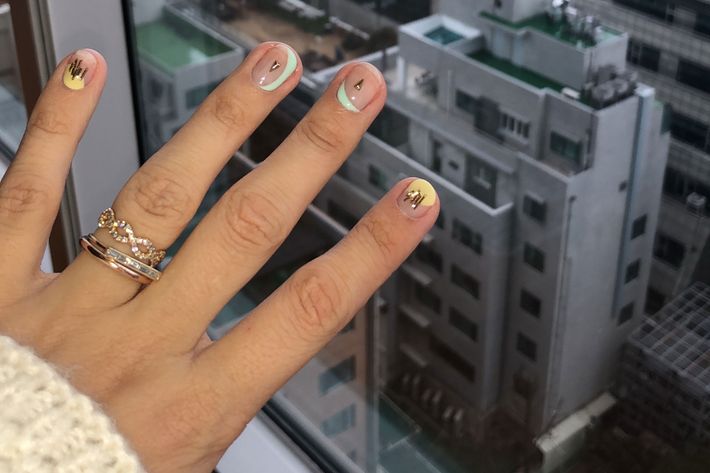 We recently launched Olive & June Beauty Teas. They come in two flavors, Rosy Matcha and Minty Lavender. Drinking it consistently will really help strengthen your nails and they are delicious too!
Suzie Weiss-Fischmann, OPI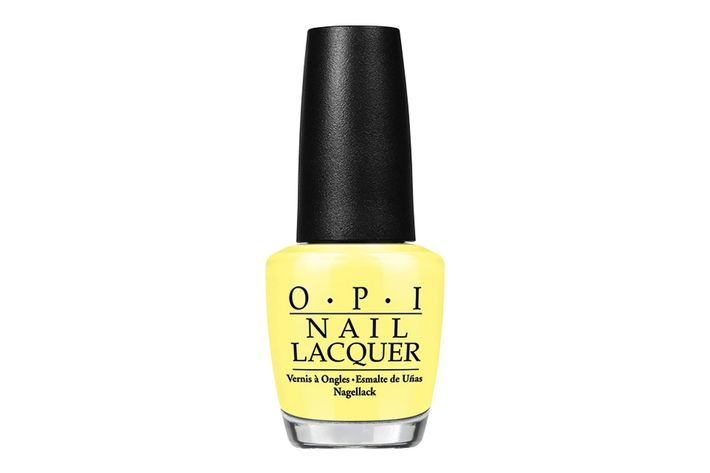 I am embracing yellow! It's inspired by the energy of the sun. Yellow brings happiness and joy into our lives. This season, yellow is all about wearability. If you pick a medium tone, it will look good against most skin tones. I am putting away my dark shades this spring.
Nadine Abramcyk, Tenoverten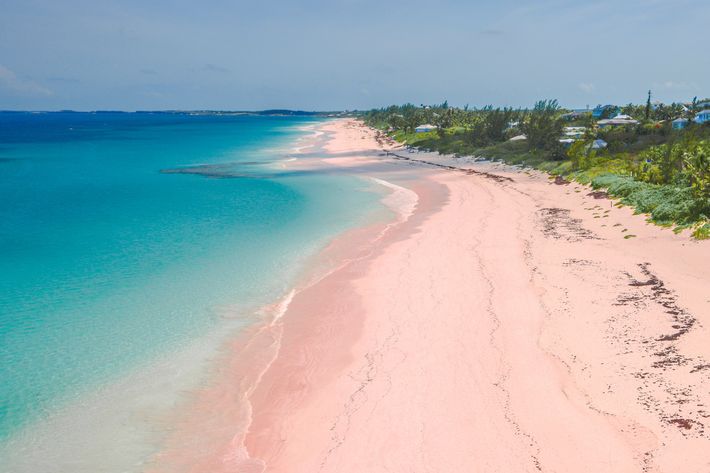 For spring, I am really feeling pink beige nudes because I am dreaming of warmer months and it reminds me of walking barefoot on a sandy beach. I just visited Harbour Island and the sand was this perfectly pink beige. I'm moving away from blues — it felt as though everyone was wearing one last spring, but it doesn't feel as fresh anymore. A simple and classic shape is what I'm liking, a short square nail with rounded edges.
Right now, I'm loving our 100 percent Non-Acetone Remover Wipes. They are totally portable and usable anywhere. They don't smell bad because they have zero noxious fumes so you can use them anywhere.
Jin Soon Choi, Jin Soon Natural Hand-Foot Spa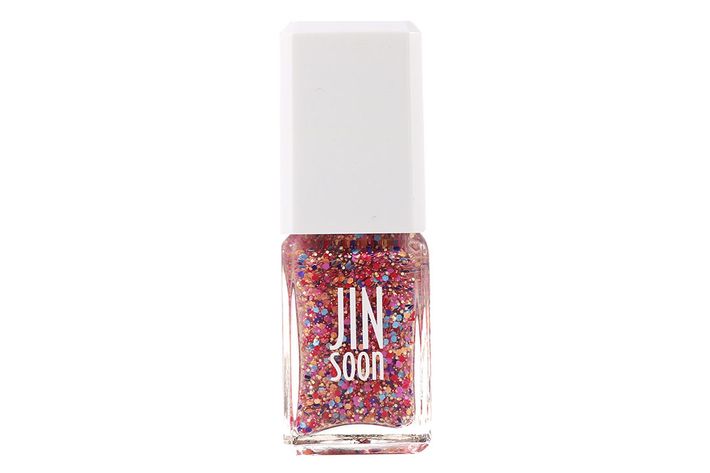 Lavender stood out as a runway favorite this year. I've been seeing a lot of interest in quintessential floral spring shades. I'm also feeling dots — anything from single dots to multiple "Ben Day" dots (like Roy Lichtenstein used in his pop art). They're playful and easy to use. I'm not as into long pointy nails or ombre, I think that look has run its course.
I love the special effect top coats. You can apply them over existing nail polish or on its own. They are easy to apply and very forgiving in their application — if you sloppily paint a sparkle or dots on your nails, it doesn't look messed up. And moisturize, moisturize, moisturize! That's one tip three times because it is so important for healthy nails.
Jessica Tong, Smith & Cult Beauty Ambassador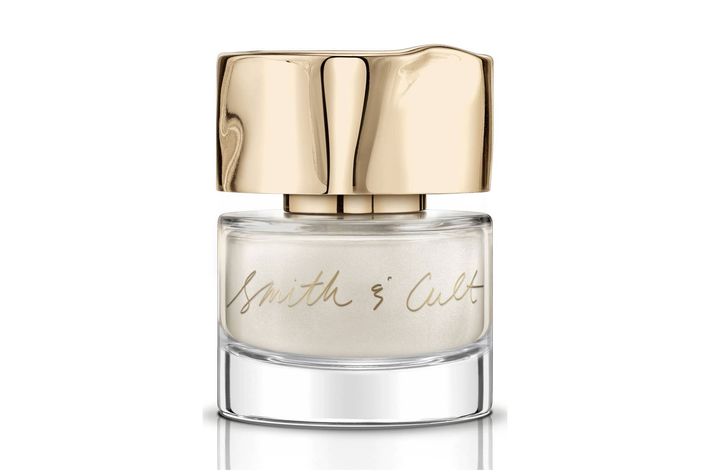 I'm really into light pink, dark green, and yellow for spring. I think it's because of Khloe Kardashian's baby pink baby shower, from seeing the green in resort leaf prints and the yellow from a new bronzer I'm using. I'm always about a slim, tapered oval shape too. My go-to shades year-round though are Lovers' Creep and Kundalini Hustle. These are my year-round go-to shades.
If you buy something through our links, New York may earn an affiliate commission.