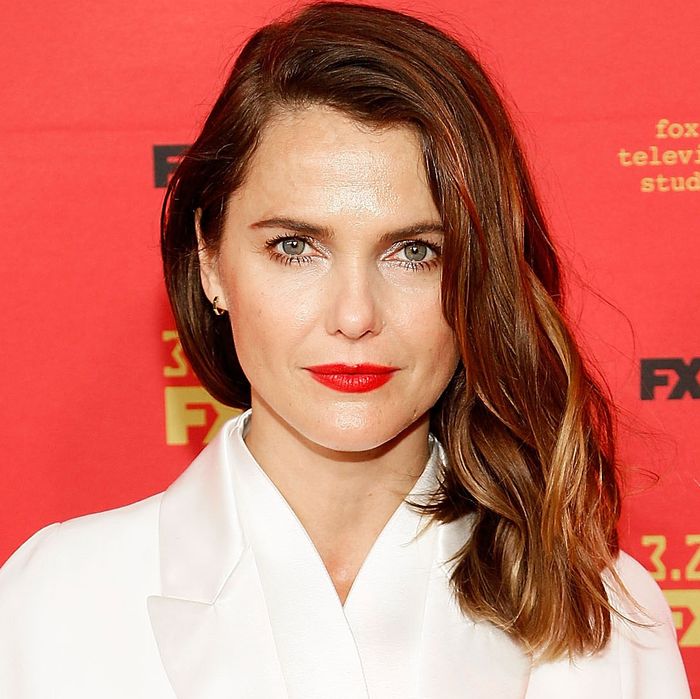 Keri Russell.
Photo: Paul Morigi/Getty Images
At last night's premiere for the final season of The Americans, Keri Russell's lipstick was mesmerizing and attention-stealing enough to be worthy of a Russian spy disguise. Naturally, the Cut asked her long-time makeup artist Tina Turnbow to share with us, "What lipstick is that?"
As Russell was dressed in monochrome tones, Turnbow created a simple look focused on a bold and bright lip color. She used a foundation who constantly wins best-of awards, Giorgio Armani Luminous Silk Foundation (Russell's shade is 5.75), adding a bit of bronzer and highlight. She mixed two shades of eye shadow to create a soft, gold eye wash of color (Giorgio Armani Eye Tint in Shade #31 and #34) and softly define Russell's eyes, followed by lots of mascara (but no eyeliner).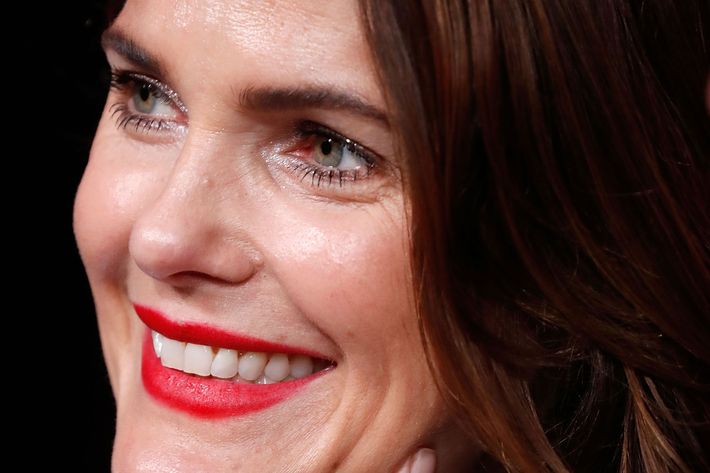 Then, Turnbow followed the lipstick rule: Two shades of lipstick is always better than one. Mixing multiple lipstick shades together always creates a better shade because it adds richness and dimension. You don't even have to pre-mix it (although you can) and add them one on top of the other. In Russell, Turnbow applied a rich, liquid lipstick followed by a stain so that it would fade prettily over time. She applied a layer of a blue-red color (Giorgio Armani Lip Magnet #400), and then added another layer of a more pink-based red lip stain (Giorgio Armani Lip Maestro in #402).
If you buy something through our links, New York may earn an affiliate commission.