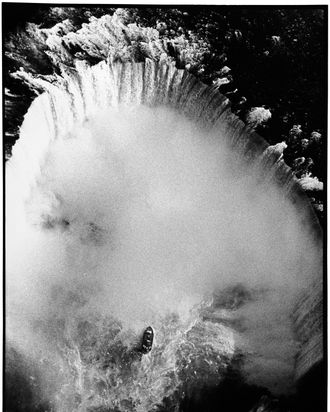 Niagara Falls no.4,
1986/1991.
Photo: Courtesy of the artist
Today, the Whitney Museum opens a mid-career survey showcasing three decades of the artist Zoe Leonard's work, from the 1980s to the present. Leonard uses photographs, perspective, and scale to tell a story, and each piece of work comments on or connects to an issue from the time in which it's produced, from the AIDS crisis in the '80s to modern gender issues like inequality, addressed in Leonard's ode to historian Linda Nochlin, Homage, which asks the now famous question, "Why have there been no great women artists?"
Leonard, 56, plays with repetition and perspective with her work, in order to "challenge the viewer to follow her path of inquiry, and to reexamine the familiar from every possible angle," according the show's press release. One of her perennial subjects is Niagara Falls (her 2008 piece "You see I am here after all" comprises 4,000 vintage postcards of the waterfall). Her own photograph of the popular honeymoon destination, from a bird's-eye view looking down into a crater of water, is initially confusing to the viewer. It takes a moment to place the image as a waterfall, opposed to some sort of abstract print. In playing with perspective this way, Leonard "engages with the iconic landscape and its role in the American myth." An image so familiar to Americans is, quite literally, flipped on its head.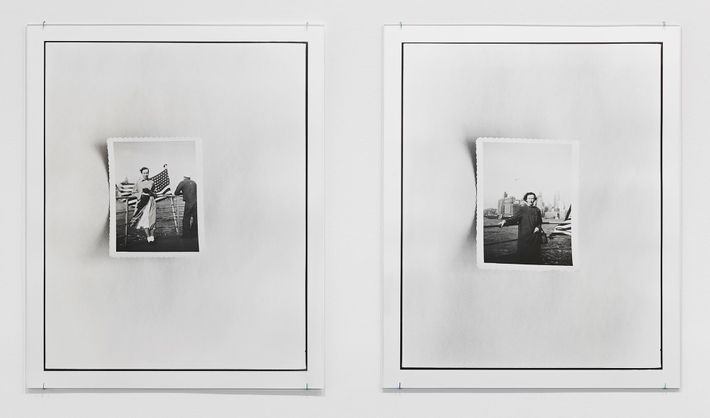 Leonard is also a storyteller. In "The Fae Richards Photo Archive" Leonard collaborated with filmmaker Cheryl Dunye to tell the fictionalized story of a black lesbian actress and jazz singer. The photos follow the life of Richards, through the civil-rights era and into her later years as a forgotten starlet. While the photos and the story are fake, Richard's experiences were shared by many. Whether it's political, personal, or historical, Leonard covers the human experience for all.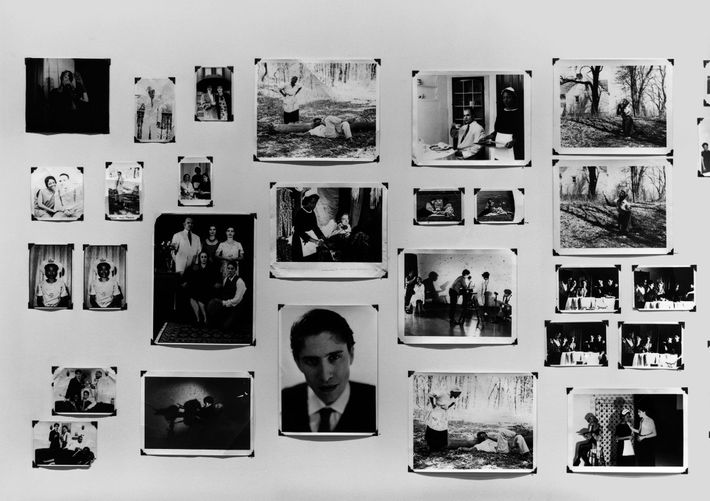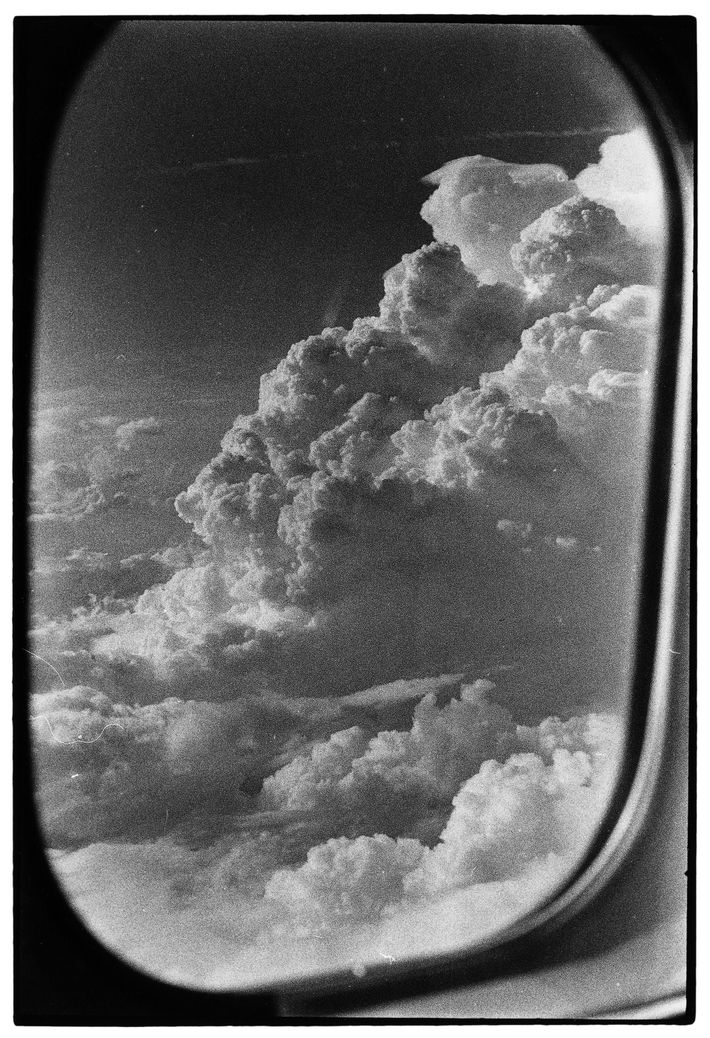 Zoe Leonard: Survey opens at the Whitney Museum in Chelsea on March 2, and runs through June 10.