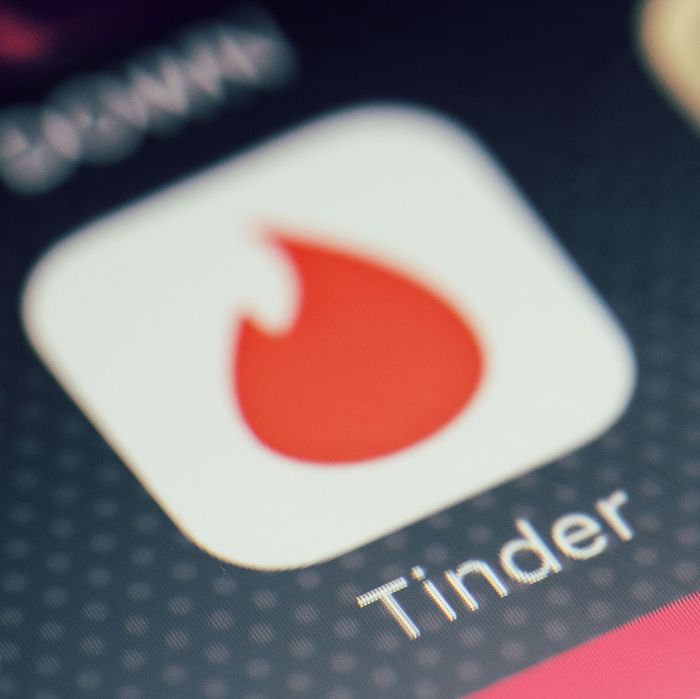 Photo: Leon Neal/Getty Images
A transgender woman in Oregon is suing Tinder after her profile was removed from the app for "violating its terms of service."
Ariel Hawkins says her account was removed soon after she edited her bio to say that she was a "preop trans woman." The email informing her that her account had been deleted did not point to a specific term of service that she had violated. TMZ reported that Tinder "refused" to explain why Hawkins had been rejected from the app. She is now asking, in a lawsuit filed by Mark Geragos and Ben Meiselas, for the app to stop discriminating against non-cisgender individuals in Oregon.
In 2016, Tinder rolled out a "More Genders" feature to allow people to self-identify as trans, among other gender identities. The page on their website about the feature reads, "No one will ever be banned from Tinder because of their gender."
However, many trans people have said they've encountered similar problems on the app. Late last year, a tweet by trans Twitter user @Tahlia_Rene went viral after her account was banned for violating terms of service "in some way."
Many responded to her tweet, sharing stories of other trans people who had been removed from the app, including YouTuber Kat Blaque. Blaque said "every single account" she had created had been deleted by Tinder. "At this point, it's very, very, very hard for me to not believe that I am either being targeted by transphobic trolls or being banned because I'm trans."
Update March 15, 2:00 p.m.:
Tinder released the following statement to the Cut:
While we do not comment on pending litigation, we can say, categorically, that we do not ban users from Tinder due to gender identity. At Tinder, we fundamentally believe that gender is not binary and we support inclusivity and acceptance of all people, which is why we offer more than 37 gender identity options for our users in the United States.