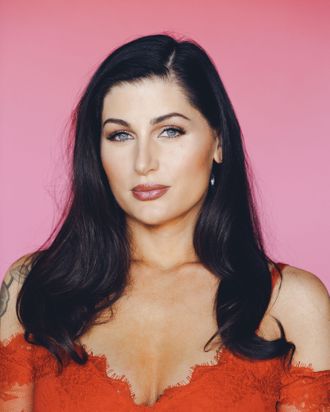 Makeup by Anton Khachaturian for Exclusive Artists using MAC Cosmetics.
Photo: Ryan Pfluger
This month, WNYC's Note to Self and the Cut are collaborating on a project to explore the question of what it means to be a woman online. Together, we have created a special series of podcasts and portraits called No Filter: Women Owning It Online.
We invite you to share your own experiences of being a woman online by leaving a voice note here.
In this episode, Trace Lysette talks to Manoush Zomorodi about "action selfies," trans women as outsiders, and her own #MeToo story about her co-star, Jeffrey Tambor, who will not return for the fifth season. New York Magazine features editor Noreen Malone joins to discuss how the "wokest show on television" is handling its own reckoning with sexual harassment, and how social media has become a megaphone for the movement.