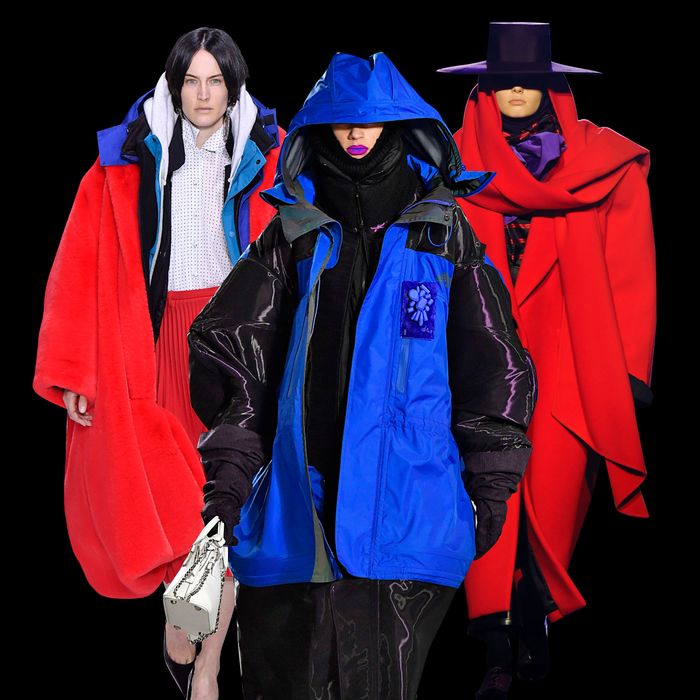 Balenciaga, Maison Martin Margiela, Marc Jacobs.
Photo: Getty Images
On Tuesday night, fashion month finally came to a close with Louis Vuitton's grand finale at the Louvre in Paris. The brand casually staged a spaceship landing in the museum's historic courtyard, with the runway resembling a futuristic gangplank. Afterward, editors, bloggers, and models caught the first flight back home.
Many designers looked to the future this season — or offered some fantasy different than our current reality. In New York, Raf Simons made it snow post-apocalyptic popcorn at Calvin Klein. In Milan, Alessandro Michele imagined a Gucci universe of dragons and disembodied heads. And in Paris, Demna Gvasalia used 3-D printers to bring Cristóbal Balenciaga's oversized proportions into the 21st century.
Looking ahead is fashion's job. It's also so much fun. Based on the many imaginative delights that the runways had to offer, we came up with 11 equally absurd trends we'd like to see next fall. We promise you, they're going to be huge! Like, really big.
Bras on Top
If you're going to spend money on nice underwear, you might as well show if off, right? Instead of burning your bra next fall, try wearing it as a badge of honor. Or burn it. That's fine, too.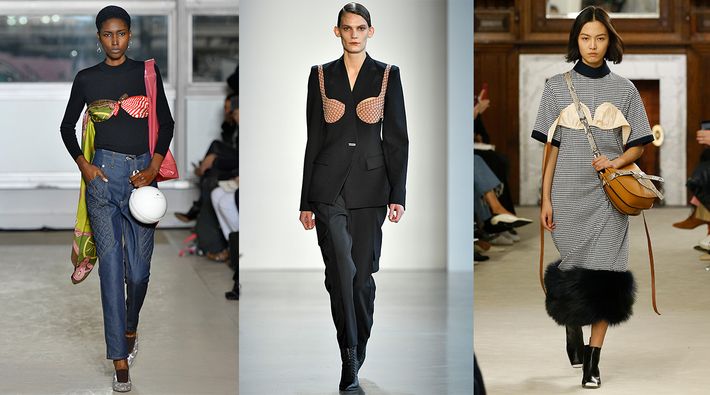 Clueless, Forever
What is it about Cher Horowitz's yellow plaid look that makes it immortal? Its harmless bougie-ness? Its school-girl charm? Its '90s attitude? Whatever it is, fashion will never, ever tire of it.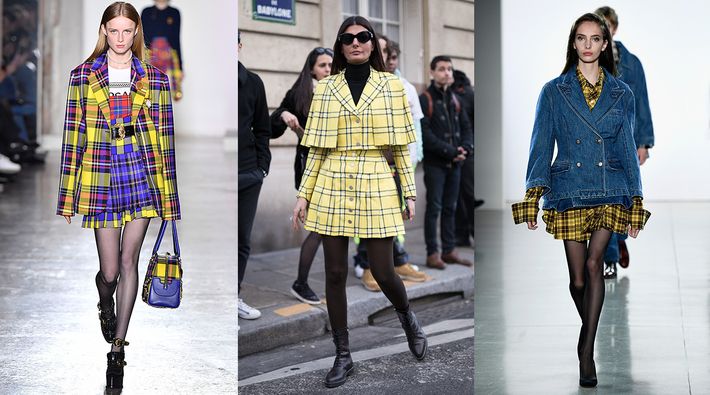 Protecting the Money-Maker
Whether you're wearing a ski mask or a beekeeper's bucket hat next fall, fashion's got you covered. Blink twice if you feel trapped by the constant cycle of trends!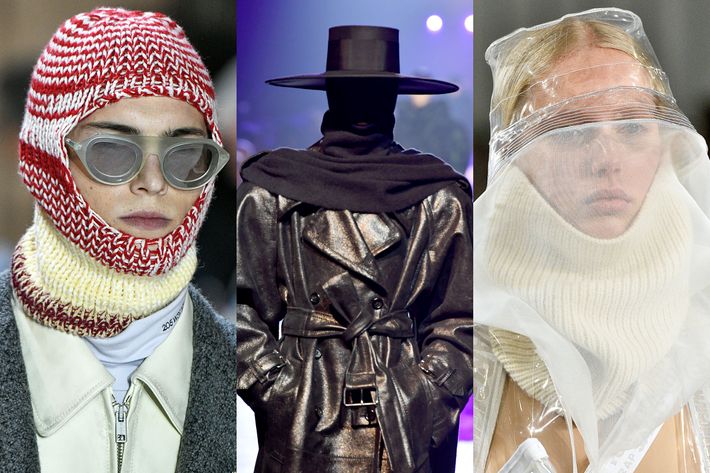 Credit Card Necklaces
This trend is perfect for the woman who only needs access to her bank account and birth control pills. It is also the logical next step in the micropurse trend: teeny-tiny bags are so easy to lose!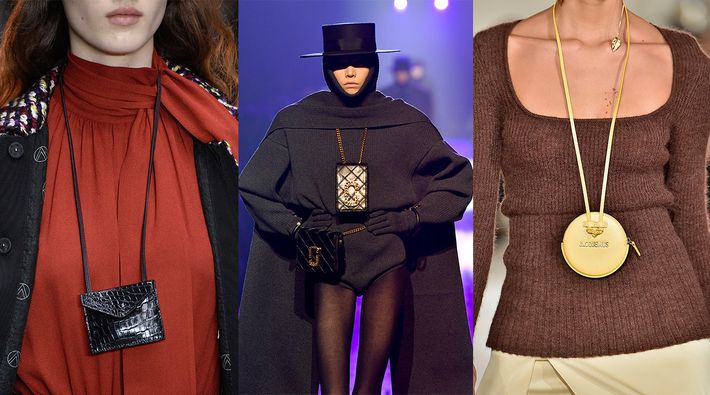 Having No Arms
We saw a lot of capes and ponchos on the runway this season, which can only mean that having wings is "in" and arms are o-u-t.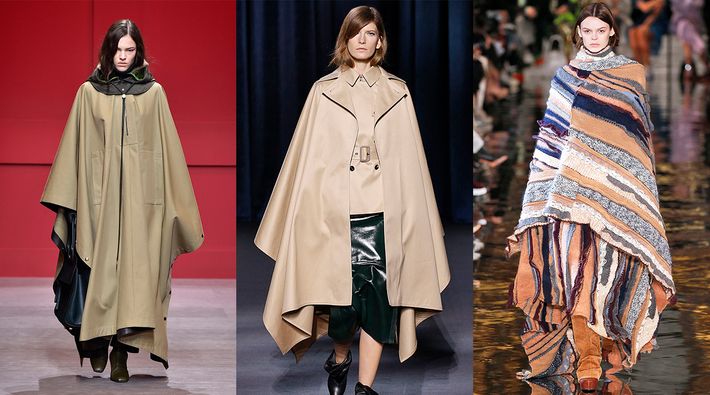 Doges and Dragons
Leopard-print was also a trend this season, but dogs are objectively better than cats. Also, ICYMI, dragons are real. Don't @ me.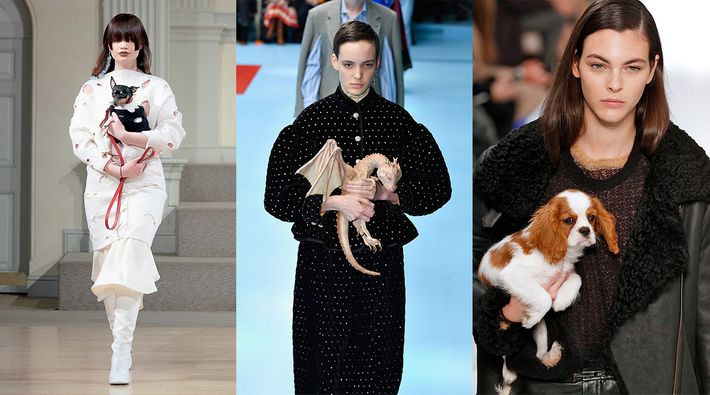 Baked Potato Chic
Butter yourself up, bake for 45 minutes, and then hit the town! This look is also great if you're famous, as it makes flash photography very difficult.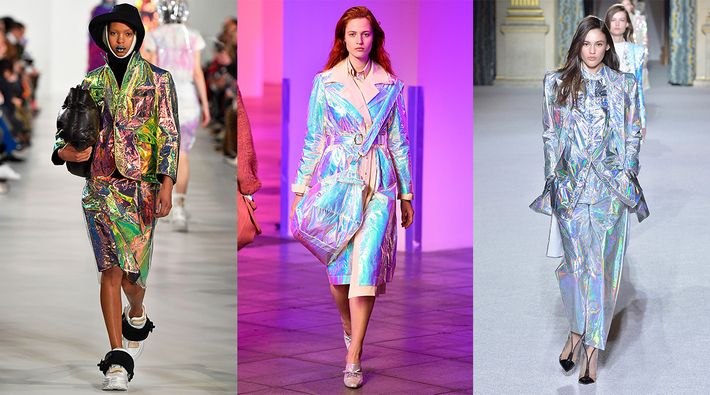 Plastic Deli Bags
Instead of buying Céline's $600 dollar plastic bag, just visit your local deli or liquor store to get the look. Be sure to recycle once the trend goes away.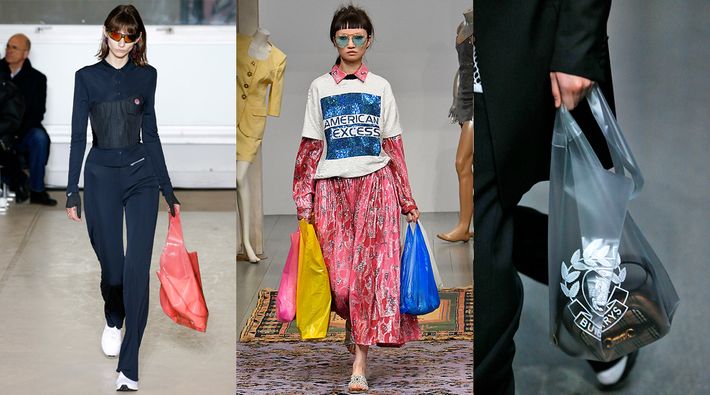 Looking Like an Actual Snack
Based on the two aforementioned trends, as well as the fact that we saw popcorn, oranges, and flamin' hot Cheetos on the runway this season, it's safe to say that snacking is the coolest thing you could possibly do next fall.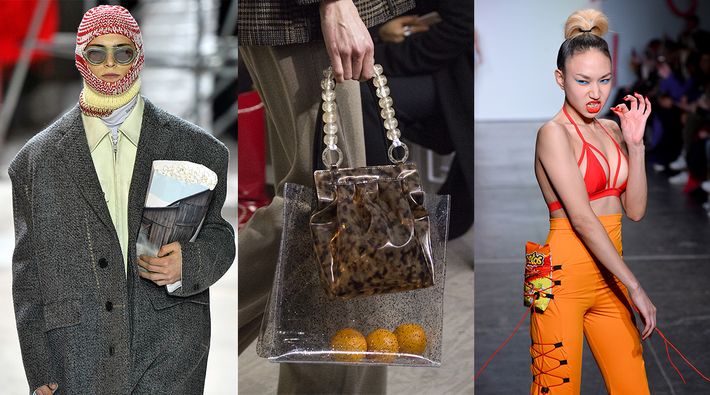 Indecisiveness
We can't decide if we like this hybrid trend or not.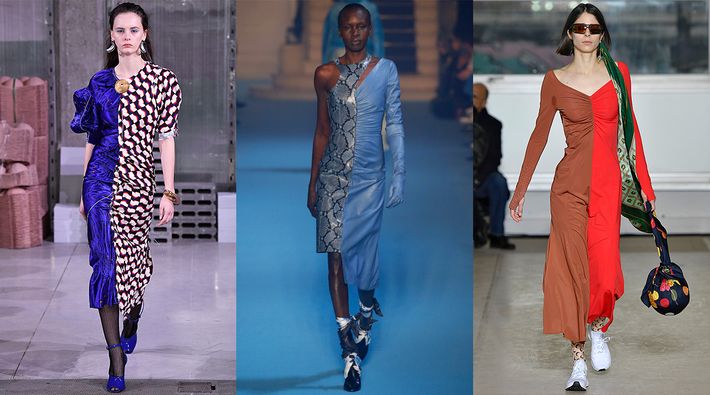 Taking Up Space
Ironically, fall 2018's biggest, hugest trend is wearing big and huge clothes. (Otherwise known on the internet as being an "absolute unit.") Can't wait to ride the subway with you all!