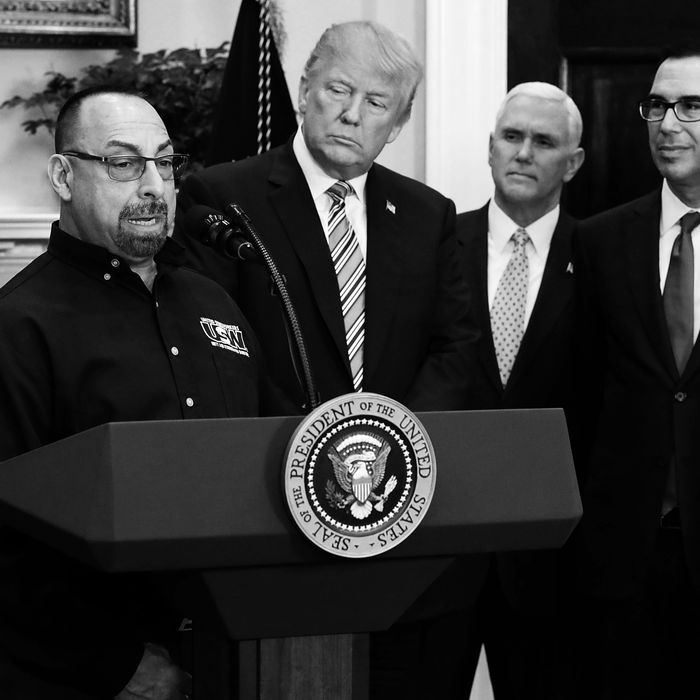 Scott Sauritch, Donald Trump, Mike Pence.
Photo: Chip Somodevilla/Getty Images
Watching the Trump administration at work means experiencing constant secondhand embarrassment (and not witnessing nearly enough firsthand embarrassment). The most recent blunder came on Thursday afternoon, when the president authorized controversial new tariffs on steel and aluminium imports. To accompany this, he had steelworker Scott Sauritch speak at the White House. After Sauritch gave a short speech about his father losing his job because of imports, Trump assured him that "your father Herman is looking down, he's very proud of you."
Only one issue here, as Sauritch pointed out: "He's still alive."
"Oh he is? Then he's even more proud of you," Trump responded, apparently unfazed.
Feel free to watch this clip over and over to satisfy yourself until Veep comes back: