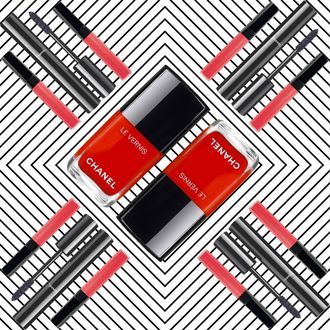 Ulta keeps growing and snatching up the best brands to sell in its stores. Already this year, the store announced it will sell limited-edition NARS products and exclusive ColourPop ones. Now, the major beauty retailer can add Chanel Beauté to its growing list of brands. While the store already sells Chanel fragrances, adding skin care and makeup to its stores will give customers another reason to stop in.
Ulta CEO Mary Dillon made the announcement during Ulta's fourth-quarter earnings call. She said:
"Following our long-standing partnership with Chanel offering their iconic fragrances in hundreds of our stores, we are honored to introduce Chanel Beauté in a small number of Ulta Beauty doors this year. This will be an edited assortment featuring a Chanel-branded makeup station with the first Chanel store opening in Westport, Connecticut, in just a few weeks."
Ulta is known for having low- to mid-priced products, but Dillon is hopeful Chanel Beauté will resonate with its customers who don't often reach for luxury brands.
Chanel Beauté recently launched a new Instagram account targeted toward American millennials and internet-savvy customers. The @WeLoveCoco account is a curated feed of Chanel Beauté products, tutorials, and beauty-related inspiration. In the end, Chanel Beauté, which is sold in major department stores and online, is starting to feel like a more accessible and younger brand than the one so often associated with your mom's favorite scent, Chanel No 5.
Dillon and Ulta are keeping all other details under wraps for now. There's no word yet on which products will be sold, when they'll hit Ulta's shelves, or what other stores will sell Chanel Beauté.