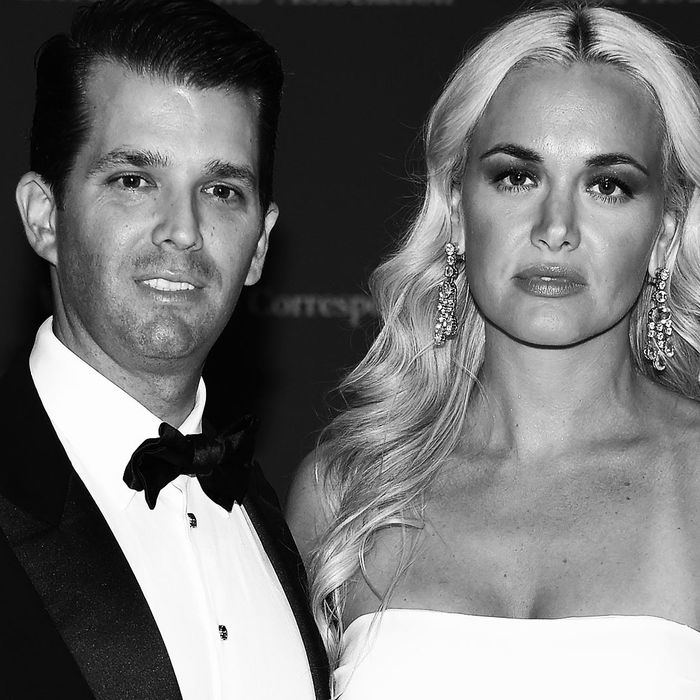 Donald and Vanessa Trump.
Photo: Larry Busacca/Getty Images
In the week since Donald Trump Jr. and wife Vanessa announced that they're divorcing, we have been forced to consider everything from Trump Jr.'s potential dating profile, to Trump Jr.'s reported affair with a member of mid-aughts girl group Danity Kane, to Trump Jr.'s feet.
And now, in the midst of all this, we must also reflect on the extent to which superlatives in high-school yearbooks can also serve as eerie prophecies: the New York Times reports that, in hers, Vanessa Trump was named most likely to "get a divorce."
But! She also received the distinction of most likely to "be on Ricki Lake," so, fingers crossed for a Ricki Lake reboot.