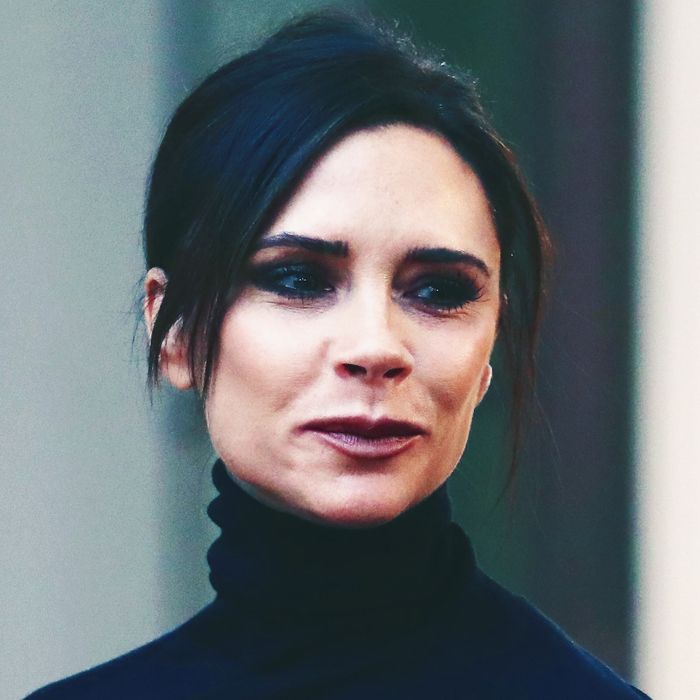 Photo: JP Yim/Getty Images
Victoria Beckham is one busy spice. After launching a wildly successful makeup line with Estée Lauder in 2016, she is setting her sights on the rest of your beauty budget with an upcoming skin-care line and perfume.
There were rumblings that Beckham might dabble in skin care back in 2016, but she only confirmed the news today on Facebook live. "I am currently in the process of creating my own color, my own line of skin-care creams, and a perfume," she said in the video. "It's going to be very scientific. I'm working with the best."
Well, who is she working with? Perhaps she consulted dermatologist, Dr. Harold Lancer, who also works with Beyoncé. In an interview with Porter, Beckham described how the dermatologist transformed her skin by prescribing a daily salmon diet. And she's quite fond of his skin-care line too, telling Into the Gloss that she's a fan of his face scrub and "Caviar Lime Acid Peel."
As to the perfume, Beckham launched her first fragrance in 2006, in collaboration with her husband, David. But that was a decade and several hairstyles ago. Now, with makeup, skin care, and fragrance under her belt, Beckham is a beauty mogul.