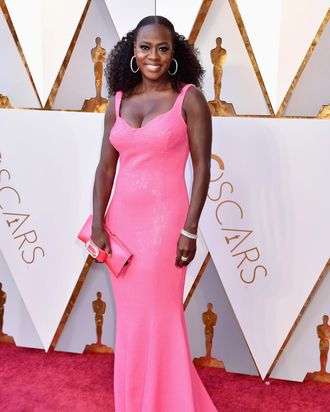 Viola Davis.
Photo: Jeff Kravitz/FilmMagic
After showing up the Golden Globes with the most beautiful Afro to ever hit the red carpet, Viola Davis arrived at the Oscars wearing a jaw-dropping hot pink Michael Kors gown. While she may not be up for an award this year, she's already stolen the show.
To complete her knockout look, the 2017 Oscar–winning actress slicked back her natural hair and accessorized with hoop earrings and a matching hot pink clutch. And, as they should be, everyone on the internet is losing it over her radiance.