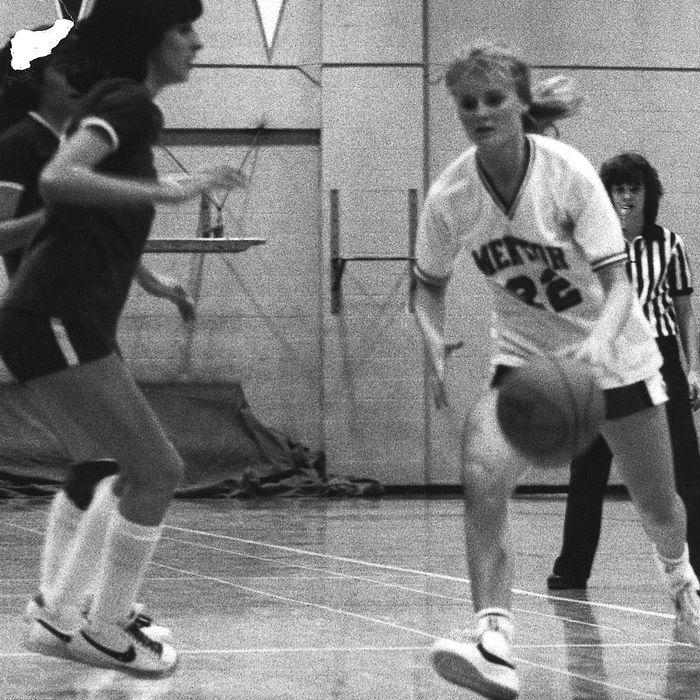 Abraham, playing for the Mentor High School Cardinals, in the early 1980s.
Photo: Courtesy of the Author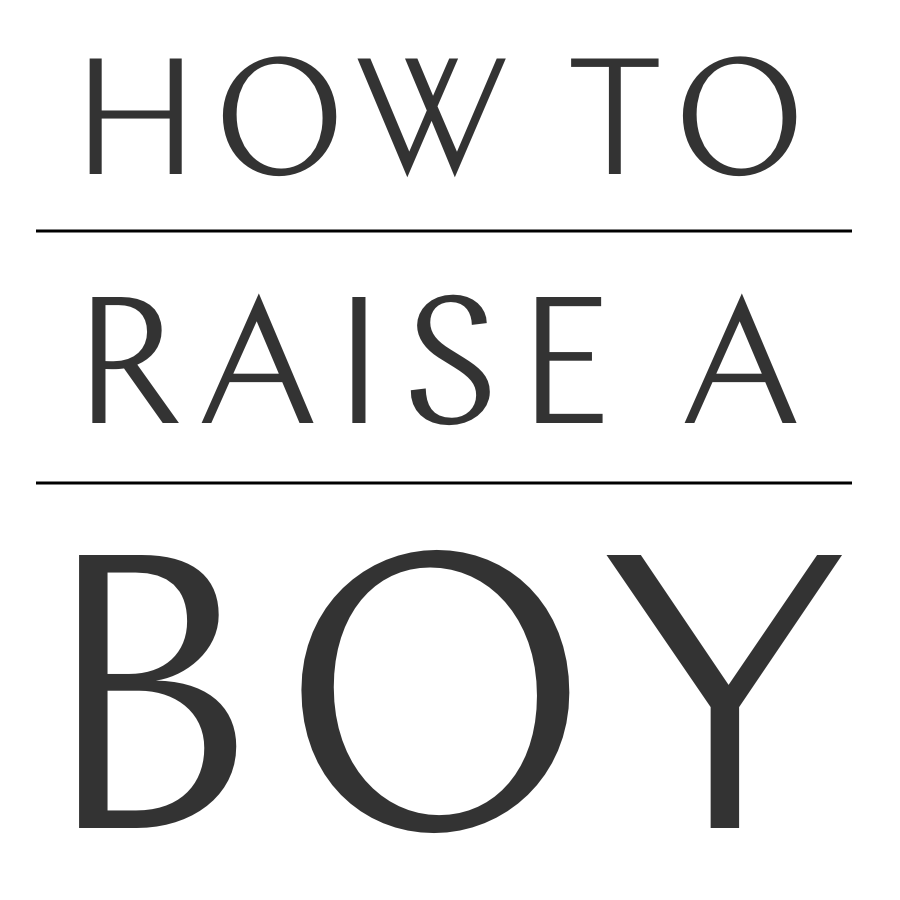 How to Raise a Boy is a weeklong series centered around this urgent question in the era of Parkland, President Trump, and #MeToo.
When we were kids, my father would lift his shirt and say, "Abs of steel, hit me as hard as you can." And we'd wale on him. On Sundays, which I remember as the best day of the week — we got to eat popcorn and drink Coke and watch football all day — and worst, because the next day was Monday, we wrestled on the family room floor. My dad, who lettered in three sports, would put us in a headlock, hollering his moves as he went. Or all of a sudden he'd bawl, "Knee drop," and fall hard to his knees, just missing my head. He grabbed our bare arms and twisted, the notorious "Indian burn," till we begged him to stop. We had a basketball hoop in our driveway by the time I was eight, and we played him one-on-one, or two-on-one after he came home from work. "No pain, no gain, girls," he'd say.
I went on to play many sports, basketball being my best, and my dad (and mom) came to almost every game. I often played down low, though I didn't have the height that had been expected when I was in junior high. "Step on their feet under the basket," he'd tell me, not completely joking. Or, "Use your elbows — nobody will notice if you do it right."  When I seriously sprained my ankle during the playoffs my senior year, I put it in an ice bath before the next game to bring down the swelling, took pain killers, and played. "Fear is temporary, pride is forever," Hal said.
We often hear that we should raise boys more like girls these days, that we should teach them to be more sensitive to others' feelings, to not play at "hurting" other people, to not be so aggressive. The thing is, I'm a girl (as is, uh, my sister), and I'm grateful that I was, to some extent, raised like a boy — that I got the chance to be very physical, that I learned to fight for fun. One happy result, I think, is that I'm "in my body," as the shrinks put it, in ways that bring me pleasure. And I want things. I want to win.
Surely it would've been different if my father had been one of those ugly sports parents. Before a game, he told me to "take no prisoners"; after a game in which I played poorly, he'd maybe offer a sentence or two of advice, but he never criticized me. I don't know if my father's parenting style would work as well with boys — there is so much out there in the world that pushes men to go beyond aggressive, that shames them if they're not the toughest, the baddest, the absolute winner. Maybe a boy would have seen my father's rough play and martial rhetoric as oppressive. Or maybe things would have been different even for me if my family hadn't been so balanced along traditional gender lines: My mother's college degree was in home economics, and my sister and I spent hours in the basement "playing house" and were required to make a Jello salad very week, lime or raspberry or orange. ("It adds color to the plate!" my mom would say.)
When I called my 78-year-old father to ask him if he thought he raised me like a boy, he said, "No, I just raised you." My nickname, which he gave me, was "Lawrence."
*A version of this article appears in the March 5, 2018, issue of New York Magazine.