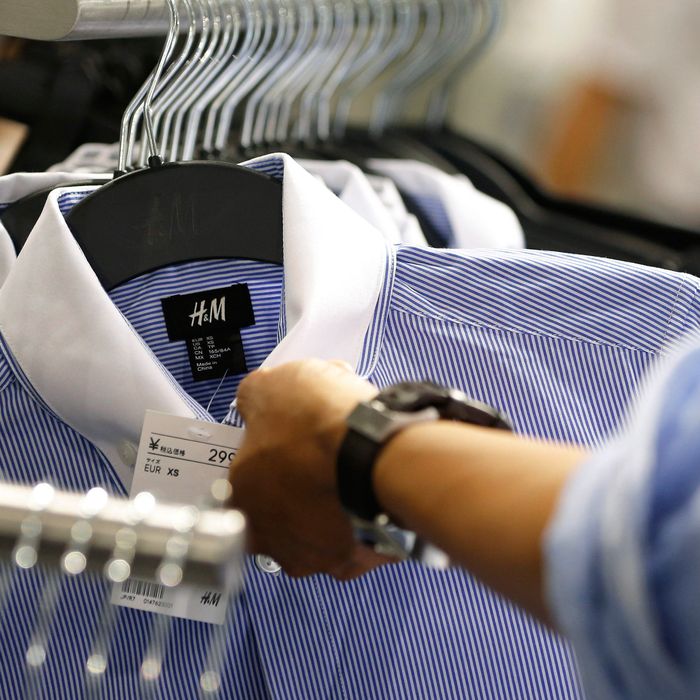 Photo: Kiyoshi Ota/Bloomberg via Getty Images
Good news! There's a massive sale going on at H&M. Bad news! It's because they have $4.3 billion in unsold clothing. The New York Times reported today that the fast-fashion giant has a large pile of unsold clothing – which is worrisome, especially in a rough, rapidly changing retail climate.
The Swedish retailer revealed its overstock in its quarterly report on Tuesday. The mass of leftover clothing is a result of steadily declining sales over the last several months, which comes after two decades of growth and the opening of 2,700 new stores.
Is it a sign that the H&M bubble has popped, at least a bit? The CEO says the excess inventory is because they were expanding both online and in brick-and-mortar stores. Critics say — well — it just wasn't selling. This is what happens when you create so many clothes that a town in Sweden can use the defective products as an energy source, replacing coal.
H&M's plan, according to the Times, is to get rid of the clothes via a sale and then slow expansion in stores, focusing on increased e-commerce instead.