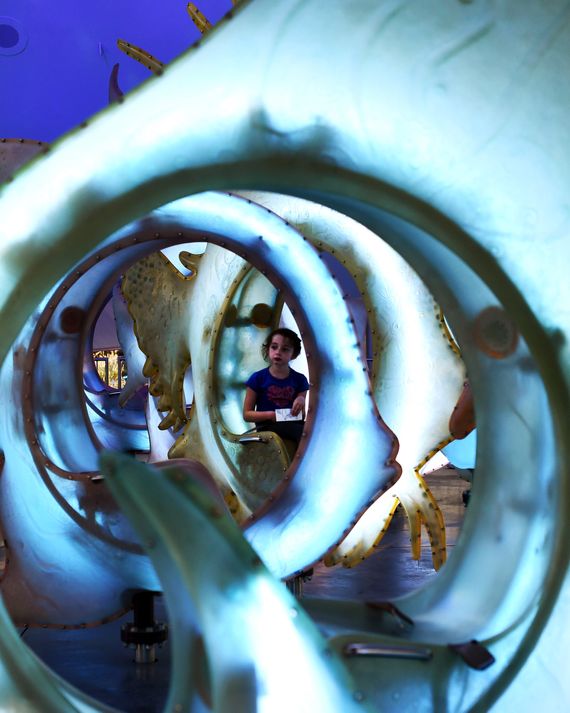 Claire Weisz's Sea Glass Carousel.
Photo: Timothy A. Clary/AFP/Getty Images
The world you inhabit was designed mostly by men. For thousands of years, the virtually all-male profession of building has excelled at producing temples, fortresses, cathedrals, castles, stadiums, skyscrapers, highway interchanges, and imposing government centers — buildings that women often use with subliminal frustration. Thermostats that regulate temperatures for office workers in jacket and tie, double doors that require a manly shove to open, airport security scanners with conveyor belts too high to hoist hand luggage onto, inadequate public restrooms, parking garages to delight the lurking rapist — all these aspects of urban life seem studied for the inconvenience of women. Nearly 40 years ago, in an essay titled "What Would a Non-Sexist City Be Like?" the urban historian Dolores Hayden argued that traditional zoning effectively confined women in single-family houses, physically separated from the work world by impossibly long commutes. (She advocated communal living, higher densities, and neighborhoods that jumbled workplaces and residences — in a word: Manhattan.)
To put Hayden's question another way: What will cities be like when there are more women designing them? We are finally starting to find out. Women are scarce in the profession's upper echelons, but they make up more than 40 percent of architecture-school graduates. Like so many parts of the work world, architecture is belatedly grappling with a legacy of discrimination. The evidence is simultaneously infuriating and encouraging. The organization Equity by Design, which conducts a biennial survey, found that the longer women stay in the business, the less they are paid relative to men. An editorial in Architectural Record called for a #MeToo reckoning that has so far not materialized. The Beverly Willis Architecture Foundation is trying to reclaim the distinguished female practitioners that were written out of history. And the #MeToo tsunami has finally hit the design world: after five women accused Richard Meier, the guru of white steel and glass, of sexual harassment, Sotheby's, the Getty Center, and Cornell all un-personed him overnight. More may be coming: A Shitty Architecture Men list, a spinoff of Shitty Media Men, is making the rounds.
The future looks better than the present. The "leadership" page at the website of the large international firm, Skidmore, Owings & Merrill, is a grid of mugshots: seven women and 54 men, six of them Asian, none black. Go down the pyramid and the gender proportions shift, thanks in part to the internal efforts of SOM's Women's Initiative. Among senior architects with eight to ten years' experience, 42 percent are women, up from 35 percent three years ago. They're on the way. (Achieving any semblance of racial balance appears much, much farther away.)
That generation of women is helping to hire the next, and together they're beginning to remap the confines of the field. Impatient with the Establishment, they have begun to create their own. "Empowerment means thinking about architecture differently, not following the same old pathway of professional service firms, with big fees and signature projects," says landscape architect Kate Orff, a 2017 MacArthur Fellow and the founder of SCAPE. "For me the idea of starting an office wasn't about conquering the world and building the biggest park. It was about being part of a network."
Architecture is not one profession, but a fragmented and stratified collection of specializations. Some designers focus on technical details like door hinges or ventilation systems. Others manage the army of contractors and consultants who swarm a large project. Only a few get to conjure up a building in their mind and then see the product of their imagination take shape in concrete and steel. Orff is an example of that proliferating diversity. She is not the sort of landscape architect you hire to beautify your exurban estate; she's a moral force, coaching cities on how to nurture their shorelines, prepare for climate change, and absorb the blows from evermore destructive storms. Her weapons are oysters, horseshoe crabs, hand-planted eelgrass, currents, silt, and the goodwill of schoolchildren and volunteers. If you happen to see barges and cranes positioning an artificial reef off the southwestern tip of Staten Island, that's Orff's Living Breakwaters project, hoping to soften the next hurricane's blows. SCAPE does sometimes pay the rent by ornamenting luxury developments, such as the plaza in front of the American Copper Towers on First Avenue at 37th Street. But even that soothing garden is actually a complicated hydraulic machine designed to protect against floods, reuse gray water from high-rises for irrigation, absorb storm overflow, and store it in an underground system — the whole system celebrated by an ornamental fountain. "It's like a landscape version of a Chinese dish: water five ways," Orff says.
Orff founded SCAPE as a one-woman operation in 2004, after a stint in a large landscape architecture firm made it clear that she needed to create her own habitat. "It was a model of what I didn't want to do. I felt blocked, stymied. I said, "Okay, I'm going to set my feet down in New York City and understand what the urban landscape is about and how to make a difference." At 35, she was still proudly unconcerned about being single and childless. While other women in her position "might have been freaking out and thinking about the next 30 years rather than tomorrow's deadline, I didn't lose my nerve too early." (She's now been married for over a decade, with two kids, ages 7 and 10.)
Today, SCAPE has a staff of 30, most of them women, and Orff moonlights at Columbia as director of the architecture school's urban studies program and the newly founded Center for Urban Resilience. For all her talk of collaboration and openness, she can sound pretty macho when describing her career-building strategy. Everything she knows about running a business, she says, she learned playing lacrosse at UVA.
"I'm a former Division I athlete, so I'm not physically intimidated by anyone. There's a certain intensity of spirit and commitment and drive that comes out of a competitive sports background, and that will sustain you through those early creative years." One of those early struggles is the licensure process, a demanding battery of exams that many women put off or opt out of. Not passing them limits a designer's influence and independence, but those can be somewhat abstract concepts if it means another few hours of study after putting the kids to bed. For Orff, foregoing the credential was inconceivable. "I was like, I want power. I want to be able to wield that license like a sword. I'm going to get in their face and use the power of the profession in any way I can."
Architecture is an art of constant battle. Its most sophisticated practitioners find the equilibrium between perfectionism and flexibility, but expediency is the enemy. "You have to yell at people, have tantrums, argue with the owner, with contractors — everyone," Orff says. As an employer and mentor, she is training a coterie of women who can hold their own in the still overwhelmingly male worlds of construction and development. "I need someone who can go and sit in a trailer with 15 men and say: You have to rip out this entire set of handrails because they were installed incorrectly." Accordingly, Orff coaches her employees in speaking assertively, urging them to ditch the tentative question mark at the end of a statement. She has young associates accompany senior staffers on site visits so they can build their sense of authority.
Especially in the early years, the profession's demands can be brutal. Deadlines descend with sudden violence, the frenzy accelerated by software that both permits and demands constant variations. Lead architects order up model after model after model, each one an intricate sculpture in foam, paper, and balsa. In the age of the endless workday, clients and colleagues in multiple time zones shoot off midnight emails and expect immediate answers.
These pressures apply to male and female architects alike, but in an asymmetrical world they tend to derail women's careers more often than men's. The disparities play out in daily indignities, both personal and professional: dismissive comments, advice ignored, emails routed to male colleagues, assignments to plan the office party rather than put on a hard hat and tromp out to the site.
"Architecture is not forgiving," remarks Karina Gilbert, an associate at the New York firm WXY. "You can be obsolete very quickly. If people take time off, and they try to come back, they find there's not much respect for people who have boundaries and can't answer emails at all times." Ironically, as some firms develop flexible schedules and family-friendly policies, they could wind up reinforcing the disparities, shifting a disproportionate amount of child-rearing responsibilities to mothers at woman-led firms while fathers plead the demands of their old-fashioned employers.
Orff introduces me to her No. 1 protégée: Kate Hayes, who, like her boss and namesake, is a former varsity athlete (crew) from the D.C. suburbs who discovered toward the end of her college career (at Stanford) that landscape architecture could fuse her scientific, environmental, and idealistic interests. She graduated in 2008, just in time to see the recession decimate her chosen profession. She plowed through six sort-of jobs in two years, and eventually went back to graduate school at Orff's alma mater: the University of Virginia. At 32, Hayes could pass for a college senior, and she spends more time battling the perception that she's a kid than dealing with issues of gender. "I feel comfortable standing up to men," she says — a legacy of post-practice dining hall banter with the crew team. "Sometimes it's almost harder to talk to women. I worry more about hurting their feelings. Maybe it's that extra competitive thing."
As similar as the two Kates are, Orff marvels at how much has changed in the 15 years since she was Hayes's age and first operated SCAPE out of her studio apartment. Landscape architecture involves the same ceaseless rhythms and late-night do-overs as it did then. But these days a talented young woman has more ways to develop, advance, lead, and become expert in areas that once hardly existed. Hayes recognizes that her self-confidence flows partly from the privilege of working for a woman-led firm. "I'm in a bubble at SCAPE — a good one. There are a lot of issues I don't have to confront. When I have a family, that'll be difficult. I already have four bags on the subway. Then I see a woman who has five bags, plus a baby, and I think, How am I ever going to manage that?"
Orff shrugs off that future as a manageable inconvenience, and agrees that Hayes "is having an experience that was not available to me. Through pure force of will I was able to learn a lot of different things, but to be more consciously cultivated is a nice thing. The pressure to change is on the practice now, rather than on individual architects. Offices can't attract the best people if they provide a stifling work environment where junior staff are busy executing the napkin sketch."
That image — the genius jotting down a muse-kissed vision of a completed building and then letting subordinates turn it into buildable reality — keeps coming up in my conversations with women architects, usually as an emblem of all they've left behind. For London-based Amanda Levete, the architectural world pivoted away from the building as picture in 2004, when the Victoria and Albert Museum scrapped a long-percolating plan for an addition designed by Daniel Libeskind. That proposal, a precipitous pileup of boxes squeezed between two stately wings, swaggered visibly. In 2011, Levete won the next competition with a design so self-effacing that, seen from the street, it practically disappears. A sheet of porcelain tiles flows through the courtyard and cascades through a slice in the earth into galleries excavated underground.
At 62, Levete is enjoying a much-laureled third act of a career that opened with a stint working for Richard Rodgers and segued into Future Systems, a partnership with her husband Jan Kaplický. The Czech-born Kaplický, who was more visionary than pragmatic, drew fantastical structures that looked like doodles made in a fever dream and, thanks to Levete, sometimes actually got built. Their most celebrated creation is the Selfridges store in Birmingham, an amoeboid blob clad in rounded aluminum discs. The professional association outlasted their marriage. They divorced in 2006, and continued working together until Levete formed her own firm, predicated on a completely different approach: talking, not drawing; collaboration, rather than execution. (Kaplický died in 2009.)
"At Future Systems, we always started with a sketch by Jan. Now I find that an old-fashioned view of architecture," Levete says. At her firm, she and her colleagues "always begin not with a sketch but with a conversation. We resist coming up with a formal proposal until the last moment. The essence of architecture, which is different from the sensibility of the artist, is that we have to be consensual without losing our integrity and without diluting the conceptual power behind a project.  What creates a successful building is the thinking behind it."
At first, Levete asserts that though she'd mapped her own path through the field, its route had nothing to do with being a woman: her triumphs were not her gender's but her own. "I'm conscious that I would not be doing what I'm doing now were it not for my time with Jan," Levete says. "When I started my own practice, I felt I had to prove I wasn't going to fail, because Jan was a huge figure and I wasn't. And that drove me. It took much longer than I thought it would."
Eventually, she acknowledges that the struggle to be taken seriously after stepping out from a powerful spouse's shadow is distinctively a woman's challenge. "When you play it back to me like that, I guess I'd have to agree. I will say that the office has never worked better or been a happier place." For the first time, half the architects in her office are women.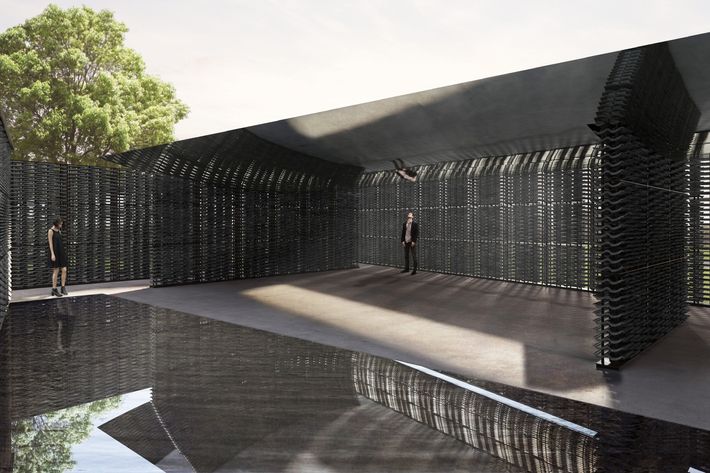 Perhaps that's because women who are starting out in architecture now have an abundance of role models. Look around the field's most promising frontiers, the areas that have the best chance of improving the world; that's where the women leaders are. Among them is Amale Andraos, dean of the Columbia School of Architecture, Planning and Preservation. She came to prominence a decade ago, when WorkAC, the firm she founded with her husband Dan Wood, installed an urban farm in the courtyard of PS1. "People said, That's not architecture! And I said, Who are you? The ownership of authority is something I've been working against for a long time."
Now, four years after her appointment as dean, achieving parity for women at Columbia is not just a numbers game; it's part of a sweeping reappraisal of the field to make it more inclusive, international, and more omnivorously curious. "This is a moment for a new generation who want to find hybrid ways to reinvent architecture," she says. The Lebanese-born Andraos taught a course, and wrote a book, about the Arab city. In the same school, Mabel Wilson is studying the influence of slaves on antebellum architecture in the South; and Laura Kurgan founded the Center for Spatial Research, harnessing the power of data to make cities more equitable and humane. "It's not about bringing women into the profession and trusting that suddenly things will look different. We need to increase the variety of perspectives and backgrounds. We need to design for the rich, conflicted context of our time."
As women slip around roadblocks, they are having a profound effect. Zaha Hadid, who died in 2016, was one of world's most famously idiosyncratic architects, a rare female champion from the Howard Roark School of Heroic Geniuses. Jeanne Gang broke into the boys' club of skyscraper-makers when she designed Chicago's Aqua Tower. Elizabeth Diller took the academic, art-focused partnership she had formed with her husband Ricardo Scofidio, and transformed it into a powerhouse, the darling of museums and cultural institutions. Alison Brooks designed The Smile, a long, seesaw-like tunnel made of American tulipwood that stood outside the Chelsea College of Art in London for a month in the fall of 2016. Constructed out of just a few massive wooden units, the structure showcased the promise of timber architecture.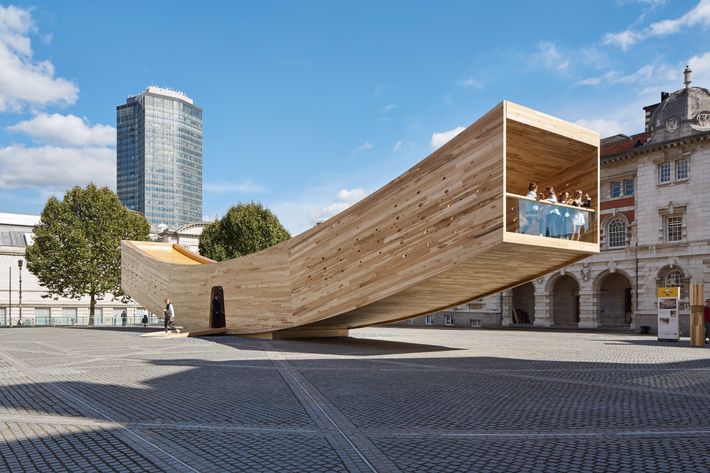 More recently, a cohort of younger women has been redefining their profession to suit their personalities and inclinations. Neri Oxman, an MIT researcher and designer focusing on the intersection of nature and technology, has put silkworms to work weaving a freestanding pavilion and developed a hard plastic-like material out of shellfish protein. Mexico City–based Frida Escobedo, a specialist in public space, is the youngest architect and the first woman since Hadid to win the prestigious Serpentine Pavilion commission in London with the design for a shaded courtyard enclosed by woven walls.
Firms run by women have generally been shut out of the juggernaut projects — the super-tall office towers, megaprojects, and airports that involve billions of dollars, bigfoot developers and powerful politicians. But smaller, collaborative practices are having a profound impact on the feel of a city like New York. WXY, which Claire Weisz co-founded with her husband, Mark Yoes, specializes in masochistic levels of patience and turns out projects that are both deeply satisfying and easily taken for granted. WXY reconstructed the Rockaways boardwalk that Sandy swept away, reconfigured the parts of Astor Place that lie in the band from underfoot to ankle height (curbs, pavers, lanes, and swales), and worked with Dattner Architects on the Sanitation Department's Spring Street truck depot and the gracefully crystalline salt shed next door. The firm has also worked on long-range conceptual plans for urban parks and networks of charging stations for electric cars — projects that may take decades to materialize, if they ever do.
Weisz embraces the parsimony, community meetings, and deliberate pace of working on public projects, because they match her sense of what architecture should be: not a clean-slate service provided only to the rich, but a kind of geological layering, each generation adding to the city it inherits.
"Early on in my career, I was working on luxury apartments and restaurants, and I saw the amount of materials and previous architects' work that just got thrown out. It was a eureka moment for me, and I started to think about doing work that could be transformed over time, rather than trashed." In her ideal process, there is not final product, just many stages in a process of urban evolution.
If Weisz's goals sound un-Roarkian, her process nevertheless involves plenty of combat, years of sparring with bureaucracies for whom good design doesn't even rise to the level of low priority. For a woman, she says, that means living by a rule that can be difficult to internalize: "Be prepared to be disliked."
WXY attracts idealists, more than half of them women, lured by the chance to do good and be treated well. Architecture firms, notoriously vulnerable to economic fluctuations, often hire designers when they're busy and lay them off when the work slows, which makes for an atmosphere that can be frantic and shadowed by fear. Weisz, who deftly balances the roles of mother and boss, is trying to overhaul that culture both within her practice and in the world beyond. Inside the office, she builds in flexibility and sends reassuring signals that having a family need not mean sabotaging one's career. At the same time, she encourages her staff to go forth and be fearless — to bring up the annoying questions and push past the initial volley of No. "If we're discussing the assembly of a wall, I'm the one asking what we're trying to communicate by using this material, what are the implications for the environment?" says a WXY associate, Karina Gilbert.
Gilbert graduated from the Rhode Island School of Design in 2006 and, like SCAPE's Kate Hayes, suffered through the recession before continuing her education at Harvard's Graduate School of Design. Soon afterward, she says, "I got lucky," and landed a job at WXY. "Working here blows my mind: it opened my eyes to how I evaluate success," she says. "I'm often the youngest person, and the only woman, at the table, and men talk over me. But I take the time to be very prepared, beyond what my scope is, so I can be as informed as anyone in the room."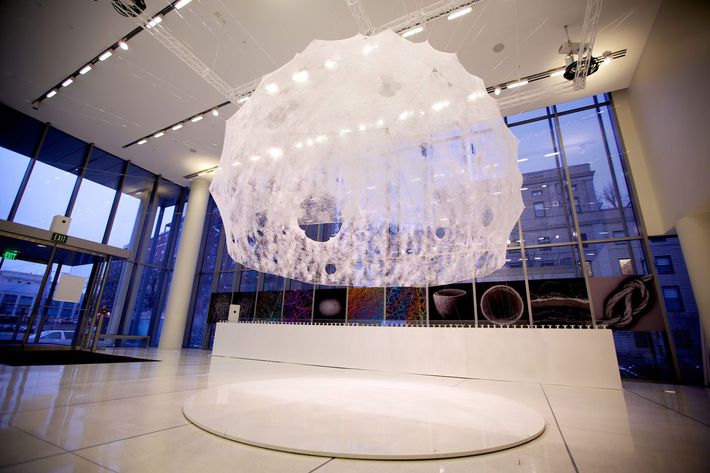 That spirited refusal to know one's place is an essential tool. Persuasive architects can infuse clients with aspirations they didn't know to have, and address problems that don't, on the face of it, have much to do with design. Easing the lives of mistreated women might lie beyond the architect's expertise, but for Deborah Berke and Arthi Krishnamoorthy, a principal in the firm that bears Berke's name, it's a challenge best met with concrete and steel. Berke, a darling of private developers thanks to the bespoke elegance of her designs, has a sideline in budget luxury for idealists. The city hired her firm to revamp the abandoned Public School 122 in the East Village, giving the arts groups that had taken it over a safe and modern home. In 2016, she won a competition to renovate a grimly beautiful Art Deco fortress in West Chelsea and turn it into the Women's Building.
Built in 1931 as the Seamen's House, a welcome center for sailors who craved a night or two onshore, the building was converted into a women's prison, Bayview Correctional Facility, in the 1970s. Dilapidated, unsanitary, and rife with sexual abuse, it finally closed after Hurricane Sandy flooded it with 14 feet of water. In 2016, a developer and a foundation took it over from the state with a plan to convert the grim warren of cells into the Women's Building, a hub for activism shared by non-profit organizations and advocacy groups. (About the same time she landed the job, Berke also succeeded Robert A.M. Stern in one of her field's most prestigious academic positions: dean of the Yale School of Architecture. She and Andraos join a growing list of women who head academic institutions, and it's there that they may have the most lasting impact.)
Planning and design remain in the early stages, but Berke and Krishnamoorthy are tackling the problem of how to overhaul an old structure in a way that speaks more to the future than to the past. They plan to rip out walls and ceilings, open up spaces, and blow out the lingering legacy of claustrophobia and pain. In conversations with women who were once incarcerated at Bayview and may eventually return as counselors and staffers, the architects learned that this project is as much about expunging memory as about saving stones. Former inmates, they found, have no interest in the ornamental details on the facade; instead they crave the daylight they were once denied. This particular renovation, Berke says — "a cleaning out recent history." Krishnamoorthy emphatically agrees: "We have to disrupt the narrative," she says, making it clear that nothing could thrill her more.