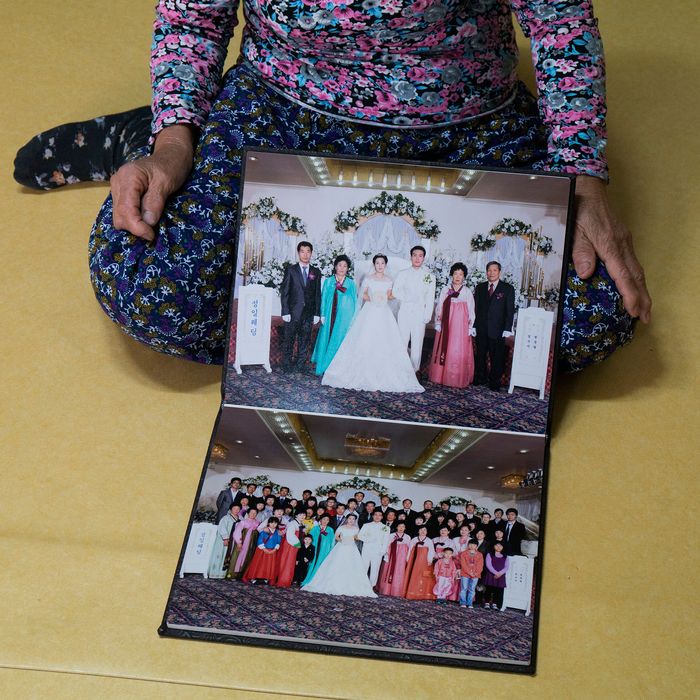 Photo: Moises Saman/Magnum Photos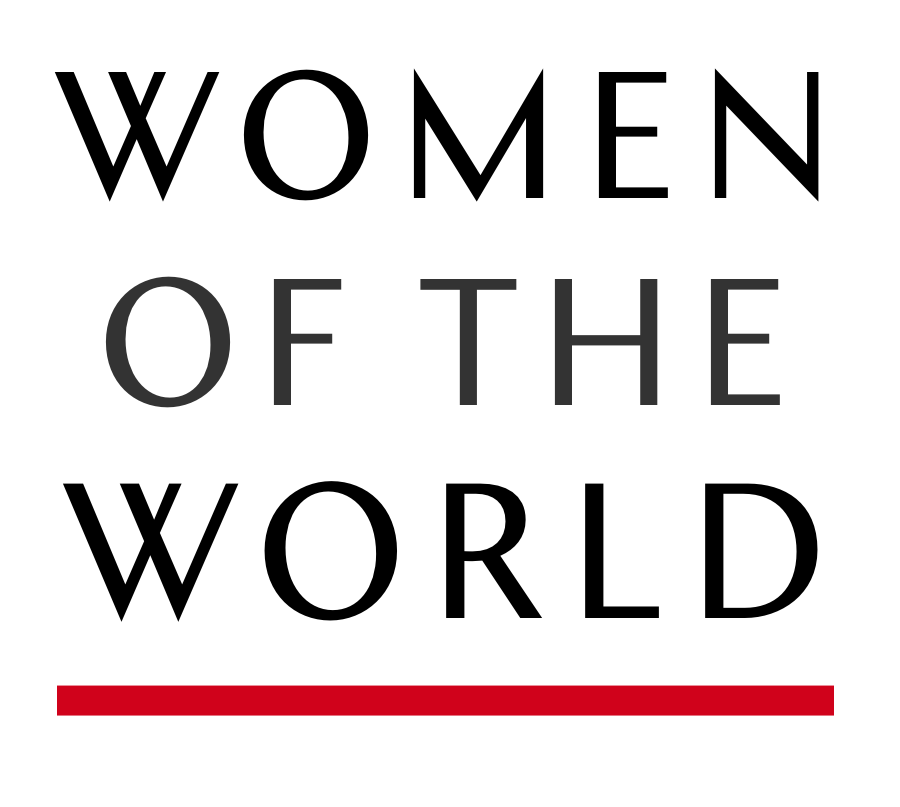 Women of the World is a series of snapshots of how women live, in honor of International Women's Day. Hyung-Sook Kim, 90, fled from North to South Korea with her late husband during the Korean War, leaving a 6-year-old daughter behind. She intended their separation to be temporary, but when the war ended in 1953, closing the border, she and her daughter were stranded on opposite sides.
I came to South Korea with my husband, my husband's brother, and a baby I carried on my back. Because I had the baby, I had to leave my daughter with my mom, but I was told we were going to go back home in a month, so I thought I'd only be gone for a little while. After I left I couldn't go back, because the way was blocked.
I have four children who were born in South Korea, one daughter and three sons. For years, I thought my [other] daughter was dead, so I couldn't believe it when I got a call from North Korea. I was puzzled — my granddaughter, a 43-year-old teacher, had applied for a reunion, but we didn't know who she was because I didn't even know my daughter had a child. So I contacted the Korean Red Cross, and I told them I didn't know her. They asked me to have a DNA test, and the results came back positive: She was my granddaughter. After that, I decided to go to North Korea to see her.
I went to North Korea on October 25, 2015, with my oldest son and youngest son, and my daughter and my granddaughter came to see us. You'll never know how I felt to see [my daughter]. It's a matter beyond the imagination of those who have not experienced it. It's pointless to try to describe how I felt.
I didn't recognize her at first. She's 69 years old now. I left her when she was 6, so a lot had changed in between. Because she had gotten old without freedom, she looked older than I did. Other people asked me whether she was my sister. The life over there — the living conditions in South and North Korea are so different. How much toil must she have gone through, I thought, that people asked me if I was there to see my sister, when I am her mother? That breaks my heart. One day after the trip, I got so upset thinking about it that I had to be hospitalized. Meeting and then having to separate again — it's really hard to describe all the feelings.
We met for 12 hours over three days. We would meet at the reception hall, and when the time was up, we would separate and wait for the next scheduled meeting. There was always a North Korean agent at the table with us, so they weren't able to talk with me freely. When they spoke about what North Korea is like, they only talked about how good a person their leader is. We couldn't ask more, and even if we had, they wouldn't have been able to answer — that's how they trained all of the people there. We couldn't talk about what life in South Korea is like, either. We would just listen and react —that's all we could do. They were under such tight control.
The North Koreans gave them only two hours of freedom in their schedules, without agents. During those two hours, they came to our hotel and we were able to exchange gifts and talk about what we wanted to talk about. There were rules about what we couldn't bring — for example, we couldn't bring items like gold — but I brought a lot of daily necessities that my granddaughter would need for her everyday life. She said she needed medicine, so we bought a whole bag for her. As soon as the two-hour period was over, they would get up right away and leave.
When we left, my granddaughter said to me, "Grandma, can you tell me your address in South Korea?" So I said, "What are you going to do with that?" She said, "I will send you an email." I asked, "Can you send email?" She said, "Yes, I can." I said, "Okay, try sending," and told her my address. It's already been two years and I haven't heard a word.
Recently was the New Year celebration by the lunar calendar. As I was observing the day, how could I not think of my daughter? The fact that we can't see each other really breaks my heart. I think that unification of the Korean peninsula will happen, and my selfish wish is that unification will happen in my lifetime, but I don't know about that. There are many folks here in South Korea who have separated with families in the North, and there are a lot of folks here who are just waiting.
This interview has been condensed and edited for clarity.