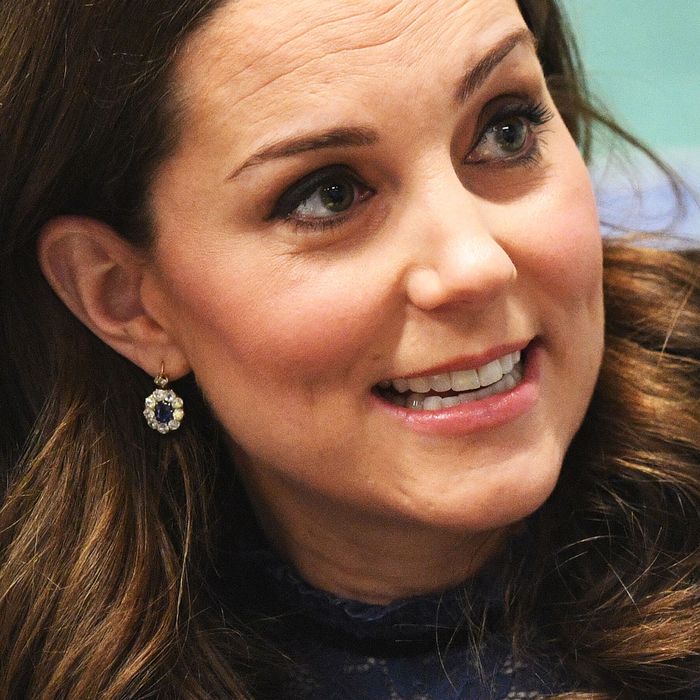 Kate Middleton.
Photo: WPA Pool/Getty Images
The Daily Mail is currently trying to push what might truly be the most absurd theory about anyone in the royal family: That Kate Middleton's fingers are "almost exactly the SAME length."
The tabloid first published the theory about the Duchess of Cambridge's digits nearly a week ago, but the story didn't pick up until early Monday morning when the Daily Mail dedicated a major portion of its front page and two entire inside pages in today's paper.
On the front page is a close-up of the Duchess's fingers with a box drawn around them, which clearly disproves the claim the tabloid trying to make.
At least the internet is having fun mocking the theory.