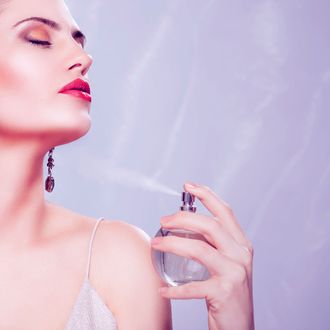 Photo: vladans/Getty Images/iStockphoto
The expression "It's so easy you can do it with your eyes closed" pretty much only applies to sex, and even that can get weird if you don't check in with a one-eyed peep here and there. YES I'M AWAKE. When does it definitely never apply? Beauty situations. Plucking your eyebrows with your eyes closed? I hope you have health insurance. Going for the cat-eye liner look today? Sure, close your eyes; there's no way this could go wrong.
So why on this great, sweet-scented Earth do creative directors (or whoever is in charge of making photo things) think that spraying perfume is an act people perform with their eyes closed and a look of orgasmic nirvana on their faces? Don't tell me it's because we're worried it'll get in our corneas—it won't if you aim. With eyes closed, the likelihood of completely missing your skin or getting gardenia-scented alcohol in your mouth is High to Very High. Applying perfume is about as orgasmic as remembering to swipe on deodorant, so that, too, is a lie.
In an attempt to get to the bottom of this mystery, I've looked long and hard at many of these images, trying to imagine: What were they THINKING???
I have some ideas.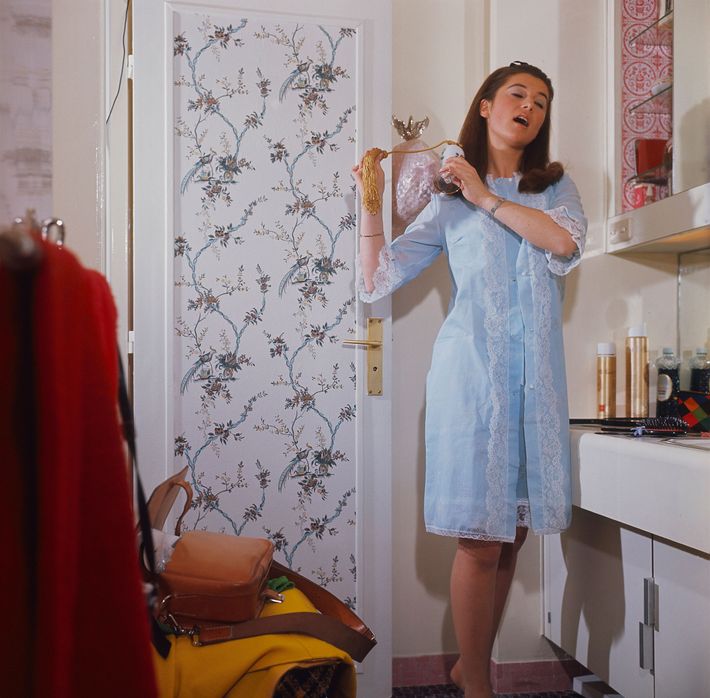 Sheila still lives with her parents in their apartment in Paris. But not for much longer. She's been working on a puppeteer routine that's more subversive than anything the children's theater has ever put on. It's like Titus Andronicus meets a sauna full of naked people touching butts. Sheila feels as if everything's about to change, like society is finally moving forward. She's thinking about a future where there are little electronic devices that vibrate and offer thigh-clenching pleasure. They're called iPhones.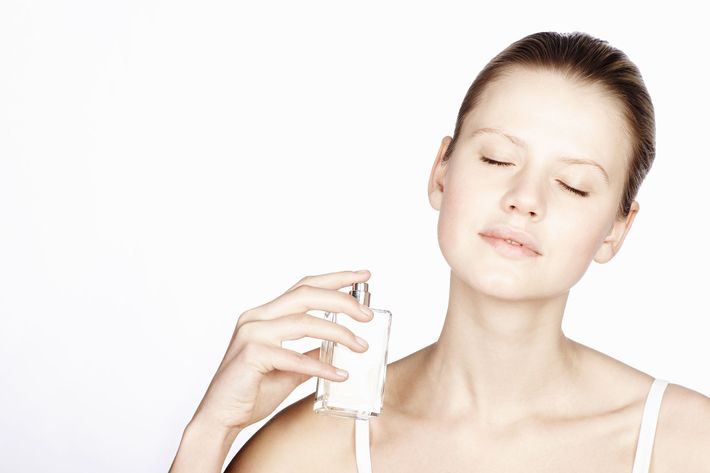 A wise modeling agent once told Megan, "Close your eyes, it'll be over in a second." She got the job — so, so many jobs — and she never once reopened her eyes, which made it much easier for the embalmer.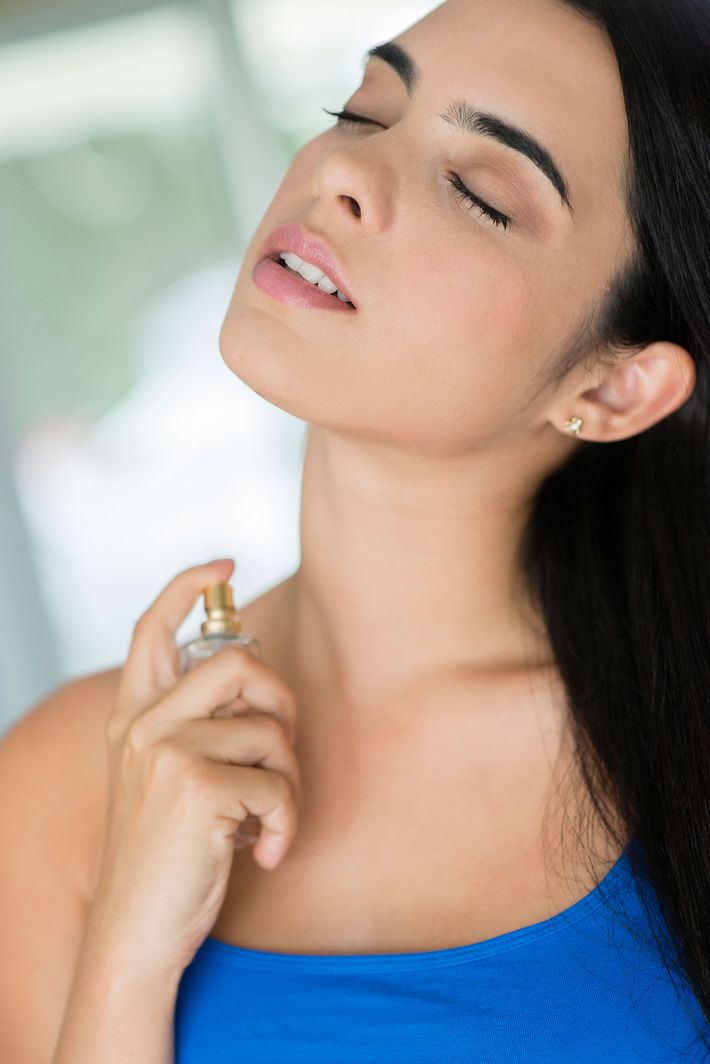 The title of this stock photo is "Hispanic woman spraying perfume," and that's because 'Hispanic Woman' is actually her legal name. Her agent said, "You've got to be direct in this business. People will want to know what you are." After she changed it, her results in Getty skyrocketed. Whenever photo editors were looking for a nice-looking Hispanic woman, she was the first to show up. People started recognizing her in public. "Are you…Hispanic Woman?" they'd ask timidly. A hush would descend on the produce aisle. She'd close her eyes, sigh, pull out a bottle of perfume out of her bag, spray it onto her jugular, and then reply, "Yes I am."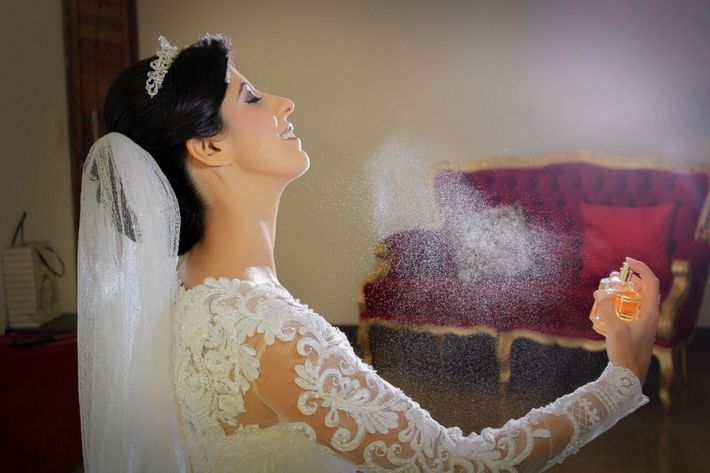 On Nadia's wedding day, everything would be perfect. Seventeen little children dressed as fairies would hide under her dress, until the big reveal at the front of the church when they'd flutter out and do a coordinated dance to Demi Lovato's "Sorry Not Sorry." As she spritzed her custom wedding day scent, Nadia realized she'd been dreaming all along. If only she had opened her eyes.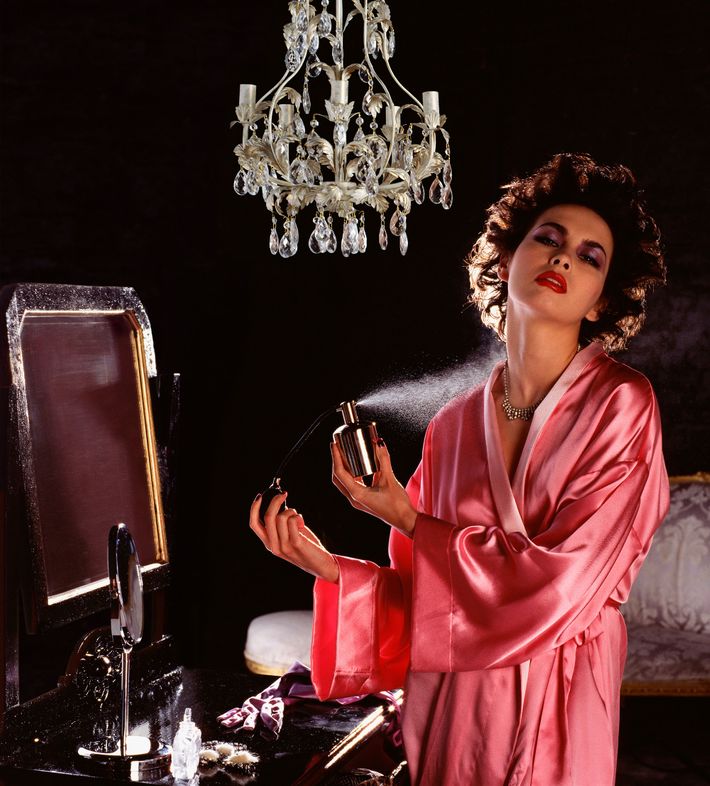 In order to get her hair that shape, Janice puts on a shiny polyester robe and says "Beetlejuice!" into the mirror three times. Poof! The curls jump into place like fleas on a cat. The apartment's dark all the time because of the toaster incident, but she doesn't need light, or sight. She closes her eyes to apply perfume in a state of ecstatic meditation. "Who's there?" a voice calls out. "Janice, you don't live here anymore. I'm calling my lawyer."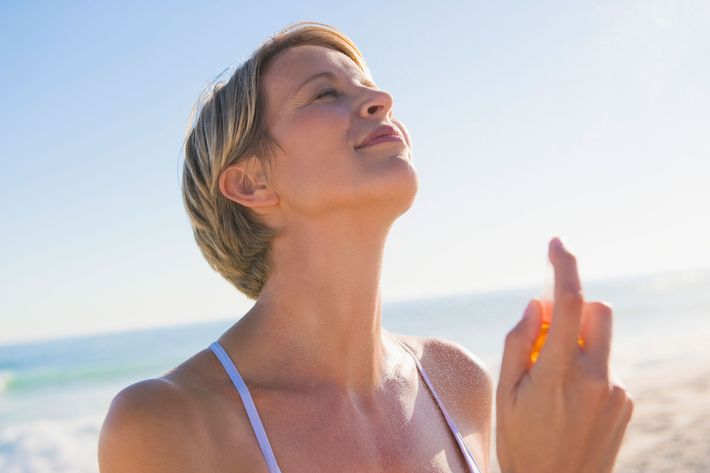 Monica has been in witness protection since 1993. Her hair's shorter now, and she doesn't have to murder people for stacks of cash anymore, which is nice. She spends her days at the beach, reading the box collection of Calvin and Hobbes one frame at a time, laughing maniacally at that silly little boy and the memory of all the men she sent to the casino in the sky. Sometimes she closes her eyes and sprays a special cologne she made of their blood, sweat, and tears. They'll never find her here.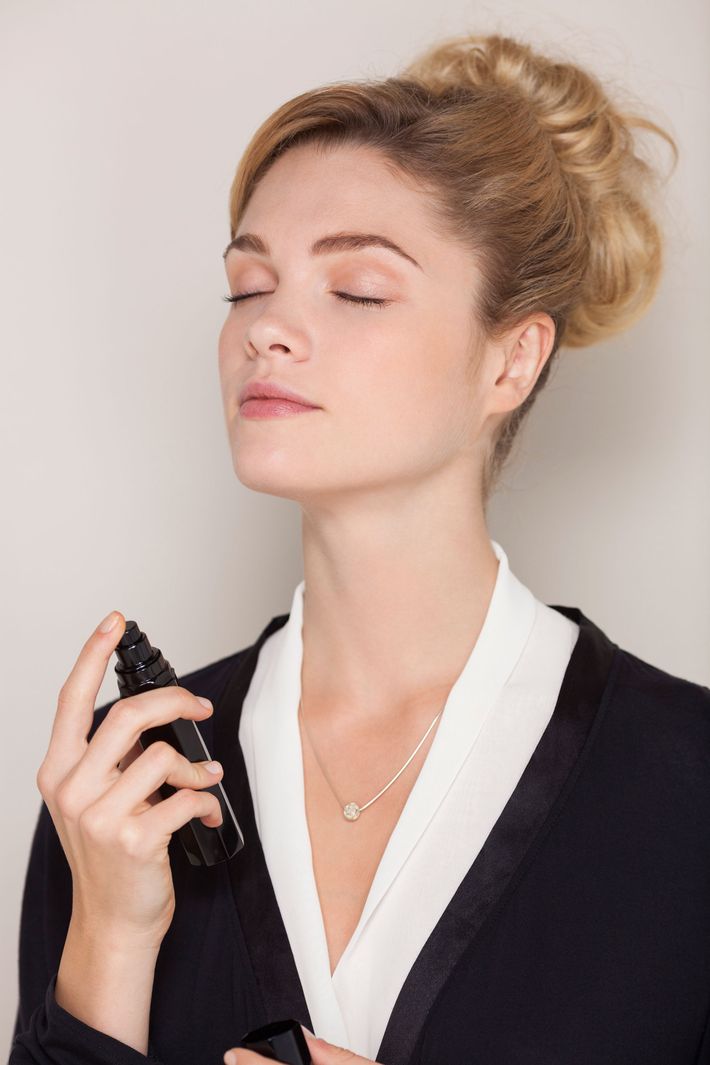 Jenny, who's also been known to eat the fuck out of some yogurt, is finally going to lean in today. She's got her power bun on lock — literally, there is a padlock in there to keep it in place (saw it on Pinterest) — and a blazer-shirt combo that she got at Ann Taylor's annual Saw It on a Senator Sale. What she doesn't understand about life is, why all the traffic? As she spritzes a peppery body spray all over her collarbone and silk shirt (will need to be dry cleaned), she feels a sense of calm. It's the Xanax kicking in.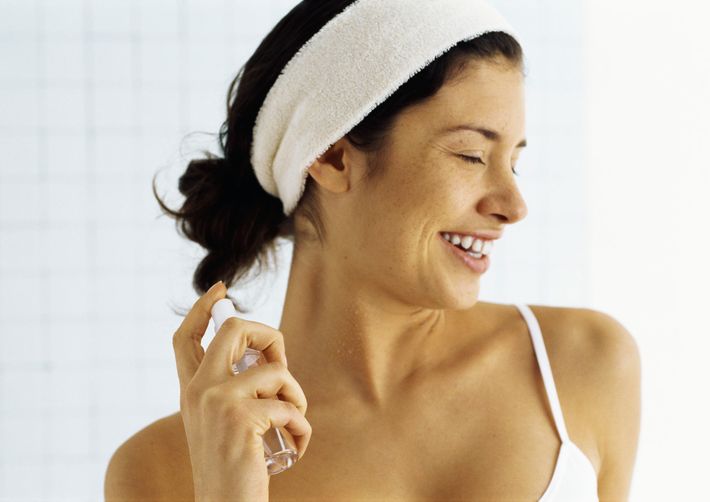 Allison hasn't had a good laugh in weeks, ever since she canceled cable and started eating more "supergreens." But it was the tickle of her perfume — sprayed directly into her ear because her eyes were closed and she couldn't see what she was doing — that got her going this morning. Ha ha ha ha! That was a good one, she whispered to the bottle, and then gave it a little kiss.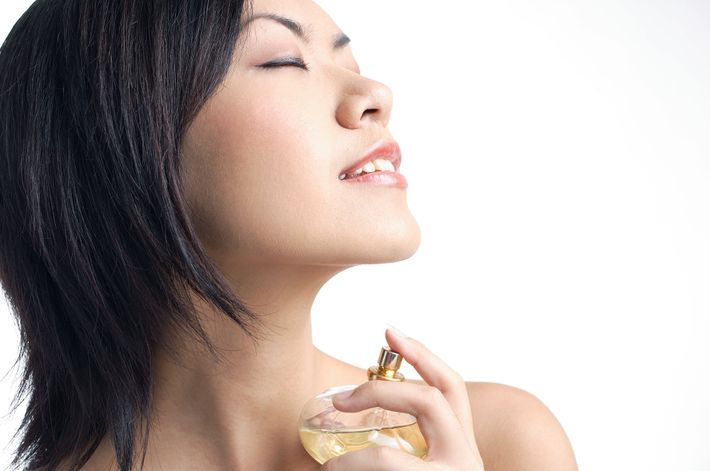 You know that warm and fuzzy feeling you get right before you take a quarter to a scratch-off ticket? That's how Karen feels when she closes her eyes and waits for the tiny droplets of ambiguous perfume to reach her clavicle. Anticipation. Hope. The touch of something, someone.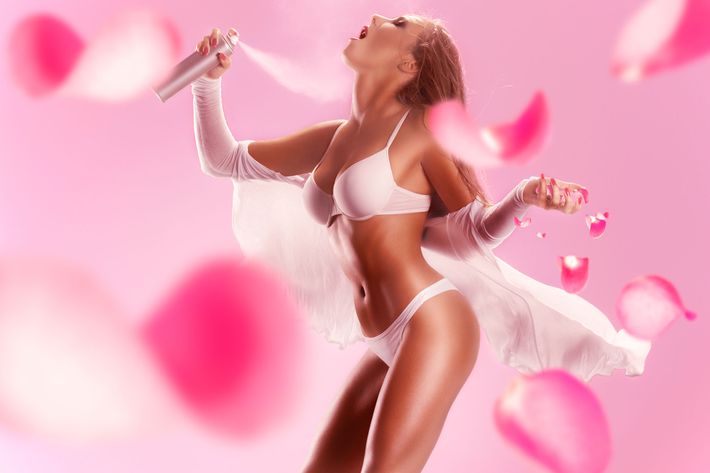 One day on Planet Panty Party, Stef was frolicking in the pink void when it started pouring rose petals. Well, fuck it, she said, enough is enough. And she took out her bottle of aerosol perfume and decided to end it all right there with one poisonous spray, directly into her gaping mouth. Her unbranded white robe slipped from her shoulders as she took her last breath and OH GOD. IT'S SO GOOD. WHY DOES DEATH TASTE LIKE A STRAWBERRY STARBURST? But it was too late. The panty party was over.