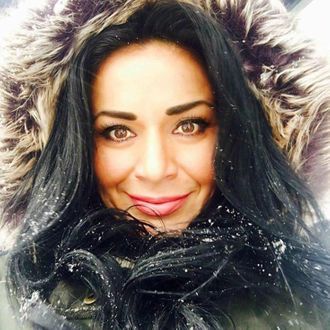 Every once in a while, a criminal case comes around that's so bizarre and dramatic that it reads like it got ripped straight from a Lifetime movie script. This one — involving a Russian woman, her doppelgänger, a stolen identity, and poisoned cheesecake — blows all the others away.
Let us unpack it.
Per the New York Daily News, authorities say this all started in August 2016 when 42-year-old Viktoria Nasyrova — a Russian immigrant living in Brooklyn, New York — paid a fateful visit to her friend, 35-year-old Olga Tsvyk, in Queens. Nasyrova brought some cheesecake over for Tsvyk; the next day a friend discovered Tsvyk, unconscious and surrounded by scattered pills. When authorities tested Nasyrova's cheesecake, they discovered that it was laced with a Russian-made tranquilizer called phenazepam. (Making this the most dramatic thing to happen involving baked goods since that New York Times brownie-recipe comment.)
Tsvyk eventually recovered and, when she did, discovered that her passport, cash, a gold ring, and her employment authorization card were all missing. Authorities believe that Nasyrova intentionally poisoned Tsvyk, then tried to steal her identity.
Nasyrova was arrested in March 2017 and arraigned earlier this week on a ten-count indictment that includes charges of attempted murder and burglary. Queens district attorney Richard Brown called it "a bizarre and twisted crime that could have resulted in the death of a Queens woman — whose only fault was that (they) shared similar features."
But that's not even it! Nasyrova is also accused of murdering a woman in Russia in 2014, seducing the lead detective who was trying to prosecute her, and then fleeing to New York. It is unclear if that case also involved cheesecake.