Uncontrolled outpourings from grooms, bridesmaids, and one dapper 3-year-old who really didn't like putting on his suit.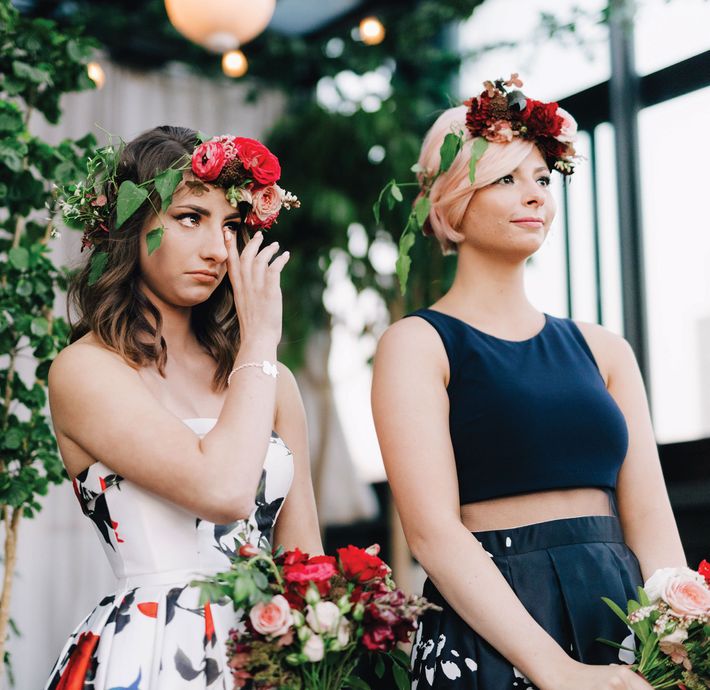 Alexia & Jason Roth
Director of sales and marketing at Payroll Experts, president at Payroll Experts.
Married: September 3, 2016, at Gramercy Park Hotel.
Alexia: "It wasn't until I saw the photos that I realized my stepdaughters — who were my two bridesmaids — were crying like this as their dad and I read our vows. It made me feel like the luckiest 'smom' — which is the much better word for stepmom."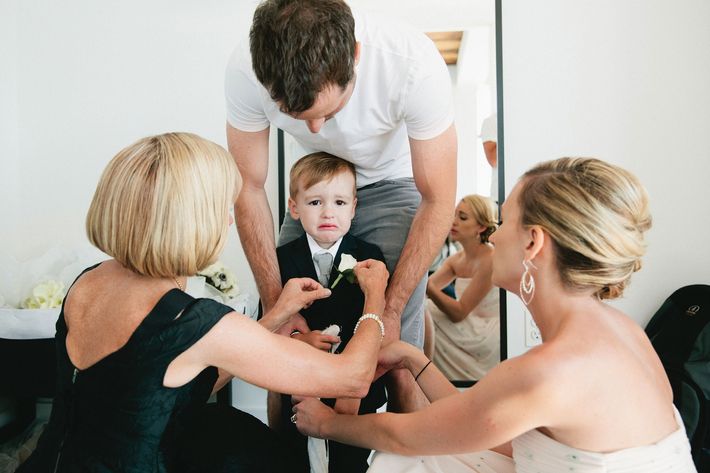 Alissa Ponchione & Greg Thomas
Writer, musician.
Married: August 28, 2015, at Wythe Hotel.
Alissa: "Our nephew Beau was not happy about the tight pants or shirt, but it was the boutonniere that really sent him over the edge."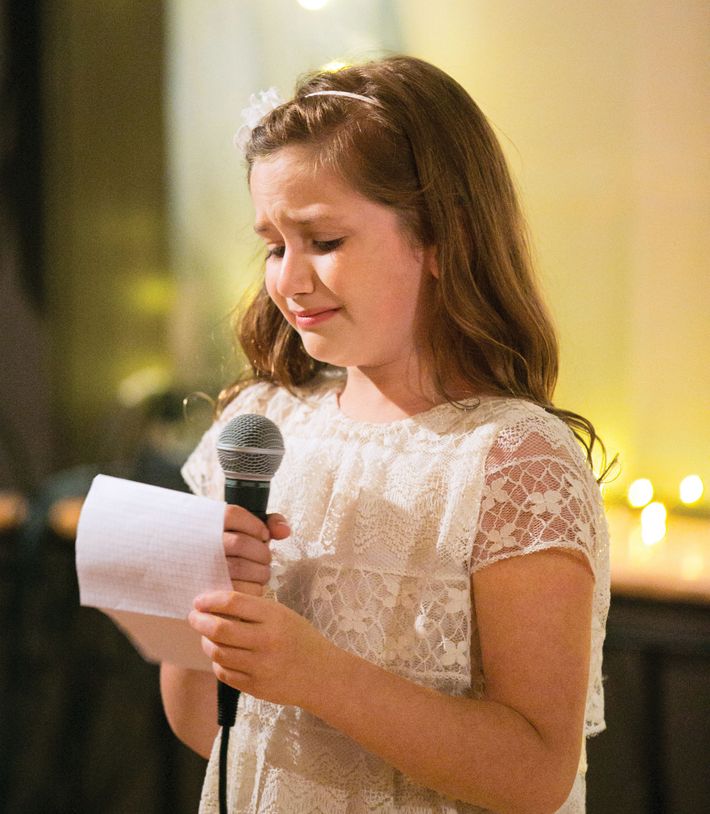 Angela Hastings & Philip Shaw
Owner of Vintage:Beacon consignment shop, economics professor at Fordham University.
Married: May 23, 2015, in Beacon, N.Y.
Angela: "My niece Remy, our flower girl, surprised us with a speech about how good we are for each other. We'd been together all nine years of her life."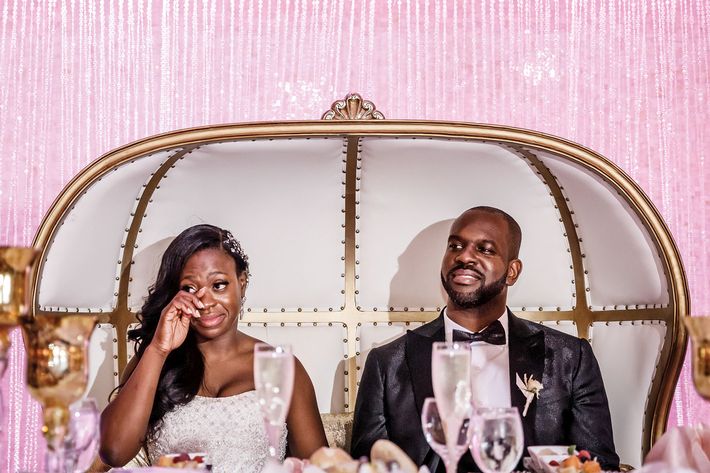 Jessica Simon-Rogers & Pernell Rogers
Pediatric dentist, dentist.
Married: April 29, 2017, at Jericho Terrace.
Jessica: "My sister-in-law, who served as my matron of honor, was speaking. She talked about how I motivate her to be the best she can be — I encouraged her to apply for a management position she got — and how she's happy her children get to witness true love in Pernell and me. They live in a different state, but as I'm a pediatric dentist, they call me whenever they have teeth questions."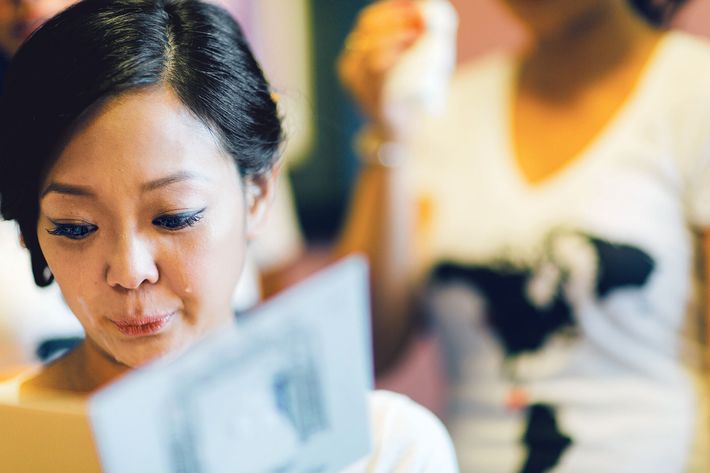 Hoi & Ira Mo
Stay-at-home mother, marketing analyst.
Married: September 28, 2013, in Snug Harbor, N.Y.
Hoi: "I'm not usually emotional, but I had the makeup artist stay until after I read Ira's card, just in case. Good call on my part!"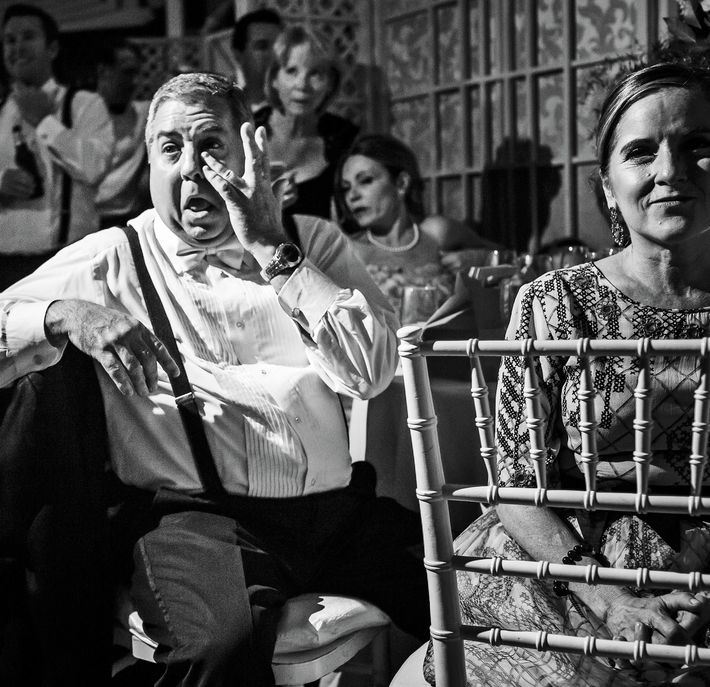 Rita V. & Andrew J. Zasowski
Head of business development and marketing at Linklaters LLP, deals manager at PricewaterhouseCoopers.
Married: July 4, 2015, at Brooklyn Botanic Garden.
Rita: "My dad is a musician. He wrote a song for each of his kids when we were born, so we danced to my song for the father-daughter dance. There's a line that goes, 'If you ever go away, please don't let it be too far away.' My father-in-law, in the picture here, was among many fathers in the room who were brought to tears when they heard it. The videographer said it was the rare time that an original song actually went over well at a wedding."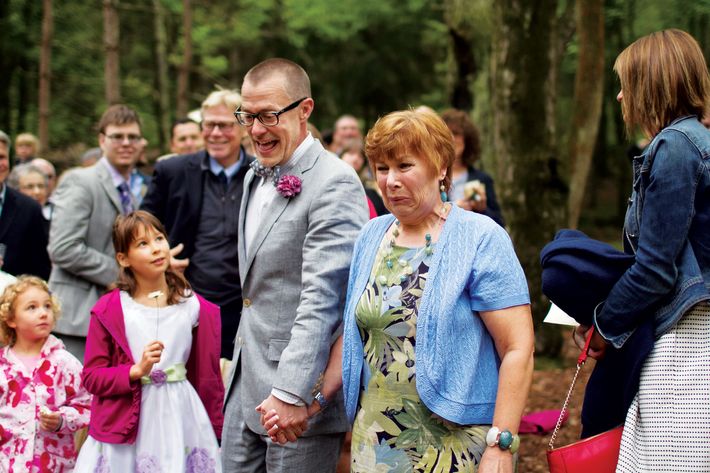 J. Eric Fisher & Mark Smelzer
Teacher and stay-at-home father, publisher of JCK magazine.
Married: June 14, 2014, at the Roxbury Barn & Estate.
Mark: "Thirty years after I came out to my sister Elizabeth — that's her walking me down the aisle — marriage was no longer an impossibility for me. I think we were overwhelmed at the thought of it. Those are happy tears!"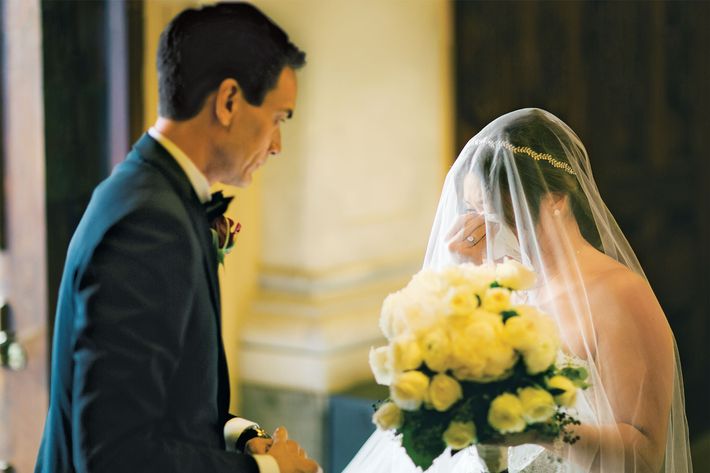 Monica Choi & Alex Latella
Client-relationship manager, portfolio manager.
Married: November 18, 2016, at the Church of St. Francis Xavier and Lotte New York Palace.
Monica: "My mother passed away a few years before my wedding. She had always said my brother, Mark, should walk me down the aisle. We were just about to enter the church, and before the doors opened, he leaned in and told me that if our mother were here she would have been so proud of me, and so happy."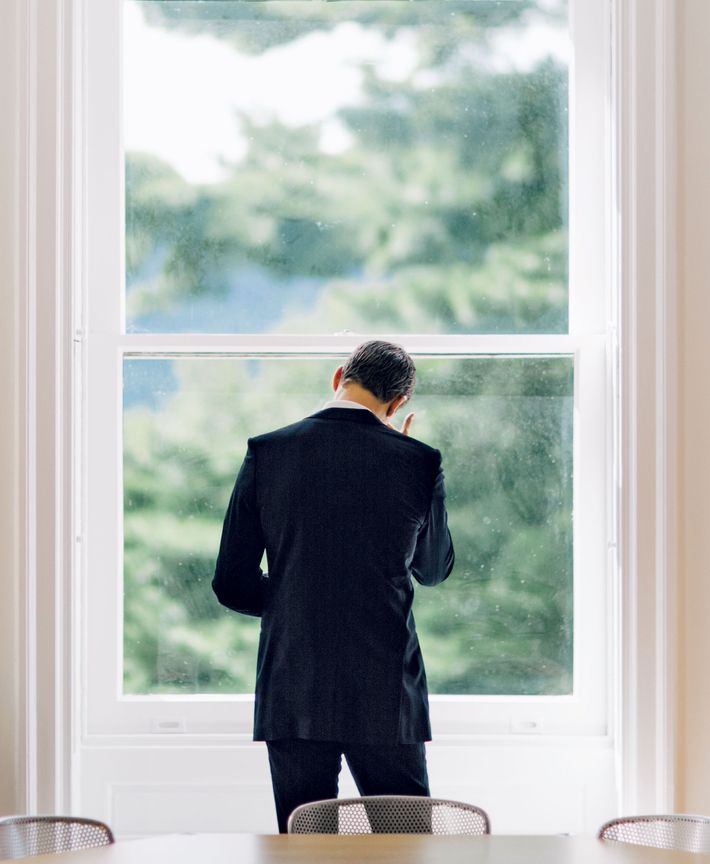 Jackie Helcer-Becker & Bill Becker
Neuropsychologist, director of account management at MasterCard.
Married: September 9, 2017, at Wave Hill.
Bill: "When Jackie and I met, we were living in two different cities, Miami and New York. We got to know each other by email — which we did every day for four months before meeting back up. On our wedding day, we decided to write each other letters again, and I was flooded with emotion when I read hers. I went to the window to pull myself together. I didn't know the photographer was behind me."
*This article appears in the summer 2018 issue of New York Weddings.