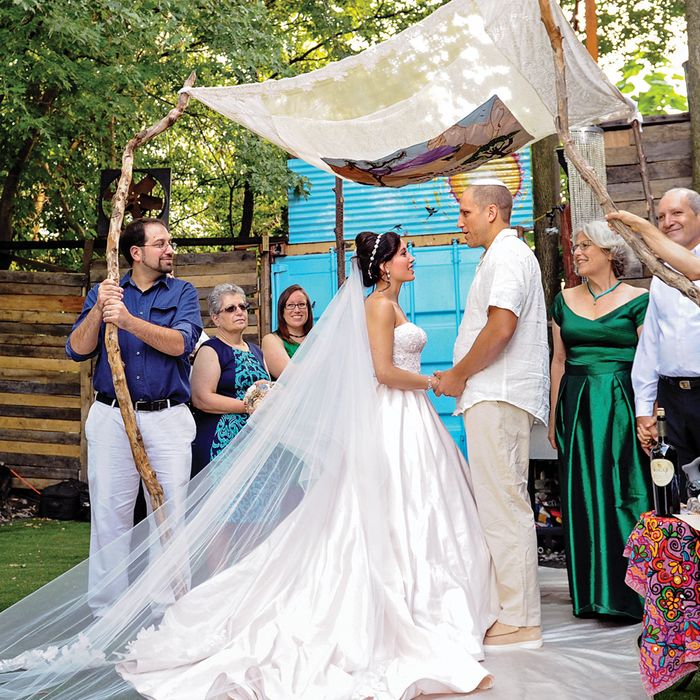 Angela Buccinni Butch and Yoni Kallai.
Photo: Stylish Hip Weddings
For professional performers who met at an acrobats convention in Israel, getting married at the circus studio they run in Bushwick seemed like a natural choice. "It was very easy to choose a venue that we had full control over and didn't need to pay for," says Yoni, 34, who operates the Muse Brooklyn with Angela, also 34. She was dancing in the finale of Fuerza Bruta when Yoni proposed in 2015 (with permission and planning help from her dance captain). Although the couple didn't perform on their big day, Angela says, "we told our friends that we would have a dedicated time for an open stage if they wanted to do anything." So the night's performers included a fire dancer, silk aerialists, and one "aerial bartender," who poured wine from on high. "The other guests were blown away," Angela says. "It was a full show for them; for us, it's a pretty regular day."
The Details
Dress: Romona Keveža
Caterer: Potluck
Flowers: Eco Flower
Hair: Paulina, the Princess of Power
Makeup: Christine Geiger
Rings: Liloveve
Photographs by: Stylish Hip Weddings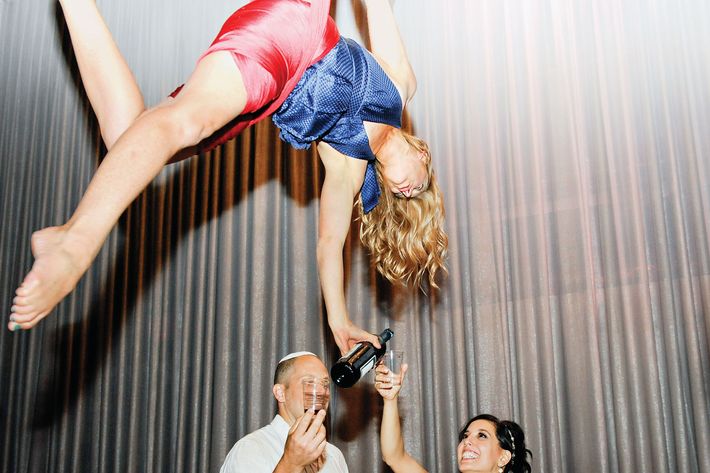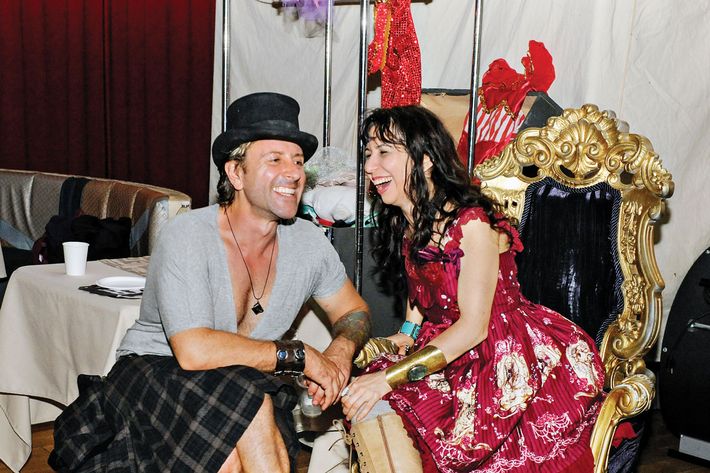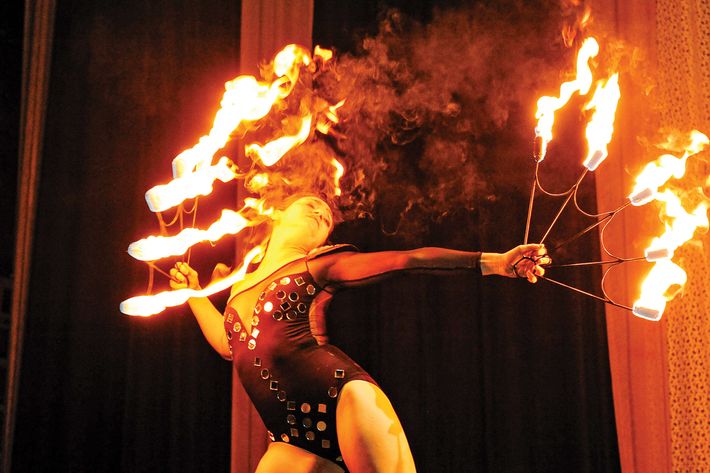 *This article appears in the summer 2018 issue of New York Weddings.