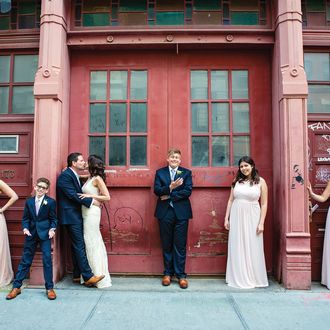 Maria Schwartz, Johnathan Lerner, and their children.
Photo: Georgina Richardson of Maggie Marguerite Inc./2017 Maggie Marguerite Inc
It sounds a bit like an old sitcom plot: They were both lawyers, both divorced; she with three daughters, and he with two sons. Their friends set them up, and they talked on the phone every day of the week leading up to their first date. "When we actually came face-to-face, we hugged," says Maria Schwartz, 47. "We already knew each other so well." Four years later, they got engaged. Although Maria wanted to keep it small — "I felt like I was an older bride; it should be City Hall and lunch" — Johnathan Lerner, also 47, insisted on a ceremony that could more properly involve the kids. "I said, 'No, no, I want our children to be in our wedding,' " he recalls. "I've never had daughters before, and now I see what people say about the 'daddy's little girl' thing." Maria's daughters, ages 21, 19, and 16, and Johnathan's boys, 15 and 12, formed the bridal party, and the youngest introduced the couple at the DJ'd luncheon reception. All five gave speeches: "They just floored us with the amount of love they put into their words," Maria says. "Our next big event is Jack's bar mitzvah."
The Details
Dress: Catherine Deane
Shoes: Chanel
Bridesmaid dresses: Lord & Taylor
DJ: Jimmy Mousouroulis, LMS Entertainment
Cake: A Simple Cake
Flowers, chuppah: Seiko Carter
Ring: Cartier
Photographs by: Georgi Richardson of Maggie Marguerite Studio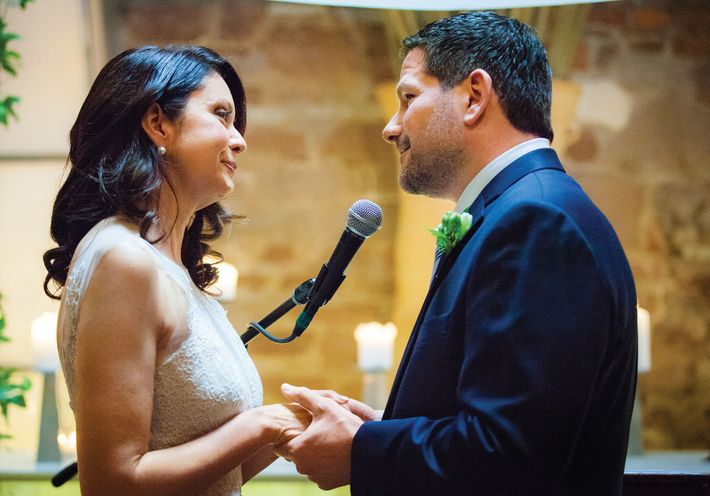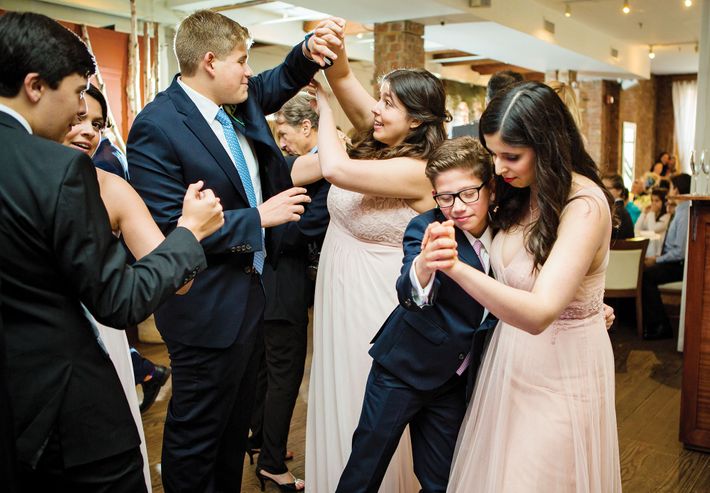 *This article appears in the summer 2018 issue of New York Weddings.