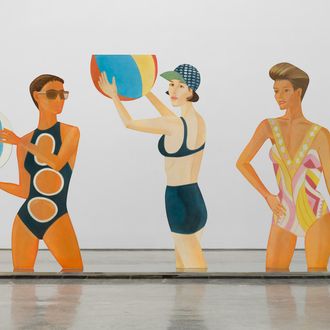 Chance 2
, 2016.
Photo: Courtesy of Paul Kasmin Gallery. Art © Alex Katz/Licensed by VAGA, New York, NY
The influential artist (and creator of New York Magazine's 50th-anniversary issue cover) Alex Katz has a solo exhibition featuring his wife and long-time muse, Ada, a former research biologist and Fulbright scholar. With colorful paintings of Ada rendered in stainless or enamel-coated steel, "Cut Outs" is Katz's latest work in a series that has been ongoing since 1959. It closes at Paul Kasmin Gallery on April 12.
Katz has modeled his painted cutouts on friends from New York's art and literary world like photographer Rudolph Burckhardt, painter Jane Freilicher, and poet Frank O'Hara. Ada, who appears in almost every work in the new show, has been Katz's greatest inspiration for decades. When they met at one of his show openings in 1957, she had studied tumor genetics as a Fulbright scholar in Milan, and was working at the Sloan-Kettering Institute for Cancer Research in New York. He painted his first portrait of her that year, and they married four months after meeting, in 1958. "We didn't take pictures of each other," she once told the New York Times of their life together. "He painted."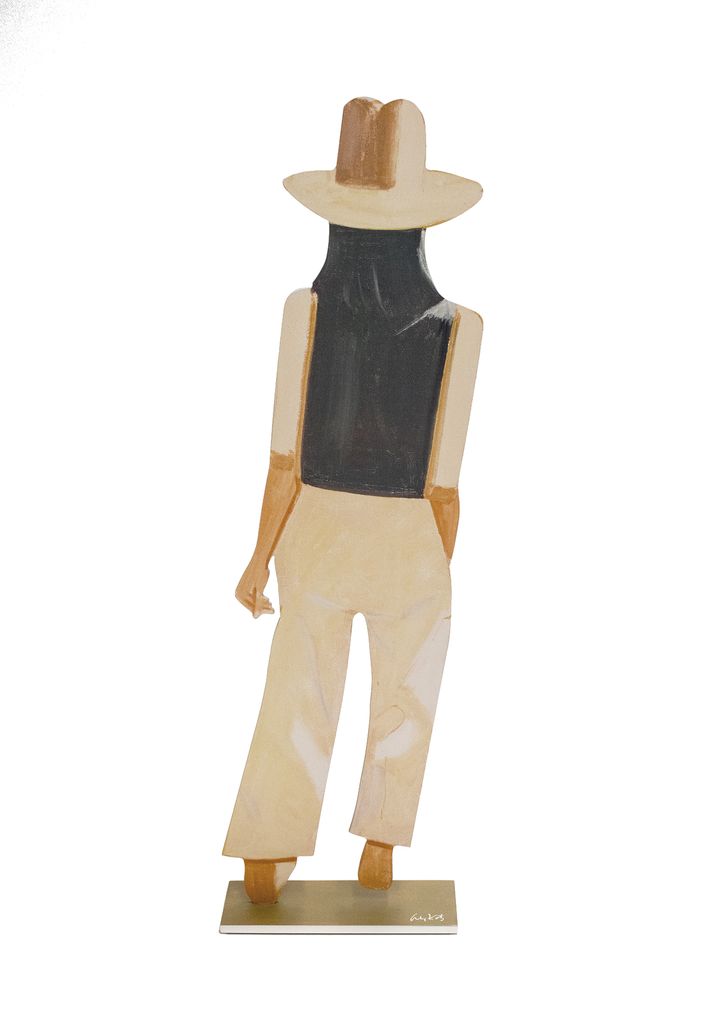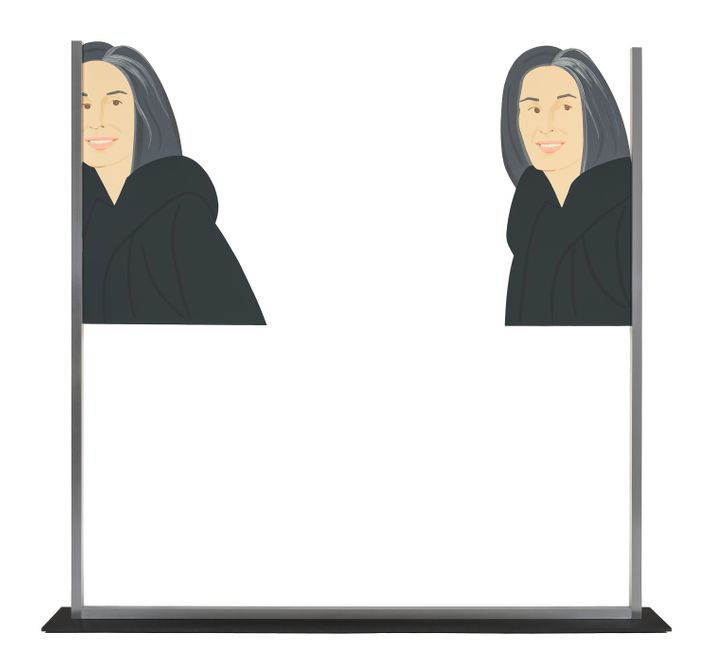 Katz was born to Russian immigrant parents in Brooklyn in 1927, and spent his childhood in Queens. He trained at Cooper Union Art School, but it was not until receiving a summer scholarship to Skowhegan School for Painting and Sculpture in Maine that he decided to devote his life to art. Katz's decades-spanning career has produced a diverse oeuvre, which includes large-scale landscapes, printmaking, and fashion design.
His incorporation of graphic advertising-world aesthetics and monochromatic color palettes in the '50s and '60s earned him a designation as a precursor of Pop Art. Included in more than 100 permanent collections across the globe and the subject of more than 700 art shows (200 of which were solo), Katz is considered one of the most technically accomplished and innovative artists of the last century. In "Cut Outs," Katz's sculptures — some produced just last year — present the precise, clean lines he is celebrated for. More works from the show appear below.