Do you have curly hair? Let me guess: You know all about co-washes, microfiber towels, and the practical magic of a wide-tooth comb. Me too — those products and more fueled the engine of my perfected hair routine. But then earlier this month I tried two new products that moisturized, defined, and elevated my curls in a way I'd never seen before, and now I'm dying to share them with you.
Allow me to introduce Amika's curl cream and gel. Amika, which is a Brooklyn-based hair-care brand, describes its Curl Corps Defining Cream as a "smoothing control cream that softly coaxes curls to keep them from frizzing, splitting or sagging." I'll describe it more plainly: It is a moisturizer. When I first gave the product a try, I applied two globs of the cream to my freshly washed hair and combed it through. The first thing I noticed was the fragrance — it smells like berries warming over a stove. And when the cream dried, it dried clear — don't you hate it when a curl cream dries opaque and you're forced to walk around with little white flakes?
I added two small dollops of Amika's Enhancing Gel right after, using the important praying-hands method. Then I wrapped my hair in a microfiber towel for 20 minutes, diffused it with a blow dryer for an additional ten minutes, and then blasted it with the dryer on full speed to loosen and fluff the curls.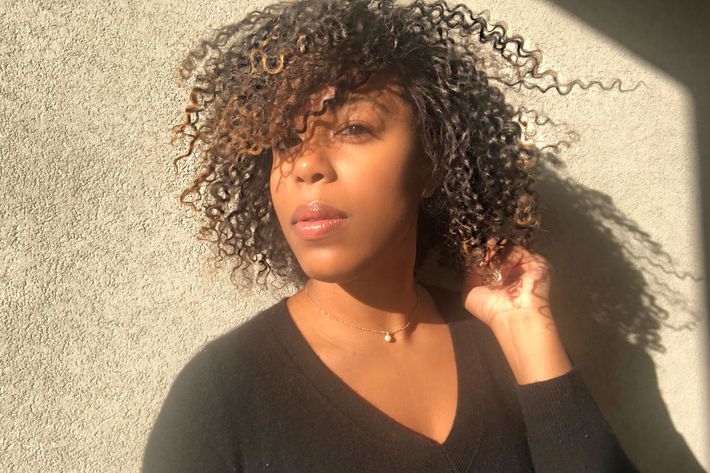 While I liked how my curls were whipped into soft, plush, shiny tendrils, I loved this unexpected effect: They remained that way for days. This is a big deal when you're a person who needs to wet her hair in the shower every few days or so just to stomp out frizz and reshape curls.
Amika doesn't rely on the marketing siren song of exotic ingredients. The conditioning agent in the defining cream is glycerin — as old as conditioners come — and the gel is powered by a run-of-the mill anti-frizz compound, guar hydroxypropyltrimonium chloride. And yet my hair has never felt — or looked — better. Perhaps it's because Amika combines these ingredients in proprietary proportions. Or maybe it's because both products are silicone-free. Either way, these two items are never leaving my curly-product stockpile. Join me in this glorious hair ecstasy!
If you buy something through our links, New York may earn an affiliate commission.