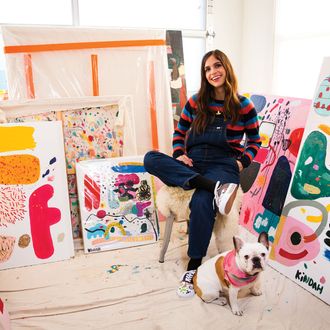 Photo: Photo Courtesy of Vans
Artist and textile designer Kindah Khalidy's paintings are delightfully energetic. It's hard not to feel happy and somewhat nostalgic for childhood when looking at the playful blobs of acrylic paint that dance across her canvases. You may already be familiar with her work: In the past few years, Vans, Nordstrom, Anthropologie, and Unicef tapped Khalidy for collaborations. As the 2017 artist-of-choice for Facebook's artist-in-residence program, she produced a permanent installation in the company's Menlo Park headquarters. Now equipped with 118,000 followers on Instagram, Khalidy is heading back this Friday to San Francisco — where she currently lives and works — to display her latest series, titled "Surprise," at Chandran Gallery.
The exhibition is Khalidy's sixth solo show in the United States, and her second exhibition at the Chandran Gallery. "I've been really focused on pastries and confections," she told the Cut of the inspiration for this collection. For this series, Khalidy worked with glitter, which she sprinkled like powdered sugar onto several canvases, sculptures, and objects scattered throughout the exhibition space.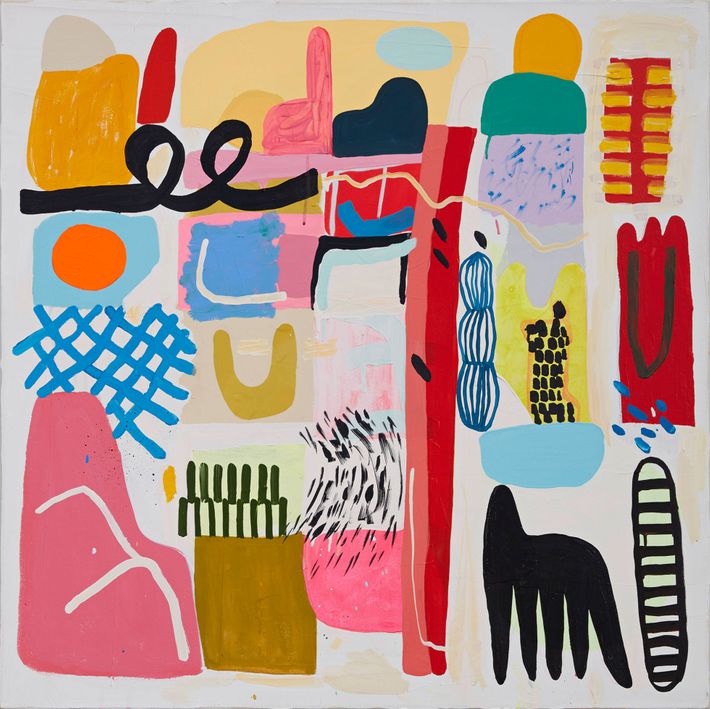 Khalidy's color palettes are inspired by unlikely sources that she encounters by chance, like an elderly women's velour sweatsuit she saw on a walk, or cream-cheese packaging at the supermarket. "I love unusual color combinations and spend a lot of time thinking about the reactions that they conjure up," Khalidy said.
These color combinations are used in her "blobs," or organic shapes, which she never plans out in advance. As Khalidy paints, she determines whether the blobs are aesthetically pleasing — this process can take as little as one day or as long as several months. "I'm very particular with proportions, compositions, and blob-to-blob ratios," Khalidy says. It's important for her to depict a cohesive relationship between blobs. She'll ask herself, "Does this form next to this form make someone a little uncomfortable? If I add this color, will it feel a little humorous?"
Khalidy studied at the California College of the Arts in Oakland, where she received her BFA. Though she initially majored in fashion design, Khalidy eventually switched to painting and textile design because she believes it's a more accessible, inclusive form of art that allows her the creative freedom she values. Scroll through for a preview of "Surprise."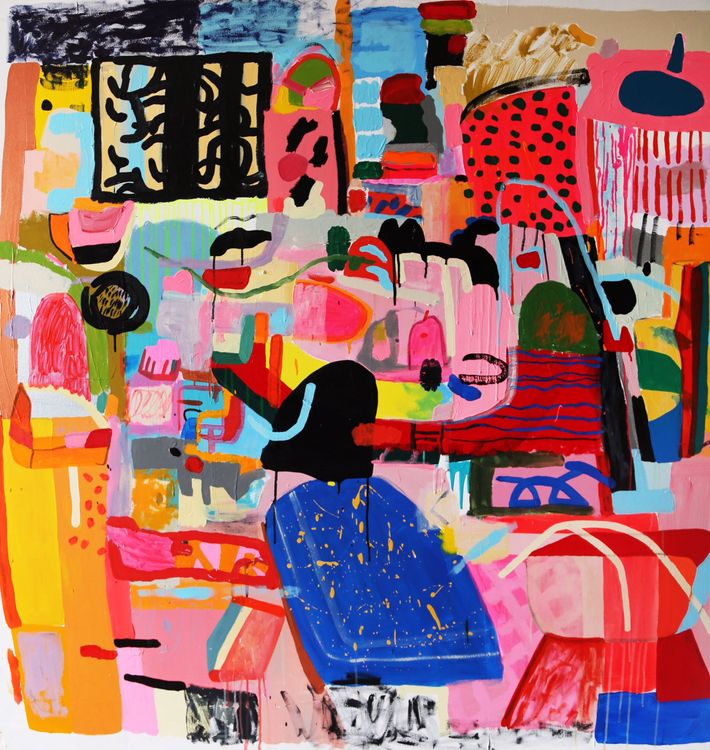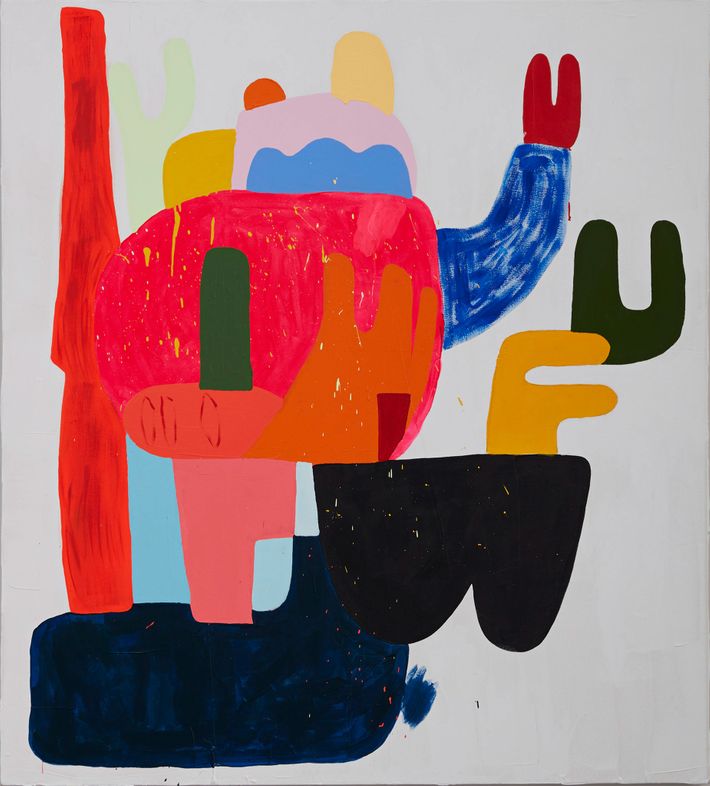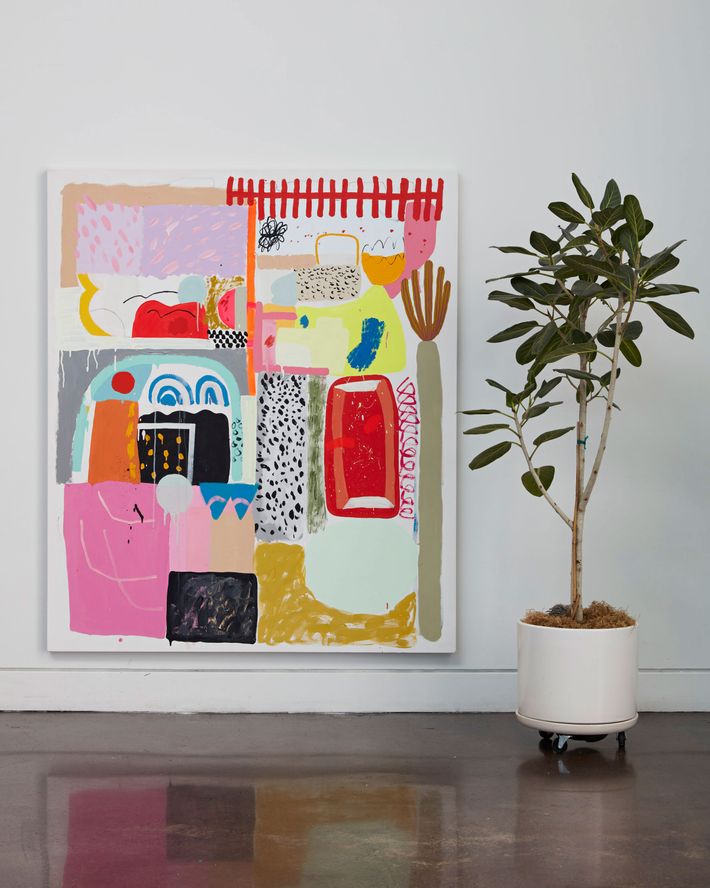 "Surprise" will remain on display at the Chandran Gallery until May 4, 2018.