Archetype of a 5 Star, 2018; 60 x 48 in., acrylic, spray paint, glitter, ink, and cut paper collage on canvas. Credit: Courtesy of Kravets/Wehby Gallery and the artist.
The artist Jamea Richmond-Edwards grew up observing the black community's style in Detroit during the late 1980s and early '90s — coogi sweaters, red gators, and real and knockoff designer bags from Gucci and Louis Vuitton. Those aesthetics are the inspiration behind her new show, "Fly Girl Fly," at the Kravets Wehby Gallery in New York.
The show examines "the belief that, as a black woman, if I present myself a certain way, perhaps the world will treat me differently," she said in an interview. "Whether it's race or class — fashion serves as a tool of empowerment of status." With an MFA from Howard University and several national and international exhibitions on her résumé, she has used her work to explore fashion in the black community.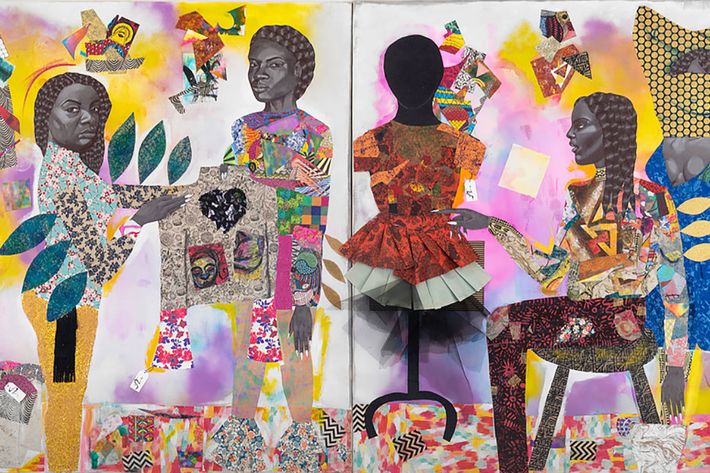 Richmond-Edwards notes the exclusion of black women from the major fashion magazines she read growing up, and from some luxury stores and brands, citing a Swiss company that refused to sell Oprah an expensive handbag in 2013 as just one example. "It's a very complicated relationship because there's a logic that says, Hey, if you're not going to respect me as a customer, I won't patronize these goods," Richmond-Edwards said, "But as human beings, we yearn for these status symbols. It can be the difference between someone getting a job or not getting a job."
Millennials, she believes, are subverting these constructs and redefining womanhood, whether it's black women wearing their hair naturally or participating in the womanist movement on Instagram. The title "Fly Girl Fly," she explains, "is really just to imply these girls are fly, they're stylish … In spite of these constructs that exist, be free, even if it's with splurging or wearing a knockoff bag, go ahead and do your thing."
Scroll down to see exclusive images from the exhibition; more info about the exhibition is below.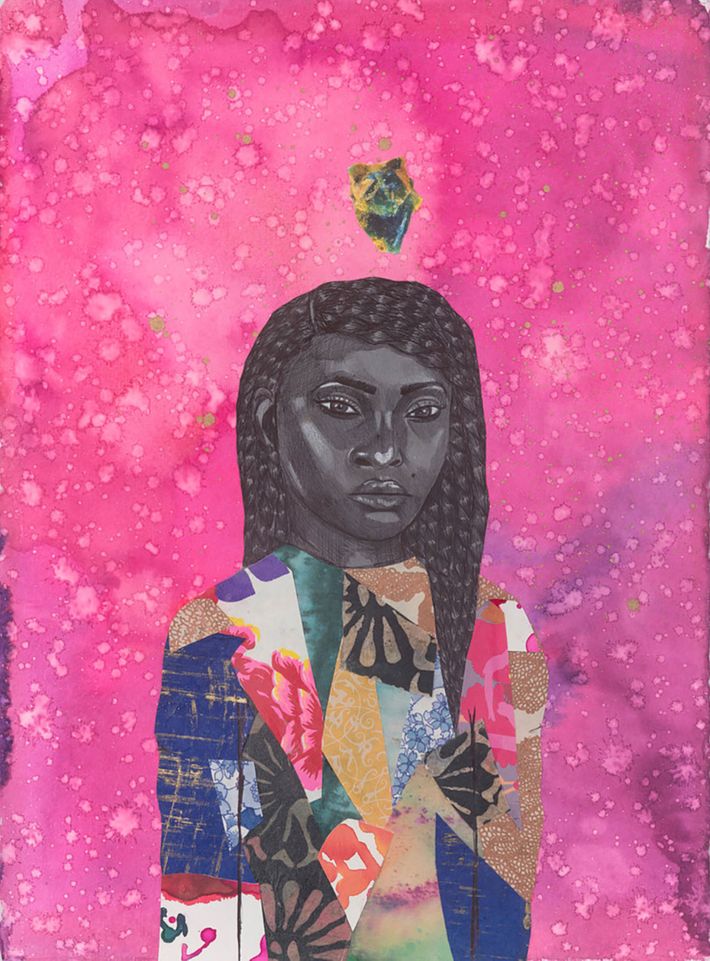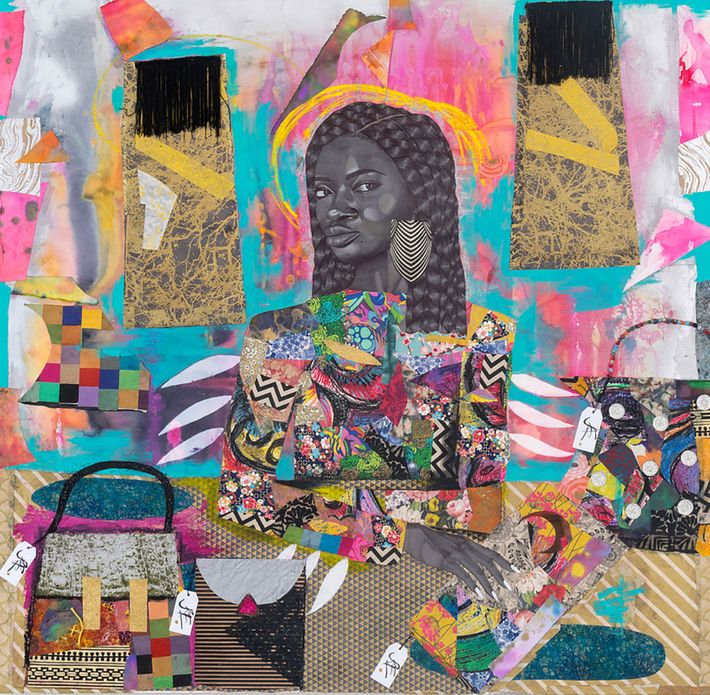 "Fly Girl Fly" will be on view at Kravets Wehby Gallery in Chelsea through April 28.