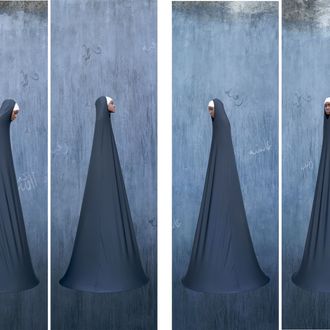 The Girls in their private garden
, by Maïmouna Guerresi.
Photo: Courtesy Mariane Ibrahim Gallery
The Italian-Senegalese artist Maïmouna Guerresi designs the colorful robes in her mystical portraits, fashioning each look from textiles she has collected while traveling through Africa and Asia. Her latest exhibition reimagines the story of Alice in Wonderland through the eyes of an African Muslim woman, Aisha, in a series of sculptures and photographs. Her work examines the human body and spirituality across cultures.
"In this exhibit, the African Muslim woman is able, through her own identity, to dissolve the distinctions present between the masculine and feminine genres," she says of "Aisha in Wonderland," which opened yesterday at the Mariane Ibrahim Gallery in Seattle. Guerresi was raised Catholic in Italy and converted to Islam after a trip to Senegal in 1991. She has since exhibited work in solo and group shows across Europe, Africa, the United States, Asia, and the Middle East — using the hijab, trees, light, and contrasting black and white to examine unifying aspects of Islamic spirituality.
"It is important for me to affirm the spiritual value of women in both Islamic and Western society," she says. "I can define my art as the expression of my double belonging, a mixed identity, a hybrid of cultural and religious influences, with the fusion of different artistic languages."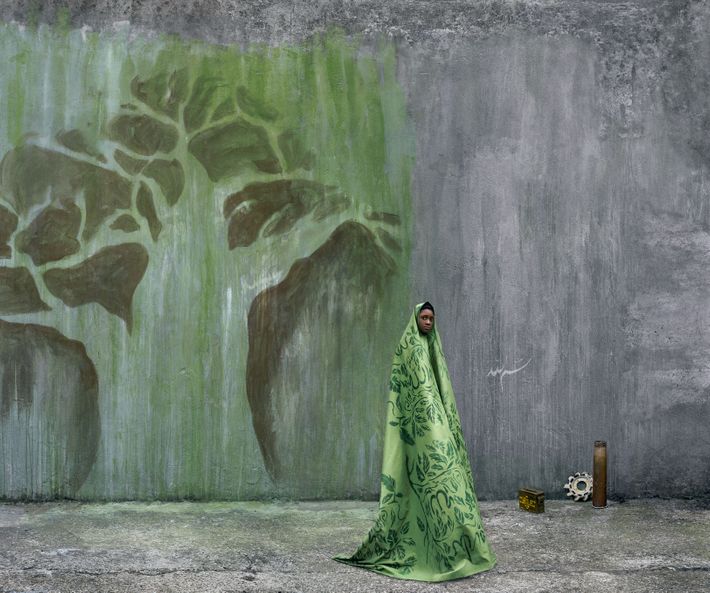 "Aisha in Wonderland" opened April 19 at the Mariane Ibrahim Gallery in Seattle and will run through June 2.