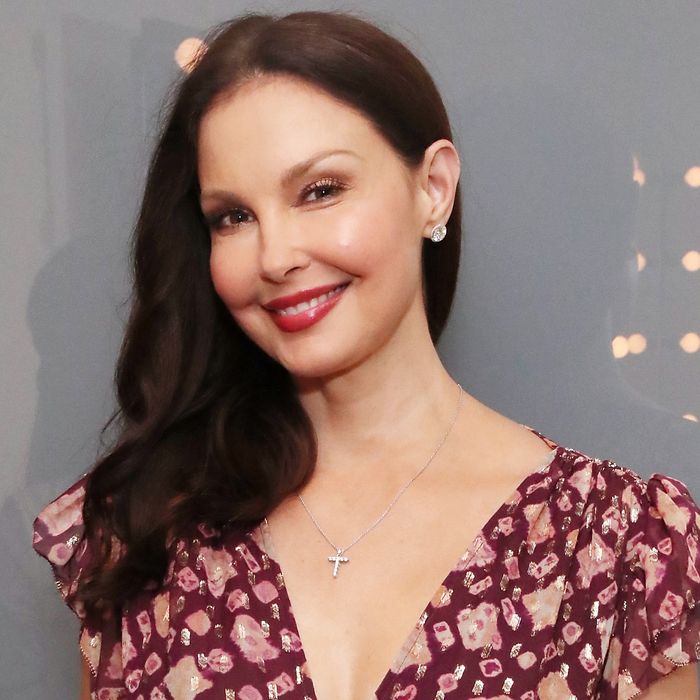 Ashley Judd.
Photo: Astrid Stawiarz/Getty Images for Tribeca Film Festival
Ashley Judd is leveling up from speaking out against Harvey Weinstein to taking legal action. According to a lawsuit filed today in Los Angeles County Superior Court, the actress is suing the former Hollywood power player for defamation, sexual harassment, and "intentional interference with prospective economic advantage." That last claim is directly connected to the part Weinstein played in railroading Judd's chance to appear in the Lord of the Rings franchise.
In reference to Judd suspecting that outside interference had caused her film career to falter, the lawsuit (obtained by The Hollywood Reporter) says, "The headwind limiting her career was Harvey Weinstein, and specifically, the false and malicious statements he made regarding Ms. Judd's professionalism as an actor to the creative team behind the blockbuster film trilogy, The Lord of the Rings."
Indeed, in an interview with Peter Jackson from December, the director said he was explicitly told to avoid working with Judd and actress Mira Sorvino on LOTR, because of how difficult they both were. "I recall Miramax telling us they were a nightmare to work with and we should avoid them at all costs," said Jackson, who, at the time, was working with Miramax to produce the fantasy franchise. "But in hindsight, I realize that this was very likely the Miramax smear campaign in full swing. I now suspect we were fed false information about both of these talented women and as a direct result their names were removed from our casting list."
In response to Jackson's comments, Judd tweeted that she had been in serious talks with Jackson and his partner Fran Walsh for a role of her choosing in the film, but that she abruptly stopped hearing from them, and as such, lost out on a role. The new lawsuit states that it was not her professionalism that took her out of the running for LOTR, but instead, "The pathetic reality, however, was that Weinstein was retaliating against Ms. Judd for rejecting his sexual demands approximately one year earlier, when he cornered her in a hotel room under the guise of discussing business."
Judd's lawsuit also references "other professional women" who have suffered financially or even physically as a result of Weinstein's alleged interference in their careers (such as Sorvino, Uma Thurman, Annabella Sciorra, and Rose McGowan, to name just a few of Weinstein's accusers), asserting that the harmful effects of his actions go far beyond a single missed role.
It has had a long-lasting ripple effect on the trajectory of her whole career. No person — in whatever job, in whatever industry — should have to forfeit professional aspirations and the right to earn a living to the abusive whims of the powerful. Ms. Judd brings this complaint to vindicate that principle, and to right the wrongs that Weinstein committed against her, among so many others.