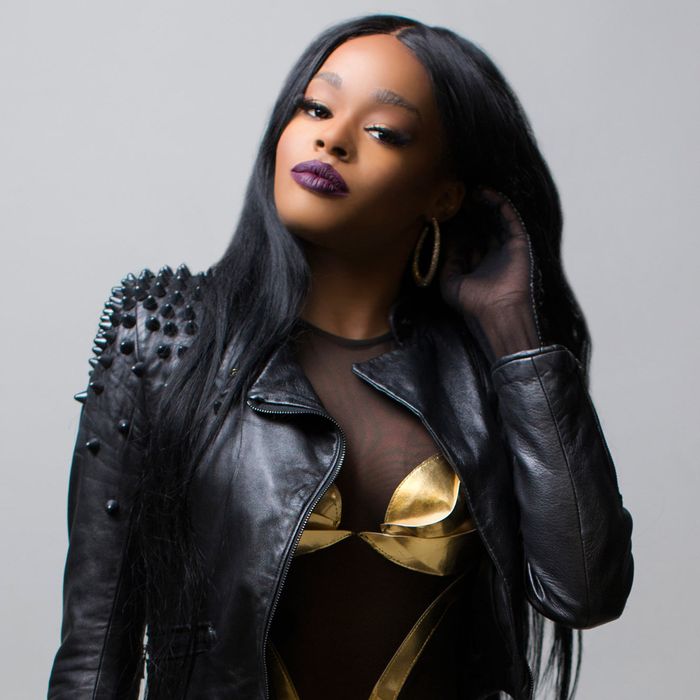 Azealia Banks.
Photo: Santiago Felipe/Getty Images Portrait
Do you ever wonder what kind of music Anna Wintour listens to? Do you think she pops in her AirPod headphones and, like me, smashes play on "ICY GRL" before leaving the office every day? Probably not. But if Anna Wintour were to listen to music, she might start with a song like, well, "Anna Wintour," which Azealia Banks dropped on Friday off her forthcoming Fantasea II project.
This is not the first time Wintour's name has appeared in a rap song — Kanye West, Frank Ocean, and Nicki Minaj have all mentioned her before. Banks also name-dropped Wintour on "Ice Princess," which was released in 2014 as part of her debut studio album, Broke With Expensive Taste.
As far as we know, Banks has never met Wintour herself, but she did appear in the pages of Vogue magazine in 2014. On Instagram, Banks says she relates to Wintour as a "strong, powerful and larger than life soul in a petite, tidy and feminine body," adding: "While others may see Anna as intimidating, I see a woman who was born into this world with an absolute certainty about her place in it."
Banks also declared on Instagram that the song will be the "gay wedding anthem of summer 2018." Hopefully, it will also be on the playlist for Wintour's daughter's wedding as well.
AW herself might not give this latest single the AWOK, but you can listen to it here and read some of the lyrics below.
You know the glow stuntin' in front row

Shades always, these bitches can't look, no

Bob sleek-chic petite, I fit those

En Vogue, I do what you can't know

I'm runway, you know they a side show

I'm first page, the mainstage as I pose

The one dame, the one name that y'all know