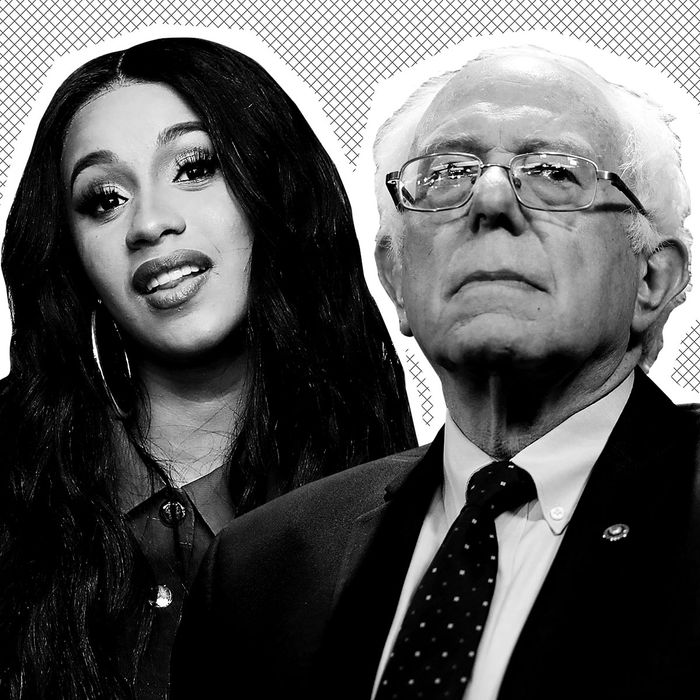 Cardi B, Bernie Sanders.
Photo: Getty Images
Cardi B, a 25-year-old rapper from the Bronx, has previously spoken out about political issues like the slave trade in Libya and where her tax money is going. Bernie Sanders, a 76-year-old Vermont senator, is also wildly popular with young people. So perhaps it was inevitable that we would get to here: Bernie Sanders invoking the words of Cardi B to make a point about social security.
The original quote came from a GQ profile in which Cardi calls FDR "the real 'Make America Great Again,' because if it wasn't for him, old people wouldn't even get Social Security." The organization Social Security Works first posted it and Sanders (or, more likely, his social-media manager) then quote-tweeted it, writing "Cardi B is right. If we are really going to make America great we need to strengthen Social Security so that seniors are able to retire with the dignity they deserve."
He added a video later on, for good measure.
And Cardi responded on Instagram.
Bernie Sanders/Belcalis Almanzar 2020.