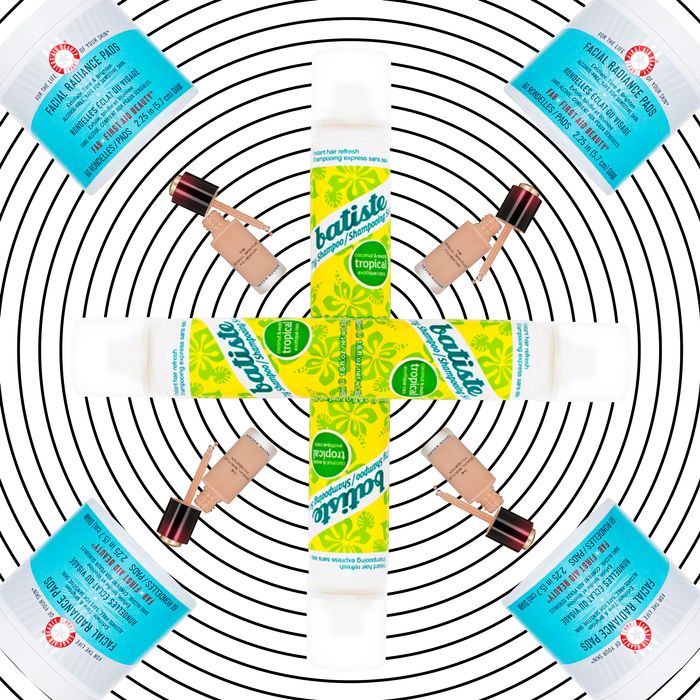 The best place to fulfill all your skin-care needs is at a sale, and right now Dermstore is throwing a good one. Use code DSBEAUTY15 to take an additional 15 percent off of already discounted items, until Tuesday, April 17. Dermstore isn't promoting the discount code on its site because shh, it's a secret. To help you decide which of the thousands of products are worth buying, we rounded up the best ten, from funky nail clippers to the best anti-aging serums.
Caviar beauty sounds gimmicky (and maybe it is — who knows?), but one thing's certain, and that is that Alterna's caviar shampoo is the maestro behind really soft hair. The oil-based shampoo cleans your scalp and hair without drying out each strand. A hodgepodge of lightweight oils and antioxidants works to hydrate hair and protect it from chemical and environmental damage, for healthier, shinier hair.
Anti-Aging Moisturizer for the Youths
What you need to know about Dr. Perricone is that despite being a dermatologist, he's anti-Botox and Oprah calls him the "Father of the Inflammation Theory of Aging." (Presumably, this makes his Son Tom "I Don't Eat Nightshade Vegetables" Brady.) Trust that his moisturizer and products are particularly focused on skin renewal. This particular one is extra, extra strong with a mixture of a lot of commonly heard "good for you" skin-care ingredients. It contains lots of peptides, hyaluronic acid, antioxidants, and if that wasn't enough — more face-smoothing alpha-hydroxy acids.
A Selfie-Worthy Highlighter
Becca's cream version of its popular Shimmering Skin Perfector highlighter is best for those who want a lived-in glow. The Topaz shade is a golden soft shimmer that balances the perfect amount of yellow and copper. Whether you want to use it for a more bronzed look or for a subtle highlight, the golden cream melts into skin for a natural finish.
The Foundation That Does Everything
This foundation is so good that I thought it was on sale because of a clerical error. Their potential mistake is your gain. Look away, Dermstore employees! The unique thing about this foundation is that it goes on with a dropper, which gives you a sense of just how luxurious and silky the formula is. A few drops with a generously wetted Beauty Blender gives you smooth-looking, poreless skin. When my skin isn't looking its smoothest, thanks to a craggy acne scar, this is what I reach for.
An SPF That Won't Disrupt Your Routine
It's going to be summer sunscreen season again soon. Although from a lesser-known brand, this is one of the highest-rated sunscreens on Dermstore's site. It's made of zinc oxide, a physical sunscreen blocker preferred by surfers, rock climbers, and other people who spend all day outside, for its strength and protection against gnarly burns. Most zinc oxide goes on chalky white but this one gets great reviews for being transparent, leaving behind zero residue, and anti-acne. It's a "sunscreen that doesn't let me down" in any way, reviewers swear.
The Simple Age Smart System
If you want to get into skin care and don't know where to start, start right over here. This kit contains three very easy workhorse basics. There's a not-too-creamy moisturizer which contains SPF 50. A resurfacing cleanser containing lactic acid (the same hero ingredient in Sunday Riley's Good Genes) that works to exfoliate your face and gently clean it without making it feel dry or patchy. The face mist is a nice extra, and adds some hydration to the skin without disturbing a face full of makeup.
Dry shampoos usually only come in one scent: Powder, which is also how they make hair look sometimes. Batiste's, on the other hand, has an undetectable finish and the Tropical one smells like summer and coconuts. It also uses rice starch to soak up oil without making hair feel like there's a weird coating on top.
Swipe one of First Aid's Facial Radiance Pads across your face to brighten skin and reduce wrinkles. Each one is covered in lemon peel and licorice root extracts as well as lactic and glycolic acids for a gentle, exfoliating peel. Just be sure to moisturize and use sun protection afterward because the potent ingredients can leave skin more sensitive than usual.
A Booster for the Mature Set
If you identify as a cougar — apparently, there's a moisturizer for you.
A Kiddish Grooming Essential
These playful penguin clippers spin the otherwise perfunctory task of nail-clipping into a delightful practice. They're technically meant for children, but of course a child-at-heart can use them, too.
If you buy something through our links, New York may earn an affiliate commission.