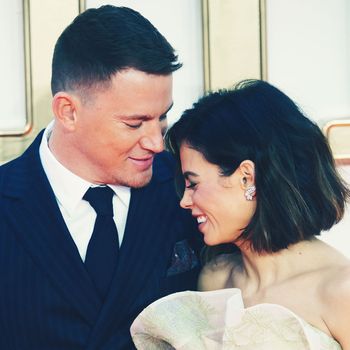 Channing Tatum and Jenna Dewan.
Photo: Samir Hussein/WireImage
After nine years of what we've collectively decided was one of the most loving marriages of all time, Jenna Dewan and Channing Tatum have announced that they are separating. Everyone online is devastated.
What was it about this couple's relationship that felt so pure? Perhaps it had to do with how Tatum drunkenly serenaded her while wearing nothing but Ugg boots, his underwear, and a sombrero at 2 a.m., or the way Dewan gave him that aggressive, Magic Mike–style lap dance to Pony on national TV. Whatever it was, people loved that couple's love, so when news broke they were separating, Twitter was flooded with distraught tweets.
There were, however, a handful of refreshing Twitter users who instead responded with horniness because *air horn* Channing is single.