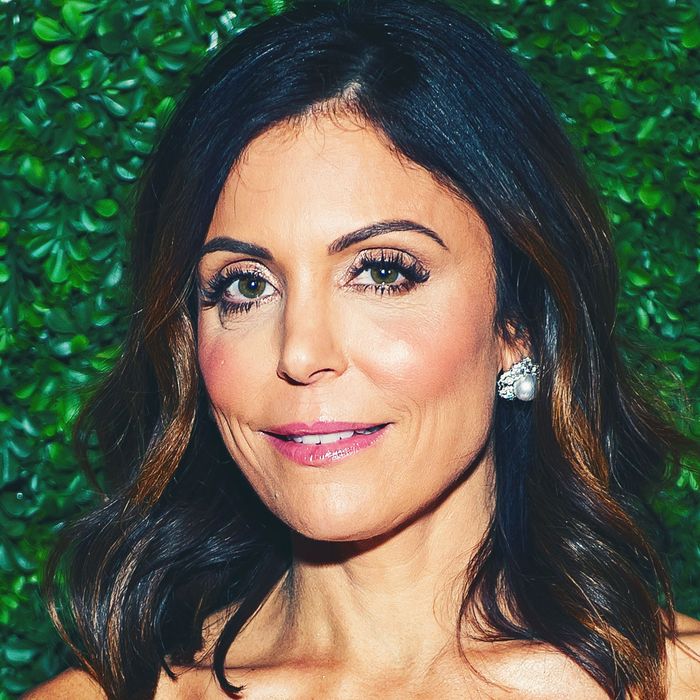 Bethenny Frankel.
Photo: Michael Stewart/Getty Images
Many of us mistakenly assumed that the upcoming royal wedding is about Meghan Markle and Prince Harry (the couple getting married), but in reality, it's all about one person and one person only: Real Housewives of New York star Bethenny Frankel, who revealed that she once went on a date with Markle's ex-husband, Trevor Engelson.
As E! reports, the dog-lover recently appeared on the Kyle and Jackie O Show radio show in Australia, where she turned a routine conversation about her love life into some royal wedding reality-TV drama. "I met this guy as a romantic interest. His name is Trevor," Frankel said on the show. "So, I met him in Chicago and we were supposed to go out and [I] ended up seeing him one time and he'd been texting me. He's a producer in LA."
Frankel continued, "He told me that he was married before. He's divorced. He was married to this girl named Meghan Markle from the TV show Suits … Six months later. I'm like, 'Holy shit, your ex is going to be a princess!"
You see, as has been widely discussed in the British press, Markle was married to Engelson for two years before divorcing in 2013. Since her relationship with Prince Harry was announced, though, Markle's ex took the extremely petty route of developing a TV comedy show about a person whose ex moves on with a prince.
Frankel told the radio show hosts that she and Engelson have also been talking about developing a TV show together about a "bunch of businesswomen." But it seems that their relationship fizzled out.
"He looks a little bit like my ex which scares me," Frankel said. "We bypassed the romantics and went into the business. But, I don't know. There's something there. There's something salacious about doing a TV project with Meghan Markle's ex. … There's a little sizzle there … I could make chicken salad out of that chicken shit for sure."
Excuse me while I hyperventilate into a bag as I cope with all this drama!