In July 2015, 35 of Bill Cosby's accusers spoke to New York Magazine about their allegations of being assaulted, drugged, and raped by the man who had built his reputation as "America's Dad." While multiple women had already come forward to the press, when photographed together, the magnitude of their accusations was shocking — together, as one described it at the time, they formed a "sorrowful sisterhood." Over the last three years, those women have waited to see if Cosby would ever be brought to justice, and on Thursday, after a near three-week long trial and 14 hours of jury deliberations, he was finally found guilty of three counts of sexual assault.
While the statute of limitations had expired for many of the women who had accused Cosby of sexual assault, Andrea Constand, a former Temple University employee, reopened a criminal case against Cosby for a 2004 incident. Last year's trial ended in a hung jury, and many feared that justice would not be served this time around — or ever. But much has changed since then, as the #MeToo movement picked up steam and several powerful men were taken down by sexual-assault allegations. Now, Cosby faces up to ten years in prison for each of his three convictions.
After the verdict, the Cut returned to the women who spoke out in 2015 about what it feels like to see justice served. (A few could not comment because of ongoing litigation with Cosby.) Some of them have been waiting decades to see this day, and they expressed tearful elation, relief, and solidarity with their fellow "sister survivors."
Sunni Welles: "It's a historic day."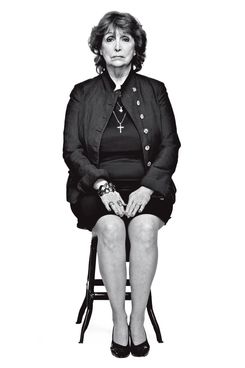 I'm a nanny, I was with my baby charge. She was taking a nap, so I turned on the news and I saw it and just immediately started crying. I couldn't be more thrilled that the 62 of us survivors are vindicated.
I have PTSD and bipolar, and even though I can't say his name without getting flashbacks, I watched everything I could on the trial because I had to know. Even though I've had a significant amount of flashbacks and terror dreams since the trial began, I fought through that. I'd be happy if he just got two to three years to be in an eight-by-ten cell. I hope he doesn't leave prison. It's hard for me to say that about another human being, but I know how significantly I was hurt by him doing what he did to me. He did it to me, and my mother was one of his agents. He knew our family, he was always very courteous to my mother, and they were friends. If he could do that to her daughter, he could do that to anyone. He's a very ill and sick man and I hope he reflects on it as he sits in that little cell.
I'll probably go out — I don't drink, but I'm going to go out and have a beer and some sushi. It's a historic day.
Lili Bernard: "I'm feeling, in a sense, reborn."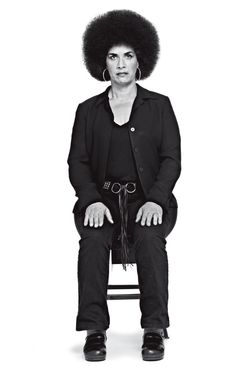 I could see the whites of Cosby's eyes when I heard the verdict — I was in the courtroom, seated just a few feet behind Andrea Costand. We were sobbing. We were astonished at the positive verdict. The legal system is no longer light years behind modern culture. These three guilty verdicts are an indication that society is now more enlightened about rape myths. My heart is full of gratitude for the prosecution, the six victims who testified, especially Andrea Constand, and the jury. I'm feeling, in a sense, reborn, that I can return to normalcy, my life with my six children, and my advocacy for other rape survivors. I'm hopeful that the judge will render a sentence which reflects the lasting damage and havoc that this man has wreaked upon the lives of dozens of women, over decades, with impunity.
Helen Hayes: "Put him in a woman's prison, they'll deal with him."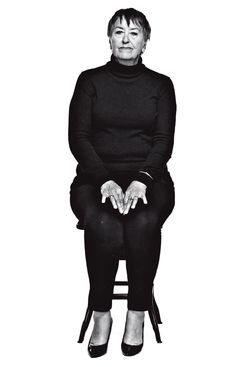 It's a strange day for me. I was just going to spend the weekend planting some flowers and thinking about my daughter's suicide. It was two years ago that my daughter hung herself, so I was feeling sad about that. My phone is just broken up … it's just hot: "he's guilty, he's guilty." I was in Michael's and I told a couple of people in Michael's and they looked at me like, "well, who's Cosby?" and I said, "don't worry, Trump will be next." I just wanted to cry for all the women. I'm just so happy for all of them, this might be their closure. It was a long hard road — I'm 83, reverse those numbers to 38, was when I had my encounter with Cosby. He's younger than I am, he gets ten years, what is that? One month for all of us. I hope he gets 150 years and he just dies in jail. Put him in a woman's prison, they'll deal with him.
Carla Ferrigno: "We got to see who he really is."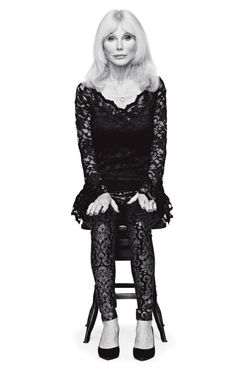 I was all worried for a long time that they were going to give him everything he needed and wanted. Consequences! I'm so happy for all the women involved. I was at my desk at home when I found out. Suddenly, the phone started ringing. My first thought was that justice came, and it worked. It's a wonderful day. I feel like something was finally accomplished. The day I was on Dateline was one of the hardest days ever. There were 29 of us, and we cried all day. Those women had never even met me, but they all came up and thanked me and hugged me for being a part of what was happening. It's so sad that what was done has lasted a lifetime. Everybody's excited. It's finally happened. I heard that he yelled out, is that true? [Yes!] Oh good! We get to see who he really is.
Victoria Valentino: "We are seeing justice at work at last."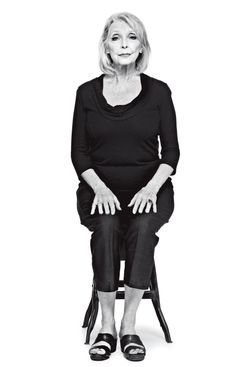 I never believed this day would come, but we are seeing justice at work at last, and I am overwhelmed with gratitude. I hope by our example, more women will have the courage to confront their perpetrators and find freedom in that, and become empowered.
Chelan Lasha: "I dreamt about this day years ago."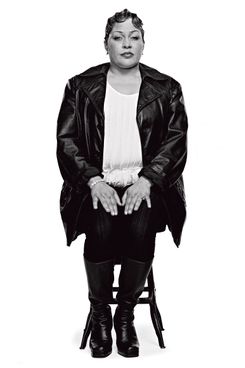 I just started screaming when I heard the verdict. My husband ran into the room and he was like "what's going on?" I was like, "We did it, he's guilty! Thank you Jesus!" It was the most happy, emotional day. I would have to compare that with giving birth. I dreamt about this day years ago and I always knew that, one day, I would see him again — and I knew it would be in a courtroom. That he's going to look at me again and remember what he did to me.
I was very nervous to testify. I had a lot of mixed emotions: I was angry, happy. I wanted to tell the truth and stand up for all women. And stand up for myself, finally. Everything just went out the window. I forgave him all at one time, I could look at him and tell he could remember the things I was saying. I plan at being at the sentencing — I pray that I'm there — and I'm looking forward to telling him "bye-bye!"
Marcella Tate: "It's like a light bulb has gone on."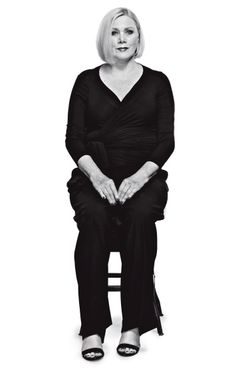 I was pensive when I heard that the verdict was coming back in. I wasn't sure that — even with the momentum now, all of this kind of information coming forward — people were really ready to take on these kinds of subjects. I feel comforted in this verdict. I'm hoping that those thinking of behaving that way will not do so in the future.
I'm really proud. I know the women who have testified, who have come forward, and I'm going to tell you something: As a group, these are intelligent and really grounded women. I have been very, very impressed. Three years ago no, I probably didn't think this day would come. The mountain was so high, because he was still touring. I was following the trial very closely. I know the tactics of defense attorneys, and nobody likes seeing their friends attacked, so that was very difficult.
It's like a light bulb has gone on, people are just so supportive and encouraging. The tide has changed in a lot of ways.
Louisa Moritz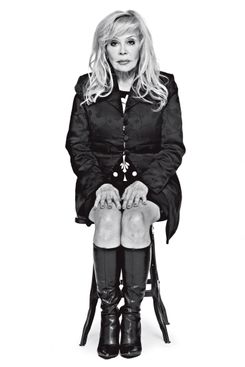 It is hard to celebrate something I have known for over 40 years. His strategy of defaming and lying about our true accusations will cost him further as my defamation case will now be going forward. I congratulate and support the other raped victims. I hope that others will still come forward to experience this vindication. Looking forward to the sentencing and the images of Cosby in handcuffs on his way to prison.
Patricia Steuer: "I never expected any of this to occur in my lifetime."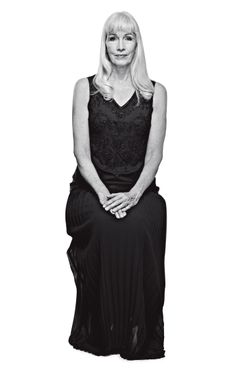 I did not think this day would come. I was preparing for either an acquittal or another hung jury, so when my husband showed me his phone that had the news on it that Cosby was guilty, I didn't believe it at first. And in the next few moments, I started to cry, and he put his arms around me — we were both in a pharmacy picking up prescriptions when this happened — and he started to cry too. I never expected any of this to occur in my lifetime — or the #MeToo movement, by the way — and I certainly didn't expect this outcome. I'm so happy for Andrea because she has carried the major load and done the heavy lifting on this. We've all contributed to the story and been of service to the story by coming forward with our own experiences with Cosby, but she's done the heavy lifting and I'm so grateful to her and I'm so happy for her.
I want women to know they don't have to be silent anymore. There has been enough of us now who have come forward to tell our story, and some of us have been met with disbelief and have not been treated very well, but we paved the paths for them. They don't need quite as much courage as we needed to come forward, because we've done it.
Lise-Lotte Lublin: "I've won already."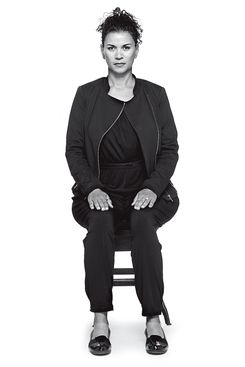 My husband Benjamin called me, it was about a quarter till 11, and I had a classroom full of 6th-grade students. He said, "They have a verdict," and I said, "Are you messing with me? Don't call me until 11:05 when I'm on my lunch break," and then not even three or four minutes later, he calls me back and says, "guilty," and I swear the air just pulled from my lungs. Guilty, on all three accounts. My body just started to shake, my stomach was turning in knots. All my kids were working diligently, and I thought, I'm about to lose it, I need to get out of this room. I just sat there at the phone for a minute and started to well up, and the shaking was so uncontrollable. I had to stop and remember I had a classroom. I walked back to my desk and collected my sub papers, printed them out, and went into slow motion. I looked at all the kids, and I looked at the clock, and then they got out. I sent them out the door and I started shaking again, and was like, You gotta get behind the wheel of a car and drive home. The whole time I was like, Do I have everything? Do I know what I'm doing? I drove a little bit slower and I called my friend. When I pulled up, my husband was standing outside and videoing me driving into the driveway. It's surreal. This opens such a huge door to helping victims to come forward, to letting perpetrators know that they're not going to get off because they have money in the bank. It's not going to be that easy anymore. It's time for this to go down. I am elated and all I can think is, I gotta talk to the girls, I gotta know what's going on. My husband and I are bouncing off each other. Steele called me personally, and you could hear the emotion in his voice. He was emotional and that was so beautiful. I know how important it is to him.
It's remarkable that it's finally here, and it went the right way. I don't think I ever truly felt defeated. I know that with my pain, I went after a change, and with that change, there was no defeat. If I change or help one person's life, I know that that's more important and more valuable, and there's no defeat in that. I know what this man has done, and people know, and they believe it. The #MeToo movement really tipped the scales on that. I've won already. I have control and I have the power over myself and what I get to say and do and change. And he will never have power over me again.
PJ Masten: "It's gonna be an avalanche."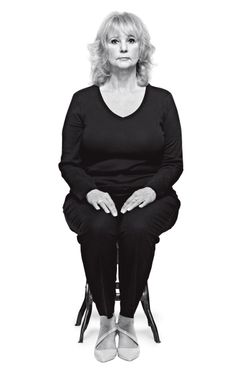 When I heard the news, I let out a primal scream. I fell to my knees and started crying. Finally, all of us 62 brave women ripped his mask off and exposed him for what he is: a prolific, serial rapist. I've been crying all afternoon. I was anticipating it, it's long overdue. Women are equal, we're not to be used as chattel, and we have a voice. We survivors were the first to come out, and we were the first to get justice. We set it in motion, so it's gonna be an avalanche.
The hardest part for me personally were the attacks from his supporters against us. The attacks and the threats, and "we'll sue you" — it was very difficult. But, perseverance — women are multitaskers, we took it, we handled it.
I'm gonna have a glass of wine, I'm gonna to have a nice dinner, I'm gonna to have a nice evening with my puppy and just lay low and enjoy the fact that he is going to be behind bars, finally.
Beth Ferrier: "It hasn't been a party, but hopefully we will get to celebrate together soon."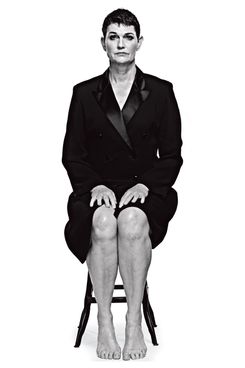 I was getting ready to take a shower when I heard the news. I was, every hour, just watching. My gut told me, this time, it was solid — like it was supposed to be, like it has been. I've been watching the trial very closely. I have not been able to comfortably enjoy much because of every moment of this trial and the last trial. I was personally invested in it. I wish I could be there, wish I could be hugging them, giving my total support. I'm beyond proud to know these women, these 62, to be a part of this. I'm hoping that all of us will have a chance to go before him for sentencing. "You remember me, don't you Cosby?" It's a victorious day, a glorious day: Andrea Constand holiday day! It's outstanding to be a part of it. It hasn't been a party, but hopefully we will get to celebrate together soon.
Heidi Thomas: "David can win and beat Goliath."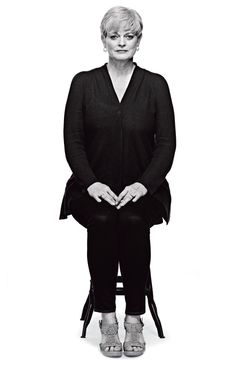 I'm still a little bit in a state of shock. I was in a meeting, I didn't know anything until about 1 o'clock, I come out, I'm getting into my car and I turn on my phone and it blew up. My phone was dinging for four minutes straight, and I'm reading all of this stuff, and I just sat there in my car just going "oh … my goodness." I'm not even sure quite possibly that I've processed it yet.
I am hopeful that this shows all of us normal, everyday people that David can win and beat Goliath. I'm hopeful that what this verdict does is take all the momentum of this issue and allow people to feel like they can be empowered to speak up and to take action — to go in and take a rape kit if you've been attacked, and to pursue it, to take it to the courts. It can work. We hear so often, "our justice system is a mess," and this is proof that it does work. It doesn't matter who you are, how rich and powerful you are, how famous you are. When you are guilty, the justice system is gonna figure it out.
Jewel Allison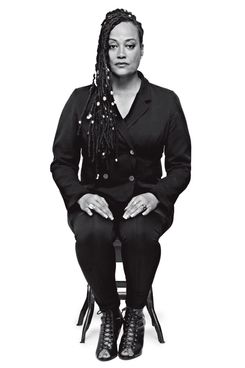 I am overjoyed.
Kelly Johnson ("Kacey"): "It's been a long, long road."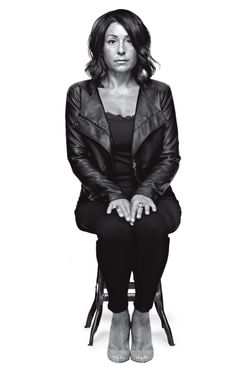 I was a part of the first trial last year, and I was the only other accuser allowed to testify. After that came back with a hung jury, it was devastating. You just called me "Kacey," because that is the pseudonym I'd gone by for a long time. I was thinking about it this afternoon, after I heard the verdict. At the beginning [of last trial], I was the first witness called, and I had to state my full name for the record, and I said "Kelly Johnson." I heard my voice go through that microphone and me saying my name out loud for the first time and I felt a sense of strength and courage for saying my name out loud. I feel like I've been one of the least outspoken of all of the brave women, and no longer have to go by that pseudonym. I am able and proud to say that my name is Kelly Johnson, I was a victim of Bill Cosby's, I am now a survivor, and he's been found guilty of all three charges.
I really didn't think I'd see this day. After the devastation of it being a mistrial last year, I didn't want to get my hopes up. Last year's trial had such a different feel and tone and tenor — but of course, that was before #MeToo and everything else. That made me cry a little bit too, because I felt like my testimony wasn't enough to assist Andrea. I understand now that it took more than one other witness to make it happen.
My mother would like for me to feel happy now. I think she feels that all these years, my happy meter has been lowered. I also spoke to my son, [crying] he's 24, he's very happy too.
I'm thrilled, when you hear the tears — it's been a long, long road, but here we are.
Kathy McKee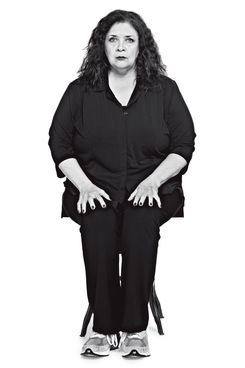 Alleged assault: between 1973 and 1974
I'm relieved. A load has been lifted. Victims are victorious!
Linda Kirkpatrick: "The battle has been won but the war wages on."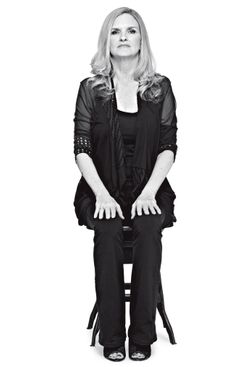 I was at work when all this chaos started happening. I needed to go home. I was FaceTiming with one of my survivor sisters, and getting texts from survivors, so in real time I could see the news. I had already been receiving tweets from reporters at the courthouse. I was just overwhelmed with gratitude, for the strength that Andrea Costand showed; the prosecutor, Kevin Steele, who wouldn't let it go; the detectives who were so kind and compassionate; and all the courthouse staff. I'm just so grateful, more than anybody, for the jury. They were sequestered from their family and their lives for so long. Without a jury to do that, we wouldn't have any justice.
It's been a long and risky journey. We've been blamed, shamed, revictimized, and I myself have received death threats over the last three-and-a-half to four years. At least 60 brave women stood up and fought these adversaries. I needed to renew my sense that the war wasn't over. I knew that the defense was going to attack all of us. We're still being dragged by our hair into the cave, we're just wearing better shoes. Bill Cosby for me was just a battle. This battle has been won but the war wages on. We showed [other victims] the way. That's our responsibility, to show them that it's okay to come out into the light. We have to stick together. To hear Gloria Allred say that in 42 years of being attorney, this was her most joyous verdict ever? That this is her proudest day? Do you know how that makes me feel?
Today, I have to go back to work. I'm looking at these young men, high-school kids, and college kids that I try to mentor along at my bakery, and they are just as excited. I'm getting texts from high-school kids saying, "It was all worth it." That for me is my proudest moment, showing my daughter the way, who's 28, and my daughter-in-law. I'm wearing a button that says "We Stand in Truth." I guarantee you that we, the unknowns, the not A-list actresses, primed the pump, and then we stepped back. We got it ready.
Autumn Burns: "We were the first 'Me Too's,' weren't we?"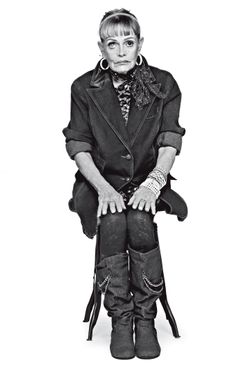 At first I started crying. I never cry! I was listening to the news, and seeing how fast he was walking out with his cane … at first he hobbled in. Truthfully, I was shocked that it finally came full circle. It's a joy. It's been a thing I've carried around for so many years. When I did speak up, they called us whores and liars. I thought, who would lie about something like that? It's joyous. I'm very happy. I'm happy I finally got to cry a little. We were the first "Me Too's," weren't we? I thought, I thought it was us! I'm going to have a great day, me and my little service dog, all three pounds of him. We got em!
Janice Baker-Kinney: "This victory is just the beginning."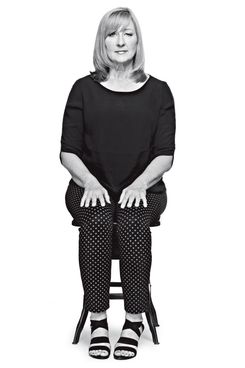 I am overwhelmed with joy, relief, and gratitude. Joy that finally, justice has been served. Relief that the years of this toxic chain of silence has been broken and we can now move forward with our heads held high as survivors and not victims. And gratitude; so much gratitude for our fierce and steadfast supporters, my fellow sister survivors, Kevin Steele and the entire District Attorney's office and to the men and women on this jury. I am so grateful that this jury was able to distinguish the facts and really hear our pain versus the defense's shameful fictional nonsense, their vitriol and their stereotypical victim blaming. I would also like to thank my attorney, Ms. Gloria Allred, for her compassion and relentless fight to represent those of us who otherwise may not have been heard. Her tenacity has inspired many of us to continue our mission of eliminating the Statute of Limitations for sexual assault nationwide. This may be the end for Mr. Cosby but this victory is just the beginning for many of us, to fight for justice, to do the right thing, and to support every person who has ever been shamed and humiliated and blamed. May this verdict open the floodgates to those who have been hiding their shame for far too long and give them the courage to come forward. You are not alone. We hear you and we believe you. Thank you.