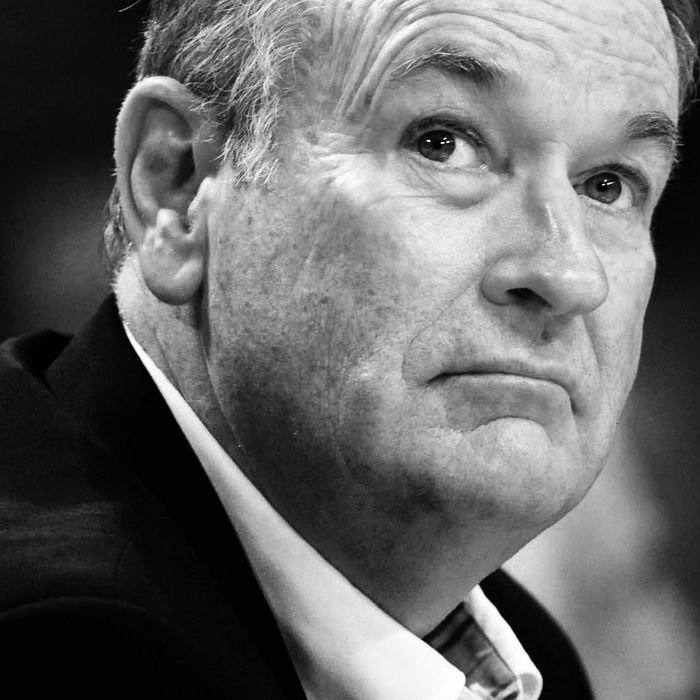 Ex-Fox News host Bill O'Reilly.
Photo: ©2009 GAMEPIKS 310-828-3445/Corbis via Getty Images
A New York federal judge rejected Bill O'Reilly's request to keep three of his sexual-harassment settlements private, revealing never-before reported details that display just how far the ex-Fox News Host went to silence his accusers.
Almost exactly one year ago, O'Reilly was fired from Fox News in the wake of several sexual-harassment allegations. At that time, it was reported that he had reached five settlements, altogether totaling about $13 million, but much has surfaced since then. In October 2017, it was reported that he had reached a sixth, $32 million settlement. Two months later, three women sued him for defamation. Just last month, a fourth woman filed her own defamation lawsuit.
On Tuesday, Judge Deborah Batts made public numerous shocking details that O'Reilly wanted to bury about the agreements between himself and Rachel Witlieb Bernstein, Andrea Mackris, and Rebecca Gomez Diamond — the first three women who filed the defamation lawsuit against O'Reilly.
"Defendant O'Reilly has not even come close to rebutting this First Amendment presumption [of access to court documents]," Batts wrote in an opinion. "O'Reilly only refers to generalized 'privacy interests,' 'embarrassing conduct' and the overarching policy goals of maintaining confidentiality in private agreements. He does not articulate what privacy interests he holds, or how redactions or sealing would be narrowly tailored to achieve those interests."
According to new details, which were reported by Deadline, former producer Witlieb Bernstein received a settlement of about $106,466 (minus deductions) in 2002. In her agreement, she was barred from criticizing Fox News or any of its employees, and were someone to ask her about her grievances, she was reportedly told to respond, "the matter has been resolved" (or "settled").
Mackris, a former producer on The O'Reilly Factor, sued O'Reilly for sexual harassment and received a $9 million settlement in 2004; these details were already known. What is new information, though, is that her agreement demanded she turn over all evidence in which she conversed with O'Reilly — and furthermore, to act like such evidence never existed. Her settlement also required that she "lie — even in legal proceedings or under oath — if any evidence becomes public, by calling evidence 'counterfeit' or 'forgeries.'"
The last settlement made public was Gomez Diamond's, a former Fox Business News host. She settled for $3.25 million, an amount that was previously undisclosed, and was prohibited from discussing her payout with anyone other than her tax advisers. Her accountant was also forced to sign a confidentiality agreement.
O'Reilly has continued to deny the allegations.