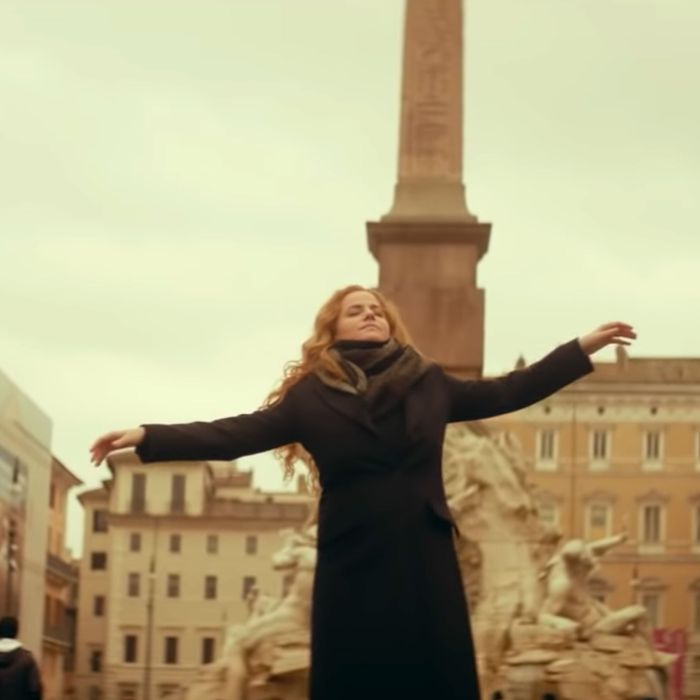 One of the most iconic jewelry moments in cinema is Elizabeth Taylor as Cleopatra, dripping in serpentine jewels by Bulgari in the 1963 film. Fifty-five years after the movie came out, Bulgari has dipped into the world of cinema again — this time, behind-the-scenes at the Tribeca Film Festival. As TFF's official jeweler partner, the Italian house produced two short documentary films about barrier-breaking Italian women, partnering with Tribeca Studios to develop the films to be screened at the festival. "The messages go beyond the art of the jewelry," Jean-Christophe Babin, global CEO of Bulgari, told the Cut. "They're about bold, daring, passionate, Italian women and their role in society beyond the caricature of la mama. The movie is not designed to show jewelry, it's designed to show the woman."
The two films focus on real women who are thriving in male-dominated spheres of Italian society. The first, a documentary titled Conducting a Revolution, tells the story of opera conductor Speranza Scappucci. It follows her as she conducts the opera "La Sonnambula" at the Teatro dell' Opera di Roma — and highlights that 95 percent of professional conductors around the world are men. The film is directed by an Italian filmmaker, Bella Monticelli.
The second film focuses on the rock-n-roll world of The Litas, a group of female bikers based in Rome, and it's directed by award-winning filmmaker Nina Meredith. From the seats of their Harley Davidsons, three Litas talk about their lives as policemen, motorcycle-store owners, and directors. There may not be any jewels in these films, but there's plenty of envy-worthy Italian dolce vita. Watch them below.
Conducting a Revolution
The Litas