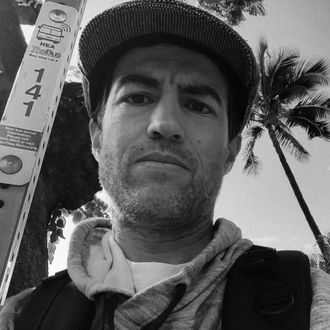 Sebastian Woodroffe.
Photo: Sebastian Woodroffe/Facebook
A Canadian man who traveled to Peru to study plant medicine was killed by villagers after he was accused of murdering a local shaman, Reuters reports.
Forty-one-year-old Sebastian Woodroffe had visited the Amazon several times since 2013, primarily to search for "deeper meaning" and experiment with ayahuasca — the traditional hallucinogenic drink that has become increasingly popular with foreign tourists over the past few years.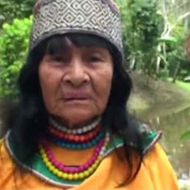 After 81-year-old Olivia Arevalo Lomas — a traditional healer and indigenous activist — was shot last Thursday near her home in the region of Ucayali, suspicion turned to Woodroofe, who was believed to be a client of hers.
On Friday, a video of "a man groaning in a puddle near a thatched-roof structure as another man puts a rope around his neck and drags him with others looking on" was posted online. Police recovered and identified the body as Woodroffe's on Saturday. The Peru Ombudsman's Office called his murder a "lynching."
As the Washington Post pointed out, Lomas is the latest of several indigenous people to be killed in the region recently and that locals perceive "a double standard exists in the way indigenous people are treated in the criminal justice system."
Authorities are currently investigating both murders.