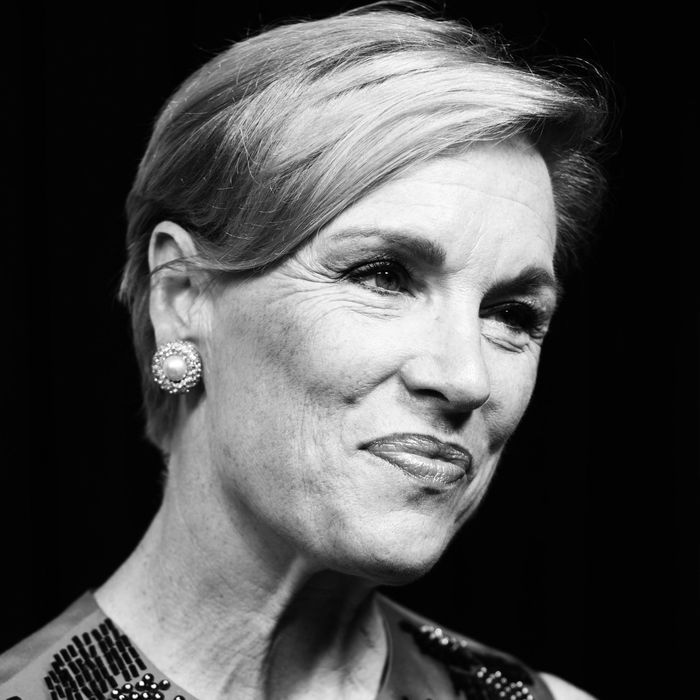 Cecile Richards.
Photo: Lilly Lawrence/Getty Images
After spending more than a decade with the organization, Cecile Richards is bidding farewell today to Planned Parenthood, where she has proven her unwavering commitment to ensuring people have access to the reproductive health care they deserve.
Richards has led the country's largest reproductive health provider since 2006, during which she's fiercely — and gracefully — fought back against a constant stream of anti-abortion legislation, much of which has specifically targeted Planned Parenthoods around the country. Even in this hostile political climate, under an administration that's commited to rolling back women's reproductive rights, Richards has been "grateful" to run the organization.
"For me, it's been an incredibly gratifying year because of the outpouring of support from folks," she told the Cut earlier this year. "A lot of times people do say to me 'Oh my god, how are you doing?' But I am so grateful to have this job right now."
But after 12 long years, Richards decided it was time for her to step down.
"It's hard to leave, but I'm ready to step aside and have someone else take on the responsibilities at a time where I think we're incredibly strong in this country," she told CBS This Morning earlier this month.
While its unclear where she'll go next (she didn't totally squash rumors that she'd run for political office) or who will replace her, Richards indelible mark on Planned Parenthood will not soon be forgotten. To thank her for her advocacy and leadership, people took to Twitter to express their deep gratitude for the soon-to-be former president with the hashtag #ThankYouCecile.