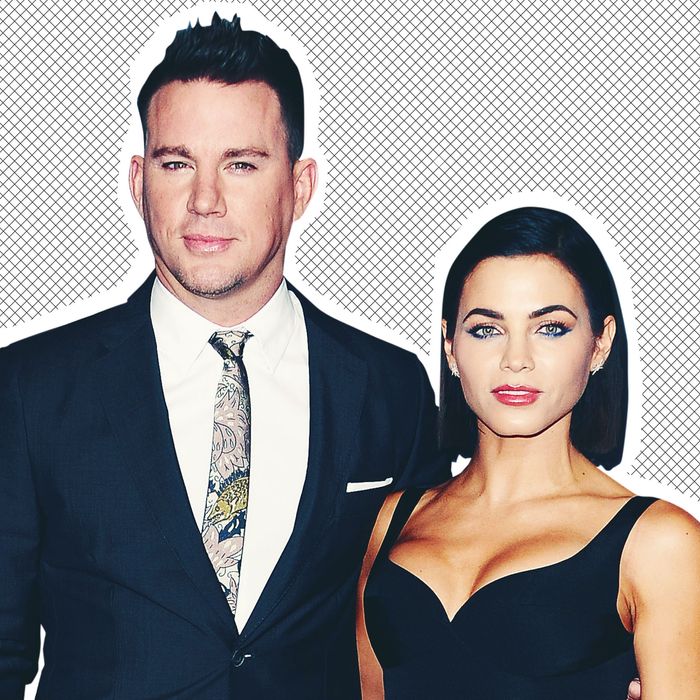 Channing Tatum and Jenna Dewan.
Photo: Getty Images
Welcome to You Know What I Heard, the Cut's weekly celebrity gossip column about the peregrinations of the rich and famous.
Last night, in a lengthy, loving joint-statement posted to Instagram, Channing Tatum and Jenna Dewan announced their decision to separate. The two have been married for nine years; they met in 2005, on the set of the classic romance Step Up.
In the last few months, Tatum and Dewan have exhibited some telltale signs of a looming divorce: Dewan attended the Vanity Fair Oscars party alone, and in February, she appeared on the cover of Health, telling the magazine that her marriage wasn't perfect, and that she and Tatum had days where they didn't like each other very much. She also offered an interesting definition of marriage, in general: "I don't think there should be any expectation, any sort of 'You're bonded to me for the rest of your life,' thick and thin. I think that's an older generational thought."
Lauren Ashley Smith, a writer on The Rundown With Robin Thede, predicted Tatum and Dewan's split months ago, based, in part, on a sharp decrease in the couple's performative Instagram activity.
As for what went wrong, "Page Six" is reporting that work schedules kept the couple apart. People, meanwhile, reports that Tatum and Dewan have been separated for some time, and that Tatum moved out of the family home months ago. (Tatum and Dewan share one daughter: Everly, 4.)
For now, my only prediction is that Tatum's Magic Mike co-star Olivia Munn will somehow surface in the lower-level tabloids in connection with the divorce. Not because I think she and Tatum have anything to do with each other romantically, but because her name always seems to get thrown in the mix when it comes to big celebrity breakups. This year alone, she was linked to Chris Pratt (after his split from Anna Faris), and Justin Theroux (after his split from Jennifer Aniston). In both cases, Munn "took to Instagram" to refute the rumors and rail against the tabloid industry, generating secondary news cycles with her at the center. Her MO is similar to that of our next couple, actually …
Blake Lively and Ryan Reynolds want you to know that they are absolutely not getting divorced. The two attended the New York premiere of John Krasinski and Emily Blunt's new horror film A Quiet Place together last night, smiling for the cameras in order to respond to a news cycle of their own creation. It all started a few days ago, when Reynolds tweeted out a report from IBTimes India (aggregated from OK!) about how he and Lively were struggling to spend "quality time" together.
Reynolds's response inspired 26,000 retweets and dozens of tabloid stories about the state of their marriage. (People found a source to say that Reynolds and Lively are "1,000 percent solid and couldn't be more in love.")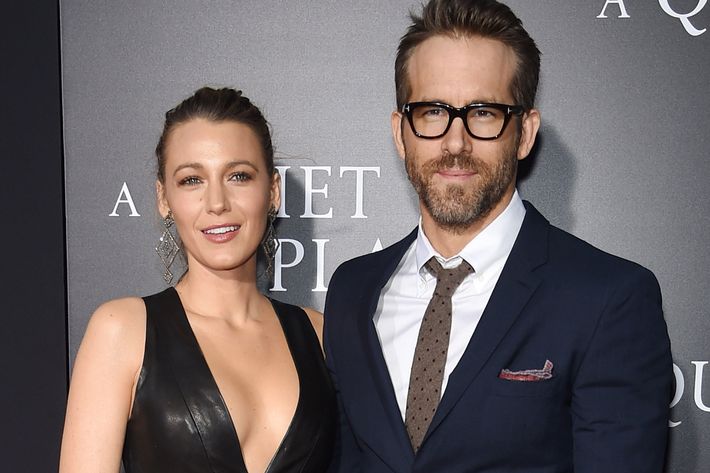 How many people had even seen that IBTimes India story before Reynolds tweeted about it? Doesn't matter now. Last night, Reynolds and Lively cruised into another phase of the news cycle, making their "first public appearance" since responding to rumors about their marriage. And they did so at an event where another couple was supposed to be the focus.
Can you imagine Blunt and Krasinski pulling something like that?
Does Tobey Maguire have a new girlfriend? Since announcing his split from his wife, the celebrity jewelry designer Jen Meyer, in 2016, he hasn't appeared in public with anyone special. Mostly, he's been photographed on yachts with Pussy Posse captain Leo DiCaprio and an assortment of unnamed models. But in the last week, he's been papped with the same petite brunette twice, in New York and Los Angeles. Yesterday, they were spotted outside a gym in L.A.; she was wearing a sports bra, and he was carrying a vape. Last week, they were seen walking around Manhattan, and both of them were carrying vapes.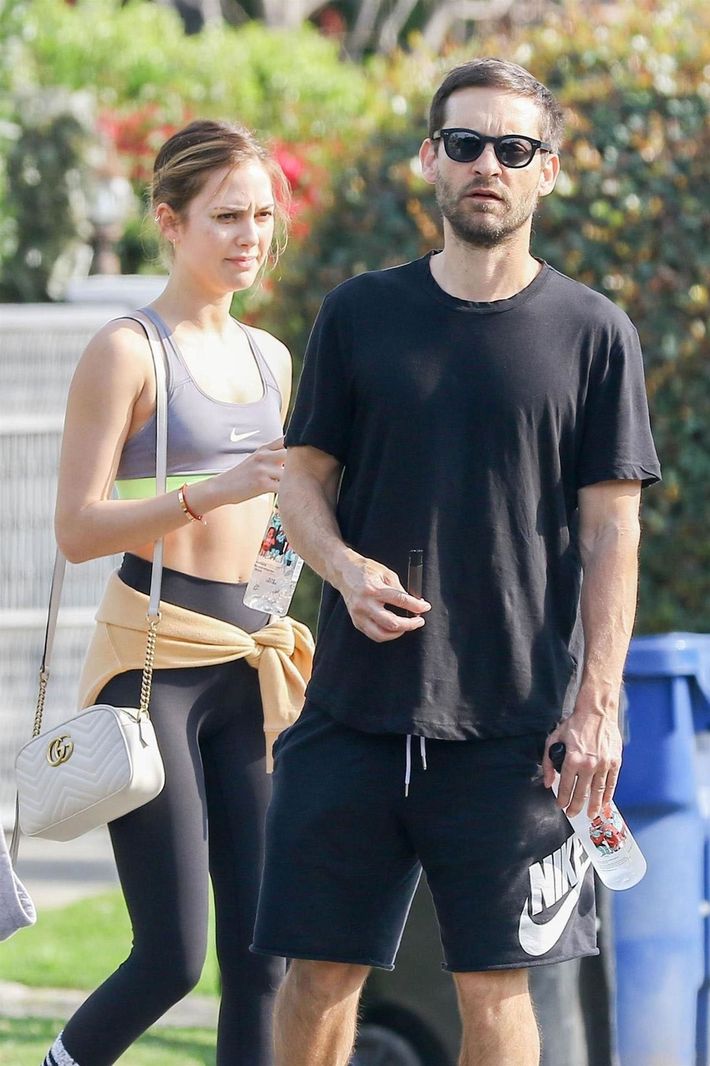 Interestingly enough, Meyer was also in New York last week, and she posted this photo with Maguire at the Whitney Museum.
It's safe to assume that Meyer and Maguire were in New York with their kids (Ruby, 11, and Otis, 8). So this girlfriend of Maguire's is serious enough to travel with the family? But there's one more wrinkle to consider: People reported last week that Meyer and Maguire have yet to actually file for divorce.
If you know anything about Maguire's mystery brunette or this arrangement in general, let me know.
Update, April 4: A tipster told The Cut that the mystery brunette is Tatiana Dieteman. She is — surprise! — a model. We've reached out to her modeling agency and a rep for Maguire for comment.
DiCaprio, meanwhile, is still dating the model Cami Morrone, who was born the year Titanic was released. They were photographed getting breakfast together last week in West Hollywood.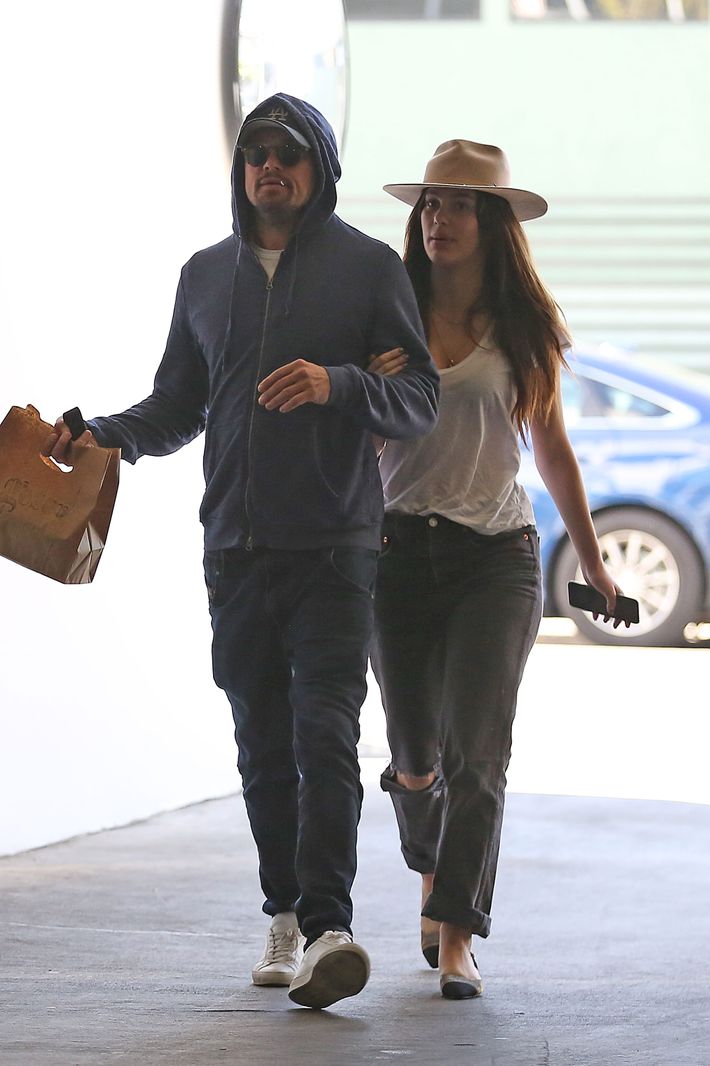 One small blessing from this week:
Paparazzi caught Matt Damon getting shit on by a bird.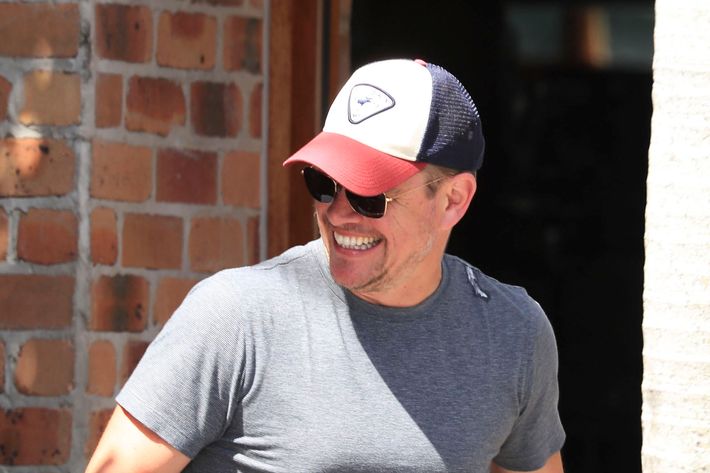 Finally, I'll leave you with this photo of Jonah Hill and Ashley Olsen having a smoke and a stroll on Easter Sunday. They were with Sara Moonves, the daughter of Les Moonves and the style director at W. Hill and Olsen have been friends since high school, and don't you love it?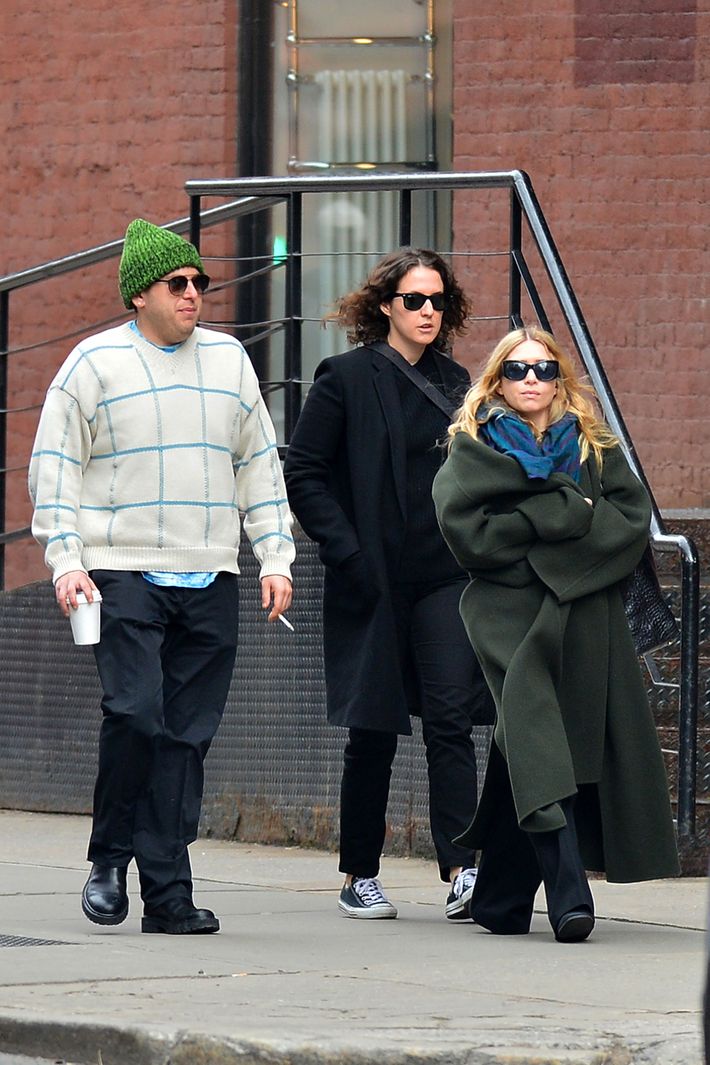 Thanks so much for gossiping this week. Don't forget to email me at allie.jones@nymag.com, send me a message on Twitter, or contact me on Signal, if you'd like to chat.