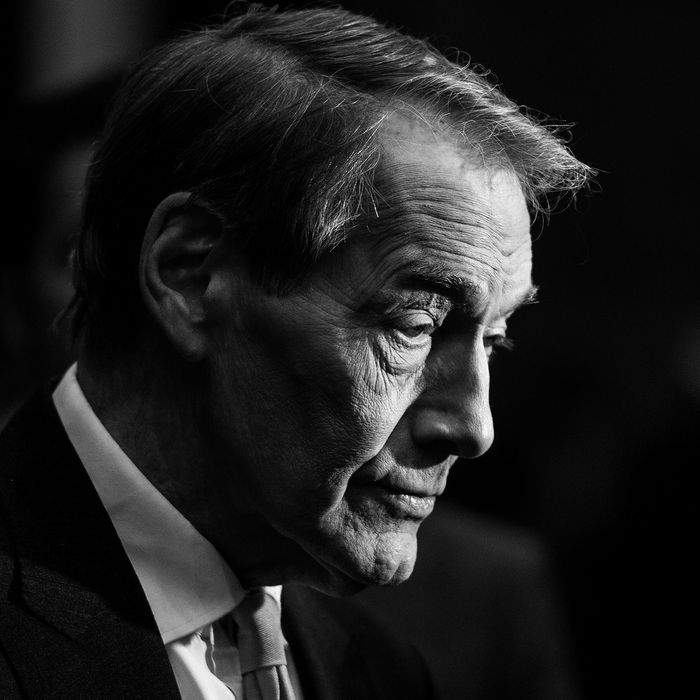 Charlie Rose.
Photo: Roy Rochlin/Getty Images
Last fall, in the wake of sexual-harassment and assault allegations against Hollywood producer Harvey Weinstein, a surge of similar accusations came out against several powerful men — including acclaimed journalist and (now former) CBS This Morning co-host Charlie Rose. Now, "Page Six" reports that the Washington Post is working on a new bombshell exposé about Rose's alleged misconduct, and executives at CBS are reportedly "freaking out."
In November, the Post spoke with eight women who accused the longtime TV host of making unwanted sexual advances, walking around naked in front of them, groping their buttocks, breasts, and genital areas, and other disturbing behavior. Shortly after, additional reports emerged with further allegations of sexual misconduct. Rose was fired from his post at CBS as a result, and PBS also terminated its relationship with the iconic journalist.
The Post is now reportedly working on a follow-up exposé about Rose, and multiple sources told "Page Six" that CBS execs are panicking about it. Many of them are reportedly worried they'll be accused of "turning a blind eye" to Rose's misconduct — and are also apparently trying to use NDAs to prohibit potential sources from talking to the Post. Per "Page Six":
"There are a lot of executives looking around corners, hoping they're not named in the story," an industry insider told us. "[CBS is] trying to suppress [the story] by using the NDAs." Meanwhile, said the source, "[CBS News president David Rhodes, CBS This Morning executive producer Ryan Kadro, and 60 Minutes executive producer Jeff Fager] are all waiting for the other shoe to drop."
Another source told the gossip column, "A lot of people have NDAs, and CBS [execs] have told staff who they believe have spoken to the Washington Post that they'll enforce them." A different insider, meanwhile, accused CBS of "hypocrisy," since they painted former Donald Trump mistress Stormy Daniels as brave for breaking her NDA to talk about her affair during her 60 Minutes interview.
CBS declined to comment for the "Page Six" report.