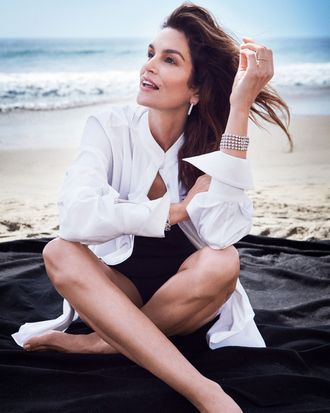 Cindy Crawford in
Town & Country
.
Photo: Victor Demarchelier
After four decades working as a supermodel, Cindy Crawford has more than a little perspective on the industry. Now, at the age of 52, she's passing down her dos and don'ts to her two model-children, Presley, 18, and Kaia Gerber, 16, both of whom have long careers ahead of them.
"Of course I worry," Crawford says of her kids working in fashion, in a new cover story for Town & Country magazine, which was revealed Wednesday. "But let's be honest. My kids are blessed in that business because they aren't coming in as unknowns. People know that I will come after them if they mess with my kids."
Working in fashion has always had its dangers, but it wasn't until recently that their pervasiveness to came to light, specifically regarding sexual harassment and assault. When pressed, Crawford said that she luckily doesn't have a #MeToo story to share; she is, however, all too familiar with the pressures models face on set.
"Look, I've done nude photos, lots," Crawford tells T&C. "The only ones I regretted were the ones that I kind of got talked into. I don't want my children to ever look back and think, Gosh, I wish I hadn't done that. I want to empower them to just say, 'I'm outta here.'"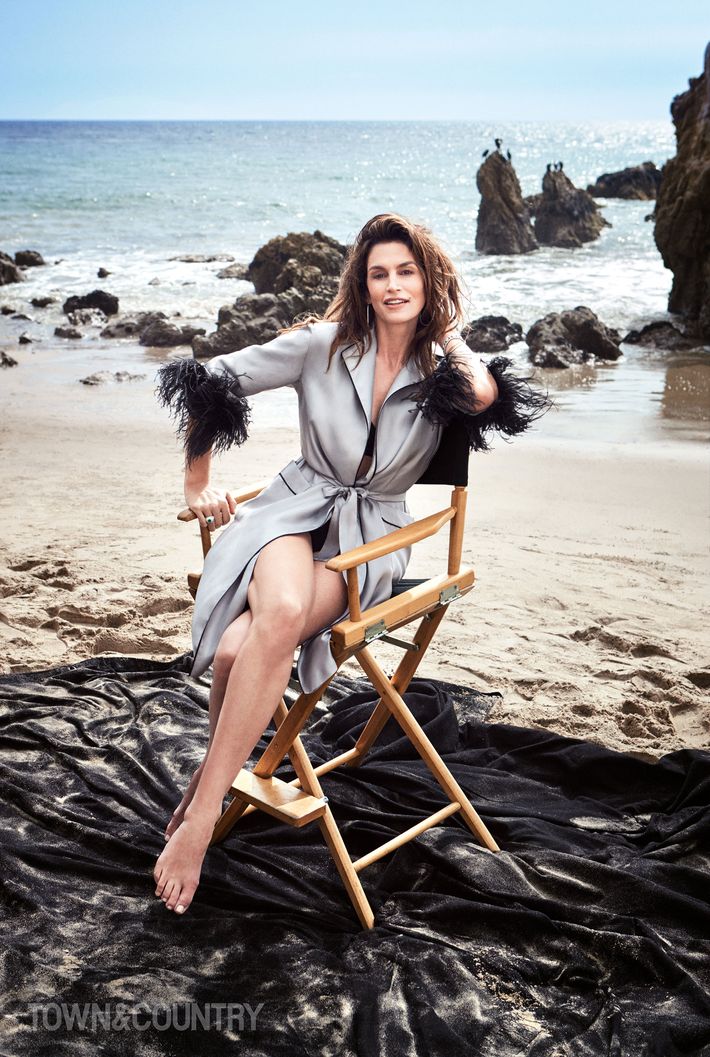 As evidenced by an endearing Instagram exchange between Crawford and her daughter this winter, the two seem as close as a mother and her teenage daughter can be.
"We talk every day, at least, and text," Crawford says of Kaia, who is the new face of Daisy by Marc Jacobs, among other prestigious gigs. "If she doesn't text me back within 15 minutes, I do one in all caps and a lot of exclamation points. Just respond, okay? Or else I'm going to track you through your Uber account."