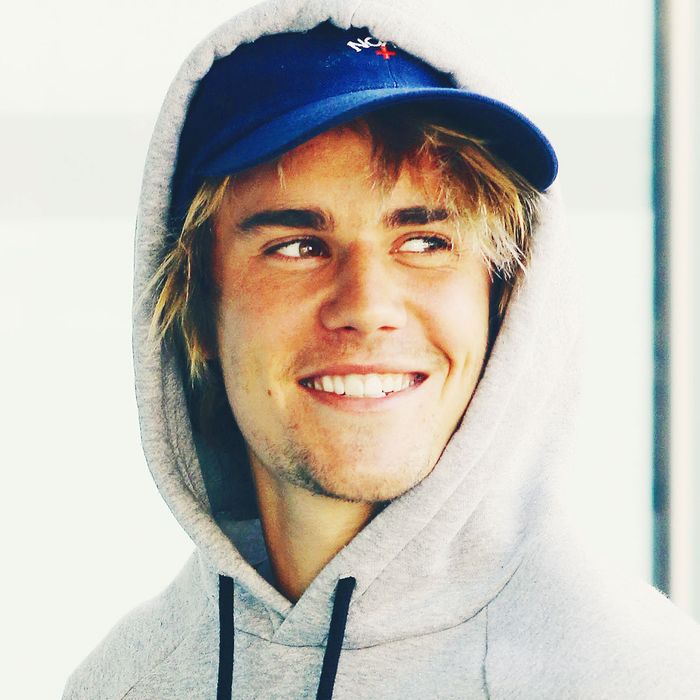 Justin Bieber.
Photo: Broadimage/REX/Shutterstock
This year's Coachella (and music festivals in general, as well as the world and human society) was 100 percent defined by Beyoncé's truly stunning and history-making performance. But on a far, far, far, far, farrrrrrr … far less important note, "Better at 70" tattoo-haver Justin Bieber was also at Coachella — where he danced like he clearly hoped no one was watching, since he wasn't wearing any shoes or a shirt.
As seen in the video shared on Twitter, Bieber once again decided to take off his shoes (which were actually Louis Vuitton mules) and dance shoeless (while still wearing his Vetements socks, which he also wore with his mules) to some Coachella tunes with friends while in the festival's crowd. Bieber also ditched his matching Hawaii-style shirt for his performance.
But never fear, Bieber — who traveled to the festival in a private jet, which you'd think would have afforded him enough space to pack an appropriate outfit to wear in such a public setting — also danced while wearing his shirt and mules (and a floppy hat) at another point during the festival.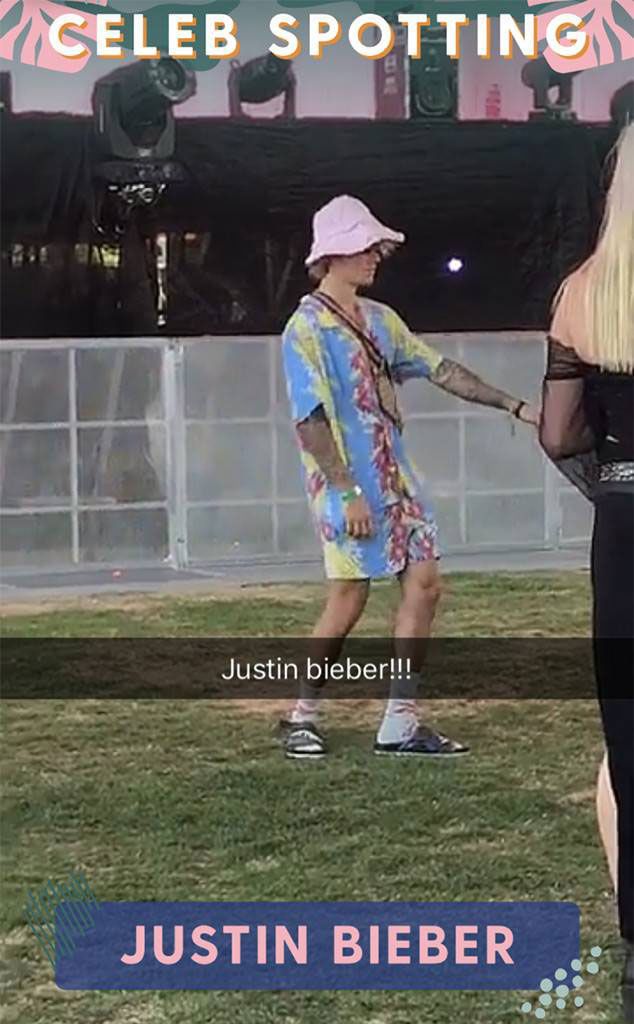 Okay, now that we've acknowledged this, it's time to get back to obsessing over Beyoncé's performance.