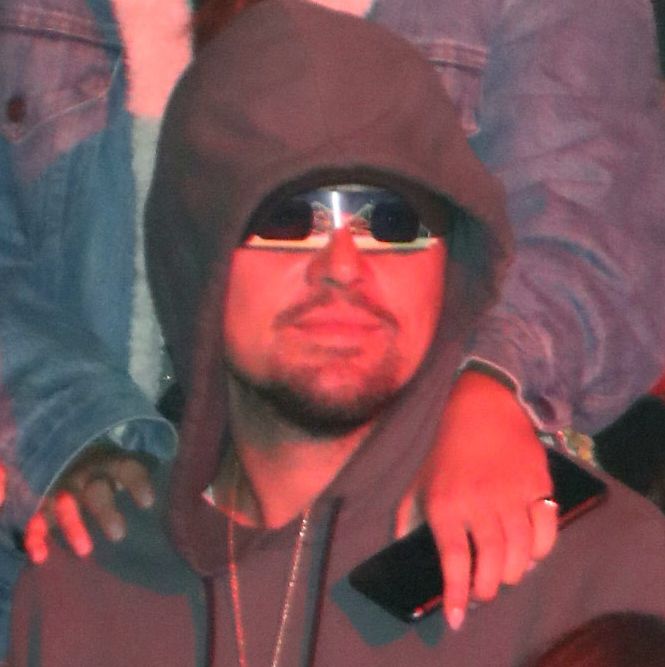 Sneaky.
Photo: Cassidy Sparrow/WireImage
Whoa! Who's that guy there? The one with the neck beard who's flanked by beautiful 20-something models and wearing 3-D glasses in public at a non 3-D event? Oh, that's just good ol' Leonardo DiCaprio, 43-year-old actor and Master of Disguise, enjoying his time at the Coachella Valley Music and Arts Festival in Indio, California, this weekend.
According to E!, the Pussy Posse founder was "keeping it low-key" and "trying to stay under the radar" at Coachella, which he accomplished by wearing "his typical newscap hat and 3-D glasses." That's smart, because people don't generally want to talk to someone who's wearing 3-D glasses outside the walls of a 3-D film theater.
This is not the first time Leo's attempted to go incognito at Coachella, but he has definitely upped his game. Last year, he and Orlando Bloom went deep undercover in a pair of baggy hoodies.