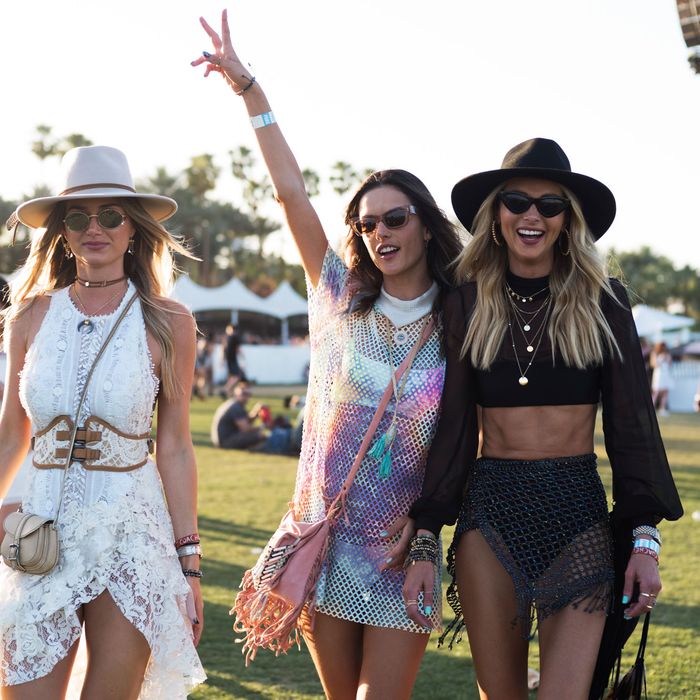 Photo: Timur Emek/GC Images
Ah, Coachella: That beautiful time of the year when people who possess wide-brimmed hats, lace bralettes, cut-off denim shorts, washboard abs, and disposable income make their annual pilgrimage to the Empire Polo Club in Indio, California, ostensibly for "a music festival."
The 2018 festival has been replete with celebs of all kinds — Victoria's Secret models, social media influencers, musicians, reality TV stars — some of whom have totally nailed the 'Chella look, while others have missed the mark. Below, all the celebrities spotted at Coachella, ranked from lowest to highest by how music festival they look.
Lisa Rinna
Amelia and Delilah Hamlin clearly did not give their mom fashion tips before the festival, given her look is very "woman with managerial position at luxury goods company in south Florida steps out for lunch."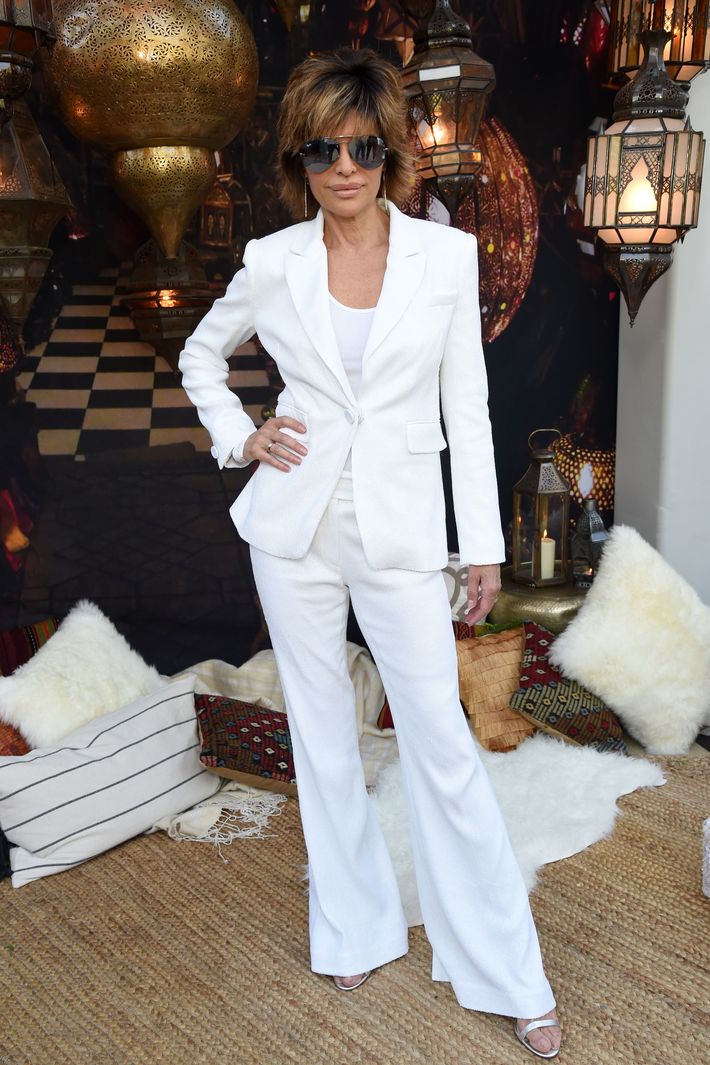 Paris Hilton, Erin Foster, Olivia Culpo, Rachel Zoe, Whitney Port, Victoria Justice, and Sara Foster
While white lace — and lace, in general — is a music festival staple, all those white stilettos: not ideal.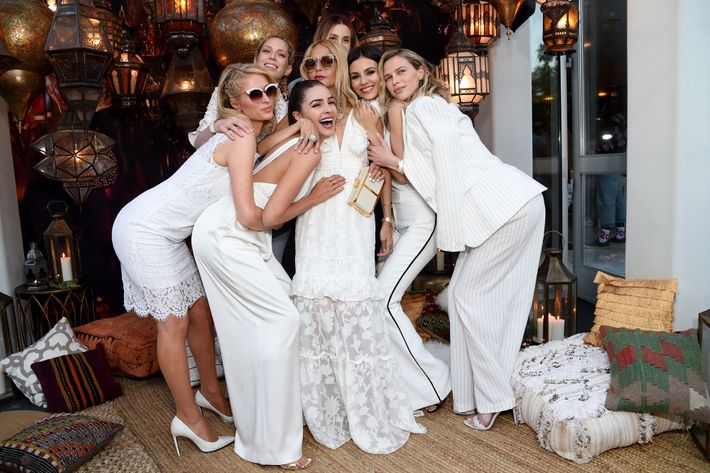 Emily Ratajkowski
This white dress was a bold choice for a woman who loves to smother herself in spaghetti. Too resort-wear for Coachella.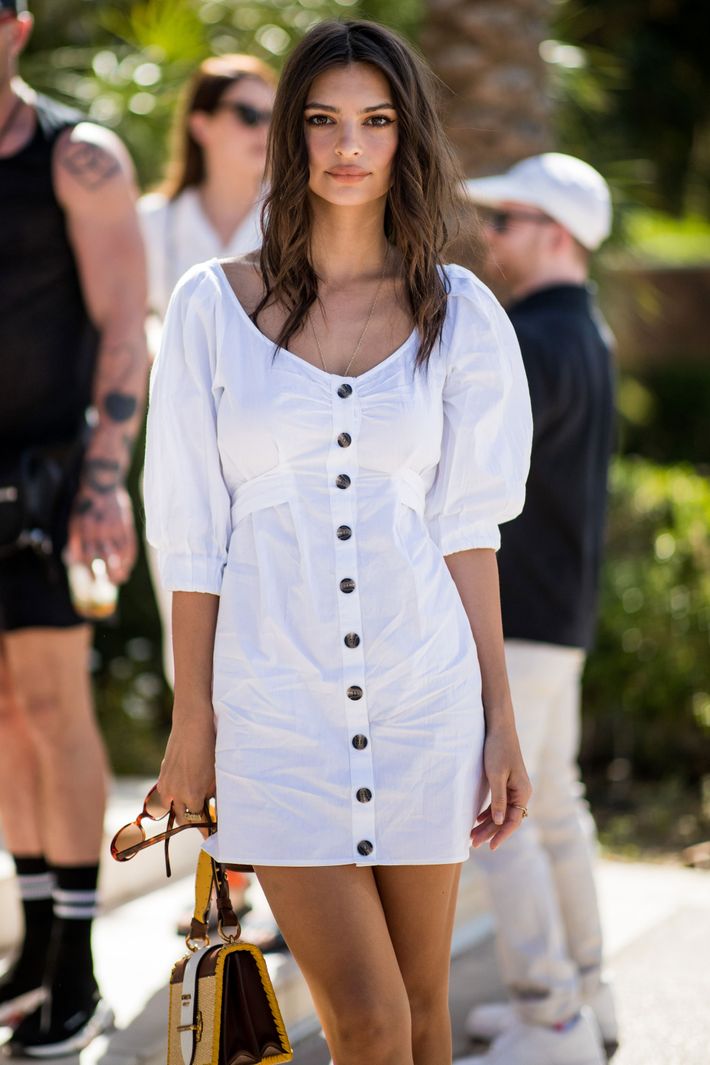 Normani Kordei
Former Fifth Harmony member Kordei was spotted at Rihanna's Fenty x Puma pool party.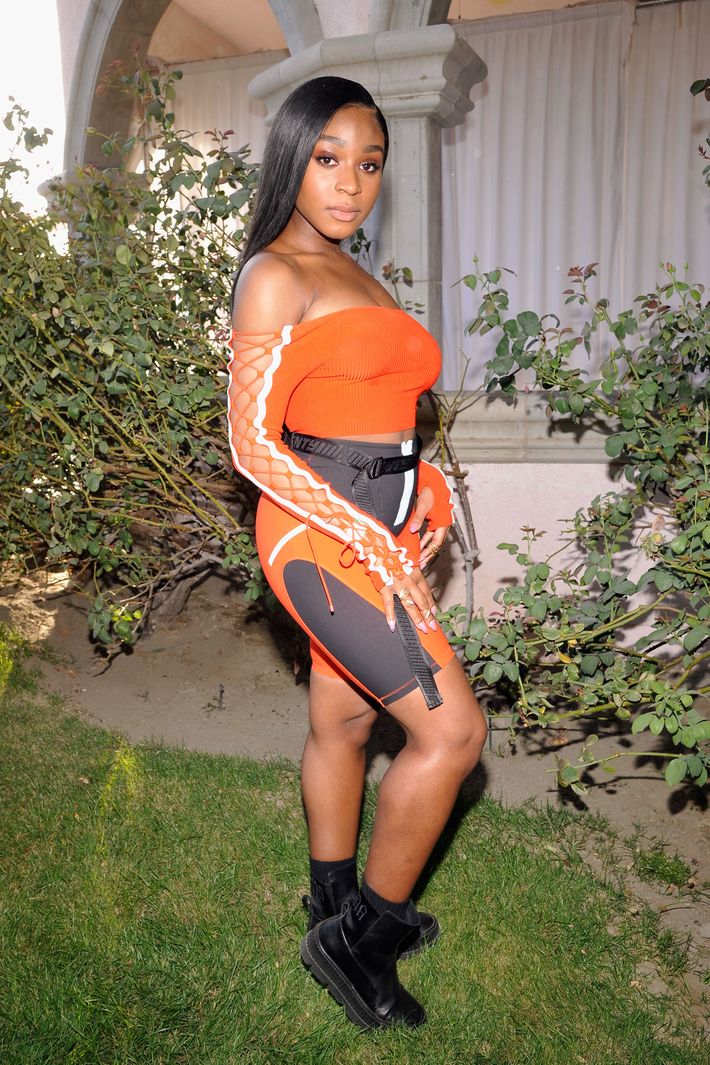 Shay Mitchell
The Pretty Little Liars actress wore a black bra top and white denim shorts to the Revolve Pool Party — an appropriate outfit for the event, though not super festival-esque.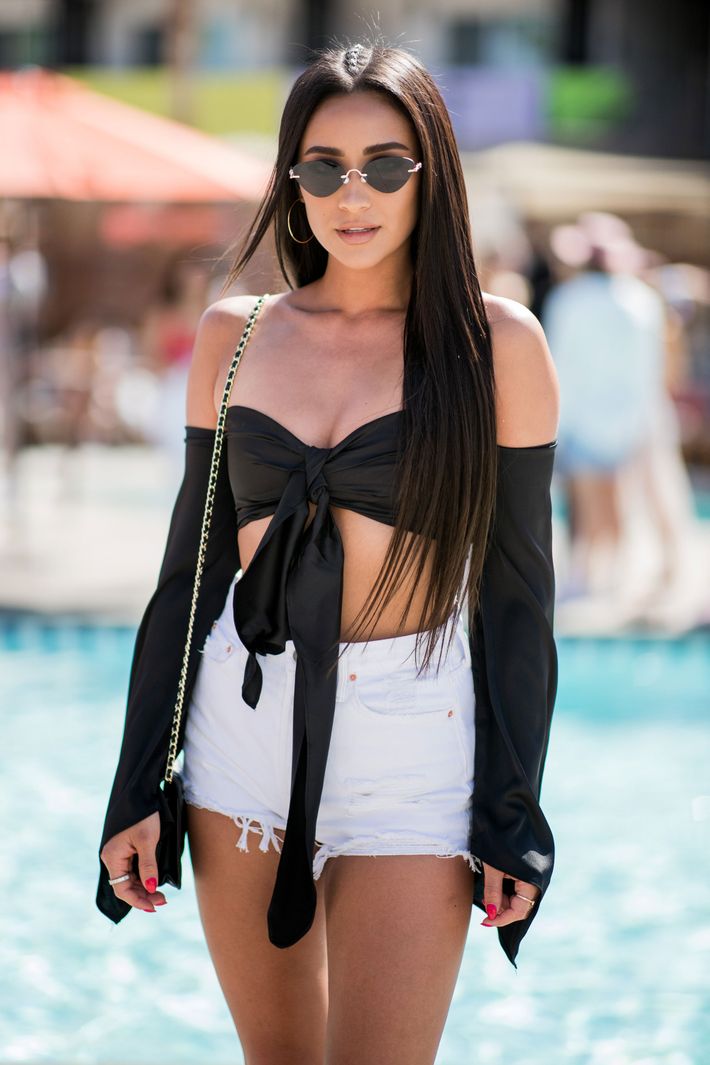 A$AP Rocky
Shirts that reference a classic music group: Always a safe bet.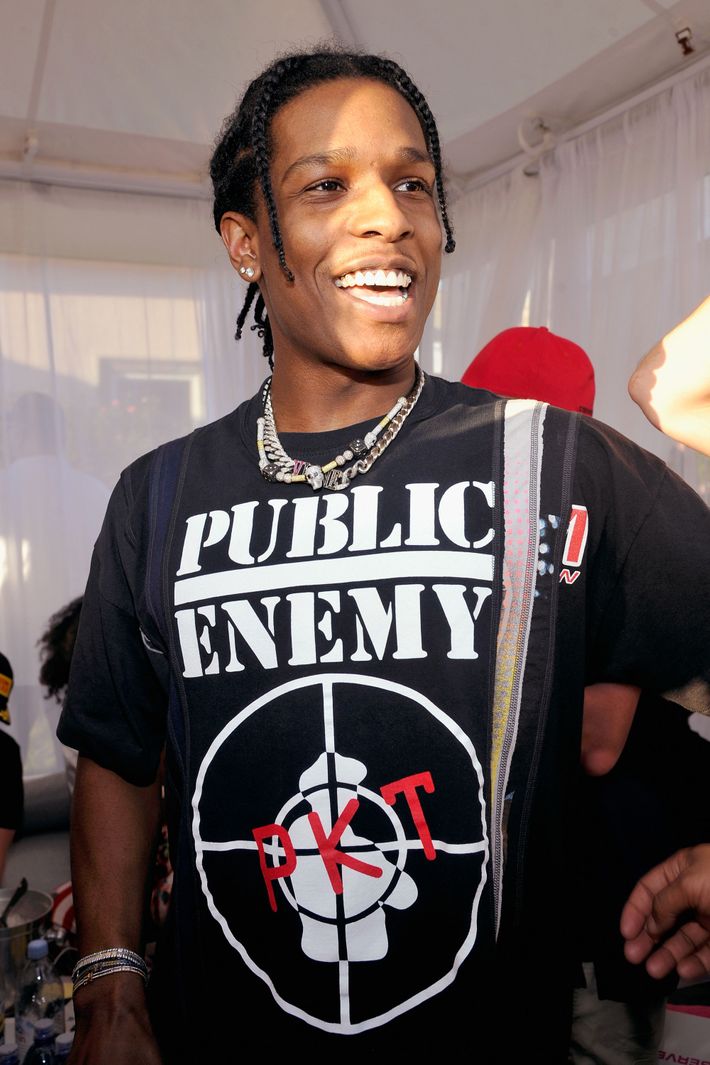 Rebecca Black
The Friday-loving singer looks like she stepped out of a Free People catalogue — a high compliment for a festivalgoer.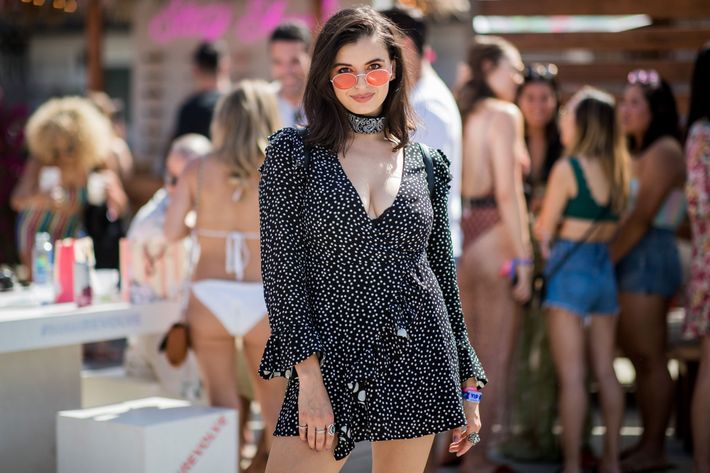 Jasmine Sanders
The Instagram sensation best known as "Golden Barbie" opted for a sportier, Nasty Gal-esque 'Chella look.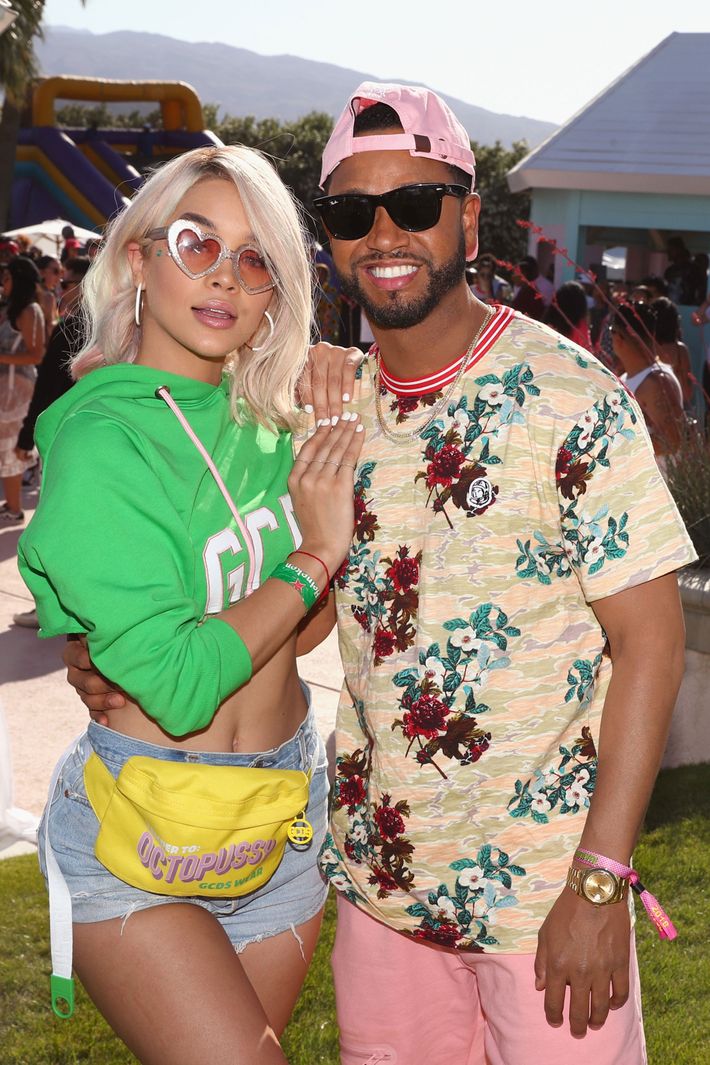 G-Eazy
A man's guide to looking music-festival ready: Put on a vaguely tropical shirt. Get a little sunburned. Make that face.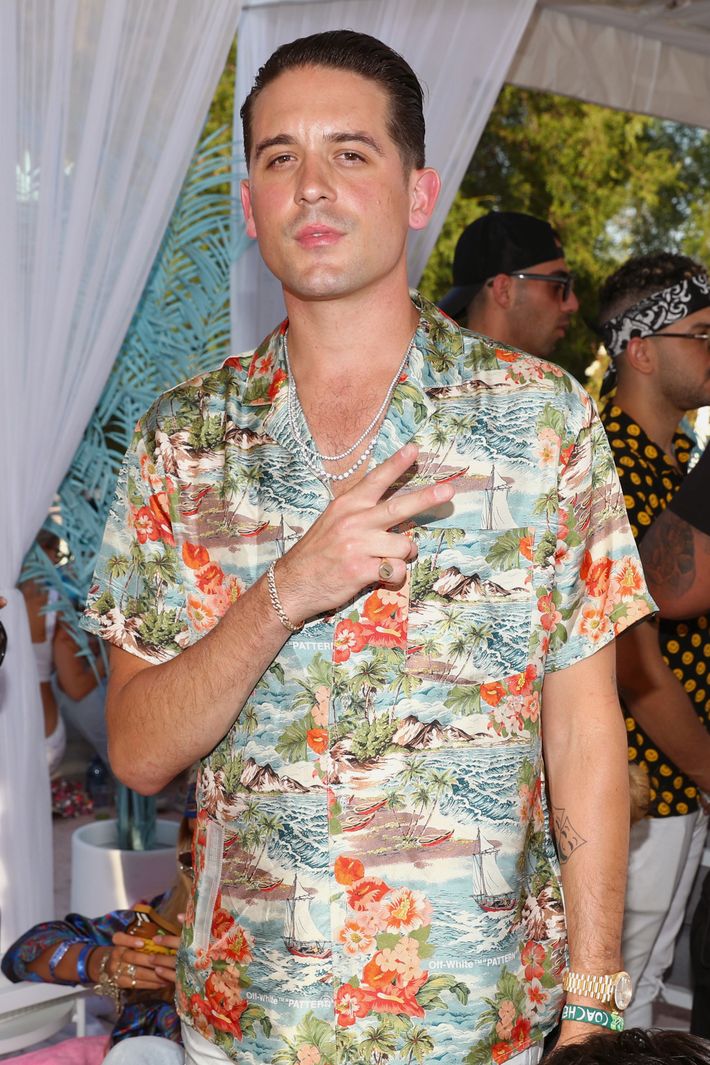 Iggy Azalea
A relatively uninspired, but solid outfit.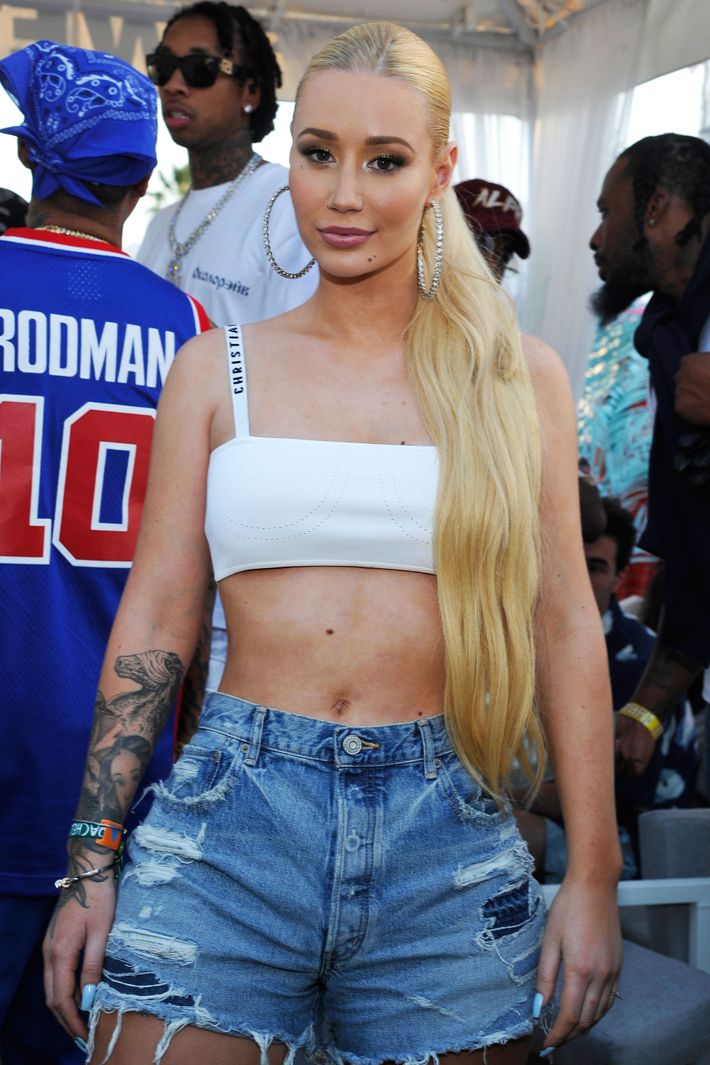 Rihanna
Ahead of the Drippin' pool party she hosted for Fenty x Puma, Rihanna instagrammed her all-white outfit with the caption, "The 60s started it. #chella18."
Jasmine Tookes
Every part of this look is golden: the wide-brimmed hat, the Victoria's Secret lace bralette, and the maxi skirt.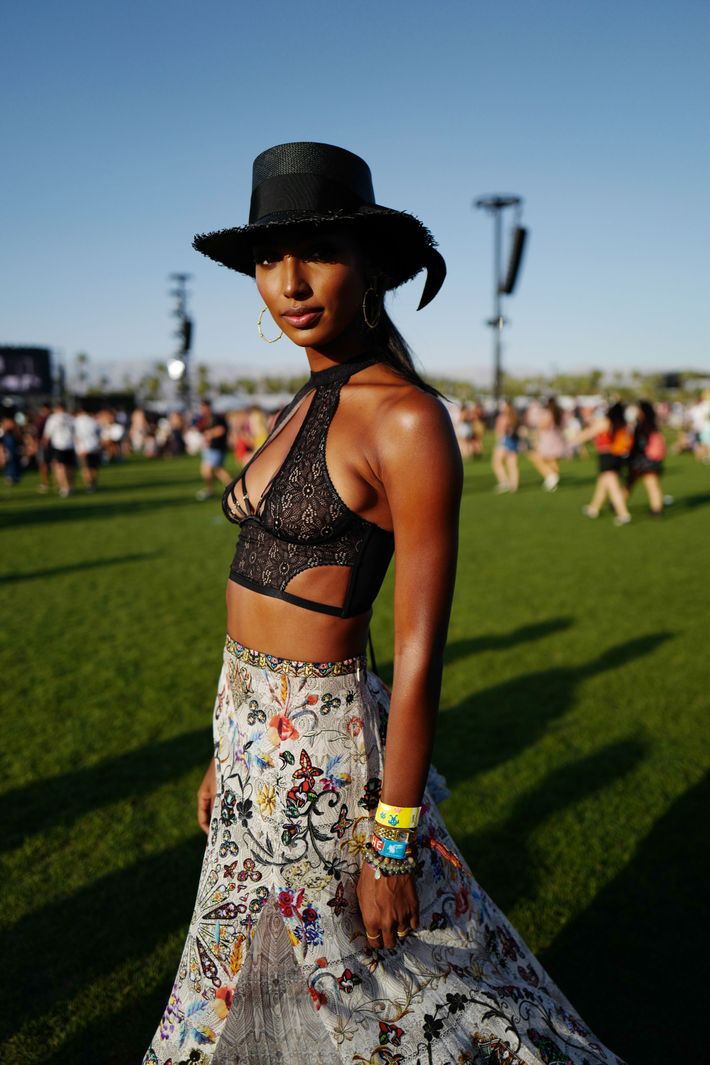 Kendall Jenner
Nothing screams "music festivalgoer" like an über-tiny crop top, an even tinier belt bag, and an entire coconut.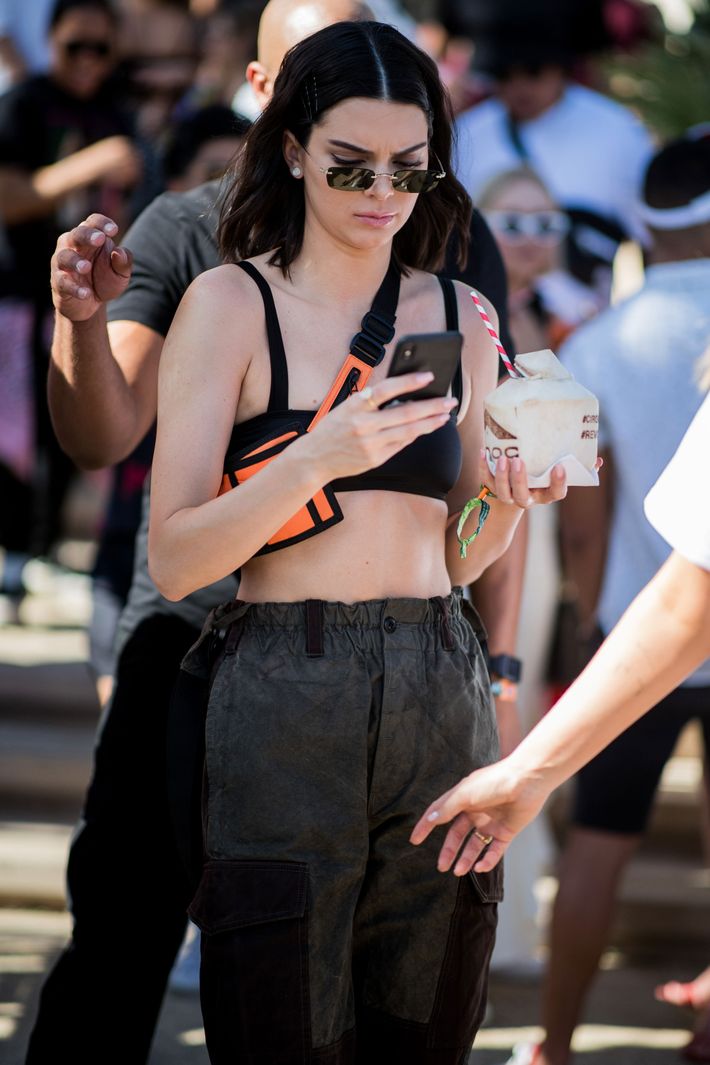 Xenia van der Woodsen
Tinted sunglasses! Chain jewelry! Braids! This fashion blogger's look is almost too festival.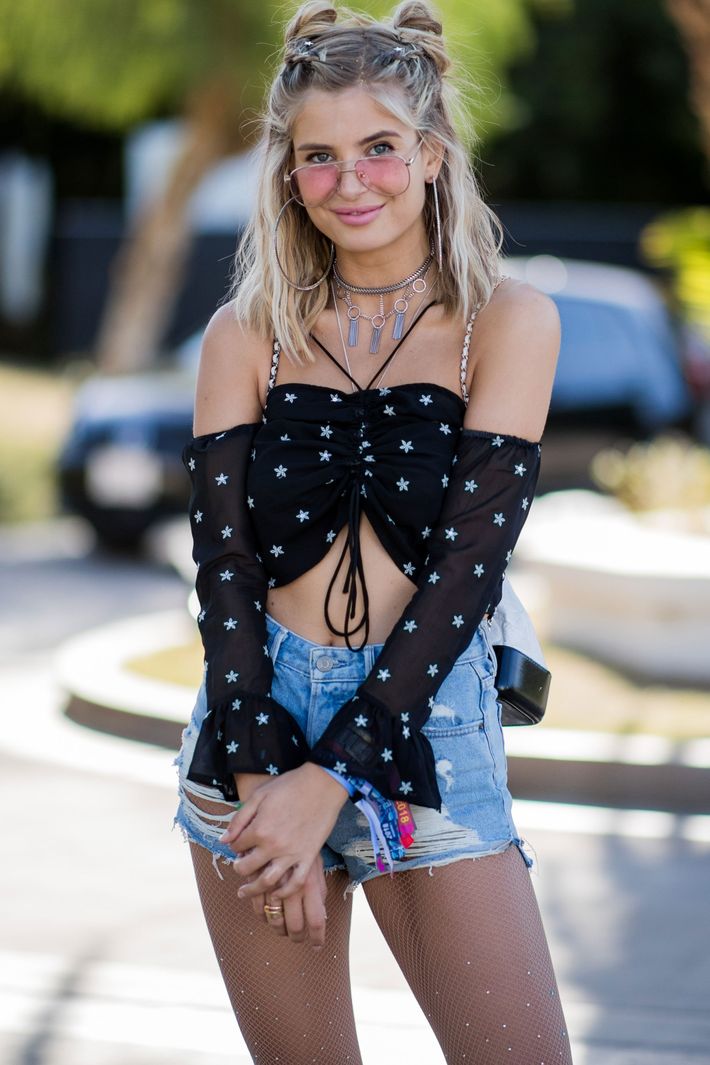 Alessandra Ambrosia
Inspired by rainbow sherbet.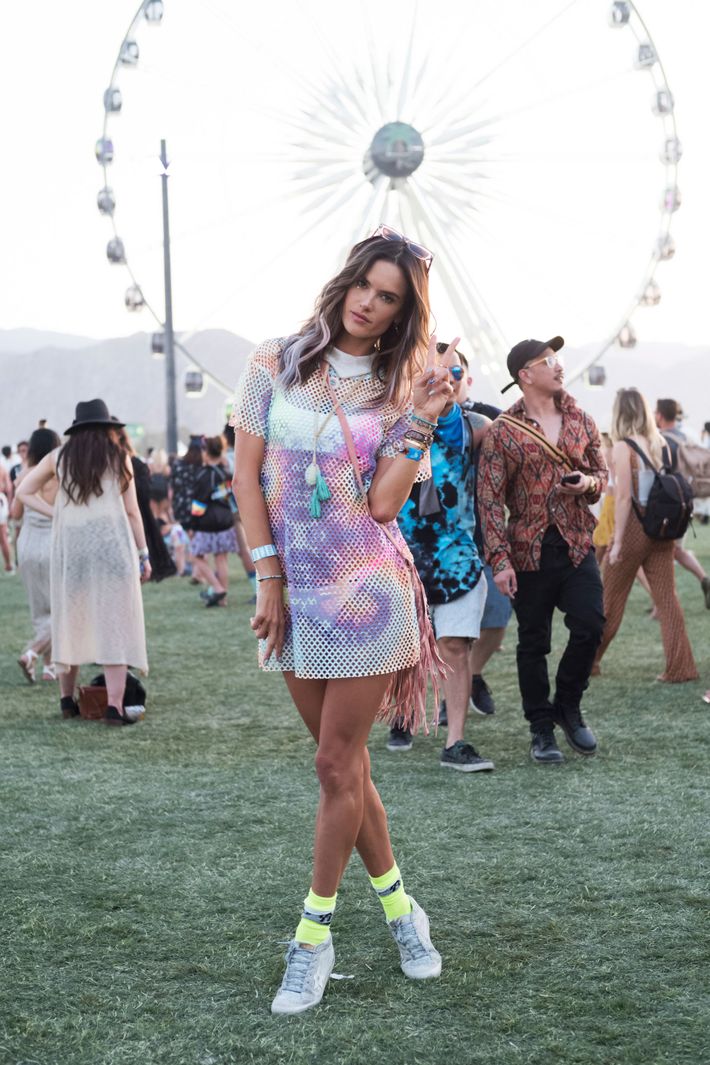 Justin Bieber
Leave it to Bieber to pull off the ultimate 2018 Coachella look. Wearing matching Hawaiian shorts and a shirt, the 24-year-old trendsetter accessorized with the current moment's hottest internet sensation, the "Yodeling Walmart Boy."