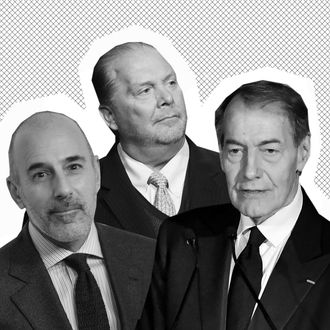 Matt Lauer, Mario Batali, Charlie Rose.
Photo: Getty Images
Ever since Harvey Weinstein's downfall in October 2017, a number of powerful men accused of sexual misconduct have seemed to follow a similar trajectory. After an initial report of inappropriate behavior, often other alleged victims would come forward, or disturbing details about the actual incidents — secret auto-lock buttons, a restaurant's "rape room" — would emerge. If the accused was married, his wife might leave. He would likely be fired. More often than not, the alleged predator himself would go off the map. And then, seemingly, he'd be gone.
But we all knew that they would return — the systems that have kept these men in charge are strong enough to weather a few incriminating news stories. And it seems the time has come for them to plan their return.
While some of the accused are deliberately plotting their comeback by undertaking new projects and speaking publicly about working on themselves, others have received sympathetic media coverage from outlets. Below, all the accused men who are reportedly "testing the waters" to determine how to best restore their power.
Charlie Rose
TV host Charlie Rose has been accused of everything from groping to walking around naked in front of female co-workers by 17 women. In late November 2017, he was fired from CBS. In the months since he faced allegations, The Hollywood Reporter writes that the "lonely" but "brilliant" man has been busy "focusing on trying to understand, [both] events and other people's perception of them." (That story, however, fails to include any of his accusers' perspectives.)
According to THR, few expect Rose's comeback to feature the same sorts of interviews he was conducting before allegations. "Rose must carve out a path in uncharted territory when it comes to earning back his good name," the story reads.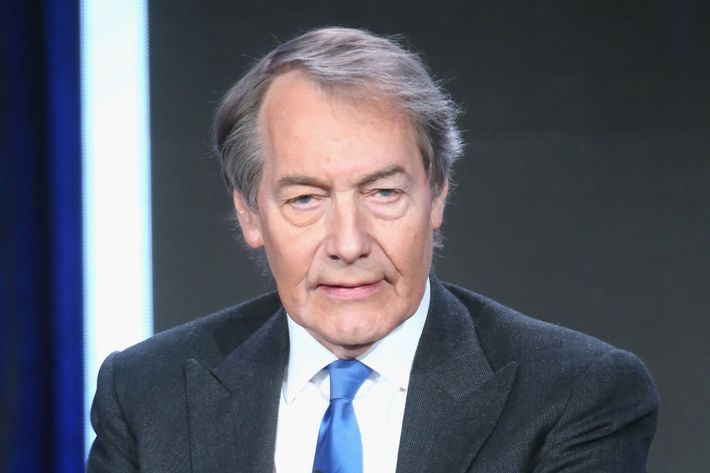 Mario Batali
Mario Batali, the Croc-wearing chef who faced numerous accusations of sexual misconduct — including that he assaulted someone in the Spotted Pig restaurant's so-called "rape room" — is "eyeing his second act," according to the New York Times.
"Mr. Batali, who has never been known for his patience, is asking that question — actively exploring when or whether he should begin his comeback," the story reads. "Friends and associates say he is floating ideas, pondering timelines and examining whether there is a way for him to step back into his career, at least in some fashion."
He's reportedly thinking of "creating a new company led by a powerful woman chief executive" or just moving to the Amalfi Coast.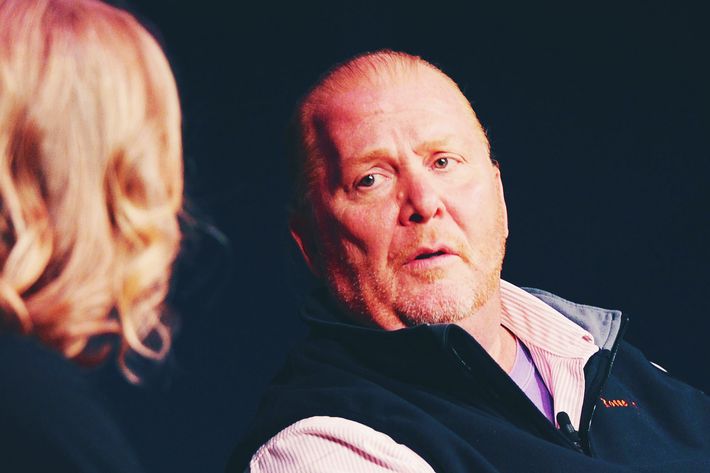 Lorin Stein
In a New York Times report published in December 2017, former Paris Review editor Lorin Stein was accused of abusing his power by initiating sexual encounters with female co-workers and interns — sometimes physically inside the office. While he has not spoken publicly about a comeback, a recent story in Politico subtly rewrote his history by avoiding to explicitly state why he's no longer at his former job. By omitting the allegations about Stein's professional behavior and departure, Politico allows Stein to control the narrative around his resignation. The passage is below:
"I feel ashamed," Lorin Stein, former editor-in-chief of the Paris Review and former editor at large for publishing house Farrar, Straus, Giroux, told me last year, before he resigned from both positions. "For a long time, the publishing establishment pretended to speak for more people than it really did. And we can't pretend that anymore." He paused, searching for the right words as he admitted, "I wasn't focused on how closed off our worlds have become from one another … but thanks to the election, I have a very different sense of what kind of marketplace we are all in."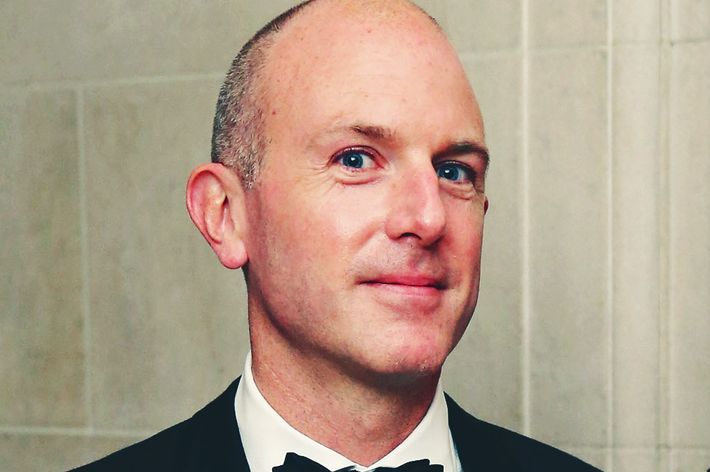 Matt Lauer
In November 2017, former Today co-host Matt Lauer was fired after multiple sexual-harassment allegations came to light, with disturbing details: He allegedly trapped women in his office via an auto-lock button, and was consistently inappropriate with women on staff. But according to a new report published in "Page Six" earlier this week, he's "planning his comeback."
"Lauer is said to be testing the waters for a public comeback by coming out of hiding from his Hamptons home," the story reads. "With his marriage to Annette Roque now over, he's ready to restart his life, pals say."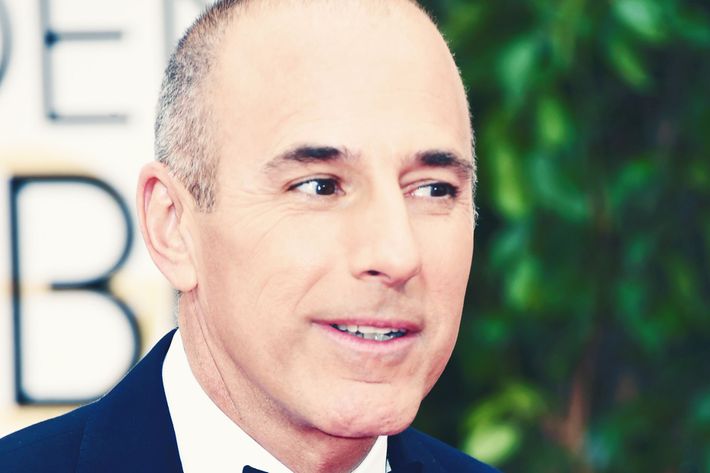 Garrison Keillor
Garrison Keillor, the former host of A Prairie Home Companion, reportedly made his female employees feel "mistreated, sexualized or belittled" for years. However, according to the Star Tribune, Keillor is "convinced America still wants to hear his voice."
"The mission is to get his train back on track," Eric Nilsson, Keillor's attorney, told the Tribune. "And I am confident we can do that."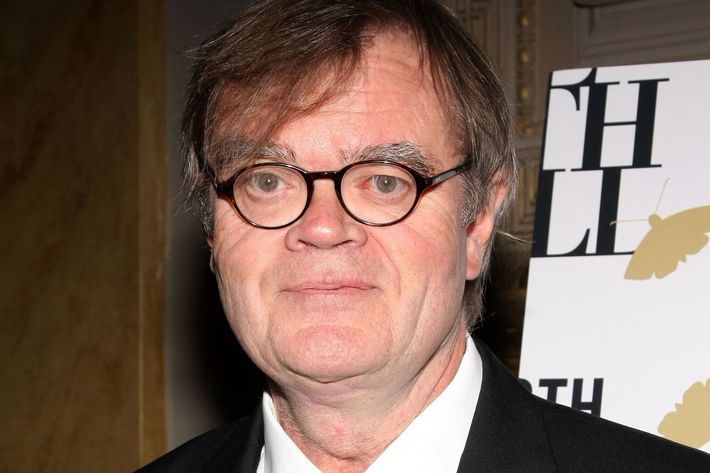 Louis C.K.
Comedian Louis C.K., who had a thing for masturbating in front of non-consenting women, will likely have his comeback "through comedy clubs," The Hollywood Reporter writes.
"I don't think people want this to be a life sentence," one comedy club owner told THR. Another predicted that while "some might keep away," C.K. will be back within the year, "making fun of his mistakes."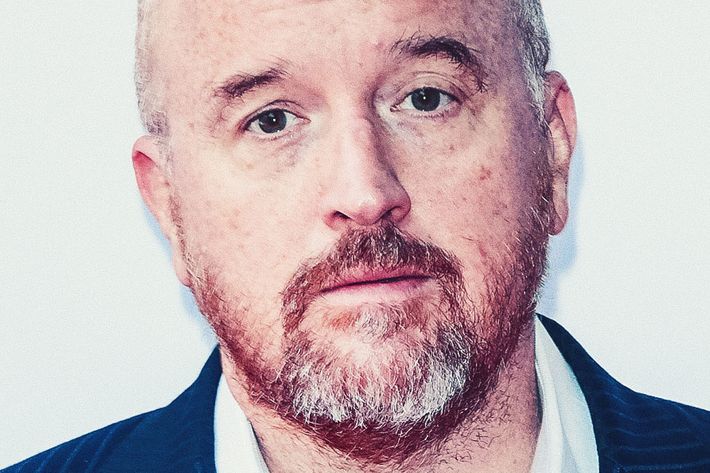 Al Franken
In December 2017, former Minnesota senator Al Franken resigned amid numerous allegations of sexual misconduct. His first accuser was radio host Leanne Tweeden, who publicly shared that he had kissed and groped her without her consent during a USO trip to the Middle East in 2006.
As predicted by Minnesota senator Amy Klobuchar at a TimesTalk forum in mid-April, Franken has "had two acts and he's still going to have a third." According to Newsweek, Franken will be making his first public appearance since allegations at a cybersecurity forum in Lisbon, Portugal, where he will speak about Russia's 2016 election meddling and other matters of data privacy.
"As a senator, I fought to implement laws that would protect users' personal information and raised the alarm about the growing influence of these new corporate giants," Franken said in a press release, reported by Newsweek. "Now, I'm coming to Lisbon to talk about what went wrong in the leadup to these scandals — and what we need to do to make sure it doesn't happen again."