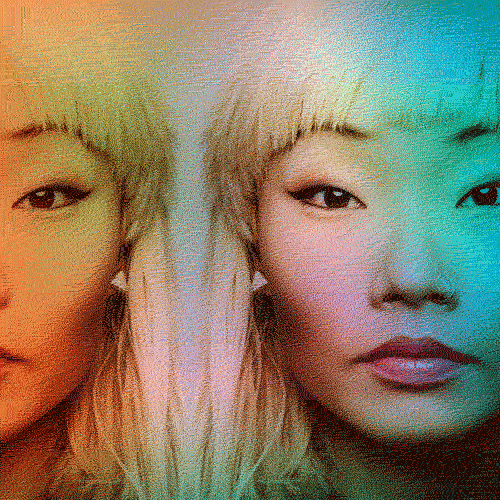 Photo-Illustration: Stevie Remsberg/Getty Images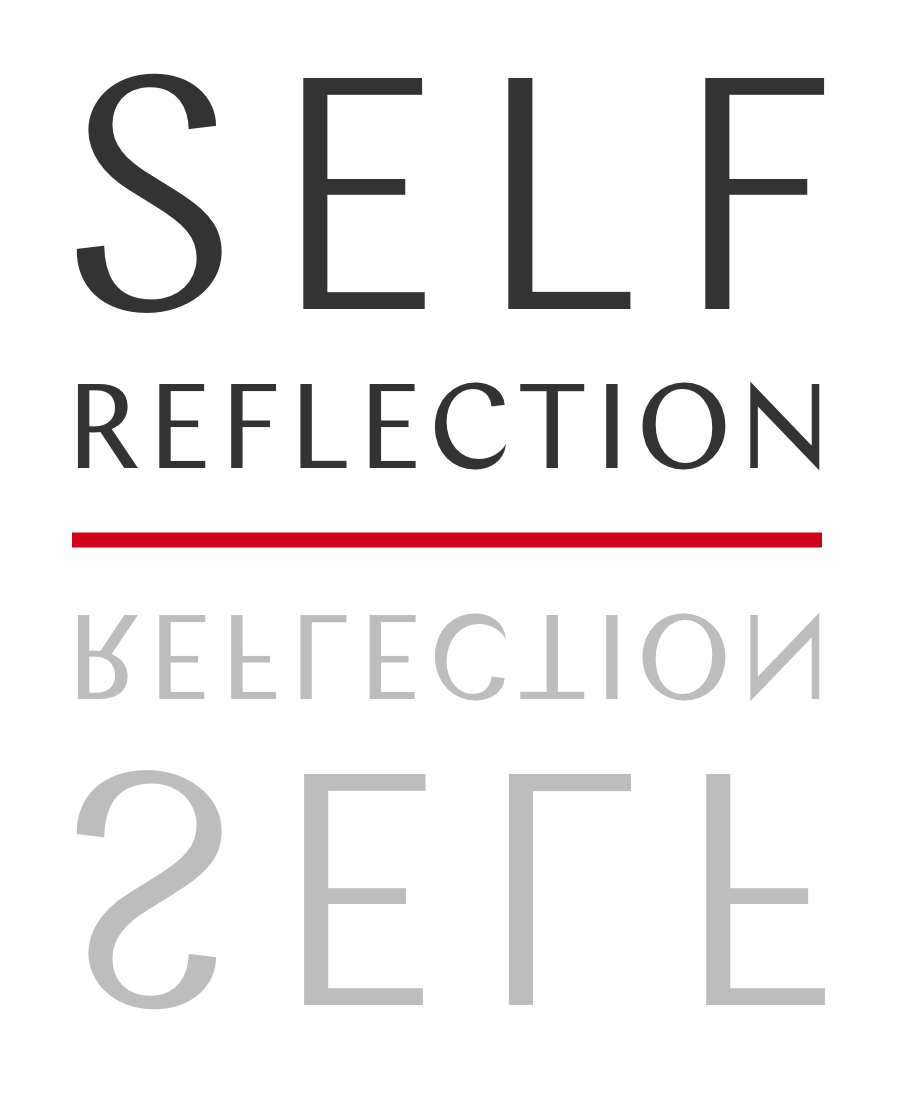 Self/Reflection is a week of stories on the Cut about how we feel, versus how we look.
The first time I tried to go blonde, I was 14 years old. Because all my other Asian-American friends were doing it, I dumped a bottle of Sun-In into my hair. The result, after extensive blow drying, was a brassy orange color that I immediately loved and my mother immediately hated. "You look like a bad girl, the kind who hangs out with gangsters," she yelled in horror. I liked this so much that I kept it up for another 18 months.
In the years since, I've done everything from getting professional highlights to using cheap box dye to turning the underside of my hair a rainbow of colors. But I never thought of going back to blonde until last August. I first got the urge during a conversation among friends about the prevalence of blonde Asians in creative industries. There was stylist Rachael Wang, in the Cut's street-style photos with her slicked-back platinum bob; model Soo Joo Park on our September cover with a choppy mullet; blogger Bryan Yambao a.k.a. Bryanboy with his short, spiky style; and the list went on. I felt 14 all over again. All the cool kids were platinum blonde and I wanted in.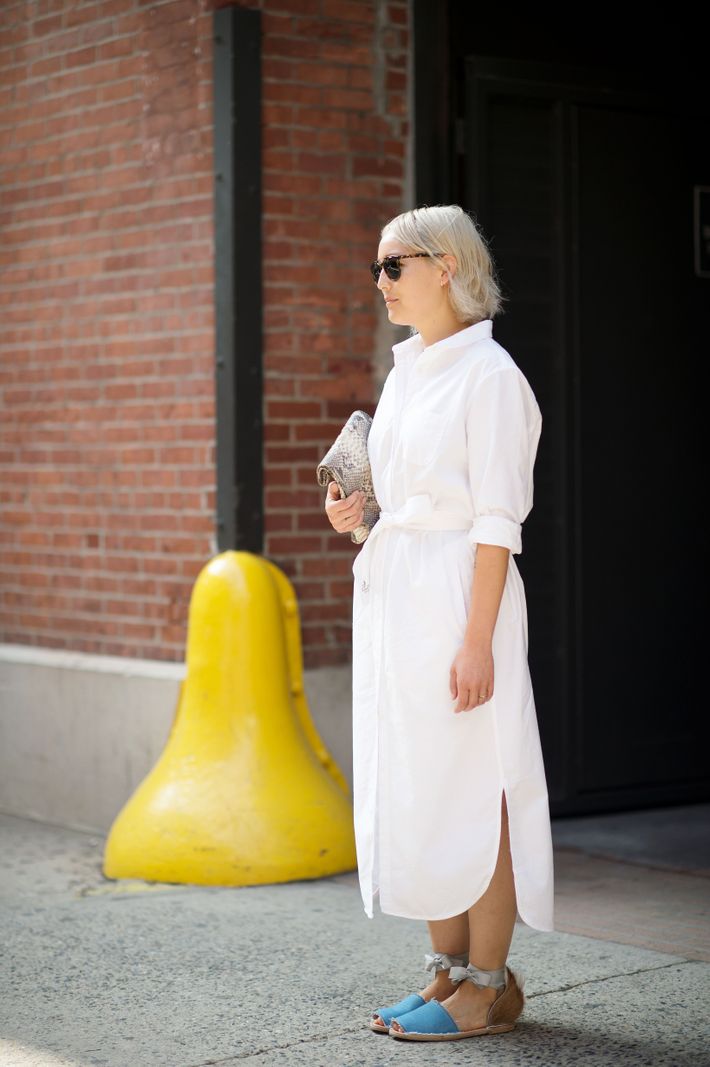 And so I went to Sally Hershberger to see Kirsten Stuke, who is an expert on the process (85 percent of her Asian clients go platinum.) She immediately turned me away. I'd made the mistake of covering my grays with cheap black dye, and if she added bleach, she told me, it would have destroyed my hair. She advised me to come back in three months, which I dutifully did. Eight and a half hours later my hair had gone from black and chest length to an icy platinum hue, with a razor-sharp cut that hit just above my shoulders.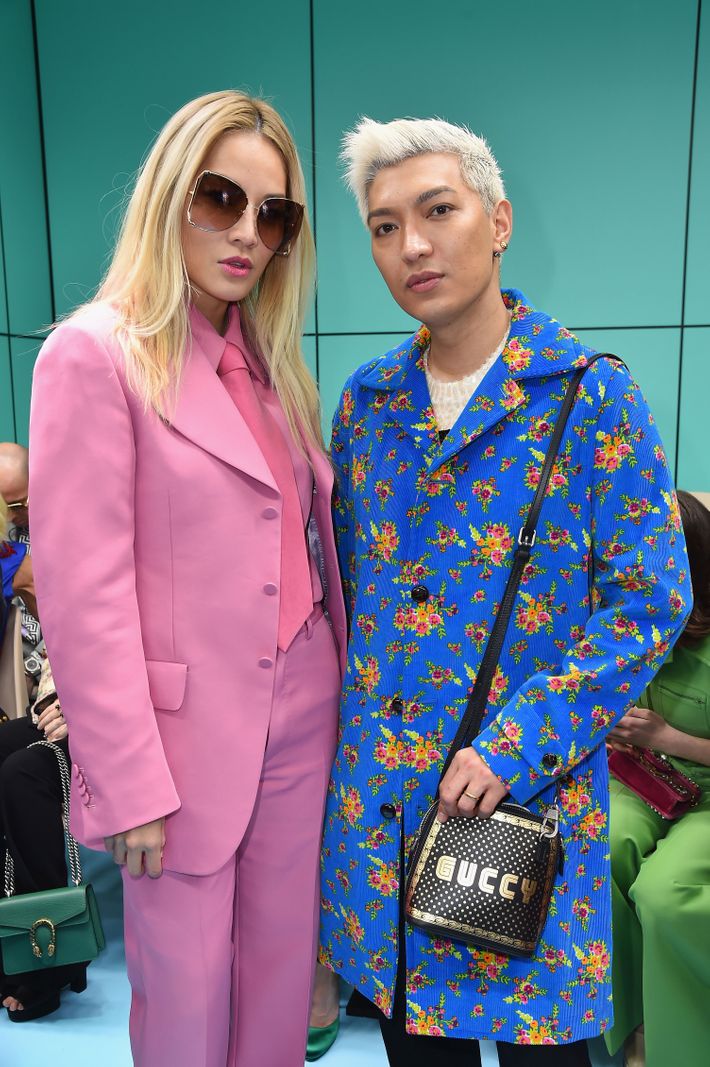 A drastic hair change is shockingly powerful. I'm a person who's used to sneaking unnoticed to the front of concerts, but my platinum hair shouted "LOOK AT ME!!!" everywhere I went. Colleagues and strangers alike complimented my hair, whether it was the person making my salad at Sweetgreen or the TSA agent reviewing my passport. Apparently my experience was common: "Strangers would approach me all the time on the street, at the grocery store, in line to get coffee just to make small talk. It was bizarre," said Wang.
Fashion people love a strong look, and nothing is more extreme than taking your hair from black to white. I timed my new style to coincide with fashion month, and it turned out to be a completely different experience than years past. The biggest difference? Getting noticed by street-style photographers. I didn't change the way I dressed but suddenly people took my photo and it was a nice ego boost.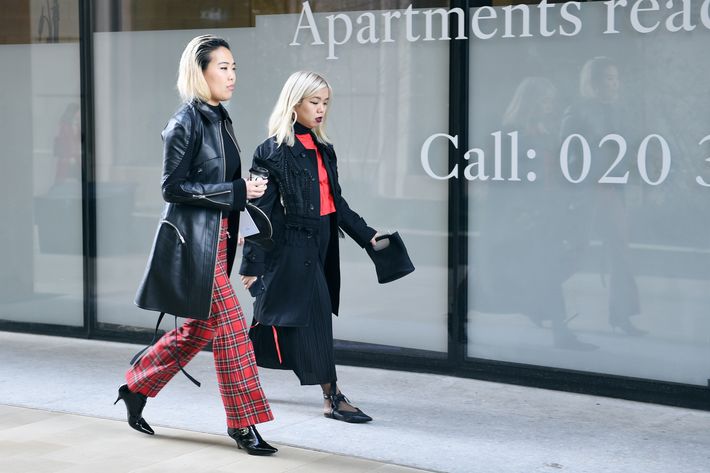 But not all of my feedback was positive. I got plenty of backhanded comments. One day on the subway, I jumped in when a group of scared teenage girls were being harassed by a belligerent woman across the train. But my hair made a target: "Hey you, don't get involved," she screamed at me. "You heard me, lady with the pretty blonde hair!" Uh, thanks?
Later that week, while ordering takeout in Chinatown, I got chatted up by an older Chinese woman. She repeatedly wondered, "What's so wrong with your natural color? I thought you were a white girl from behind until I heard you speak Cantonese. You do look striking, though!"
Her attitude reminded me of my mother's hatred of my teenage foray into orange hair. It's a pretty common worldview among people of that generation. In Chinese, the word guai is the highest praise a parent can heap onto a child, whether their own or someone else's. Loosely translated, it means obedient, respectful, rule-abiding. A guai girl embodies Confucian filial piety. She's not just successful and good to her parents, she also keeps her natural hair color and wears conservative clothing with little makeup.
Growing up, I was one of the only few Asian kids in my elementary school and my parents made sure I was dressed properly in their eyes. That wasn't exactly in accordance with social norms. My sleek black hair and un-trendy clothes, coupled with my competitive academic nature, made me the target of bullies until I entered a diverse high school. That's where I met cool Asian kids who weren't continuously pranked and tormented — they were respected by their peers. And it's where I made a conscious decision to look the opposite of guai. I didn't want to be a model-minority Asian girl wrapped in a pretty, parent-pleasing package. If I was going to be targeted, I wanted it to be on my own terms.
At 14, my Sun-In orange hair coupled with my JNCO jeans were my armor against the world. Now it's edgy Japanese clothes, sharp eyeliner and dark lipstick. Platinum hair is a natural extension of that — it implies fearlessness, recklessness, and toughness of mind. Of course, it also implies looser morals and self hatred to the older generation. "My mom said my hair looked like a cheap hooker's," explained fashion editor Angela Koh, of her Korean mother's reaction to her dye job.
But if my parents' generation hated it, my peers had exactly the opposite reaction. I felt like I'd been initiated into a loving, supportive club with a strong focus on hair maintenance. "There's a sense of comradeship and admiration — like Irene Kim who is the queen of hair toners," said Yambao.
Blogger Margaret Zhang, who went blonde as the face of Kerastase, agrees, "Whenever I run into Soo Joo or Monica Kim from Vogue, we spend at least five minutes updating on current hair-health status and any new products that might help a sister out."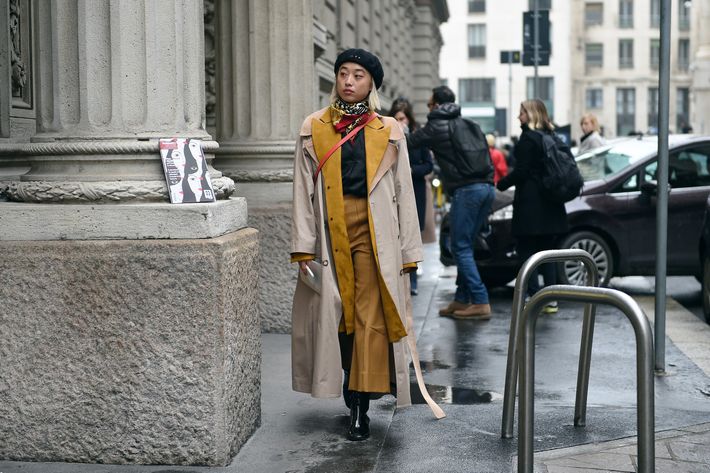 I bumped into street-style star Vanessa Hong, and within ten seconds we were breaking down the nuances of our hair color, whether it was hot yoga (big don't), coconut oil (great idea), or hair washing (do it very sparingly.)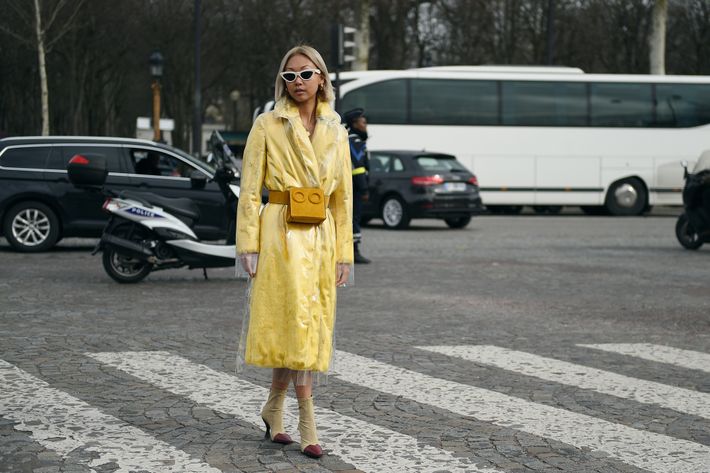 Because the downside of platinum hair is that it's neither cheap nor easy. Perhaps that's why it garners so many compliments — we appear as though we can afford expensive lifestyles. The aforementioned judgmental Chinese woman began our conversation by asking how much my hair cost and declaring it "rich-looking." It's enough to drive some people to stop. "I felt like life was passing me by while I sat at the salon for 6 to 8 hours every month. Plus the cost was just obscene," said Wang of her decision to go back to her natural hair shade.
Will I? It's been two months and one root touch-up and I don't know. The process is time-consuming, expensive, and sometimes (because the chemicals can burn) painful, but the result gives me joy. It's an extreme, unnatural look that's made me feel like a stronger version of myself. And if I do decide I hate it, it's like I told the nosy Chinese woman: It's just hair. It'll grow out.