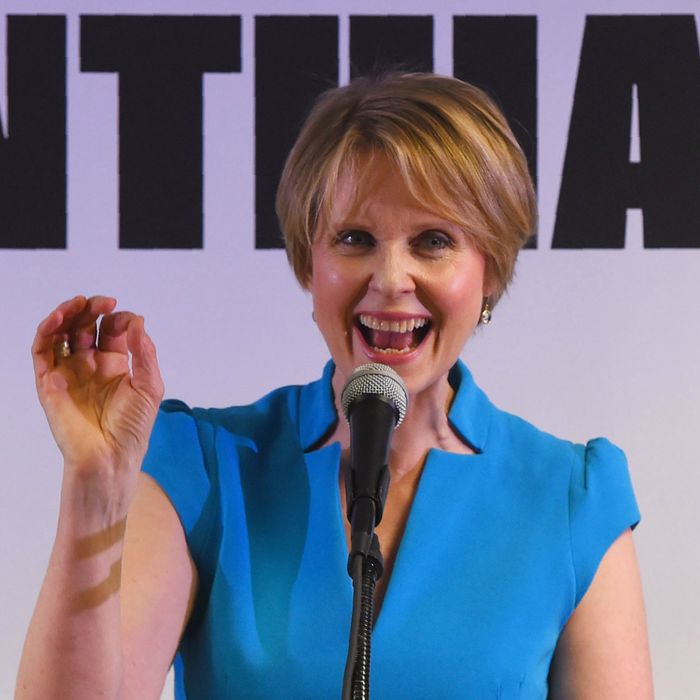 Cynthia Nixon.
Photo: TIMOTHY A. CLARY/AFP/Getty Images
Gubernatorial hopeful Cynthia Nixon wants to give you, the residents of New York State, what you want, and what you want is Wendy Williams at the forefront of local and state politics. According to Variety, the former Sex and the City star has granted the first national televised sit-down interview of her bid for New York Governor to Williams, whose Manhattan-based daytime talk show, Variety notes, averages up to 2 million viewers a day.
"We win by getting her in front of voters, because we actually want them to see the real Cynthia," campaign spokesperson Rebecca Katz told Variety. "And that's what we get with Wendy. Her viewers are a large and crucial part of the electorate, and her show reaches all corners of the state." Nixon will be a guest on The Wendy Williams Show this coming Wednesday, April 4. First you get SJP, then Wendy, and then the world.