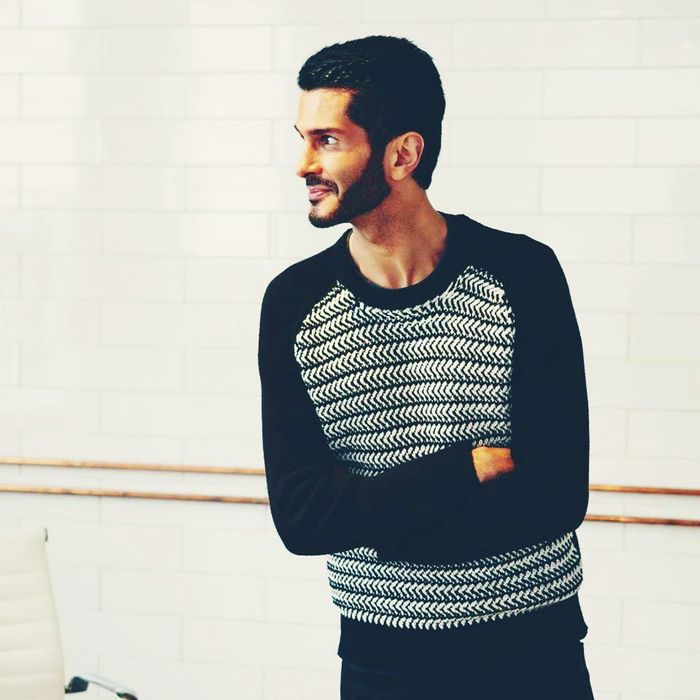 Brandon Truaxe.
Photo: Courtesy of Facebook/Brandon Truaxe
The latest Instagram post from Deciem founder Brandon Truaxe is a call for help — literally. Reddit's Skincare Addiction board reports news of a now-deleted video on the brand's account in which Truaxe, CEO and creator of affordable skin-care line The Ordinary, appears to be confronting another man named Jonathan. In the comments, the @Deciem account — presumably being managed by Truaxe — posted messages like "Help me 911" and "This is real."
The video shows Truaxe walking down the street with headphones as the otherwise-unidentified Jonathan attempts to talk to him. "I'm trying to help you, Brandon. You need to calm down. You'll end up getting killed. I'm trying to help you. Please listen to me," he says. A source tells The Cut that Jonathan is Truaxe's lawyer.
Over cross-talk, Truaxe replies, "This is abuse. Please tell them I was getting sued and this is going to go on the Deciem Instagram account in exactly one minute." Then, he tries to walk away.
A second video, also deleted, shows Trauxe visibly upset, almost in tears, and saying, "Zouk [sic] I'm serious. Please help me." The video's last shot is of greenery moving in a way that implies Truaxe may have been crouching in the bushes. In the comments, the @Deciem account adds: "Please call Biggin Hill airport security," "They have my luggage," "In the car," and "911."
Unusual activity isn't new for the Instagram account; after all, Deciem does brand itself as the "abnormal beauty company." But while some commenters appear to brush off Truaxe's behavior as "Brandon being Brandon," others appear seriously concerned.
A new Deciem post published earlier today shows Truaxe wearing the same outfit as in the previous videos and smiling as he mysteriously wags a finger and says, "Don't burn after reading." Some commenters under that post blame Truaxe for raising a false alarm and wasting emergency service resources. But commenter @Factuel says, "Glad to see you're okay after your last post."
Instagram user @Riplyofficial said in the comments that she called the airport on Truaxe's behalf, and that Truaxe reached out to her: "He messaged me and stated all was well and fine. Unless he updates us from his own mouth we can all assume that there was a huge misunderstanding every-which-a-way."
The Cut has reached out to Deciem for an official comment but has not yet heard back.